An interview by Line Dalile, a 15-year-old female college student, writer, poet, and blogger who advocates even education theory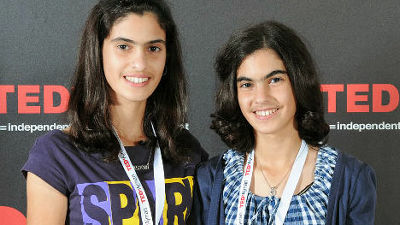 ByTEDxAJMAN

When he was 12 years old, he published his poetry "Typing Finger" with self-published publications, received a class at the Royal Melbourne Institute of Technology at a home school while he was 15 years old, and said that "Children are very creative" to reform their children's education Based on ideasThe Huffington PostAnd other blogs, spending time in idle time to paint and spend on golf,Line Dalile'S interviewDoersIt is open to the public. "Do not be afraid of pursuing what you strongly believe", "Do not be afraid to follow instincts," "I am still too young", "It seems to be difficult", "I can not do it well" Never " All ideas start with setbacks, so whatever difficulties are thrown by life, I draw good stories and pictures and other things will follow it. "Interviews where 15 years old unexpected words are delivered one after the other From the following.

Line Dalile, 15-year-old Author, Blogger and Advocate
http://doers.bz/interviews/line-dalile/

This is Line Dalile.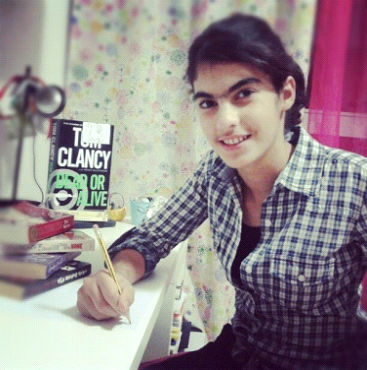 Can you tell me all about you and what you are doing?

I am 15 years old and I am taking classes at the Royal Melbourne Institute of Technology at home school. I am keen to write things, to be honest, I am discovering the world through written words. I like to think about things, I spend a lot of time coding, writing things, golfing.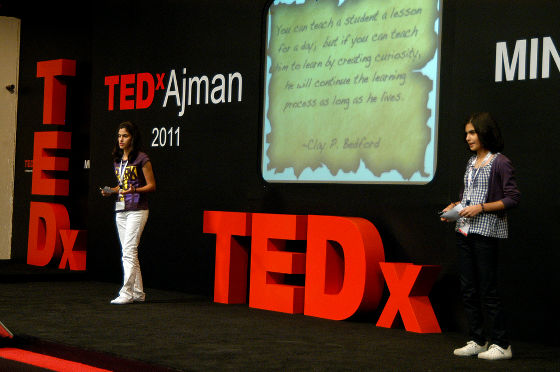 ◆ Can you tell me about your plan and why started the plan?

Well, I published the poetry for the first time when I was 12 years old. I simply wanted to share my poem with other children. In the second book (already finished writing, planned to be uploaded to Amazon soon), I am presenting the tips on poetry and writings in particular. When I was young I was somewhat sad when I heard that my friends did not like to read or write, so I could discover the joy of reading and writing by children through my own book I wish I became it. Because opening the door of imagination and entering into what I dreamed is a different world.

Also, recently I started writing about educational reform. I went to public schools and private schools, I am learning at home school now, I have long experience, I think that I am particularly connected with education. As it turns out, I'd like to share opinions on what is frustrating at school, which is related to many children. Hopefully it will contribute to major reform of education. There are plans that I want to start in the near future as well.

◆ How do you survive the university course at only 15 years old?

It was at the age of 12 that I started learning at home school, thanks to that I was able to speed up and learn. School is not very rewarding. Thanks to customizing at home and learning, I started to concentrate on burning my passion, skipping some steps. Until the age of 14 I took out the university course, so far it was very interesting and rewarding.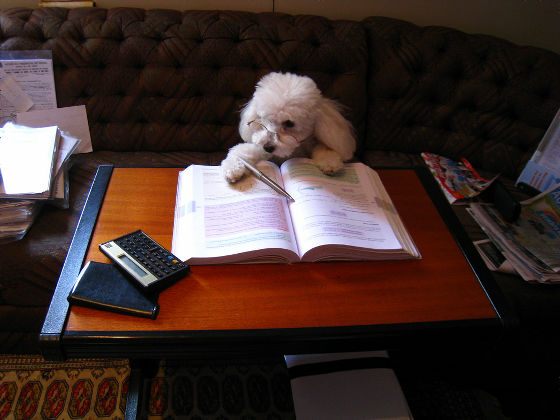 ByBetta design

◆ How did you notice how you want to be a writer or poet, though so young?

My childhood was surrounded by books. My mother told me to read a short story when I was quite small, but all the stories flashed the love for writing and reading in me. What is in my head was all excited and started making and writing with my imagination.Edward GibbonI once said that "it is more fun to build in the air than to build a castle on the ground." Writing started to become a habit. At the same time as being an escape from reality, writing is a help to understand what is happening in reality and in the surrounding world. My grandfather also wrote poetry, read it when I was small, and burned my passion to write poetry myself. I like the idea of ​​making characters, the time to make them, and the proud moments, which allow written words to be read and read.

Please tell me one of my favorite poems

"Kindle does not scent in the same way"

Once you reach for an old leather cover book
There was a nostalgic old smell
Melted scent of older and yellowish pages and scent of stories hidden between lines
If you were able to confine the smell of a book in a bottle as if breaking the page
A new smell, and the smell of the book that I had for years
I'd like to keep notes on the shelf of the library made of wood, "I smell it"
Then from your curiosity, you will inhale deeply
With countless fingers like a hand model, countless stories, legends, smell of myth came out of the book and filled the air
Your fingers swiftly sweep the page like an accountant counting money
You judge a book by smell, people call it "book · professor"
Someday you will invent a palm-sized machine that smells smells
But until then, we continue to ring the nose
The scent of a book is the same as knowledge becomes old
Kindle made of plastic boasts "best seller"
A page that turned white and white was not scratched and never changed
The story is incomplete
Kindle does not scent in the same way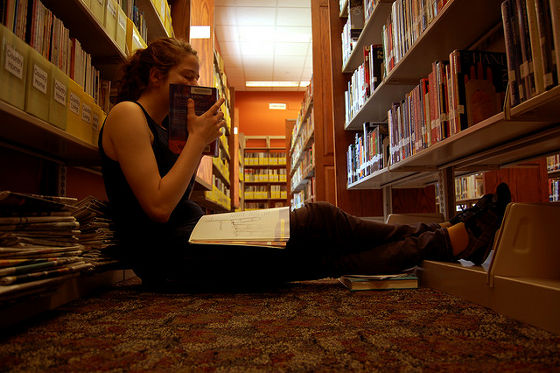 ByMaureen_sill

◆ What challenge can you overcome as a 15-year-old young writer and poet?

The limit of age. Age is only a number. I also like being the youngest in the room from time to time, but some people may not take seriously with the first impression. But hey, because the limits and rules are to break.

◆ What gives inspiration to your story and poetry? And where do you get the most inspiration?

Anywhere. Nature that surrounds me. Even just observing how people behave and their behavior. Inspiration comes from everyday life. Everything will play with me, twist and ask to add a magical feel.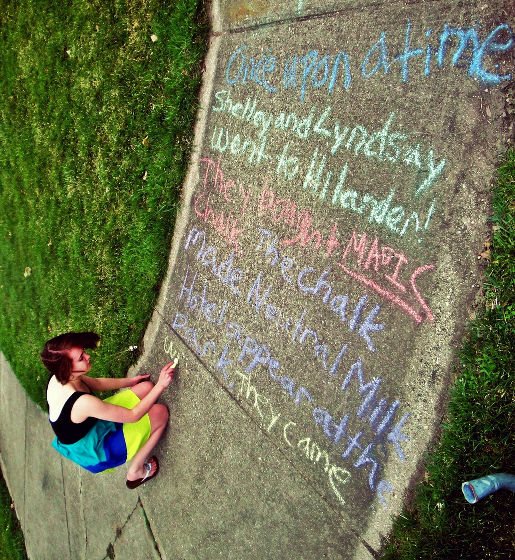 ByNavy Blue Stripes

◆ When you decided to pursue your own interests, what sort of lesson did you learn on that steep road?

Never dwell. Losing it will seriously kill your brain cells and waste time. Also, since there will be people saying "you can not do", at such times keep on holding the goal with the ears blocked.

◆ What is success for you? And how far do you think it is far to success?

Success is to pursue what you trust strongly. My biggest success is the people I met on the way and the lessons learned so far. People who give inspiration to keep doing what I am doing. That's the greatest success. If I could change one of my child's lives and stimulate him or her to pursue what I like, then I will call it a success at that time.

Many authors and artists, especially young people, are not confident of their work. They always feel their work is bad, are they getting confident that you are good enough to share the work with the world where and how?

I never thought "This is not good". If I had thought like this, I would still be hiding in my shell. I think that this is to make young writers hide in their shells. You have to be confident. Publishing works can stimulate children around the world to begin writing things. My motto is "If you feel it is right, if you like it ... that is, it is a good thing."

I often think back on my old poetry and say, "Wow, this is terrible," but I will soon remember what I was younger than now. After all, over the years, I will continue to discover new skills to make me a better writer.

◆ Who are your favorite writers, poets and artists, including deceased people, not just those who are alive now? And why is that person favorite?

Agatha Christie. My interest in reading and writing was ignited by reading her novel at the age of ten. It was interesting enough that all the novels turn over the page quickly. Agatha Christie's personality and style of writings are themselves mysterious. That is ... let's do it,Hercule Poaro(Name detective appearing in Agatha Christie's novel) is a great fiction character at all times. Besides, our children 's times are similar and feel like they can connect (laugh)

after,Robert FrostAlso. He depicts the world as he sees. Sometimes, with severe pain, such as all of us also partly. The effort that he put in all verses makes every word special. His style also did not all have a happy ending, though.

Then,Oscar Wilde. It is your favorite bookA portrait of Dorian GrayI have been in love with his book since I read. His novel is full of great imagination and experience gained from life. For me, Oscar Wilde ... ... the only one who has left the crowd. You can see from his work that he is deeply influenced by beauty. Youth and beauty covered in dark reality is probably what Oscar Wilde was expressing to me.

Many of the books I read are old, so I can not remember anyone living in this moment ... ....J · K · RowlingI made me believe in the power of imagination and imagination where I could lead people,Dan BrownIs also one of my favorite writers. Before writing a book he definitely made a careful study to ensure that his historical portrayance is worthy of trust, I truly admire that.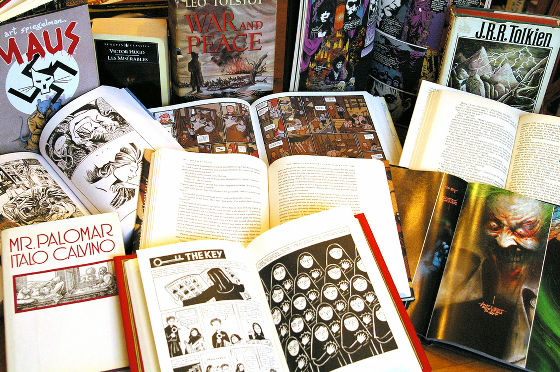 BySbluerock

◆ When will you look at yourself? And five years from now, where do you think the interests of your writing are?

Five years from now ... I like to live everyday coming and what I see it. Because universities thinking about computer science and design will graduate, I would like to study English literature at Yale University at some point in my life. Also, aside from college, I have the next novel I wrote in November 2011, so I would like to publish it. It will continue to do such things as publishing books, contributing to education, and making cool apps.

To be honest, I'm literally interested in everything. From cosmology to IT, writing. So the plans for the next five years have not been decided. As I said earlier, I will spend each day coming up, and you never know if life will come to a wonderful direction, a turning point that turns out to be unexpected.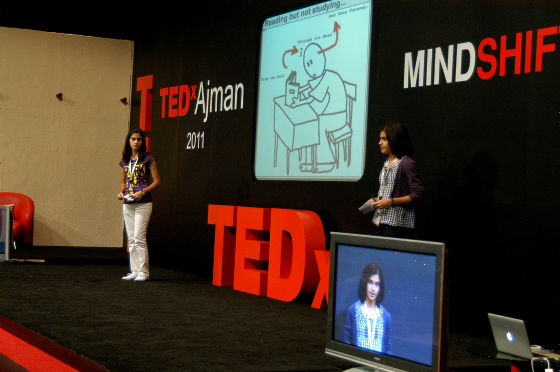 ◆ When you are not writing things or drawing pictures, what else are you doing?

Golf when I write something, draw a picture, or are not studying. I am really "addicted to golf" and I have ambitions to play in the 2016 Olympic Games.Bobby Jones"Golf is the closest thing to the game we call life, a bad break from a good shot and a good break from a bad shot But as long as the ball is there, I think that golf is similar to life, as I was saying "You must play." Also, I also like to memorize the circumference rate, recently I remembered 350 digits, I learned German and Chinese, I also like to practice it. I am reading a lot of philosophical books and since I am a sports type, I meet free time with golf, kayaks, swimming and skiing.

◆ I am actually a child but how do you handle the fact that you are going to college or writing at the age of fifteen years old in yourself?

It's not difficult. I am enjoying everything I really do and I have nothing to think of as work or study. I am curious about everything, every second is an opportunity to find out how the world is moving. What I am doing is normal and that is what I call "childish". The definition of "fun" is somewhat different, but I have found time to enjoy yet.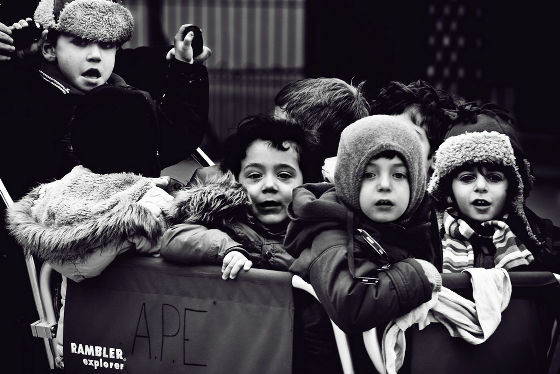 ByHamed Parham

◆ What is your plan for the future?

I am surprised myself by what happens in the future at any time. But I'm planning to upload the next poem "Typing Finger - My Muse" to Amazon. Also, I'm starting writing a new blog limited to philosophy. I have only just started, but I'm planning on a very cool plan as well.

Do you have any advice for young authors, poets and artists in general?

Do not be afraid to obey instinct. Do not think "I am too young", "It seems to be difficult" or "Not good". Focus on what I have, create something out of it, remembering the word "ideas change the world". All ideas begin with setbacks, so whatever difficulties life has posed, draw good stories and pictures. Other things will follow it.

◆ Who is recommended among young artists, writers and poets who should interview next?

Adora Suvitak. She is a very proficient writer. I saw her last year and I talked with her face to face, I felt like I knew her forever.

I wonder if it is one last. My family was cooperative with every step of my journey. Grandpa and grandma, parents, and wonderful sisters encouraged me to chase my dreams and have always listened to my philosophical lordsome carefully.
in Note, Posted by logq_fa