I tried high quality sound by connecting a digital amplifier with a USB DAC attached to a magazine "Digifire" appendix to a PC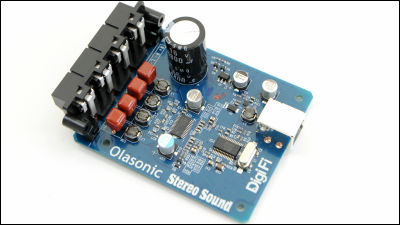 A digital amplifier with a DAC that connects with a handheld PC and USB, outputs sound as analog to a speaker and enjoy high-quality sound reproduction is a PC audio special magazine "Digifing(Tax included 2980 yen) ", so I decided to make a simple stereo set to purchase and actually play music on PC.

◆ Photo review

Digifai of the issue with appendix is ​​like this.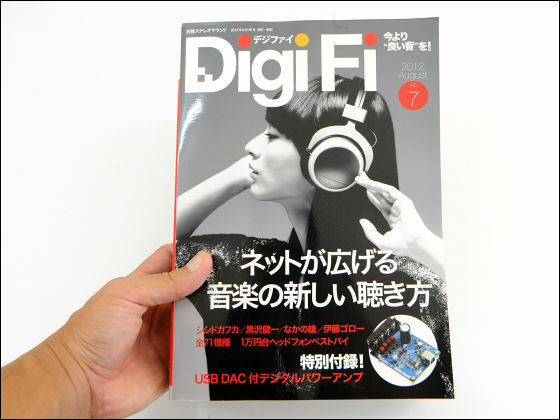 It is appealing power amplifier with USB DAC greatly with the character of "special appendix!".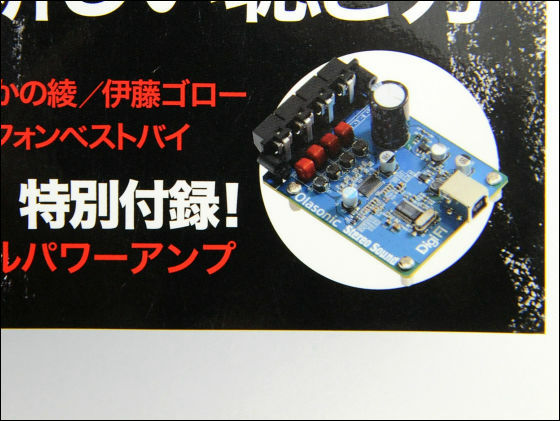 It's about this thickness as seen from the side.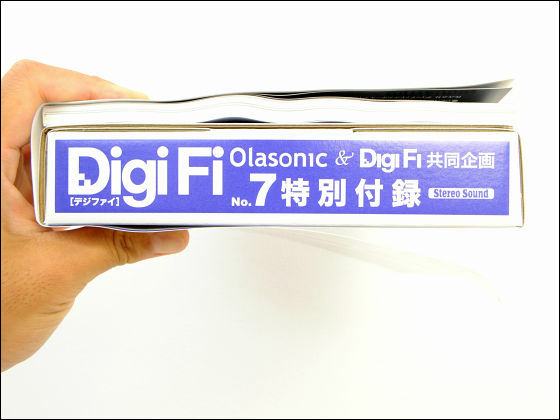 The contents box is as follows.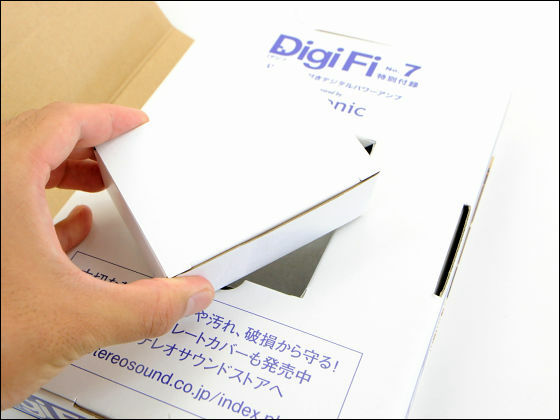 Pad.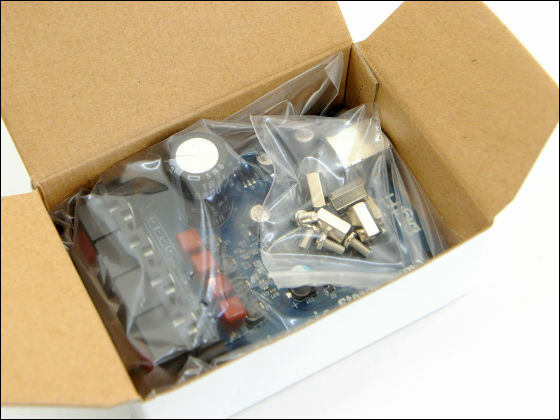 Only the contents of the amp body and metal screws.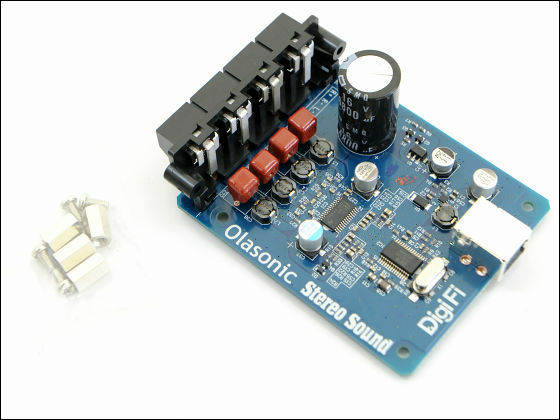 It is about this size when it puts on the hand of an adult man.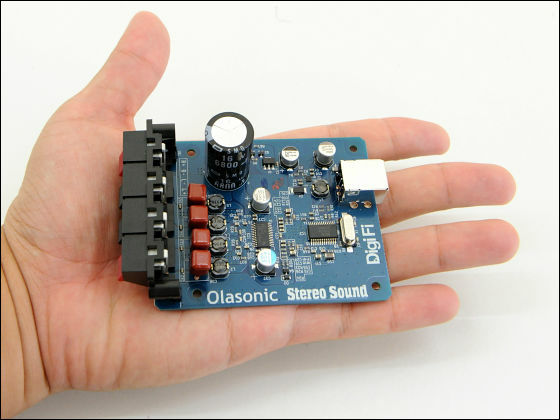 Looking from directly above it is like this.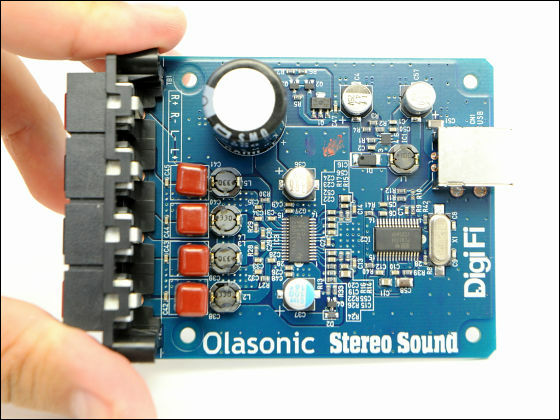 Audio output method is only speaker cable, so be careful as headphones etc can not be connected.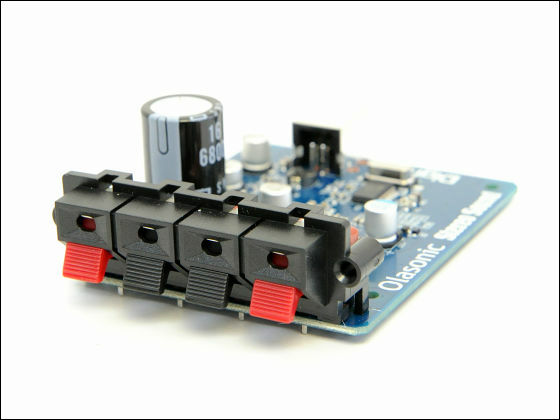 Power supply and volume control etc are not installed.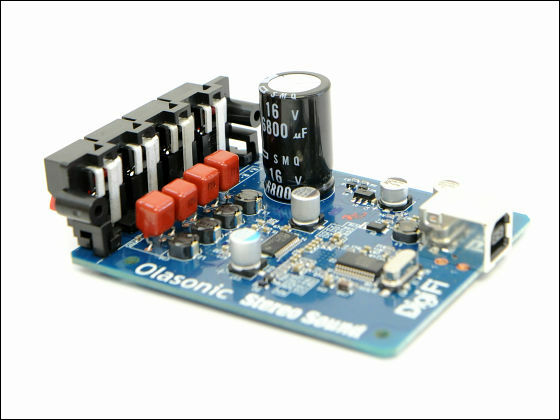 It has an input terminal compatible with USB B male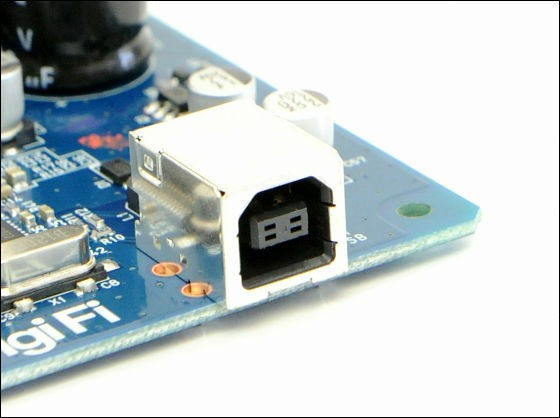 The chip up mounted on the board is as follows.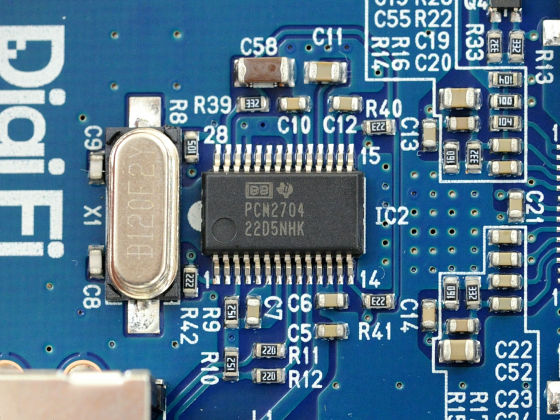 The condenser is like this.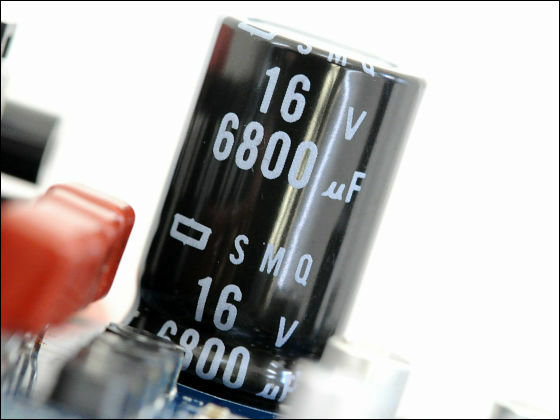 It is possible to fasten a metal screw to the board and make it into a leg.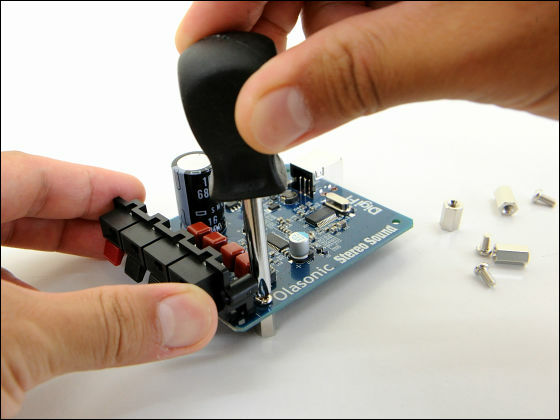 It will be like this when you put the legs on. Even if you have only a Phillips screwdriver, it will be over in about a minute.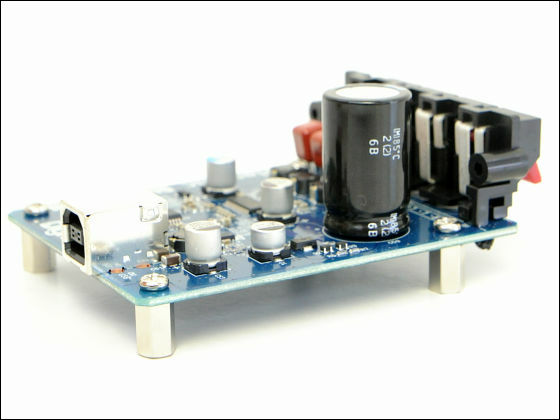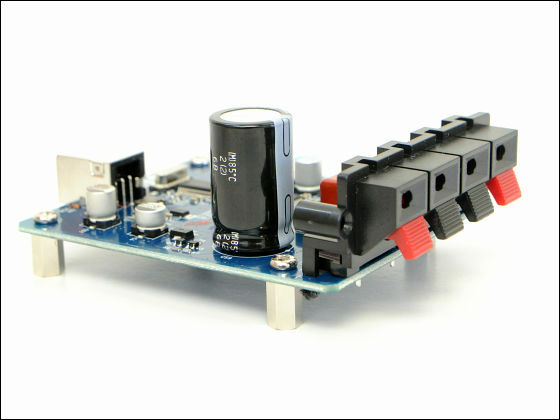 Turning it over looks like this.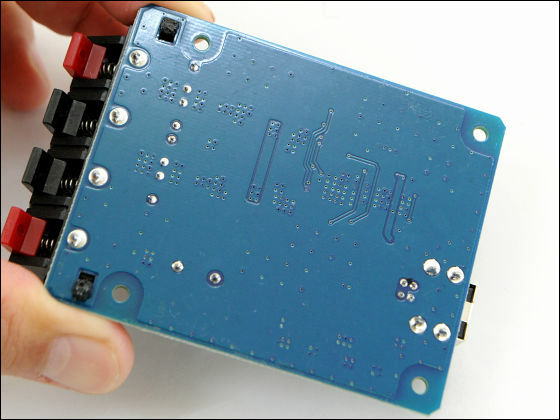 ◆ Tied with a PC · speaker

Just connect the USB plug to connect with the PC OK.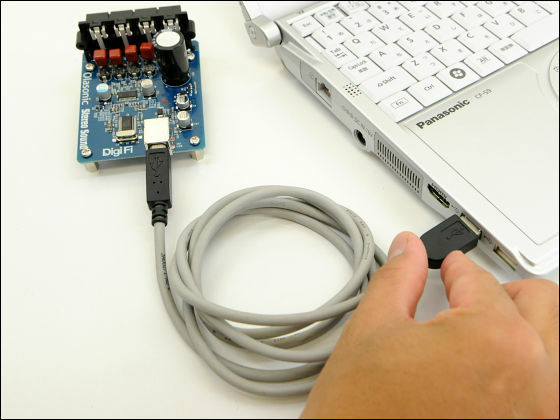 Connect the speaker cable by inserting the tip of the cable into the hole as follows.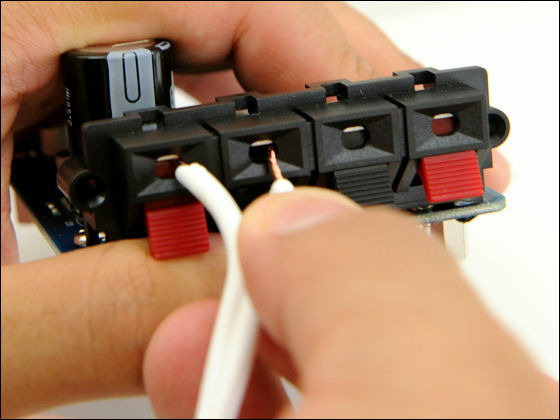 Speaker cables for analog output can be purchased at home electronics mass retailers and so on. In addition, we used "Audio Technica AT 567S / 3.0"I bought it at a nearby Yodobashi camera at 210 yen for 1 meter.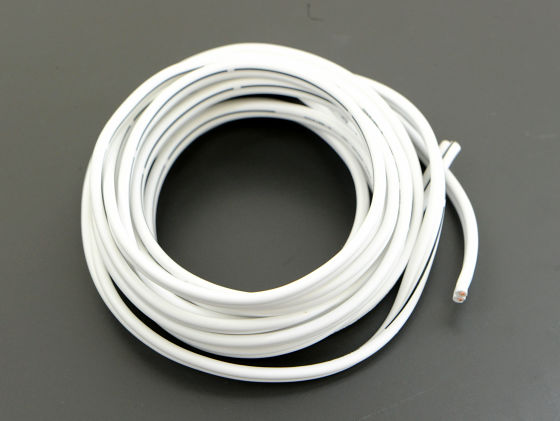 Connect to the speaker side as well. Some speakers use speaker cables only for LR connection, and some use audio cables for input, such caution is necessary because such models can not be connected with this amp.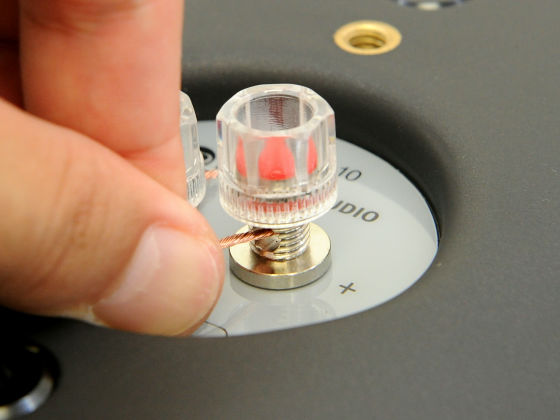 Setting complete.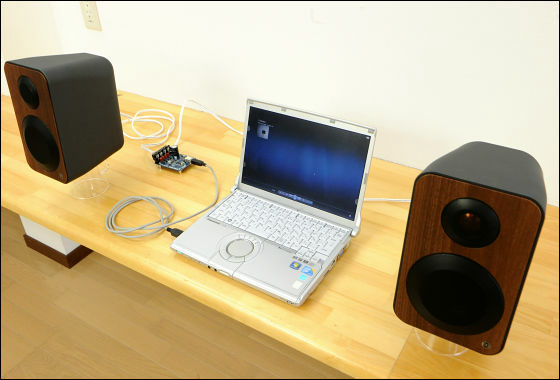 ◆ I actually tried to ring

Please check the following movie to see how you are actually playing music.

Check the sound quality of digital amplifier with USB DAC in Digifile appendix - YouTube


Since not only the amplifier but also the speaker are different things, it will not be a rigorous comparison, but please see it as a movie that is playing the same song in BOSE's "Computer MusicMonitor" can be seen in the following movie .

When you play music with BOSE's "Computer MusicMonitor", it feels like this - YouTube


So it is recommended because it is a convenient option for people who think that if you want to utilize the stereo for the speaker cable at hand or if you are thinking about starting PC audio, it is easy to use in the 2000 yen range.

※ The song used in this article"Falcom music free declaration" which can use all songs of Nippon Falcom that has over 3,400 songs free and free of proceduresIt is based on.
GENESIS BEYOND THE BEGINNING OPENING VERSION /Ys Origin Original Soundtrack/ Copyright © Nihon Falcom Corporation