Creative ZEN X-Fi music player which is inexpensive, highly functional, high sound quality Photo review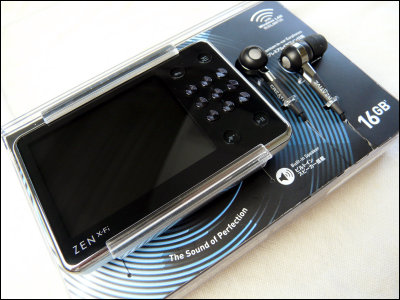 Previously at GIGAZINEAbout half of the price of iPod touch, high-performance, high-quality compact audio player "Creative ZEN X-Fi"Although I took up, I was able to borrow from a creative, so I will deliver a photo review at once.

It adopts the high sound quality technology "X-Fi audio technology" cultivated in the sound card "Sound Blaster" for PC, etc., and it is possible to play not only music, photographs, and movies by player alone but also home It has become a high-performance player realizing playback of contents in the network.

Photo review is from below.
This is "Creative ZEN X-Fi".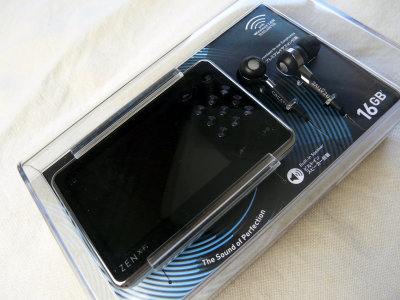 The body looks like this.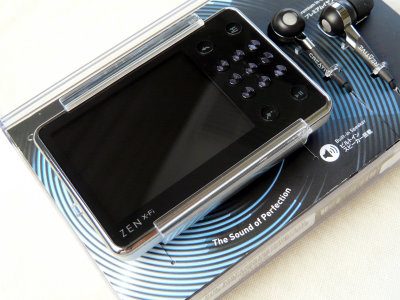 I stuck with the sound qualityPremium Earphone "EP-830"Is attached. The unit price in the online store is 4980 yen.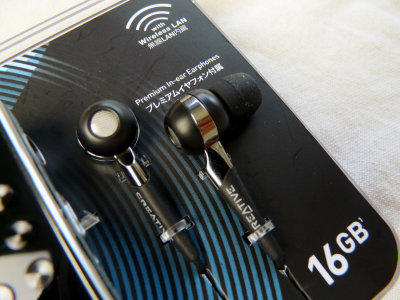 Recently adopted a button, not a fashionable touch panel.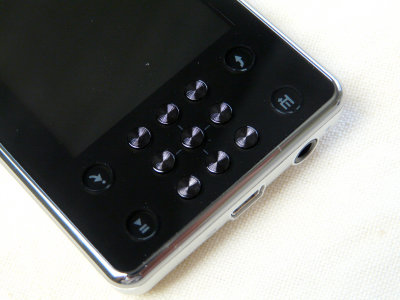 Body side. There are USB miniB port and headphone jack.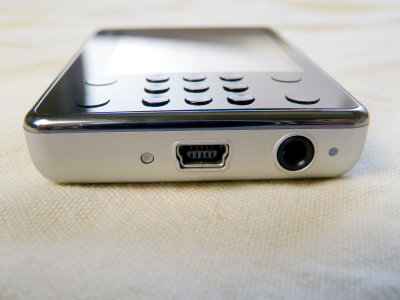 There is a speaker on the bottom.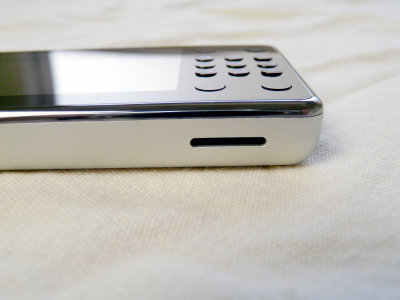 SD card slot and microphone at the top.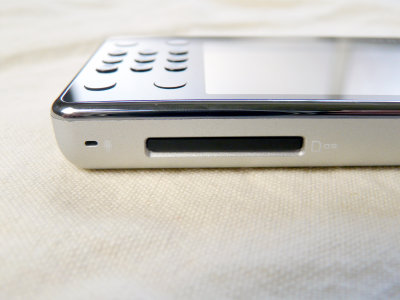 I tried inserting an SD card. It also supports large SDHC standards.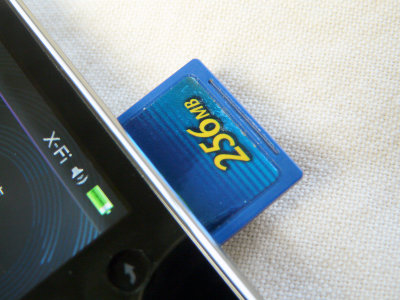 Power switch on the back.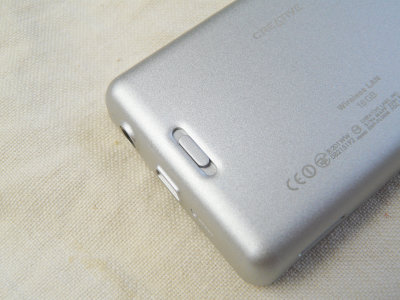 Supplied USB cable. USB mini-B standard with high versatility is helpful.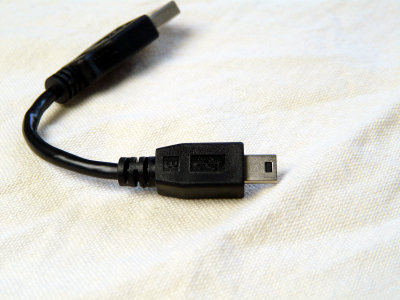 Warranty card and quick start guide, network guide etc were also included.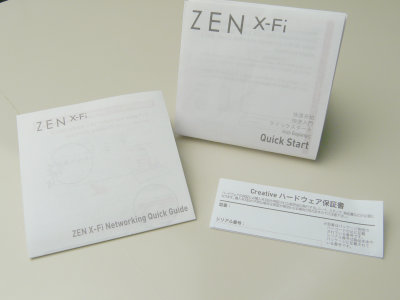 After thatReport actually usedWe will deliver.