Two vinegared mustard and mustard house "mustard rice bowl" with mustard stewed with thick black beef braised point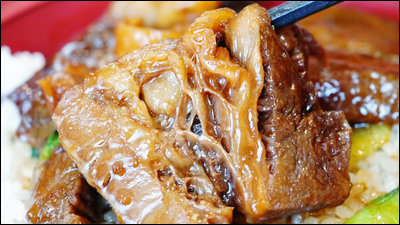 A thick soybean meat that was slowly cooked over time, a sweet sauce based sweet sauce that added a refreshing sour taste of apple is a favorite house "Beef troll bowl"is. Previously "Pork belly bowl"There is a pig version of the thing called" rice sauce content "with the fleshy quality of Troton, but I decided to try going to eat what" beef toro don "is supposed to be.

Newly released 'Beef Trouboru' of soft thick beef-sushi family!

Arrived Sukiya.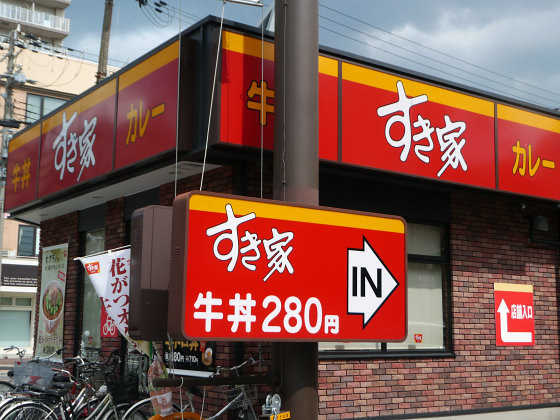 "It is thoroughly soft", and this time it seems that you can taste "softness of meat".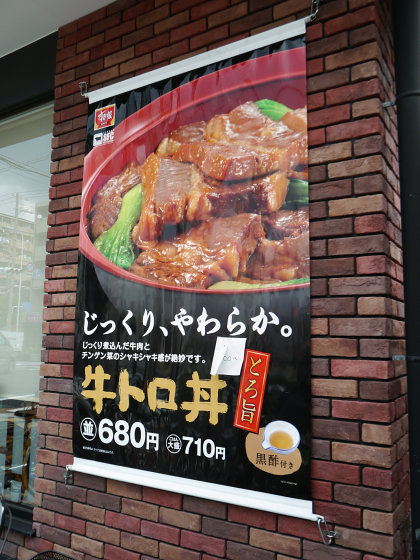 With black vinegar, you can tell the commitment to taste.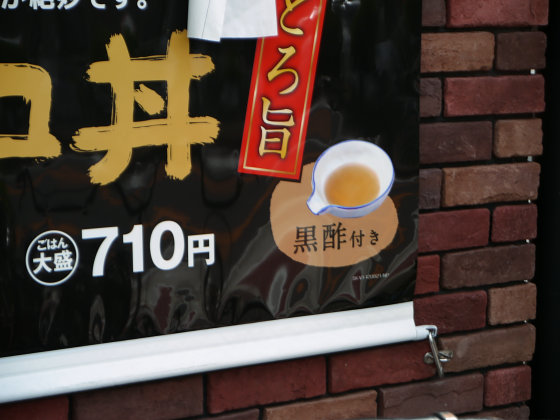 Ordering about seats at once. There are two menus in parallel (680 yen including tax) and rice large syrup (710 yen including tax). Usually, there is a menu with great ingredients and rice as a separate item from the stand, but looking at the missing part this time seems to show implicitly enough amount of ingredients can be tasted at the same time, it is exciting somehow.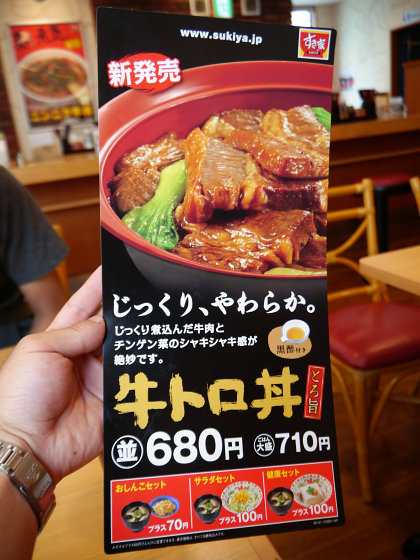 By the way, it seems that the Unadon has sold out, and I can no longer eat this year. I'm looking forward to see what kind of bowls will come out next year.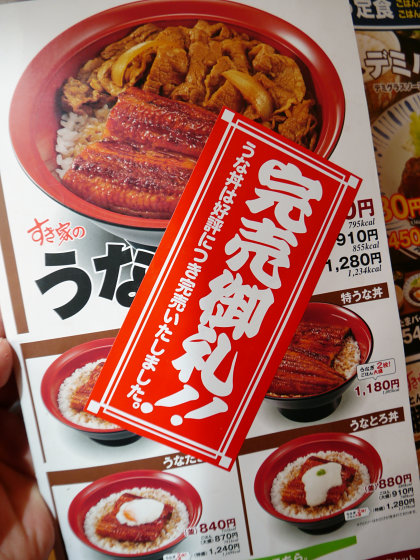 Well, at last it came. Besides black vinegar, mustard is also attached. It seems to be better to ask someone who is not good at black vinegar because it smells so strongly that you omit it from the beginning.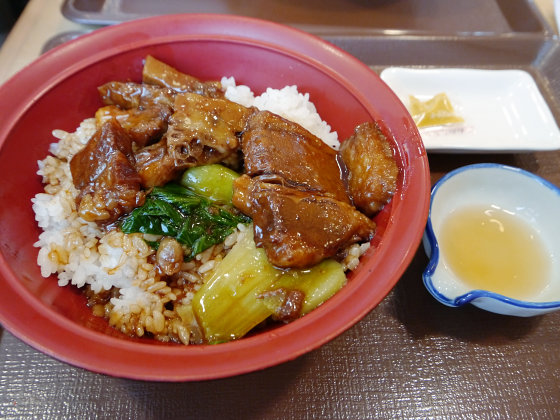 Left king Iitada Sakari, right is in line. Because the vessels are the same, it is clear that there is a difference in the amount of rice.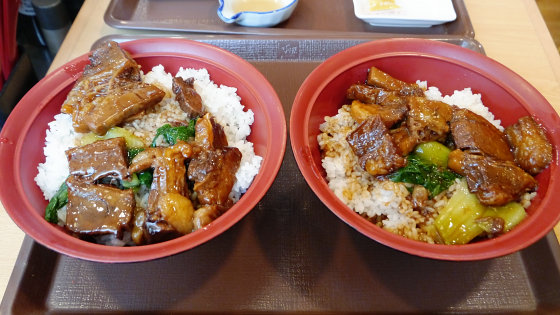 Softness of thick beef of Sukiya 's beef bowl is like this - YouTube


Though it is thick, the sauce is staining well in the middle. This is a part of lean, but there is also a part of Trotoro, there is also a part of texture made to be Pasapasa. Because the flavor of the meat is weak, it felt like crowding with the taste of sauce. Sauce is a sweet taste with a stronger flavor of soy sauce.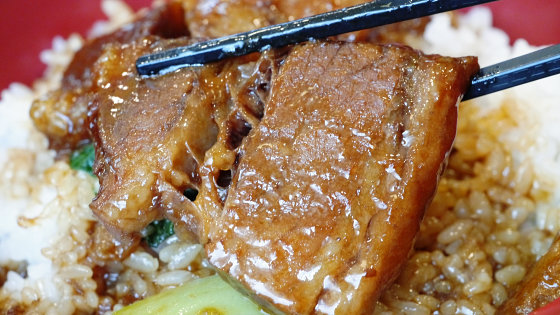 There is also a part of fat and body, this is pulp rather than a toro. It tastes rich fat, but you can feel a soft texture melting when put in your mouth.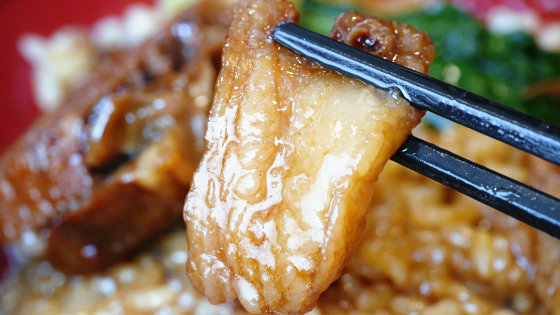 The "cattle toro don" this time is that you can adjust the taste variously by yourself with seasoning. First I will try black vinegar.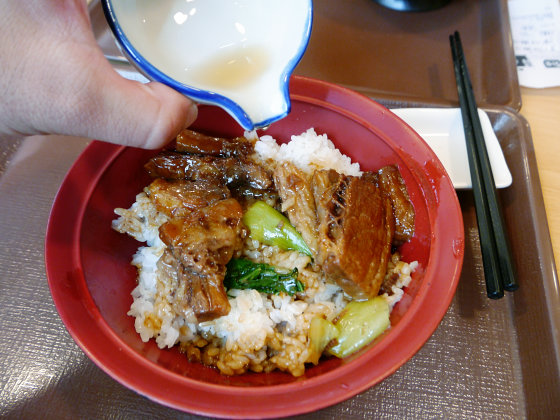 Although the smell is strong, I felt the taste milder than the general black vinegar. Therefore, while adding the refreshing acidity of black vinegar, it does not erase the taste of meat and sauce, rather it is tightening. Since the taste changes before and after adding black vinegar, the way to eat it seems to be better to try the taste without black vinegar first and then gradually put black vinegar until it tastes like it.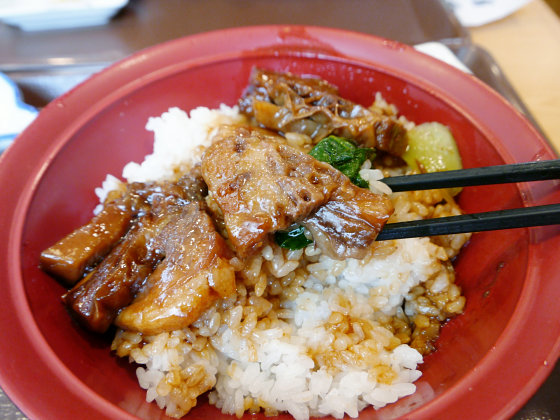 Next is mustard.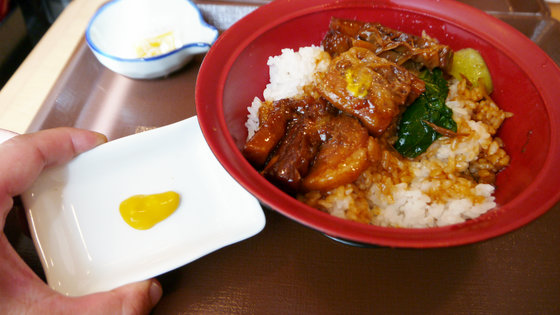 Sour taste of sweet mustard sauce tastes good. Of course it is OK to match with black vinegar, but the taste of black vinegar will prevail a bit, so if you want to fully taste the flavor of mustard as it will go through your nose, we recommend you to season with soy mustard alone.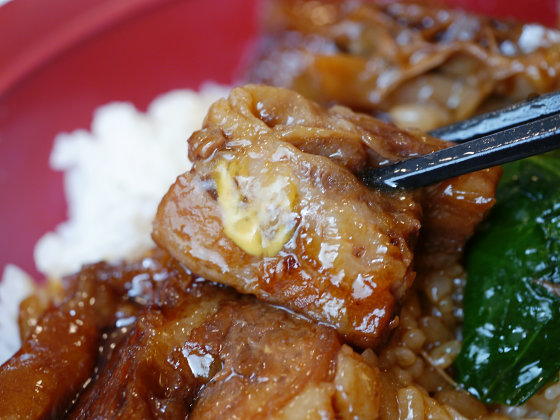 It is good with Chewaki's texture. However, considering the amount of meat is not enough, the whole tend to be a monotonous taste of only beef, so it may be even better if there is a little more. Or I felt that it might be good to have condiments such as green onions.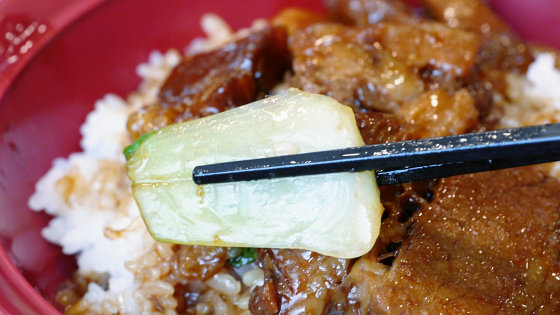 Sauce has a sticky strong taste, and Yoshi's compatibility with rice. At the end is finishing with the sauce with this sauce.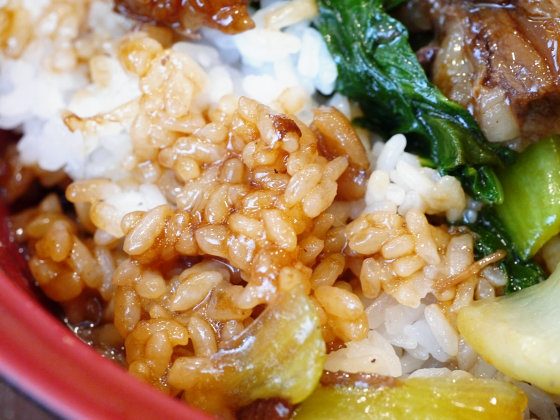 It was 680 yen in average and compared with other menus, it was slightly higher, so in that case I felt that I wanted another idea such as winning the flavor of the meat without relying on the taste of the sauce. However, because the meat was thick cut and the quantity was good and the texture was good, it is perfect for those who want to fill the stomach with meat. Even at the rice luxury meal, I did not feel less meat, so when I'm hungry I would like to chose a rice luxury souce.