Goda Hozumi talks about the sound production site seen from two directions, voice actor and sound supervisor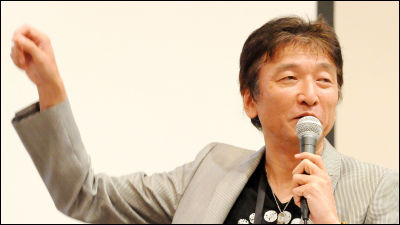 "Armored Trooper Votoms"Kiriko Cubby,"HUNTER × HUNTER"Hideo Mr. Goda, a voice actor known as a role of Leorio, but as a sound directorHigurashi no Naku Koro niYaNurarihyon no MagoThe direction of the work such as is being done. In CEDEC 2012, Mr. Kondo who is active as a sound director now through various experiences such as voice actor, actor, talent, stage production, etc. is what the job situation really is and what kind of work is done with sound director From two standpoints, voice actor and director, he talked humorously with production episodes.

Title | CEDEC 2012 | Computer Entertainment Development Developers Conference
http://cedec.cesa.or.jp/2012/program/SND/C12_I0264.html

Goda Hozumi (hereinafter Goda):
Hello everyone.Goda HazimiMy name is. As you can see, I will tell you today, "The site of sound production of animation seen from voice actors and sound director". As I mentioned in the title from the voice actor and sound director, I am doing both a voice actor and a sound director for the time being. I do not know what kind of guy is talking about, so I will introduce myself easily (lol) If you have seen something that I am doing a voice actor Do you have? Oh, thank you. So who knew that I was a sound director ... .... Oh, thank you. Either way it was a subtle feeling that I could not say anything, but (lol) there are a lot of people who know it, it is very easy to talk.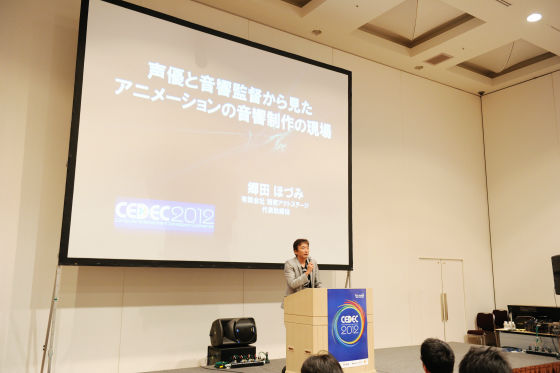 It has already been 30 years since I started working for a voice actor. It is in the 1980s. It is still a masterpiece feeling that everyone knows about "Armored Trooper Votoms"Sunrise 's robot animation. Among them, I got the role "Kiriko · Cuby", which is almost like a debut. Before that, only one "The Adventure of the New Mitsubake Maya"I was doing the captain of Ali (laugh) After receiving the audition, it became role of Kiriko. I entered the world of voice actors from there, played before, and liked animation, so I wanted to be a voice actor in that I wish I could live by voice work. I do not know if anyone knows about it, but the armored cavalry bottoms is a series of one year, and while I'm doing it I put my feet in various people, and it is a control group.Monster landWe made a comedy unit of three people together, and I was doing something late at night and the animation work was almost impossible. That is why I quit talking about continuing voice actors, but after a couple of years it was about before entering in 2000,Takashi ToyamaHe passed away. I respect Mr. Toyama very much, even in generationSpace Battleship YamatoI was watching it in real time instead of rebroadcasting, so I knew very much of ancient times and was a favorite voice actor. At that momentGalactic Heroes LegendToyama is a voice actor in the series called, but the series is almost over but it is supposed to produce a Gaiden, and there is no one who will do the role of Yan Wen Lee that Mr. Toyama was doing at that time, . The work called silver wisdom is a big drama, is not it? So, most of the voice actor has already appeared. That seemed to be a work that did not do much for the role of Douburi, and all the voice actors at the time were exhausted. Because it is said that it is a galactic voice actor legend.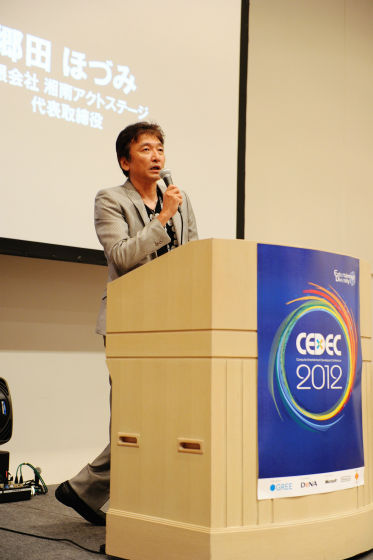 Venue:
(Lol)

Kunita:
So, just around that time,Blue No. 6There was an OVA called "OVA", and I was working on animation work again with that work. At the same time I heard the legend of the Galactic Heroes, and the two periods just overlapped, so I was able to do animation once again in me. I realized that "This is my favorite world". At the time I was doing a lot of things, but gradually, I came back to the animation world once more. That is how it happened. So, as it was not as a voice actor, I did not keep going on, so in the industry, a veteran says he or she knows me, mid-level people do not know about me , There was also such a period. Since then it has long been involved in the anime scene, so now I am getting along with everyone. So doing animation, doing something like a control in the variety world, doing a TV drama, I also did a movie. I do not understand what my specialty is.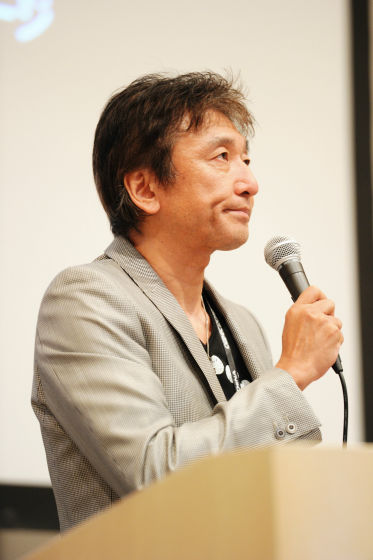 Regarding sound director, there was a position as sound director in the world of animation, and I got a story saying "I will do it" and I did it as "do it." I started to do both stuff and performance. There is not much to talk about like this, but today I will tell you a lot about the field. I did not have an idea and I asked the stakeholders to research in advance as to how I should talk to them and I asked them to raise questions in various ways so let's proceed in order to answer them in turn I think.

Among them was "Why did you become a sound director?" Well it is how it is now. Originally it was a voice actor, but since then I was doing various things and during the meantime I was also doing the stage and so on and so on, "I know the situation of animation scenes, doing a voice actor, directing the stage, actors If you are also directing a play, will not you do the sound director of animation? "It was the chance that the producer asked me to do it. It is not a type that thinks things deeply from the beginning, so it is "It's okay" with two reply. "I will do it, I'll do it, I'd like to do it." Then, there are a lot of things this will do. As to what I will do, I have a question about "The role of sound director", so I will continue to talk about it.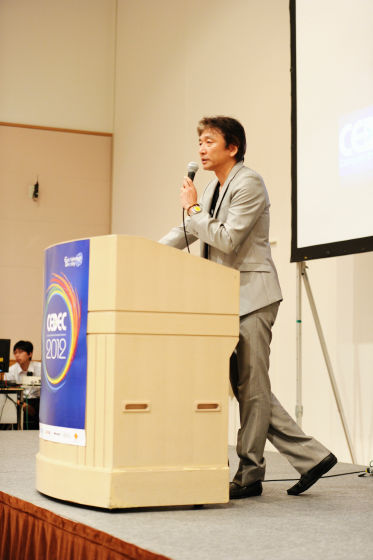 What kind of things do you do? In general, since the animation moves the picture, the voice is heard, the character speaks, so it is thought that sound supervision is vague as to what sounds like that sounds like that . Specifically, I do casting. Choose a voice actor that fits your character to be appointed to animation. But the actual problem, its work is gradually getting less. Realistically. It is increasing now that the voice actor has already been decided at the time the sound director is asked for it. The original side says "This person is nice", or the production side says "I want to use this person because it is popular" or casting it all at the production committee. That is increasing, but basically it's a job to cast an actor. And it is dubbing. In post dubbing, the actor performs acting according to the completed picture, it records it with a microphone. Although I think that the state of dubbing is done on television and everyone knows. Actually there are few pictures on the screens of the production sites of animation now. There is a picture story. It is a so-called design diagram-like thing before becoming animation. It is a pencil drawing with pencils on the top. I took the picture story, made it in a form that made me understand the flow of animation, made a film, or made a temporary film drawn only with lines. So, the color is not attached. It is a line drawing. The name of my role is bold there, but it will pop out on the screen. For example, if you are Anpanman, "Anpanman" comes out. Speak lines while the mark is out. That's why it seems that there are no pictures and only timings come out. The character also knows by the feeling drawn with a pencil somewhat if I was shooting a storyboard, but it is a rough picture, or a like "Draw a circle", the feeling character is on the screen of the after-recording scene It seems to be out on. If it is terrible, everyone is "Chibi Maruko's grandpa"! It looks like. So it is very bad condition but in this ... ... let the actor work the image and have the acting that fits the story. I am doing that kind of direction, directing it to perform acting that fits the purpose.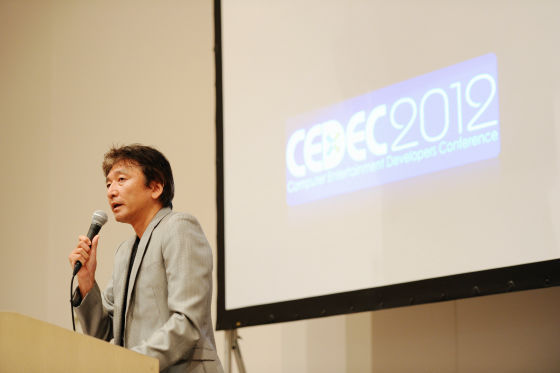 In parallel with that, you must put effect music on animation. Music is not from the original, so decide the composer and have that composer make music that fits the animation. Would you like to purchase music for each number of talks by placing orders for music with feeling like "I want songs like this", "with fun songs", "with feeling of anger"? "I want to use music from where to where". It is a sound effect afterwards. When a person is walking, I heard footsteps, and when I fall into the water I say a jacket. That sound is not in the beginning, either. It has professional sound staff, but after dubbing, what effect staff added, we will mix all the music and sound effects this time. We call it dubbing. There is a day of dubbing, there is a day of dubbing. It is becoming like that. In general, if it is 30 minutes animation, it will be done in one day. In the morning ...... If you suppose you did a dubbing from around 10 in the morning to about 1 pm on the afternoon. Then, from 4 pm in the afternoon, I will dub until 8 o'clock in the evening. There is a day of such studio work once a week. That's why I do a dubbing of one episode on the day I did a story of three episodes. I can not dub one episode immediately after doing a story dubbing. Because time for preparation is necessary. Effect is sounding, I select music and edit the music to just right length at the designated place and paste it, so I left the week a week and got drunk after drinking On the following week, it is such a schedule to do dubbing.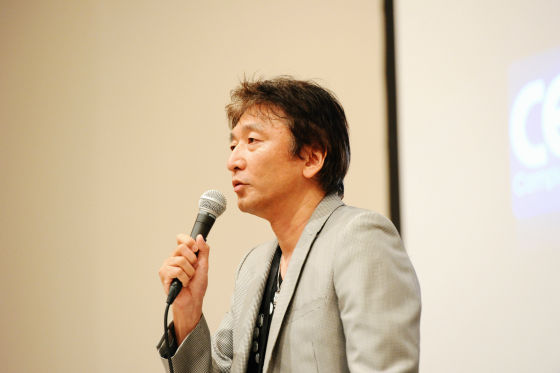 So, I'm talking about the animation site, but there are a lot of sites of sound production, please ask me a question, "Please tell me about TV animation, movie dubbing, drama, game differences, this neighborhood". As I mentioned earlier, TV animation means playing according to the film made by animation staff. So, as you know, as you know, foreigners, there is a movie, what you translate into Japanese as a foreign language is being translated into a feeling that the actor plays I will. Basically, the work done by the actor is together, but it is together, but there may be things that are slightly different. Well, from the point of view of the actor, in the case of animation you speak Speed ​​... ... For example, are not you talking spoken lines while the mouth is puffing up? In short, the animation staff has decided that the length of the animation is right. There is a case that the justice between it and the actor does not match. "Even though this feeling, this mouthpak does not come in." On the contrary, because I am irritated, I speak quickly, so if there is a mouthpiece like this, I will have too much mouth. Pakpaku. In that case I will adjust on site. Let's add a little speech, or let's cut this. There is also such work. I personally do not like scriptbook change, I do not like it so much, because the writer thinks it is necessary, it is such a dialogue. We have been corrected on the spot by case on a case-by-case basis, but basically they are doing both, if it was written with that intention, if it was prepared with that intention, and that length If it is necessary, it seems to be perfect for ingenuity of responsive expressions, saying that as a voice actor's side or as a general director's work, there is a desire to do so, but it is quite well done There are also cases. In the case of TV animation it is such feeling.



So, in foreign countries, when dubbing a movie or a TV drama, it is not just a mouth opening or closing like an animation. As the other side is a human being, I have a breath and thinking that I am speaking now, so that there is a place where it grows like "Eh ~", even in other countries' words feelings at that time, without strongly speaking clearly Mogomogo Sometimes you have time to speak clearly. I can see it clearly, so I will reproduce it. Sometimes a nuance changes slightly when it comes to Japanese, but there is a fun way to reproduce it. In case of dubbing. If it is a dubbing of a movie, of course, there is no such thing as having no picture. Like an animation. It is strange to say that I can save the neighborhood because there is never a picture. I listen to the language with my ears, in the case of a movie. So, if it is an American movie, I will listen while listening to English. Because I can not catch words at all, I feel like talking as I hear the sound. This is what you hear, you can hear the word yes or no. Even if I do not understand English. I hear my voice dubbing my ears yes. So, when you hear Jesus saying "yes" in the ears, you say "Yes" in front of the microphone, is not it?

Venue:
(Lol)

Kunita:
There are things like such a funny story that there is a dubbing but not dubbed. "If you say Jesus to you, you do not need it, you say it is high."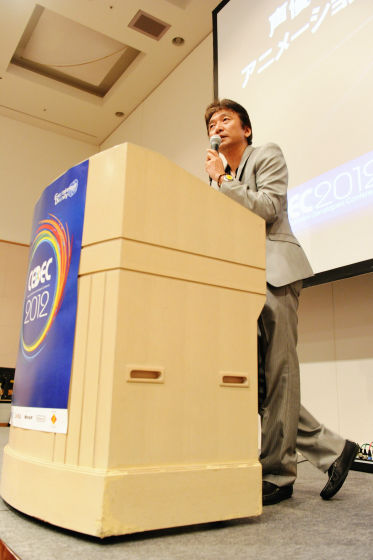 Kunita:
Also, in the case of CD drama, there is no picture at all. The actor is now free to talk between himself. Well, although I am in the field, I think that it is one of the genres that the actor can excel. However, this is a problem in production, CD drama is about 1 hour on the scale of roughly, it is what is commonly taken. Then you have to take it for around 3 to 4 hours. So, in short, do not stop for an hour for a CD drama will not it take an hour? So, it is current situation that you will not take it carefully. So, for example, after confirming only the character setting it is no longer necessary to rehearse and it is actually like taking over in the actual number. Actually, I can take more carefully if time permits, but leave it to the professional actors, it seems like there are many ways to do that. So, depending on the actor, you do not have to match the picture separately, do not remember the lines, and some people do not even read scripts or do not read them so much. So it's a bit different interpretation recording the actual number with a different feeling. Of course, I will retake afterwards, but I have to do some tests carefully, so that I can do something even better if I can say "Let's voice with such feeling" But occasionally.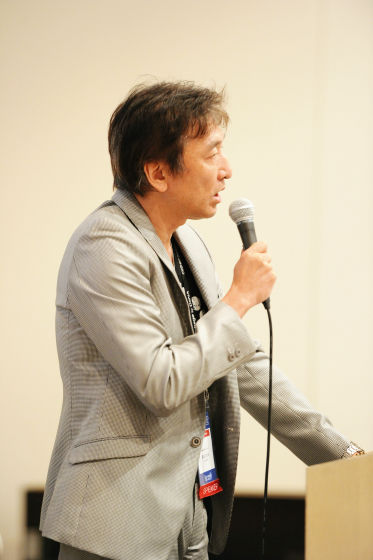 There are also quite a few sound recordings in the game right? I think that people who are here today have more relationships with games. It is peculiar to say this way of recording games. Just with that character, there are many such sites where such a person seems to have entered the studio booth alone and keep on only the words of that character. When I recorded a game at a studio, "Since I'm going to turn around, I will go with the test runs", it was a time to fight with time. There is no test, so-called production, there are many cases to do so. To the director of the studio, "I will spin it, but please say the whole line two times". It takes time, of course, of course, but I remember I thought that it was a way that is efficient in some way, so it seems that the second one is mostly good. Even the same line. On the contrary, I may record the game in the direction of the direction, but I am trying to do it in a way that is comparatively. As the actor also gains an awkwardness, there is a time when I do not know if the play is properly in line with my image, unless I try it out loud. So I tried it out aloud, added a fine adjustment to it, and then it went well so let's try playing for a second time for the second time. I do not do exactly the same as an actor if I do it twice. It adjusts somewhat, it becomes a good taste, if it fails a bit with the first time it is said to fix it for the second time. Of course there is sometimes a single shot to say good. Is it that kind of feeling that the using side can choose it?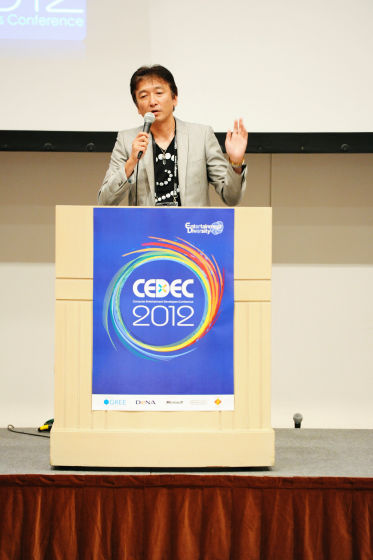 I will go on next. "What kind of advance materials do you want?" In the case of animation, there are times when we are talking about what it is in a television series, when we appear in guests, or do not know the story at all. So when it comes out regularly, if it comes out only by jumping off, I do not know what kind of story the story is about. However, the production site goes on and on and on. So it seems like the person I know is nice, but I guess there are many people saying that they are advancing without knowing even though they are appearing. There is such a current situation. I will answer it if you ask, but I do not quite explain it. There are many such sites. So, I think that I want somewhat such things to understand. That does not mean that I will give you a script of the number of stories that are not given to someone in a semi-regular position where there is no turn as a regular, so will the actor not appearing as if he handed the script then read it , I will not read it. In such a meaning there is an original, if the actor checks the original, it knows the flow, but if it comes out in the original one, there is "I do not quite understand!"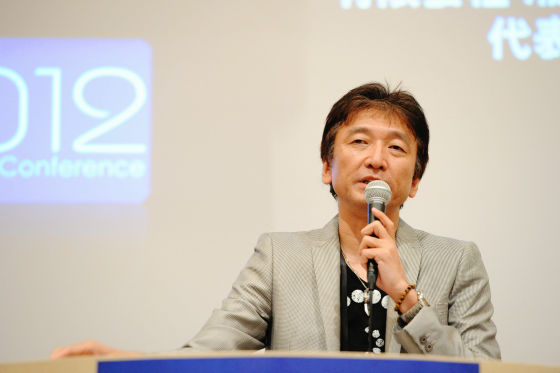 For example, another character does not understand at all, "Why is this person bad person, why is he already a good person?" Also, another problem is that, in the case of the original work, the scene of the sound is the last one. Beginning with projects, we will make scripts, screenwriters, producers, and production committee members make a scenario, make a scenario, make it a picture story, painting and making a movie a series of work There is it. Since there is a site of sound that puts a sound at the end of it, we do not know such a process, starting with a project, how the story is made. So, the people of the animation staff know the story of the animation and the view of the world very well. Of course we are making it by ourselves. In that work, I think that omitting work is terribly aesthetics. Do not talk too much. That's why I think that there is a task of gradually cutting away the dialogue or scenario that was eventually made. Or, "Do not speak here, just show it with facial expressions," or something like this if you show this picture as a pong, it will be transmitted, or even if the character actually does not speak, you can understand it. I think that it will be a wonderful directing with that, but there are cases where we supposedly knew that we participated afterwards is omitted. Even if it is omitted, everyone knows. But at our last participating position, it takes time to understand everything. That 's why I try to be careful about that neighborhood.

Also, I'm often asked by those who are playing games, but I guess the script is bad sideways. I'm asked "Do you want a script of vertical writing?" ... but I want it. There is a monitor between the eyes, we talk, but I see the screen and the script alternately. After all, vertical writing is exactly the same as eye movement. You can see the script when you look down at the screen and just drop the face. You can check while reading the script, and you can see the screen as you raise your eyes even while reading it. In horizontal writing, when I looked down from the screen, go to the left and go to the right, go to the left, go to the right, look at the screen, looking for the head of the sentence again when I lowered my eyes ... Because I care about the landing point.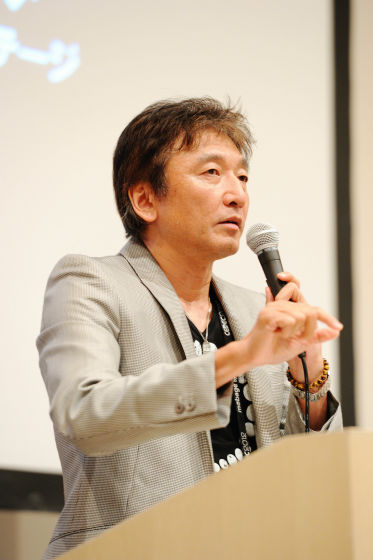 Next time I was asked "What are you thinking about sound effects?" As far as animation is concerned, it is important that effect sound is absolutely crucial. It becomes real by sound, and the image also spreads. Just because it is a truly professional job type, it is hard work that amateurs can not easily add sounds. So I ask a professional staff who is doing acoustic effect and give effect sounds, but recently since there are many professionals in the profession of any effect staff, so trusting sounds really You can attach it. Moreover, the staff who makes me think that I would like to work together after all, plus a more original idea there, it puts out a sound. Of course there are real sounds, but if it is a comical scene, for example, there are unique ideas there. Those people, I do not even know about everyone, but those who felt that way in doing work several times will be able to join us with the feeling that I would like to work further by all means . I think that work of acoustic effect is interesting, but on the other hand, I think it is serious. Now so-calledProTools, I can paste the voice with the computer 's tool called Crumus, but I was turning it all in 6 mm a while ago. With an ordinary tape recorder. There were several sounds in the tape recorder, change the tape to the place that suits it, because the effect sounded out at that timing. That's why it's different from the image here, and in the case of animated cartoons, the director has another supervisor. When it differs from the image of the general manager, you have to change the sound effect. When I was doing at 6 mm, I got a story saying "Even if such a thing is said, I have not brought such a sound!" "I will be in the company but ... I will go pick it up" then, wait for two hours while Mr. Effector goes to pick up the tape. Now I can bring them all with hard disks, so it has become easier to replace such sounds. Still, there are some angry effects. The director says, "It is completely different, no matter how many times it is changed, I do not agree with the image. I hear a different sound," the effect also got caught and I bought a lot of sound on my hard disk, but this is magic There are people who get angry as well! With the feeling that I think that it is easy to understand if you think that the director who wants to make the image of the work somehow make a sound with the staff of the artisanal effect and the middle manager in the middle is the sound director. Adjusting that kind of thing, let the effect sound like a director imagine. There was a scene where the character was eating broccoli on the screen, and the effect added a sound of the scene which the effect is eating salad, but the director said, "This broccoli is not boiling so much" I said that.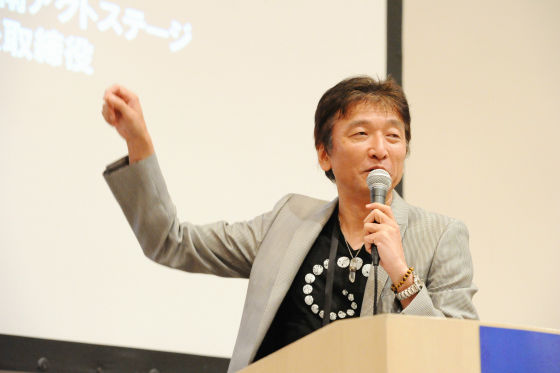 Venue:
(Lol)

Kunita:
The director says it is a broccoli that is close to life. The effect says, "I do not understand from such a color that such color is attached." It's a white line drawing. "Please tell me whether you can understand even though there is a color." And, "When you get a color later, you will be able to understand a more rigid feeling, so it's more calicious and you should not have to make it sound". Then, "No sound like that". That is why the token has become tough. Then, suggest "Let's take it now", then. Because the dubbing work is also done in the studio, it can be taken out by live. Actually there are rarely sounds taken live at the site of dubbing. "Let's do it, please make the sound raw, I will be waiting." Then, the effect says "I understand, let's do it." "Well then, you can bring something to something, whatever apple you want, so bring me anything", but you do not have apple in the studio. So the assistant's child ran towards the office saying "I am looking for something!" Then just at that studio, I had a barbecue a few days ago and it looks like there was material. So, it was an onion that brought me "There was"!

Venue:
(Lol)

Kunita:
What would you do .... If you thought, the effect said "I got it all right, bring me a microphone" with an onion and entered the studio booth, I ate the onion. At that time "I think that this person is a pro". So the manager was very satisfied and the site was finished. Such a thing, the battle between the effect and the director. Either way, I think that there is something I'd like to stick with. That is interesting, and in terms of sound director, there is one problem that you have to adjust there. Another fireworks. There are scenes of fireworks by animation, and this has experience about three times before, but when the animation director has fireworks, it says to shift the sound. There is a time lag between when the fireworks actually shine and when you can hear Dawn. It glows, after about 1 second, Dawn comes and it is real. So, the director will definitely say, do it. But the effect says "It is funny to do it with animation". But since the director has his own commitment, he wants to make it real. "It is strange that the sound is heard when the fireworks are shining, so shift the sound." "Well do you want to try it for a moment?" Is corrected by Mr. Effect and you shift the sound, after all it seems like something has failed. I feel that the sound has shifted. Then the director is convinced and becomes "to return it". I think that such things are unique.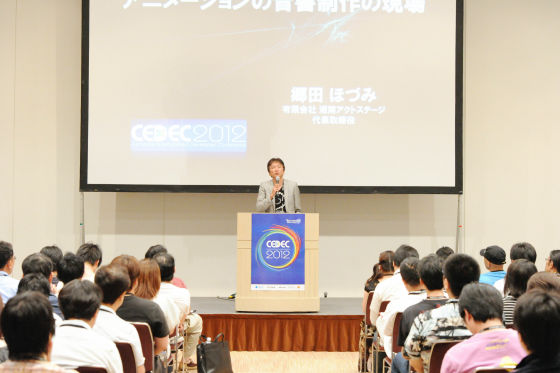 "Do you have to be careful in the order of recording?" This is for the voice actor. Even from the producer side or from the acting side, it is easier to express feelings along the flow, in order. However, there are many scenes screaming when it is animation, and such scenes are postponed occasionally. Because I cried and the voice cascaded, and it will be hard to hear the other lines afterwards. Although it may be okay to shout somewhat, maybe I do not think that it is useless as a voice actor if the voice caught a bit as though it is not, but now voice actors are working as many as one day Because I'm sorry, I can not help but feel bad if I told you that I cried many times today at the previous site. Is it such a feeling?

"Do you have any ingenuity for your voice actor to do good acting?" This leads to the current story, but I am keeping in mind what I care about actors. But, the voice actor is a voice actor, I think that I care about makers. Because a voice actor is a kind of work that is craftsmen's work, expressing emotions requested at the site ...... I have to play. I think that it is probably not fun when an actor gets better spoken. I always think that it is necessary for each other to care for it. There is a voice actor who says occasionally ad libito, it is already thinking at home. I thought about it at home, erased my speech, someone was rewriting. When it is interesting, it is okay, but when it says that it is outrageous, the character is broken, or when it is strange that when you say "please return it to me" when you say it, "What has been written about erasing it already? I do not know "and I wanted to hand over the new script. There are so many people like that.



Also, I'm thinking that somehow it is not bad if you try to redo the voice actor many times. I think it extremely difficult to make a retake a number of times and many times, I think that it is tough physically and I think that it will also hurt the voice actor's pride, so I explained it in such a way that somehow get something that is getting better I think I have to do something. But you do not need to hold back. Even if the voice actor is confident and acting, he is an actor, so everyone thinks that it is a professional being able to match the image of directors and directors. So, even if you look cranky, you can do it over and you should rather have it done. Even though I thought "That one, you can do it once again", OK will come out from the actor, so I can not say it. "I will do it once more." So, in a sense, if you retake without hesitation, what voice actor is also saying, there is no survival. However, when I am a veteran who came to a super veteran, I am very concerned about something. As expected. Because "I have not done so well, please do it once more" because I can not say it easily. At that time, "I am glad that it is now, but ... can you give me another pattern?"

Venue:
(Lol)

Kunita:
"Well, it was very good, I'm sorry, noise entered!" ... ... I'm lying but (laugh)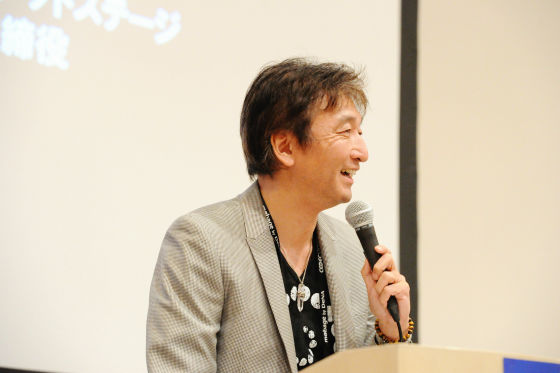 Kunita:
There are cases like that. Some veteran says when you do not understand yourself, some people say "let me do it once more", but some people say "What is wrong now ... ...". I would like to say to such people "Please do it once more for this reason", though. It is easy, but there is atmosphere in the workplace depending on the character of the actor, case by case, those who worked pleasantly. I think that neighborhood is the work of the sound director.

"Please tell me what you are careful about directing". Well, there are many ... ... In the case of animation, one of the things I am trying to do is to keep it from being defeated. Everything may be so, but we have received it by mixing the information seen with the eyes with the information heard with the ears. So, especially in the case of animation, there are many cases where the picture is exaggerated. I was surprised when my jaws stuck to the floor, but actually there were not such things, and my face got full of mouth. Actually I do not have such a face, but at such time, if the tension of the play is lower than the tension of the picture, it will look somewhat shabby feeling. The opposite is okay. In the case that you hear a high-tension higher play than the expression, I do not feel uncomfortable so much, but the reverse is something that can not be withdrawn. Besides, as I explained earlier, there are many sites where there are no pictures, so we will take that area while confirming that area. So, when you look at the completed picture, "There is a different story, you said that this is such a face" There is something indeed. After all, I have to keep my painting so that I do not care about directing actors.

And after that ... this may be due to the qualities of the actor, but ... I want to cherish the words. Even if we speak stubbornly, the words I want to hear that are needed there, whether they come in impressively properly or not. Of course, if you pronounce it as chitin and speak out chitin, it is not a mistake. But it would be OK if the computer speaks synthetically separately. That's not the case, because I want to tell you something or actor, or the character talking about something, so I'm talking about that line, so I wonder how you want to tell what part you want to communicate with I think so.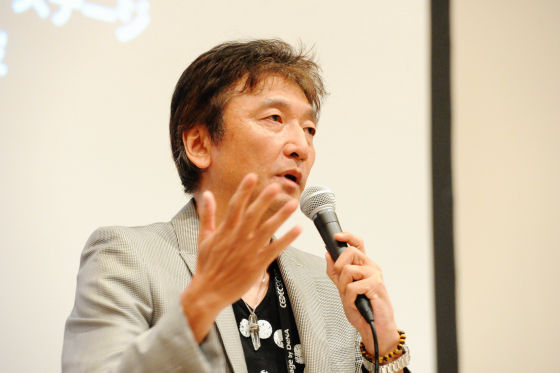 It is also in animation and dubbed dubbed movies, but some of the voices say that voice actor 's play is standardized. Some works have come out that I want to use someone who is not a voice actor. Plus, "I usually do not do voice actor usually, but this person is famous", "I use this person to see the wide show," so "Sports newspaper picks up" for appealing for a bargain. Although there are cases like that, when you see such a work, after all "Yeah, I'm losing picture". Separately the play is not a bad idea, but there are times when it seems like this is not enough. I do not necessarily think that 'something is a waste' when seeing that he is involved in the work because he is famous, not because he is a good actor, or that kind of feeling. I think that it is too bad for those who will be appointed. After all I have the intention of the production side that I really want to use Mr. Talent. I guess this is true in any world. There was animation which dubbed just by women's narration only a couple of years ago, but I could not get a hand on casting, so I thought who's going to be a super-selling idol. The person himself is also sorry. I do not want to do any narration. So you can only schedule recording in the middle of the night because you can not have a schedule. I have never done it, so I can not speak it properly. Since he or she is stuck up, I will do it over and over again, but on the way I thought "that sound is strange ..." and looked into the narration booth and that girl was hooked on. There is no translation that you can talk. But in reality there is sometimes a work made with such casting. I do not know what to say ... but ... There are also cases like that.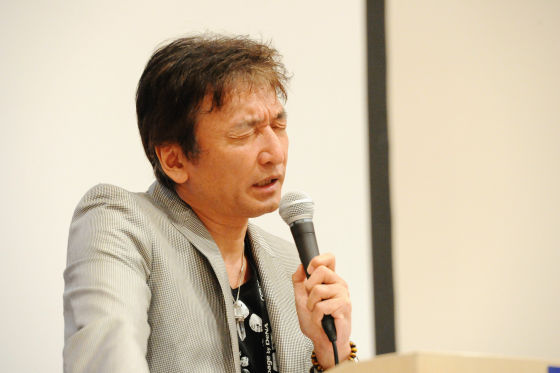 Time has gradually disappeared. All the talk about rambling is all about, what do you want to say? Perhaps it might seem that it is. Actually, the position of sound director I am doing, as mentioned earlier, is a bridge-over. Midway between the actor and the production side, tell the voice actor well what the director intends. Make the sound effected by Mr. close to the image of the director more. I think that there will be many such bridging roles. I think that such a position is very necessary for making things. Everyone, I think that there are many people involved in the game, but it is absolutely necessary to have some talent that has passed away. However, it is not commercialized if it is just that. I do not care about drawing. The painter will express his image and willingness to create with canvas and paint brush only, and will complete my image with only my own work. That is true for novelists as well. But what we do is not so, a lot of people are involved and we will make something in collaboration. On top of that, I absolutely need talent that I could not get out of. But in using it, I think people who understand it, people who make use of it in the field are extremely necessary. I felt that I started doing this work. I want to touch those people, I want to meet more and more, I want to work. I also want to think in such a way when I am involved in the work as an artist. Fortunately I was experienced by both expressing and creating people, so it is a feeling that I got such idea after having shown various scenes. So, as you look at the venue like this, I think that many young people are coming more and more and more new things are going to be made from now on, so please be sure to meet good friends, staff, friends. In that sense, I think that this kind of event is very meaningful. I will participate for the first time this time, so many people can meet today. I think that it was very good.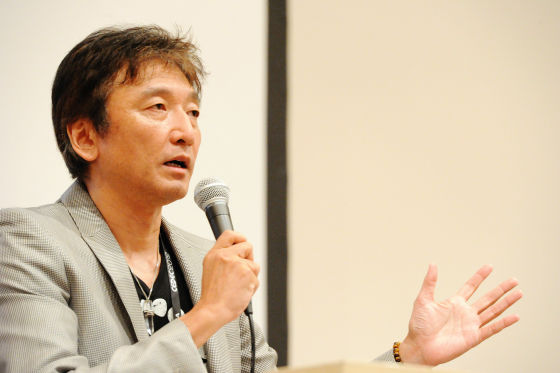 Thank you very much for listening today for a long time. Also, I would like to see you somewhere if you have an edge. Even as an actor or as a sound director, those who think "Call us," would be appreciated if you could hear from us.



Thank you very much.