First Person Perspective view movie which seems to be like this when fighting with the Marine Corps at a close distance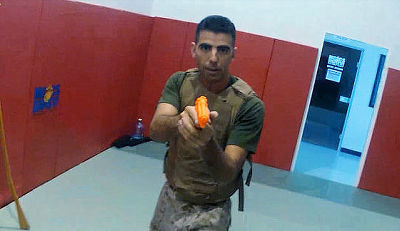 AmericaMarinesMartial arts used by "MCMAP(Marine Corps / Martial Arts · Program) "to the base, so I decided to try and experience the power by actually applying techniques.

Actually, because Marine Corps people are trained, we wear armor so as not to injure.



A small video camera on top of the forehead to shoot the video at the first person's viewpoint (own eyes)GoPro HD HERO 2"Was installed.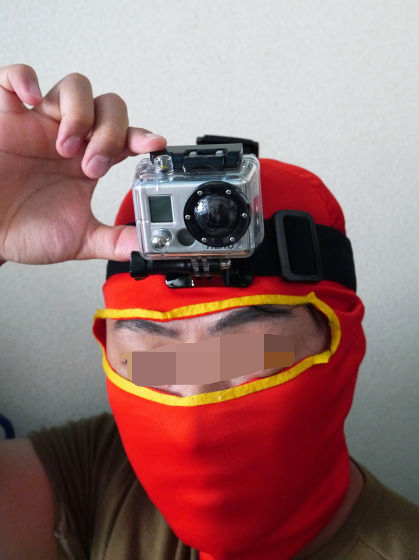 First of all, how can you take a gun from your opponent when you strike a gun against the chest from the front? I will have a real battle. In addition, all of the following movies are configured such that a man with red mask attacks with weapons, while Marines deal with MCMAP skill.

U.S. Marine Corps fighting technique "MCMAP" vs. hand gun technique - From before - YouTube


Looking from the first-person perspective, where the skill is actually put on this way.

Photographed fighting technique "MCMAP" versus hand gun technique from first person perspective - YouTube


When a gun is struck to the head from the front, it is possible to beat the opponent like the following.

US Marine Corps fighting technique "MCMAP" - how to deal with a gun stabbed in your head - YouTube


The movie that contains the appearance that the situation is reversed and is knocked down in an instant from the viewpoint of the side threatening with a gun is as follows.

Photographing US Marine Corps fighting technique "MCMAP" versus hand gun technique from first person perspective - YouTube


It is quite disadvantageous to have a gun hit from behind, but there is a technique to deal with it properly.

US Marine Corps fighting technique "MCMAP" versus hand gun technique - from the back - YouTube


A movie that puts the whole story of the camera flying by being grounded by the ground with the technique of MCMAP in the first person's perspective is like this.

Photographed US Marine Corps fighting technique "MCMAP" vs. hand gun technique from first person perspective - YouTube


Techniques for coping with the person who pierces with the knife straight ahead from the front in a simple and reasonable way can be seen in the following movies.

How Marine Corps' martial arts "MCMAP" be taken to a knife technique - YouTube


The countermeasure to the opponent who cuts at the neck aiming from the side is as follows.

I tried experiencing anti-knife technique of US Marine Corps fighting technique "MCMAP" - YouTube


There is also a technique to deal with the case where the marine striker attacks trying to rob the opponent while holding a weapon.

How to deal with when the US Marine Corps' martial arts "MCMAP" rifle is seized - YouTube


Please note that these techniques are taken with the guidance of a specialized trained Marine Corps, and there is a danger of injury if an unfamiliar person does.

· Previous article
I have taken a close look at the American Marine Corps fighting technique "MCMAP" to control guns and knives with bare hands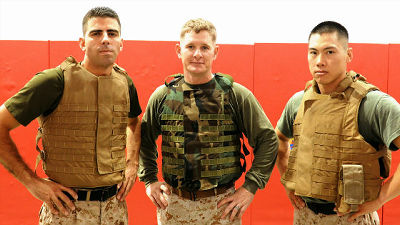 Cooperation in coverageUS Marine Corps
Thanks toUnited States Marine Corps