Apple refuses to handle handouts at Amazon on iBookStore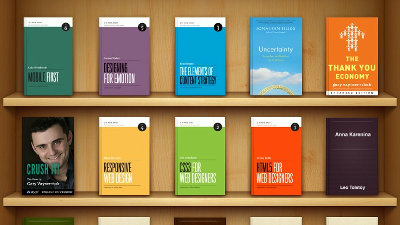 ByTrace Meek

American writer Holly Lisle has a lecture on "How To Think Sideways" for writers and freelance writers. The sixth bullet is "How to find a market that deals with your own sentences", such as how to sell books well on Amazon, for example, text can be purchased for Amazon for Kindle at Amazon However, as Apple refused to handle it, Lisle has taken over his work from the iBook Store.

Apple Made Its Decision. My Turn. | Holly Lisle: Official Author Homepage



This is what Lisle revealed on the official website.

Lisle says "The Secret TextsSeries and "Fire in the MistWritten by an American writer who has a book such as "Guinan for the writer".

Another writer told me that "Why do you write something of various genres and develop it in multiple languages ​​by your own name?" As a result of receiving a question, until 17 years he was a full-time writer I decided to teach you what kind of answer I've been supporting my family with my capability instead of luck, and in 2008 I set up 120 courses. In this course, journalists, editors, already debuted novelists and film writers, programmers gathered accountants, doctors, full-time housewives, and lectured over half a year how Lisle did the arts work.

The lecture is "How to Think Sideways", the text includes lecture fee, the 12 months version is sold for $ 455.40 (about 36,000 yen), the 6 months version is sold for $ 407.70 (about 32,000 yen) It is. In addition, for those who only want text, Kindle version is sold for $ 4.99 (about 400 yen) on Amazon.

How To Think Sideways Lesson 1: How to Break the Four Thinking Barriers to Your Writing Success (How To Think Sideways: Career Survival School for Writers): Holly Lisle: Amazon.com: Kindle Store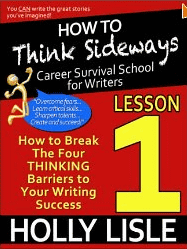 The problem is that the sixth step "How to Discover (or Create) Your Story's Market". It is a text which touched on how to find or create the market of written books and sentences.

How to Think Sideways Lesson 6: How to Discover (or Create) Your Story's Market (How To Think Sideways: Career Survival School for Writers): Holly Lisle: Amazon.com: Kindle Store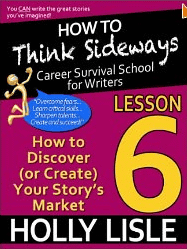 In this book, Mr. Lisle introduced introduction of convenient software that can be used at Amazon, and a method to find an alternative genre of the book I wrote. Actually Lisle says "Talyn"Or"Midnight Rain"There seems to be some techniques used when.

However, this book was declined to be handled by Apple's iBook Store. Originally I thought that because there is a link to Amazon, a competitor of the iBook Store, though I also thought that the response from Apple to the application again is "There is a problem with the contents. I can not mention AmazonIt was what it was called. This shows that you can not mention Amazon in the place where 90% of your income is supported by self-publishing people.

"Is this a professional behavior in the professional market?" Lisle was furious, withdrawing all his books in the iBookStore. However, although Lisle stopped handling books published by himself, the book that Lisle wrote and issued from the publisher is still there.

Mr. Lisle reveals his indignation, "I can no longer recommend Apple as a distributor to the writers." Originally, it is a thing that Mr. Lisle could not accept for the fact that it disapproves of the link to Amazon even though it is a competitive site, but leaves the means to get the text for those who can not give lectures but want to read the text From the idea that I want to delete, I deleted the link as a compromise plan. However, in addition to that, Lisle's argument is that it is no longer censorship that it can not be accepted to trim even the actual lecture content.

Now, an agent that meets the standards that Lisle can recommend for self-publishers is with AmazonBarnes & Noble.comTwo.XinXii.comAlthough it is not possible to comment because there is no sales record, "Payon Demand", which is interesting system that payment will be done when exceeding the sales threshold, it is to try it.