In conjunction with iPhone / Android, 8 × 8 LEDs glowing incoming · mail · Twitter etc. glowing notice, LED light that you can easily add operation rules by yourself "L8 SmartLight"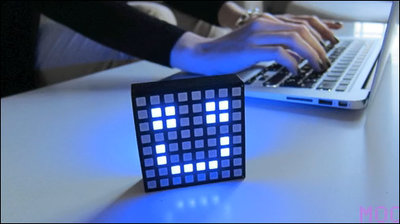 If you are listening to music or watching TV, you do not notice the arrival of phone calls or e-mails, and there is a possibility that the response to urgent projects has been delayed. "In other words, it has become stuck to mobile phones and PCs for a long time, I can not move and what happened ... ..." It seems that "L8 Smartlight". It tells us that incoming calls and e-mails are lit by lighting the LED lights in various patterns. We can also notify you of Twitter and Facebook updates, weather and temperature can be displayed, and there is a possibility that it can be used as navigation when driving.

L8 The Soundless Speaker
http://www.l8smartlight.com/

Can communicate with iPhone / Android applications via Bluetooth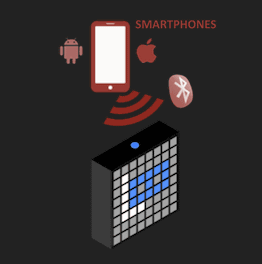 It will be possible to communicate with various kinds of information on the net and social type services and notify according to the operation rule decided by oneself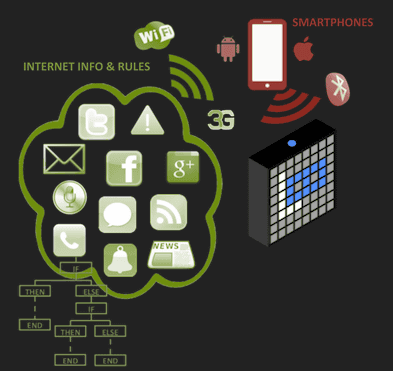 As for the operation rule, an application for iPhone / Android is prepared, just like a screen like the following, "If it is, if it shines like this".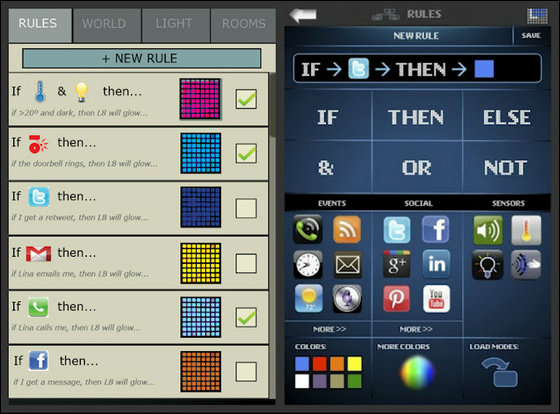 Furthermore, various sensors are built in the main body itself, and it is possible to customize the mechanism of notice like never before by combining them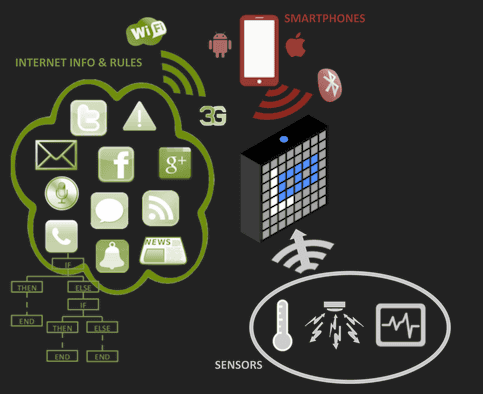 The movies that introduced the main functions are as follows.



The size is about 2.4 inches (6.1 cm) × 2.4 inches (6.1 cm) × 1 inch (2.5 cm), which is as small as a small alarm clock.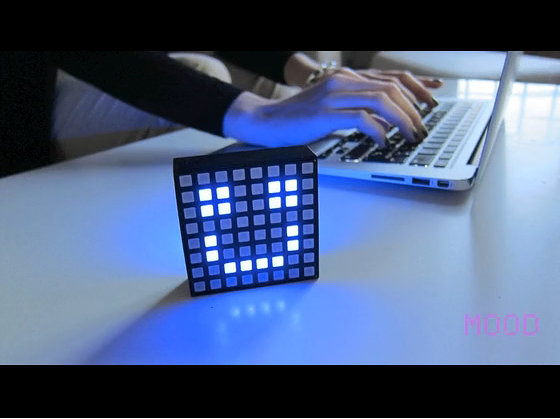 The front consists of 64 LED lights of 8 × 8.



One LED light is brighter than the front on the back.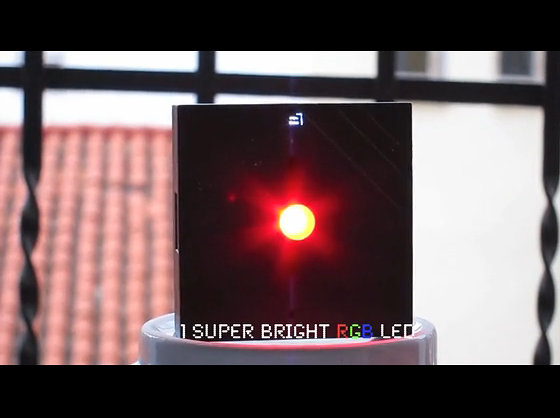 It is equipped with a rechargeable lithium battery from the USB port, and it can be used continuously for 9 hours.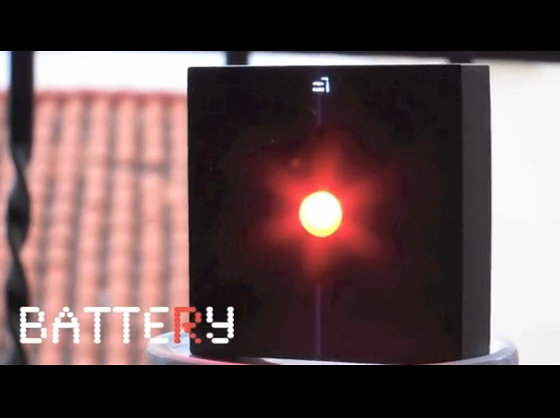 It is possible to connect to a PC or a smartphone with a USB cable, and furthermoreBluetoothBecause communication is also possible, you can also use wirelessly, ease of use is good.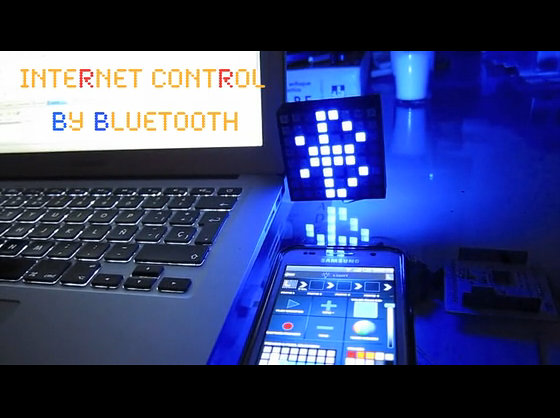 It is possible to sense the movement of things etc. by the installed sensors ......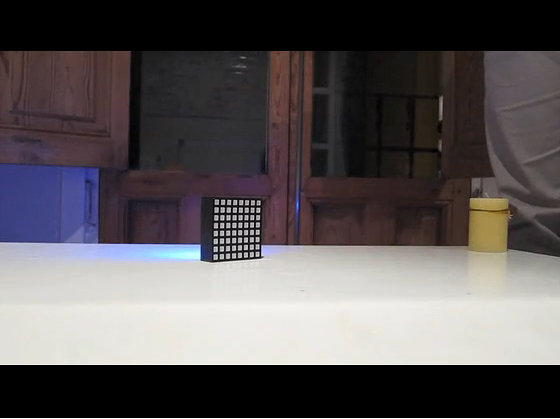 When the hand crosses the front, the LED light glows lit quickly.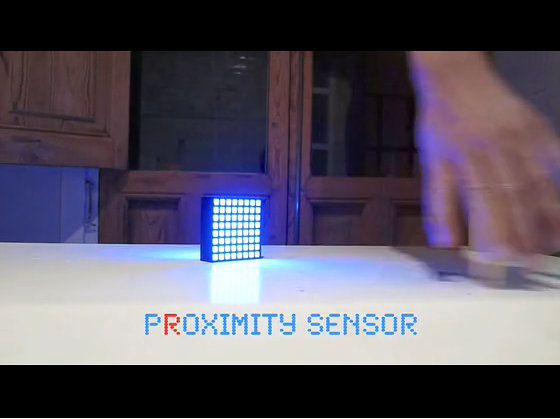 There is also a sensor that senses the temperature, so when the lighter is brought close to it, the LED light turns on, it also becomes a small thermometer.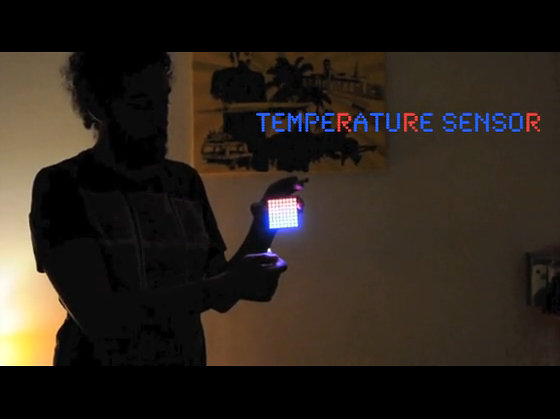 It is also possible to detect brightness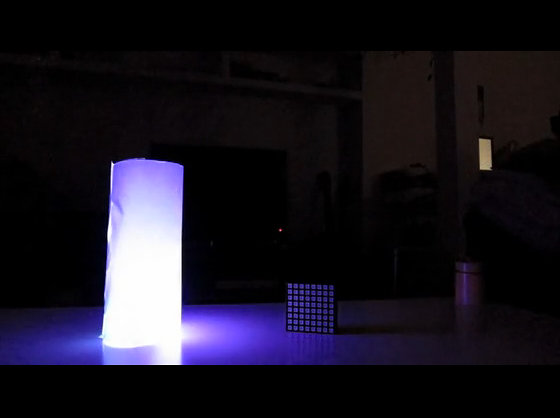 When the room becomes dark, LED light that reacts quickly.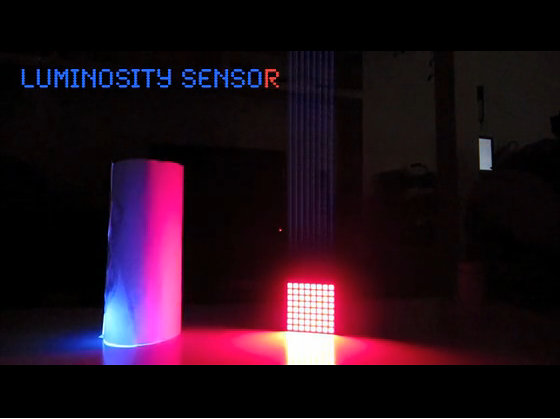 It is also possible to display the state of the weather.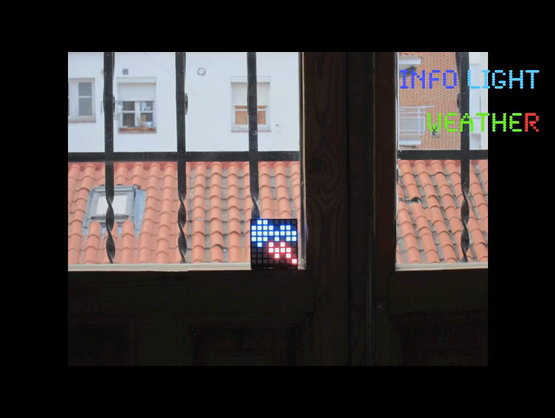 In addition to Twitter and Facebook, you can also make it clear at a glance if there is an update such as new arrival information.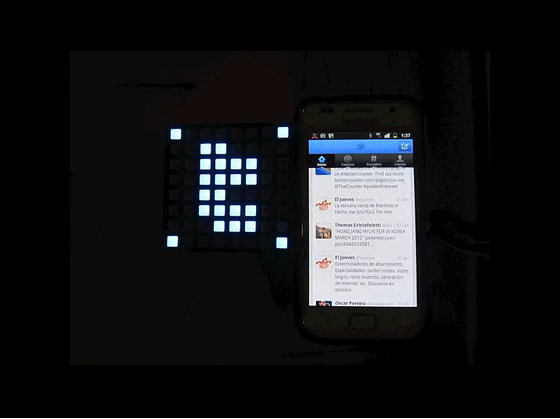 Also, when there is an incoming call, it is like this.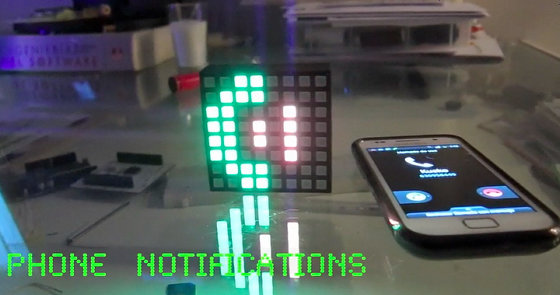 You can also manage multiple L8 Smartlight at the same time.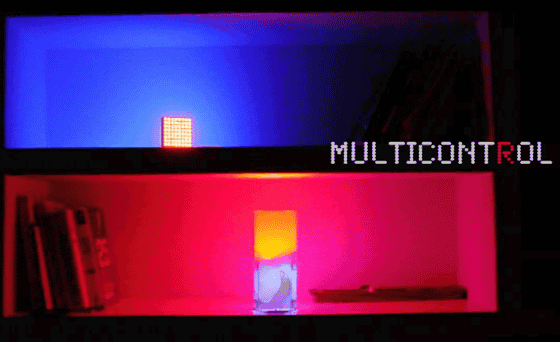 Because it is compact and wirelessly portable, it seems there is a possibility that depending on how it is used it can be set in a motorcycle and navigated like this.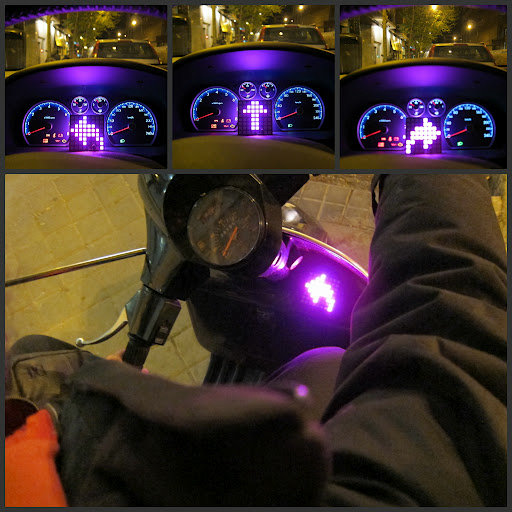 You can arrange the lighting pattern and colors of the LED light yourself, and share the icon you created with others. In addition, the SDK necessary for programming is also released, and it is possible to implement various functions depending on the idea. alreadyIt is possible to create a sample application from a web browser on this pageIt is becoming.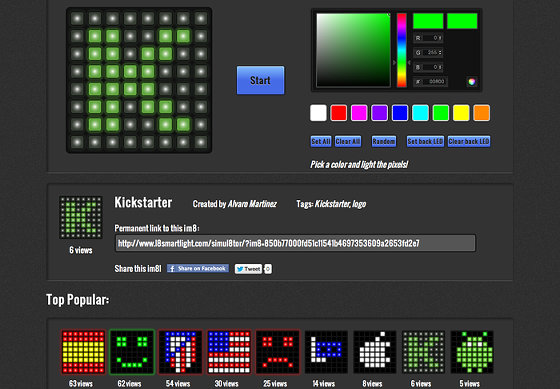 Note that L8 Smartlight is currentlyKickstarterWe are seeking investment, and the deadline will be delivered around November 2012 if we issue a total of $ 84 (about 6630 yen) for $ 69 a day + $ 15 shipping fee to Japan until August 3 of local time is.