I tried buying "cool bodum double wall insulated mug" that looks cool with double glass keeping effect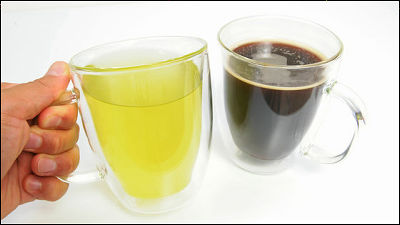 Glass mug made of blown glass handmade by craftsmen "Bodum BISTRO Double Wall Insulated Mug 0.48 L 2 pieces bodum BISTRO Double Wall Insulated Mug 0.48 L 2 pieces(6825 yen including tax) "seems to be good for use in the office in the summer, so I decided to try out how much insulation performance you actually purchased.

The package looks something like this.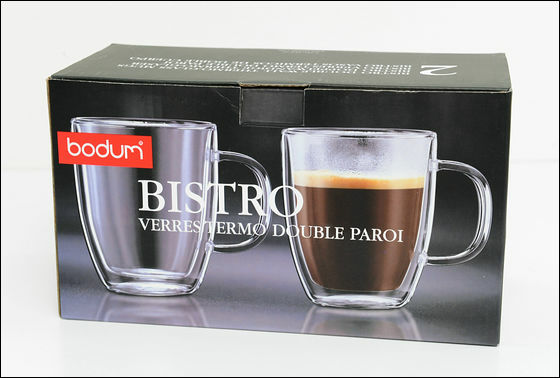 There are two cups wrapped around a cushioning material.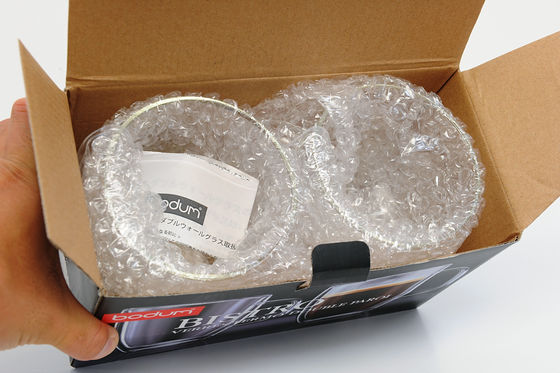 Contents is like this.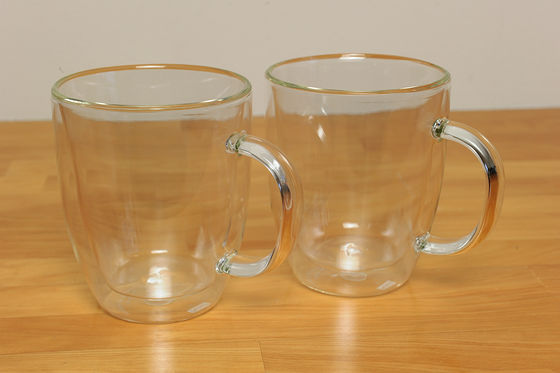 It is about this size to have with an adult male hand.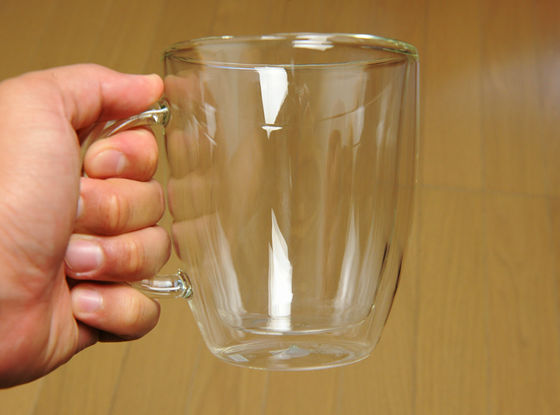 The measured weight is about 277 grams.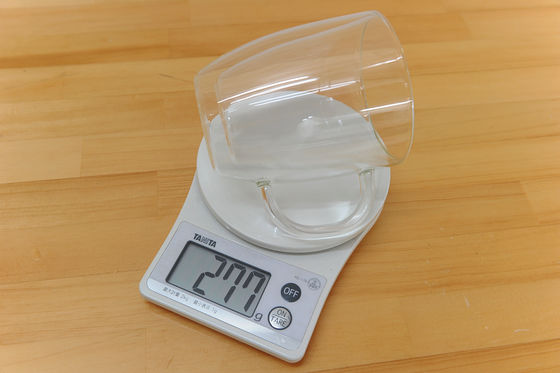 The bottom is as follows.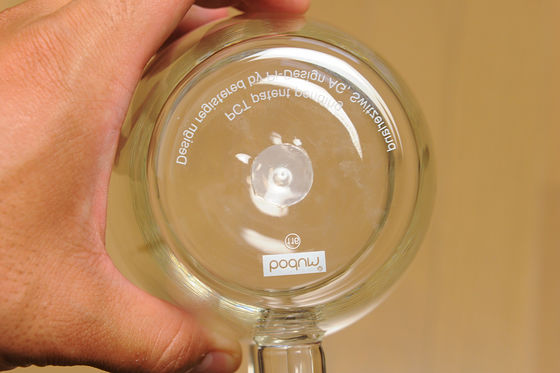 Since the glass is doubled, there is a hole for air release and it is plugged with a cap of silicon so as not to break by the expansion of the inside air due to a rapid temperature change.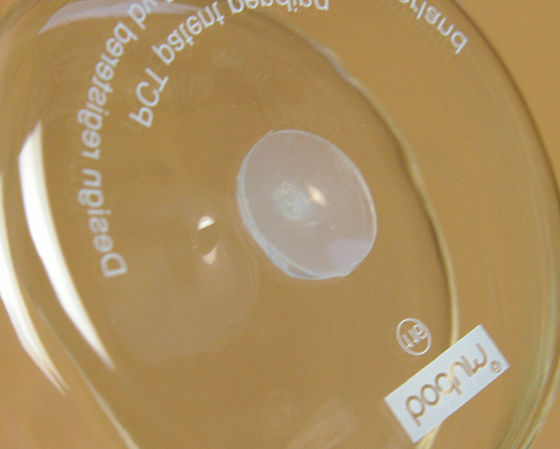 The portion hitting the mouth is relatively thick, the corners are rounded and a soft feeling.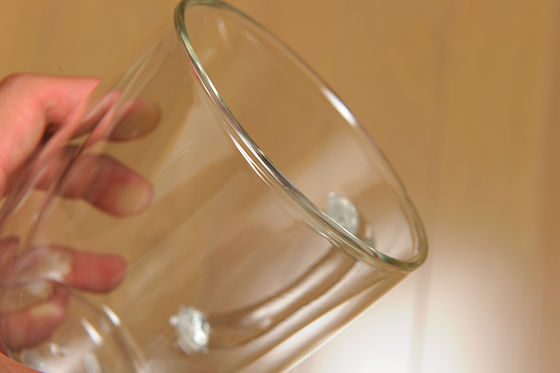 You can see well that the glass is doubled when you look up.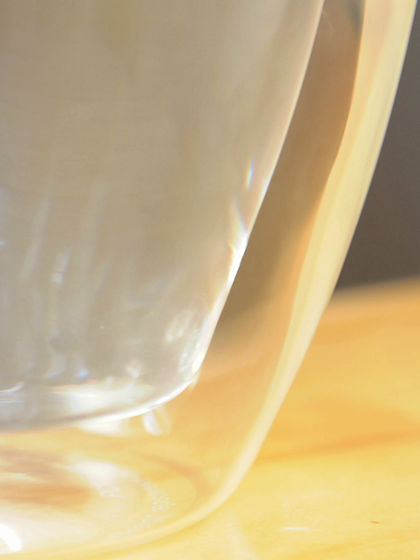 I tried putting coffee as follows.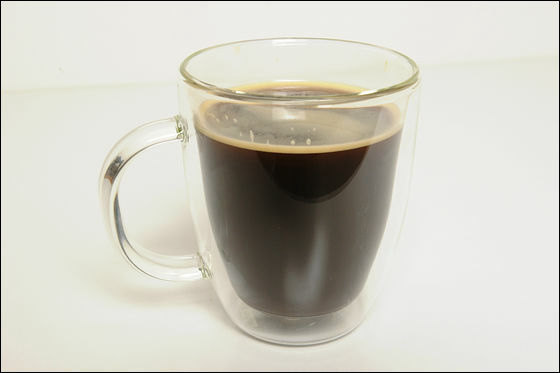 It is green tea and it is like this.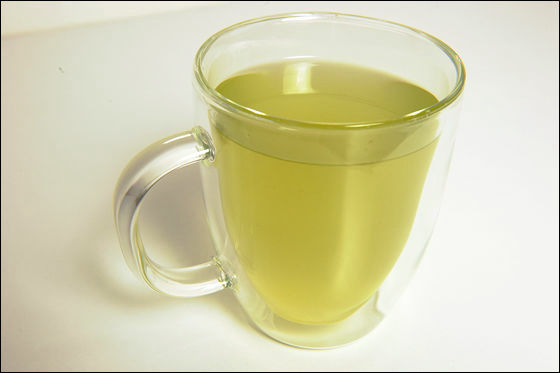 So, I decided to compare with the metal mug cup (right picture) I have been loving for more than 10 years, in fact how much cooling performance is actually.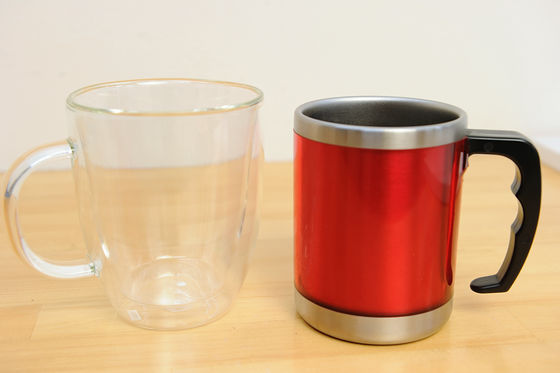 Prepare cold water for use in the summer.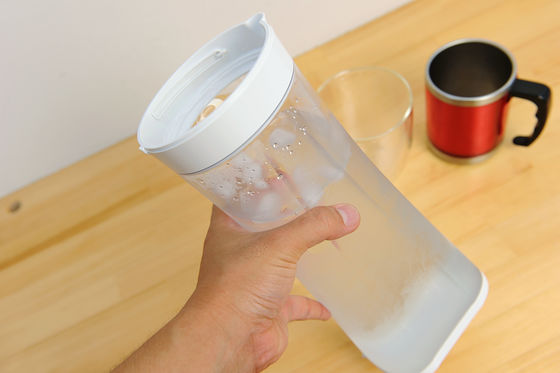 The water temperature is 11.6 degrees.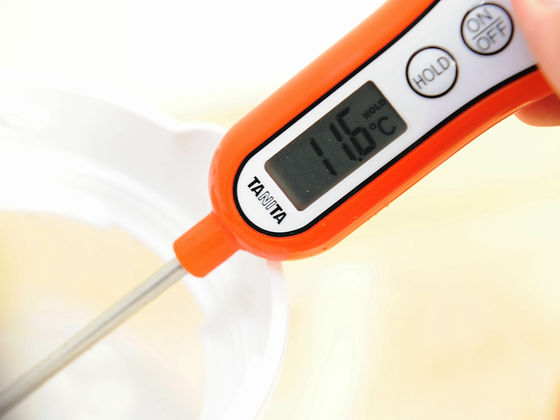 Pour into two cups and wait for a while.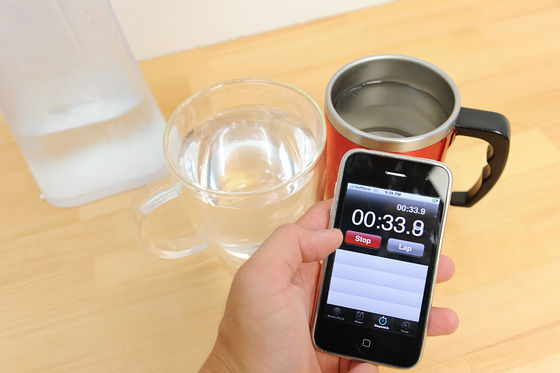 When about 10 minutes have elapsed in an environment at room temperature of about 25 degrees, measure the water temperature of each.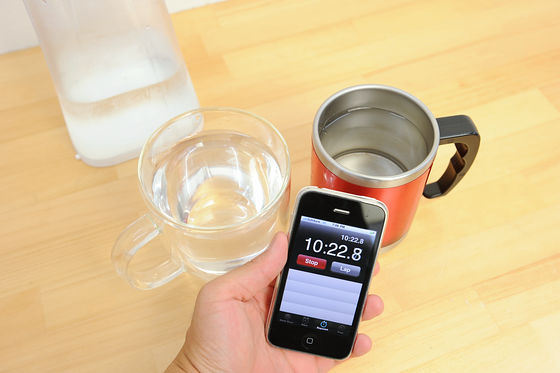 "Bodum BISTRO double wall insulated mug" is 12.2 degrees, the rise in water temperature is only 0.6 degrees.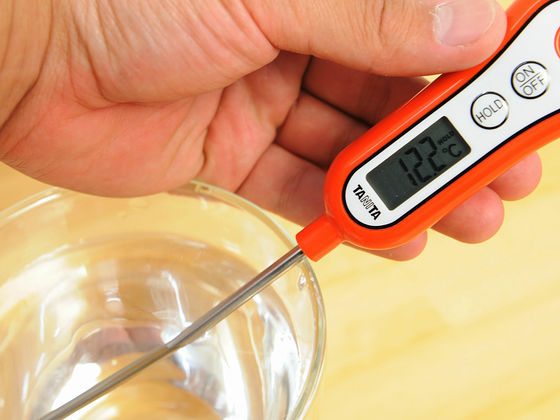 The metal mug has a water temperature of 12.3 degrees and the temperature rise is 0.7 degrees.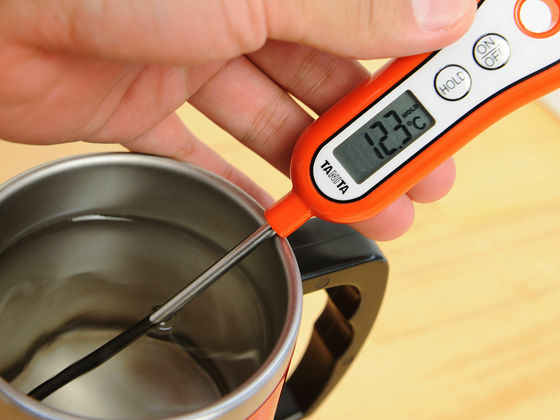 In the experiment of this time, it was confirmed that the temperature keeping effect was less than 1 degree even after the lapse of 10 minutes, even if the glass mug had a cold insulation effect comparable to that of the metal one, it was found that it was sufficiently practical level It was. So if you want to taste Keene and cold drinks in the summer, please consider purchasing.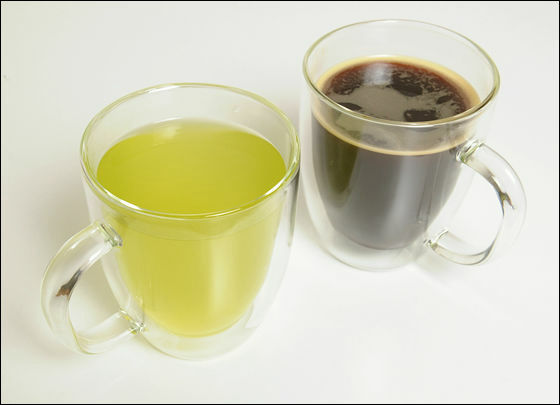 Amazon.co.jp: (Bodum) bodum bistro double wall jumbo mug / 2 piece set / pair 10606-10 450 ml clear [Parallel import goods]: clothing & fashion accessories