Appendix "Yubi piano" which gained popularity in the magazine "First grade primary school" appeared as "Oitona version" as "Yubi de Piano" and returned home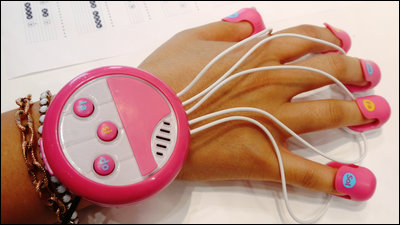 Even though I thought about enjoying the piano, it is troublesome that space is necessary to put it in the room. Cube Co., Ltd. has released "Yubi de Piano"(2940 yen including tax), you can enjoy playing the piano easily with just one hand or fingers. Also, it was not only the sound of the piano, but also it was able to play with handbell sounds and cries like a cat, and it was possible to play various sounds, so I actually saw it.

Cube-Works_Works

Won the Excellence Award in the Innovative Toy category of the Japan Toy Grand Prize 2012.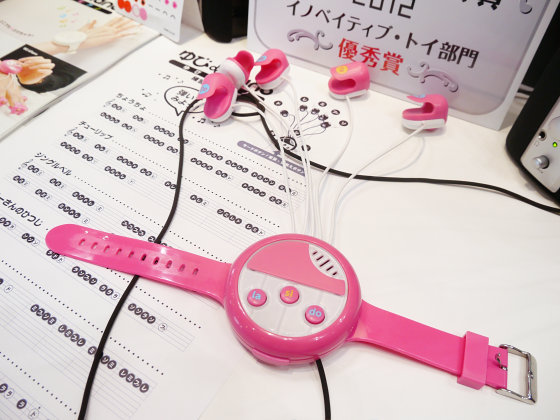 "Yubi de Piano"This "Yubi piano" which gained popularity in the appendix of the magazine "First grade primary school" (Shogakukan published)It seems to be arranged.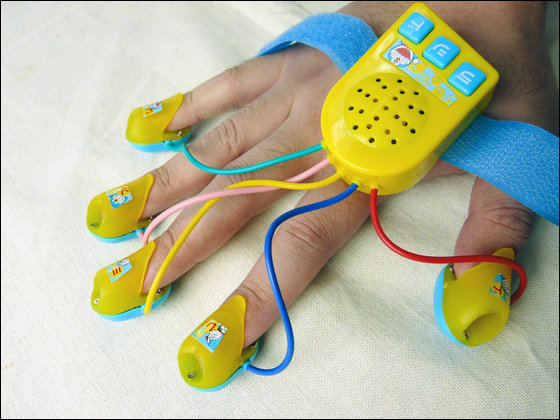 GIGAZINE editorial department previously used "Yubi piano" beforeHowever, because it is made for children, I felt strong in the arms of adults. This time I arrange for adult size so that I can play even adults.

"Yubi de Piano" is a very simple making with the body wrapped around the arm like the "Yubi piano" and the five parts to be worn on the fingers extending from it.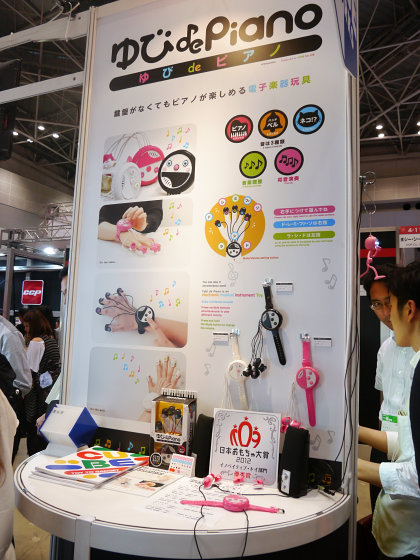 It is supposed to be worn on the right hand, and it is designed to attach "Do" to the thumb, "Le" to the index finger, "Mi" to the middle finger, "Fa" to the ring finger, and "So" to the little finger .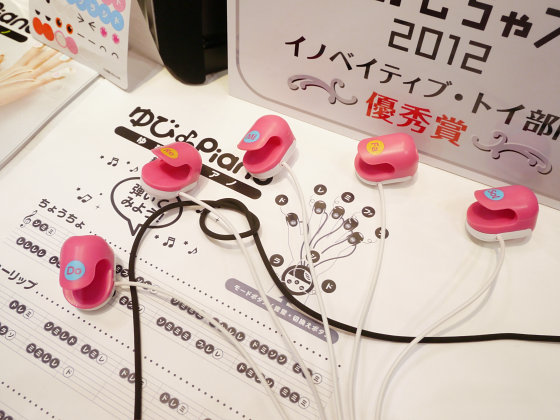 "La" "Shi" "Do" is in the main body part, and it plays with pushing here with the left hand.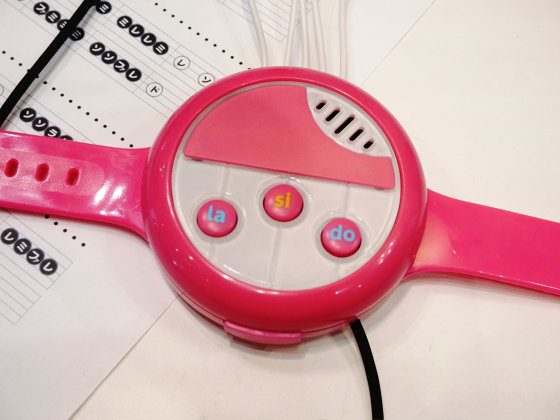 Because of this mechanism, it is possible to enjoy the piano anywhere without a keyboard.



You can play a chord by simultaneously pressing multiple scale buttons.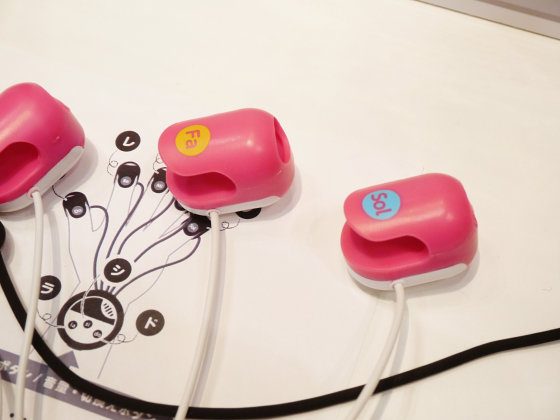 Actually wearing it is like this.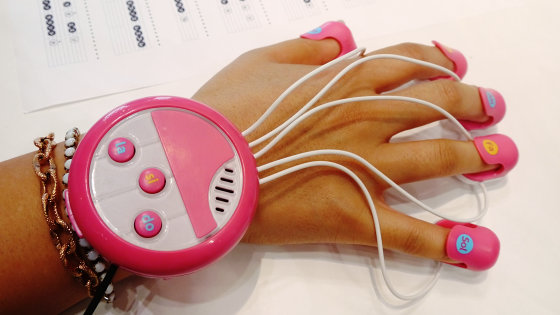 You can enjoy it even on the go, if the piano sound is unsatisfactory, the image movie that shot the state of playing with Nyaña with a cry like a cat is here.

Yubi de Piano image - YouTube


In addition, three colors of black, white, pink are prepared.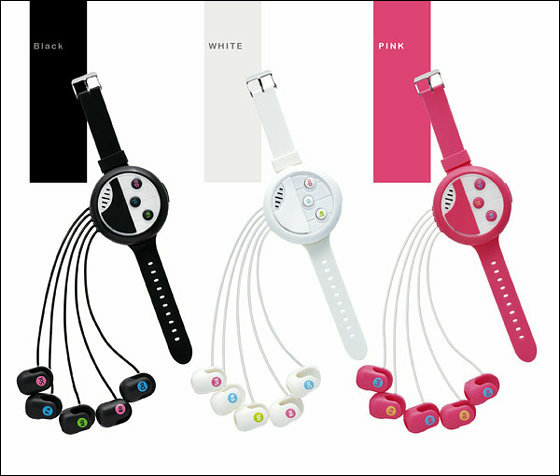 If you bring it with lots of people, you can open a concert even in a small room.