Au Summer New Model "URBANO PROGRESSO" Quick Review Photo Review, Waterproof Dust Proof, One Seg, Osaifu-Keitai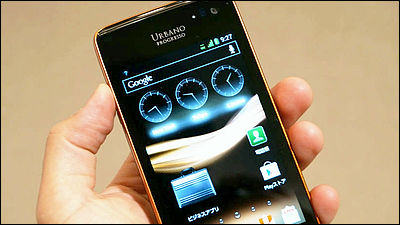 At the announcement venue of au KYOCERA "URBANO PROGRESSOSince it was announced, I took a picture with haste. "Smartphone for adults with functions and beauties", it is quite a model of this machine. It will be on sale after late May 2012.

URBANO PROGRESSO | Smartphone | au
http://www.au.kddi.com/seihin/ichiran/smartphone/urbano_progresso/index.html

Adopted a metal-like frame that creates a sense of quality, the world's first "smart sonic receiver" that is easy to hear even in crowds, a beautiful organic EL "Luminous display" (about 4 inches) with high contrast, WiMAX · One Seg · Osaifu- "Power-saving navigation" to reduce power consumption, waterproof and dust-proof. The size is 64 (W) x 125 (H) x 10.8 (D) (mm), and the CPU is equipped with Android 4.0 at 1.4 GHz, the maximum of 8 tethering, the weight is about 139 grams.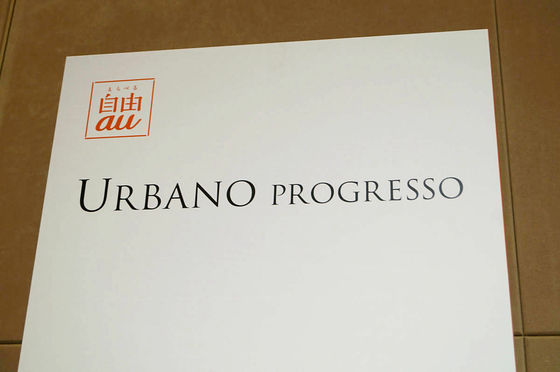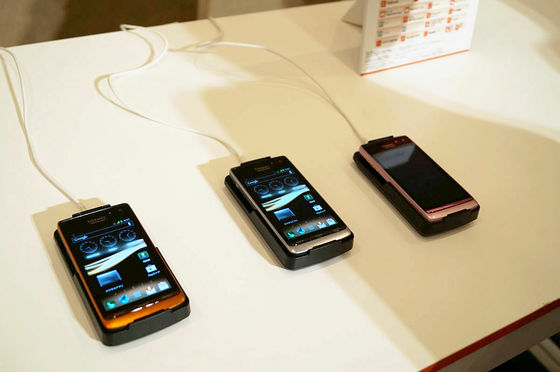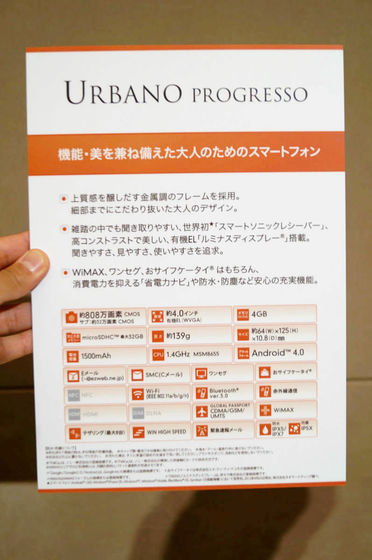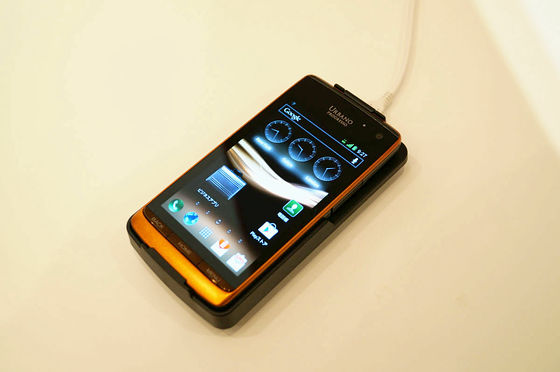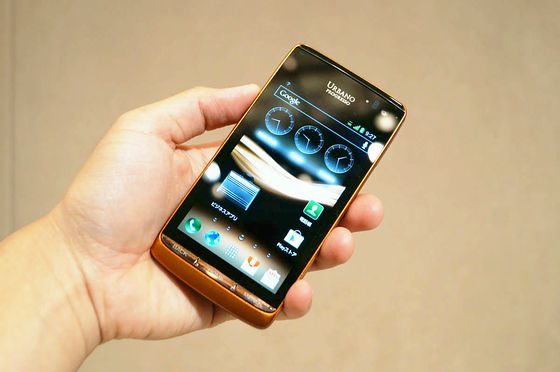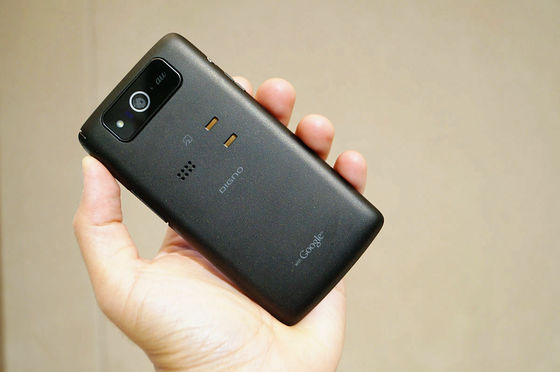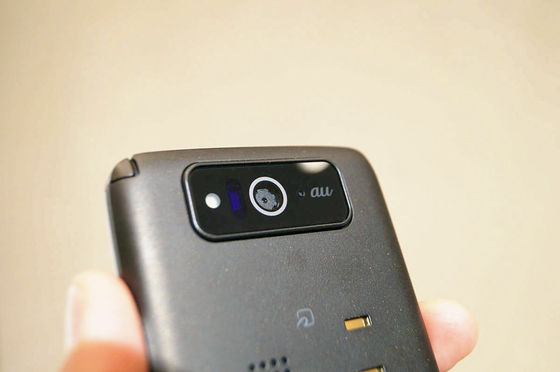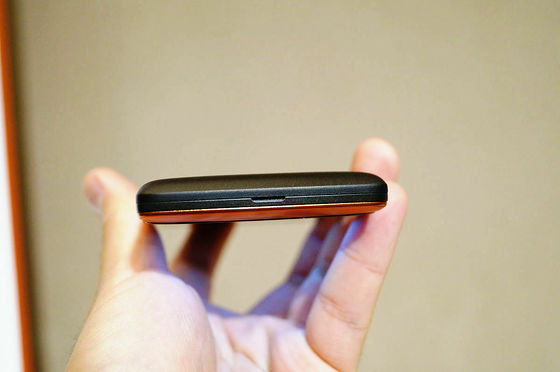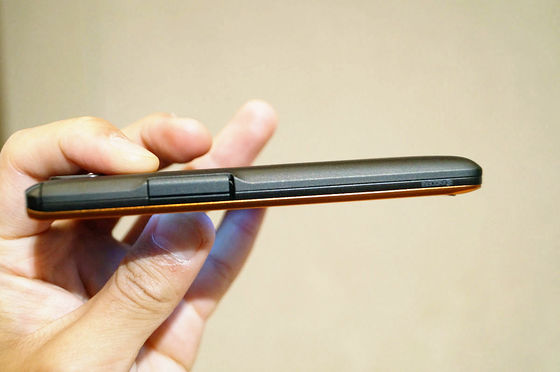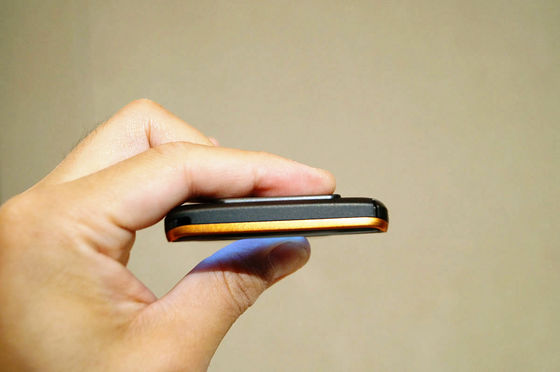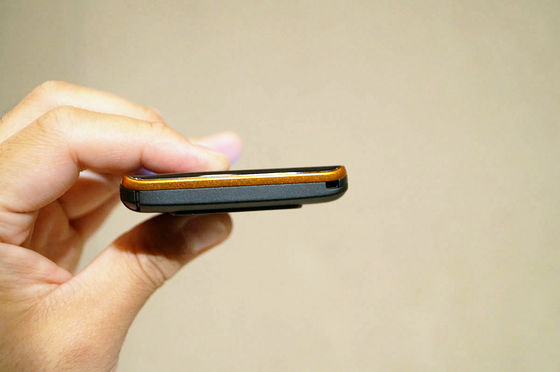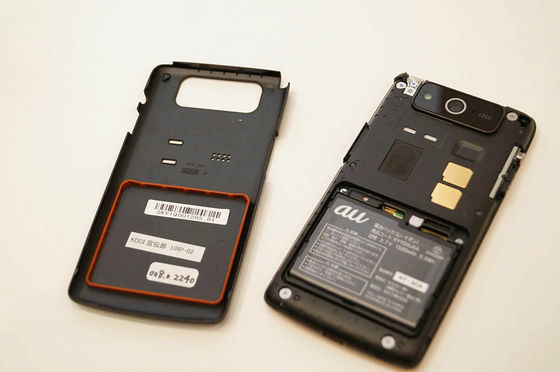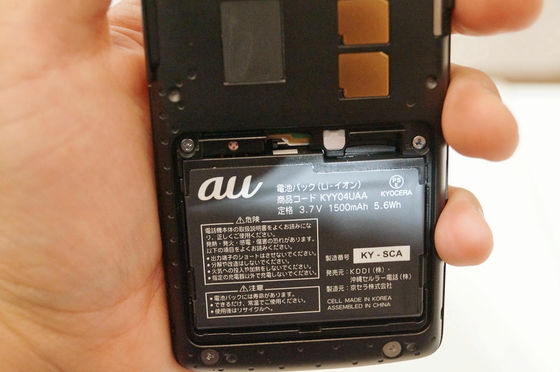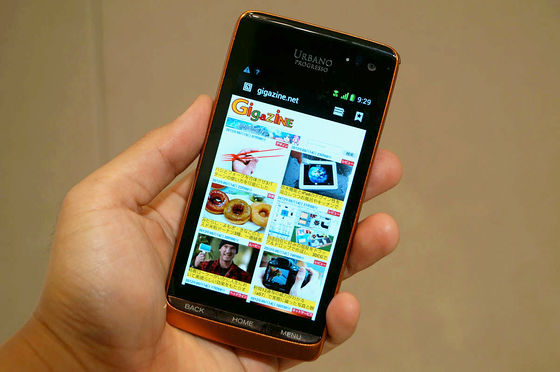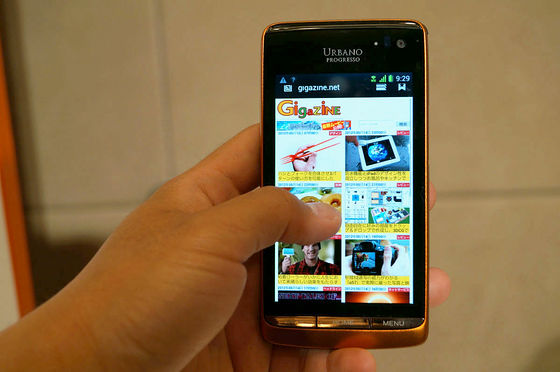 · Next article
The world's first smartphone "URBANO PROGRESSO" commentary on which the display vibrates to convey sound Commentary Movie - GIGAZINE