I went to "Kakiraki Watanabe" with all you can eat baked oysters for 120 minutes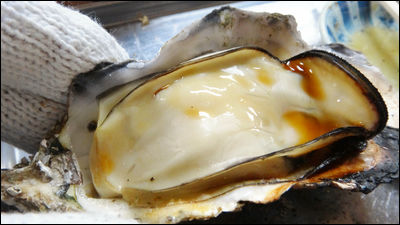 I went to eat because there is a shop called "Kakiyaki Watanabe" with all you can eat, with fresh oysters at the sea in front of the store. You can eat oyster baked for 120 minutes as its name suggests, oyster rice and oyster miso soup is also attached and 2800 yen per person (advance reservation is required), "You can not eat so much with just the baked oysters all the time I thought that I will get bored on the way. "However, the oyster paradise deepened beyond expectations was waiting.

Grilled chicken watanabe
http://kakiyakiwatanabe.com/

Location"Kagawa prefecture Sanuki shi commemorative 5382-47"is.

View Larger Map

Nearest station is Shi degree station. When you see this station, "Kakiraki Watanabe" is very near.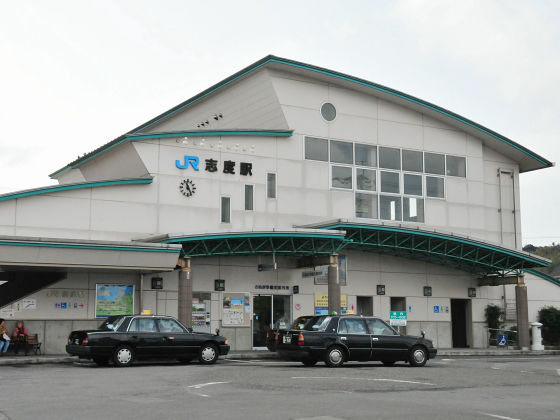 I found a parking lot. There is a private parking lot near the shop somewhere "Kakiraki Watanabe".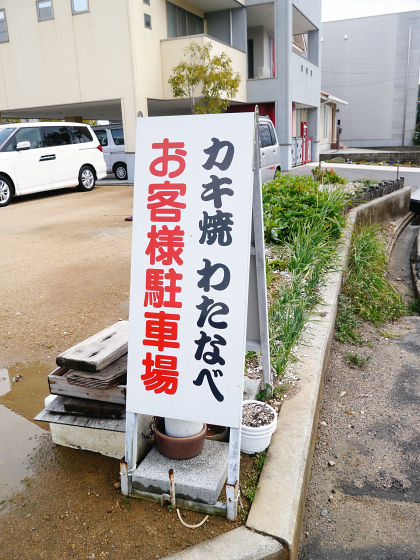 Near the parking lot, I found a signboard showing the way to the store.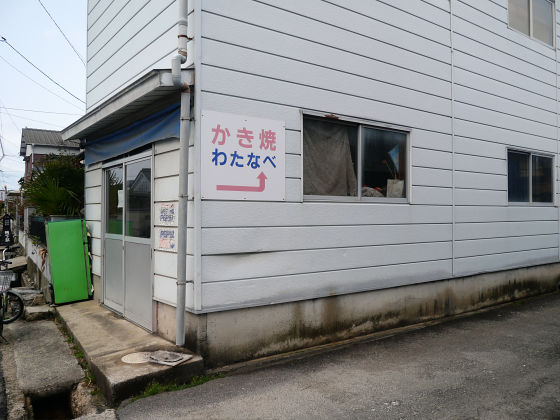 Still a sign.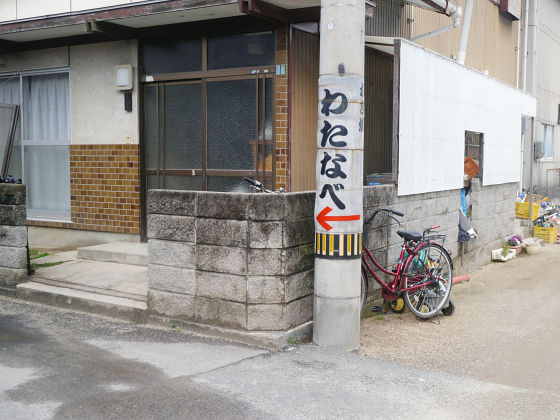 Next is here.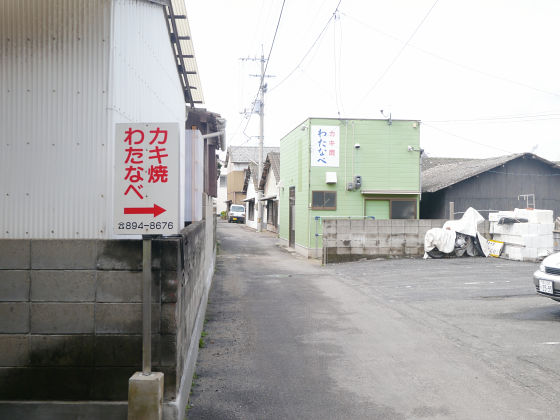 Although it is in a deep place of the consolidated private house, it is hard to find a little, but thanks to the number of signboards being installed, you can reach the shop without hesitation. Also, when you come near the shop, a smell of fragrant baked oysters drifts, it will also become a landmark.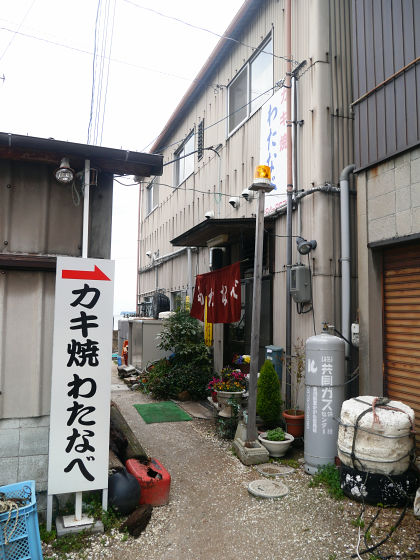 I tried turning to the back side of the store. The sea is spreading in front of you.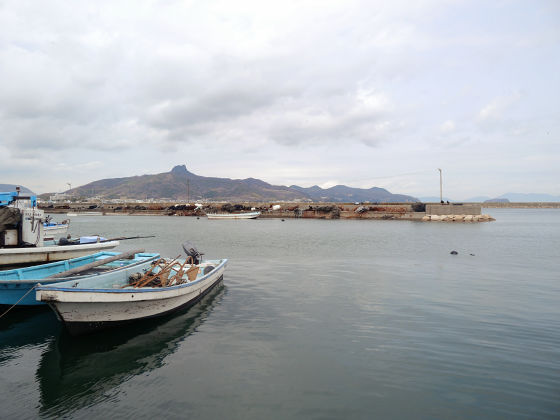 There were many oysters in Tal in front of the shop. Water is also circulated, it seems to be very fresh.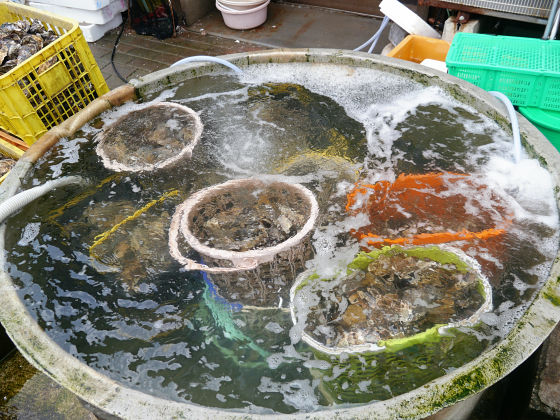 Well, I will go into the store.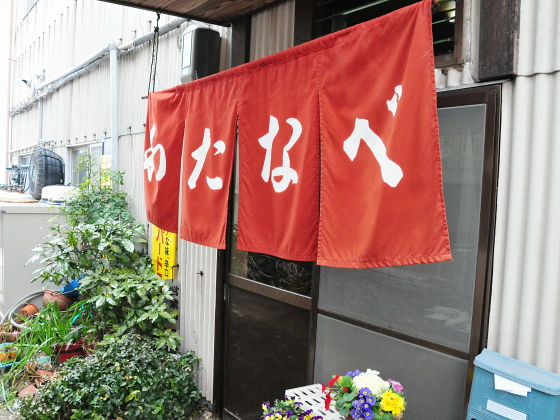 It is in the shop. There are three large tables, and a large iron plate is laid in the center of the table. Put the oyster here, bake and cook.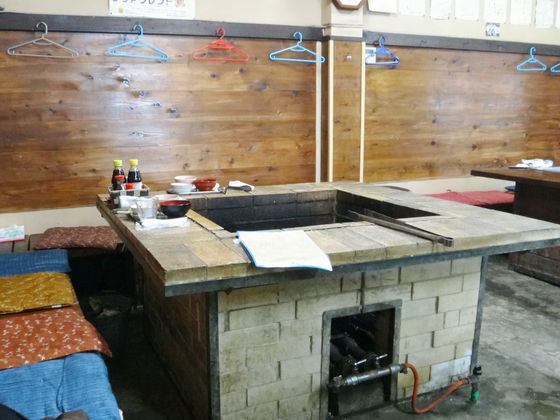 As soon as you tell the name when you made a reservation by phone, as soon as you are guided to the seat, a large amount of oyster will be thrown into the iron plate with excitement. It is not such a level as burning, but it gets thrown in like a civil engineering work as if it were something. According to the explanation of the store clerk, it is about ten minutes to burn.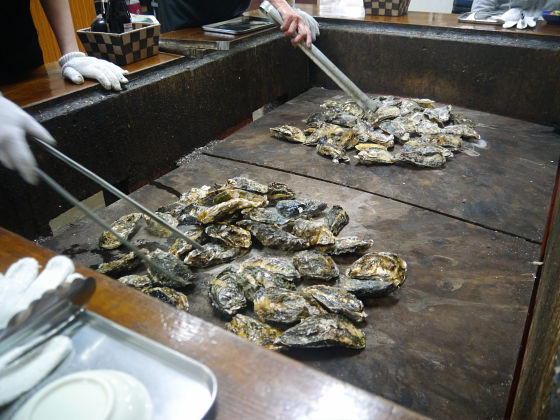 Oysters spreading in front of you.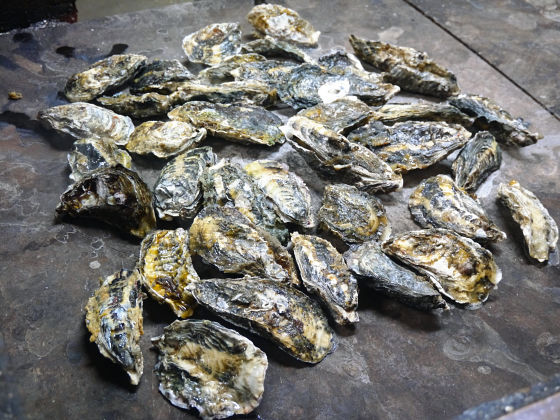 It is a knife or chopsticks to use when eating.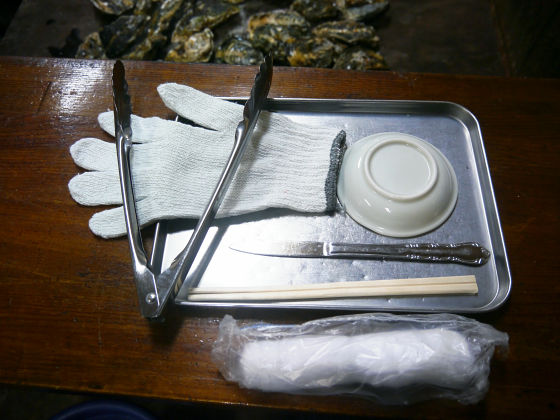 Seasoning is soy sauce, Yuzu Ponzu, Nanami, Ponzu is on the desk.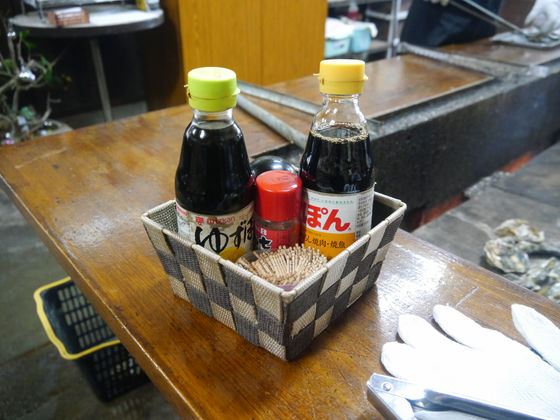 It is a menu. Not limited to oysters, scallops, scallops, car shrimps, abalone etc can also be ordered.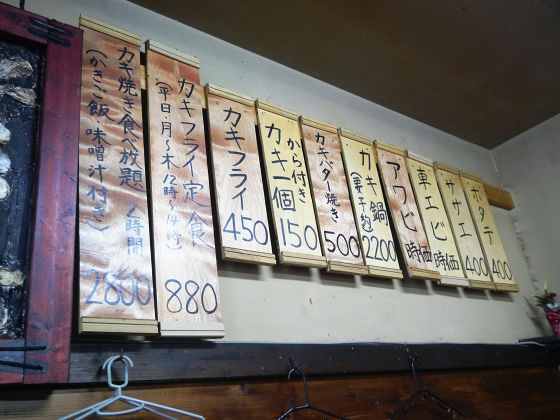 There are also menus other than seafood. A menu that seems to make you want sake.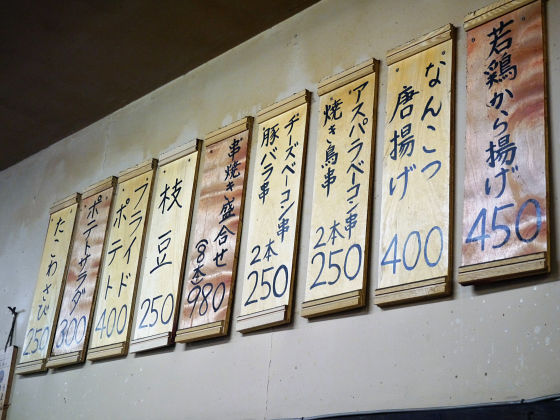 Object made of oyster shell. It is a terrific stereoscopic effect when viewed from the bottom.



While I was doing that, the shells opened up.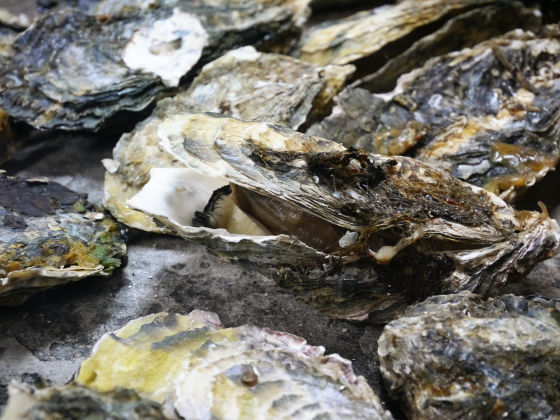 Before eating, the clerk will explain how to distinguish oysters that can be eaten. According to the explanation, "the scapula turns white" is the judgment criterion. In this state it is possible to take a scallop from the shell, it seems that this is just a good sign of eating.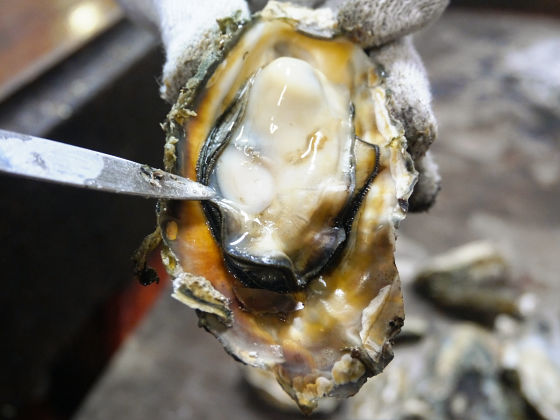 When eating, take a scallop from the shell with a knife. However, even if you do not use a knife, oysters who ate at the time of eating were able to take the scallops sufficiently with chopsticks.



I will get one at once. It is rich but mellow, and there is no odor of seafood and it is very easy to eat. The ocean tide is often stained and can be eaten as it is without seasoning. If you cook Super Oysters etc. your body may shrink and you may not know the oyster texture well, but this oyster will not have such a thing, you can taste a soft texture with elasticity.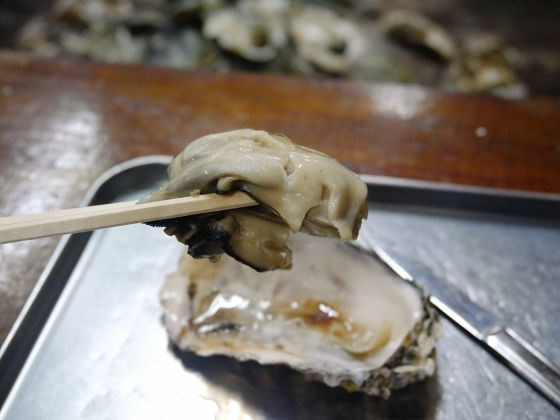 I got burned steadily. Even if there is so much, it will be gone soonly. Because everyone will silently eat oysters.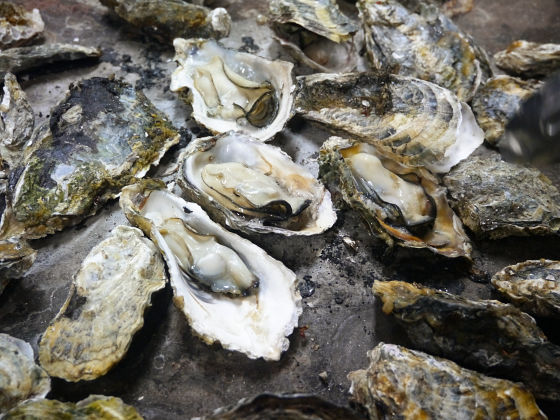 By the way, various kinds of seasonings are put in the store besides ponzu etc.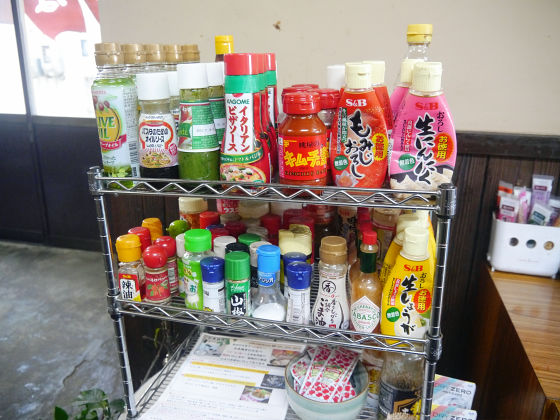 Here is lemon, radish, red onions.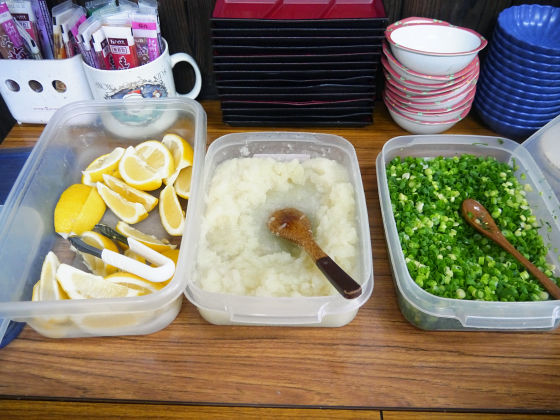 There is also a recommended topping list that combines the seasonings placed and can be used as a reference.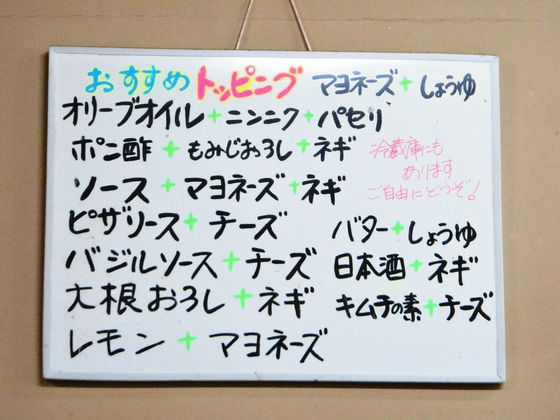 I tried it immediately. It is a combination of olives, garlic and parsley. Because the flavor of the garlic is strong, I recommend you do it a little.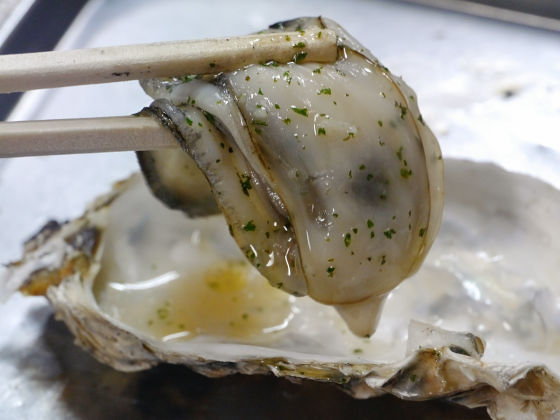 I tried mixing ponzu, momiji, grated leek. Recommended for people who like Japanese style pretty well.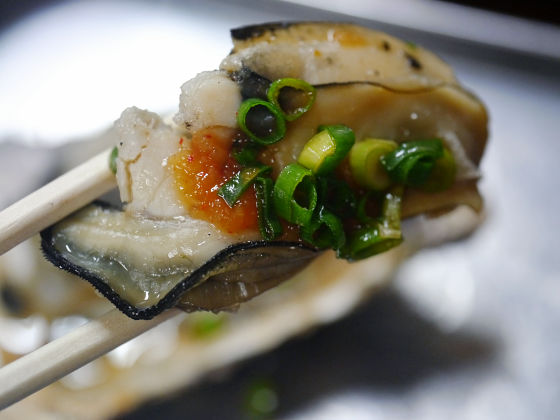 Next, I will attack with sauce, mayonnaise, leek. Mayonnaise taste slightly floats, Maybe it fits people who like mayonnaise.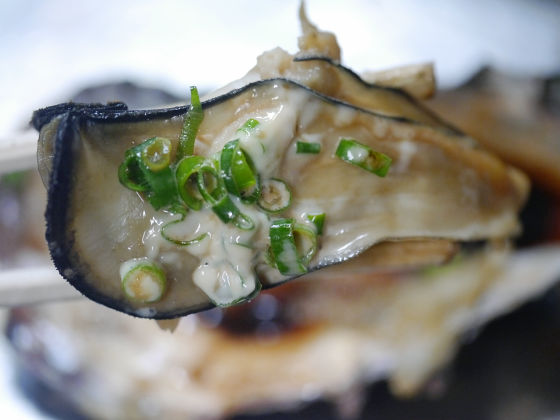 Lemon and mayonnaise. The sourness of lemon and the mellowness of mayonnaise matched well.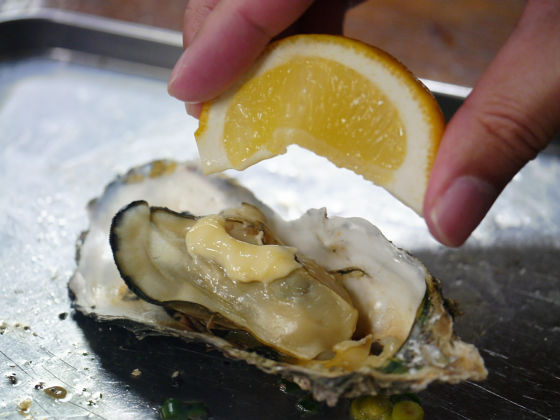 Inside, this oyster too. It is about the same size as the iPhone, and it has a presence that overwhelms the viewer.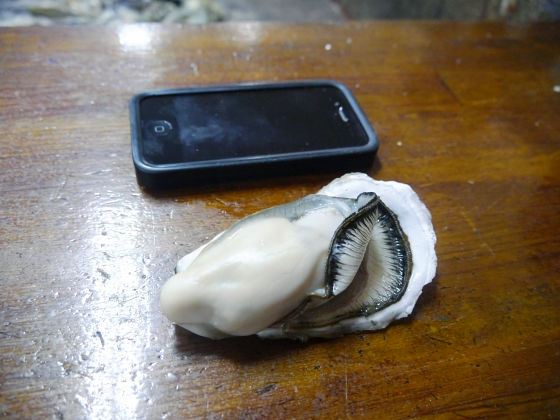 Prairie. It was such an eating response that nature and smiles leaked when it talked.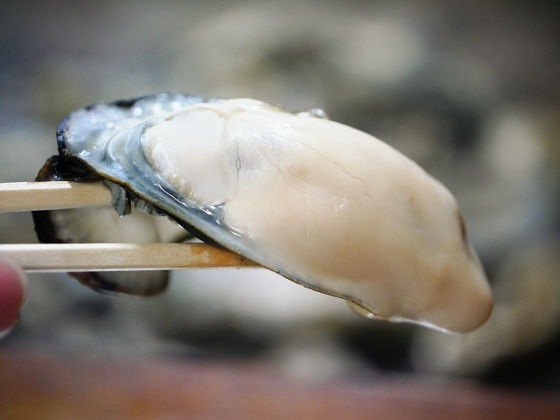 By the way, although you eat a large amount of shells as you eat, the shells will be placed in the bucket that is placed beneath the seat or underneath.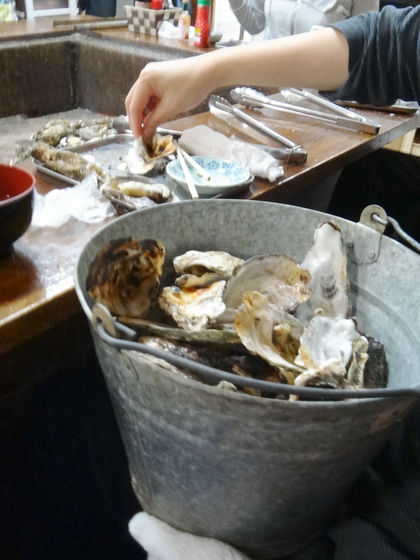 I can go on steadily only with grilled oysters, but I tried asking for oyster rice and persimmon miso soup because it is a big deal. By the way, it is possible to replace only once.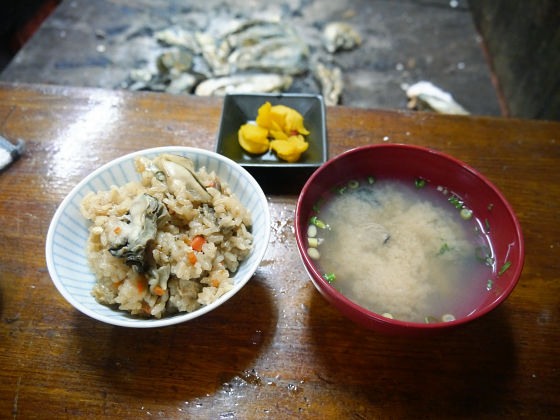 The taste of seasoning such as soy sauce is staining firmly. Also, the oysters are clogged anyhow, and it is dense to have oysters in your mouth no matter where you eat. It is a level that says that a small oyster leaves a little bit of apology on the upper side and that it can rather be a shop alone.



Miso soup, plenty of oysters are introduced as much as this. I was wondering beforehand though, "Why are you having dinner and miseru you are not out of the ordinary?" You thought before, but because the amount of oyster is too much, this is just right.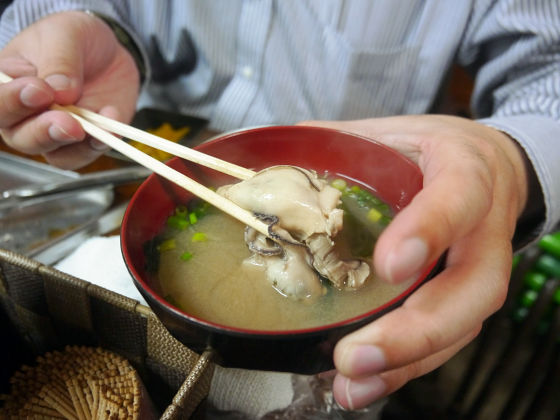 Next challenge cheese. Pizza sauce, cheese combination. There is a shallow one (lid) and a deep one (fun) in the shell, but if you bake the cheese, use the shell of the deep bottom (fune). It is to prevent melted cheese from spilling. When baking with cheese, it seems to be good to put it in the center of a strong iron plate.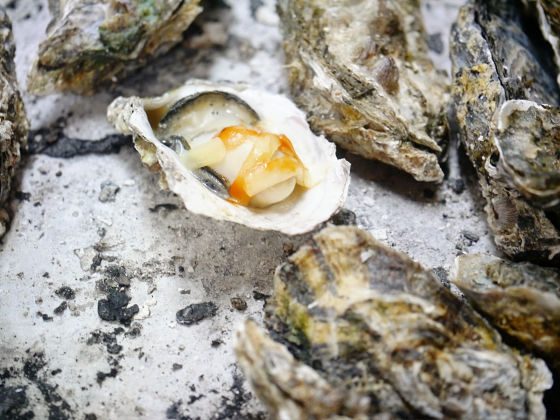 I could do it. Cheese intertwines with oyster body. It is a pity that the taste of pizza sauce is strong for a while, and the umami of oyster is sacrificed.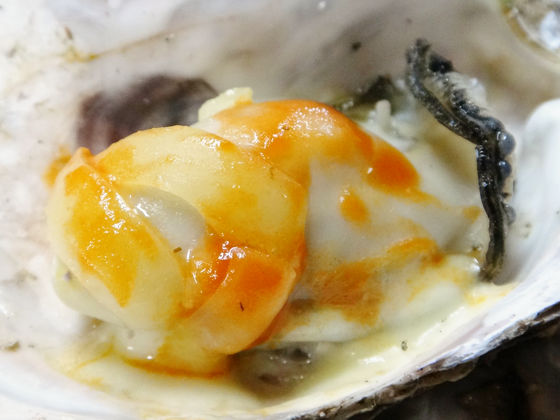 A combination of basil sauce and cheese. The melted basil sauce of cheese is thick, but it often entangles while leaving oyster umami.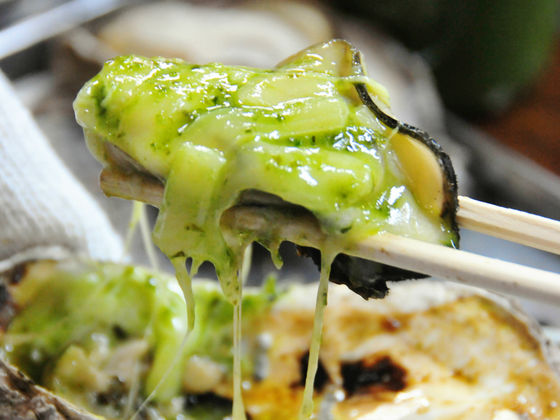 It is raw, cheese of kimchi. The spicyness of kimchi is suppressed as good as cheese.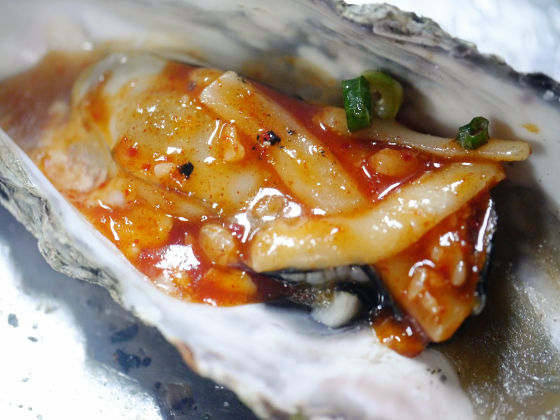 Butter, soy sauce. Although it is orthodox, it is a mistake-free taste.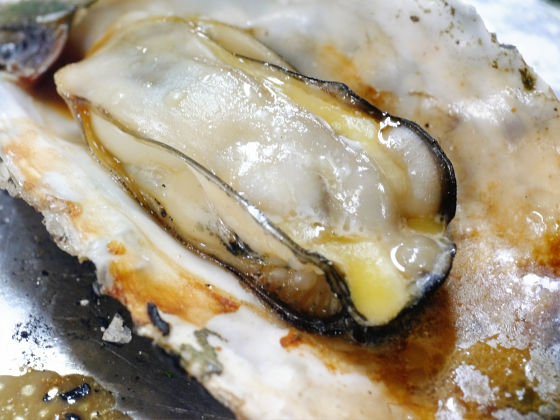 With an additional charge of 100 yen, it is possible to add sake. We skipped the alcohol and confined the flavor to the oyster.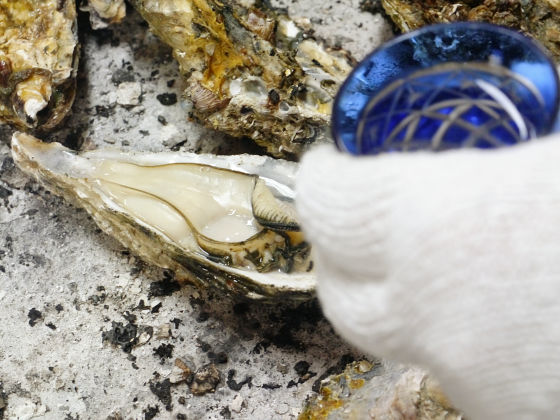 I will put onions there. It is content that is unbearable for Japanese sake.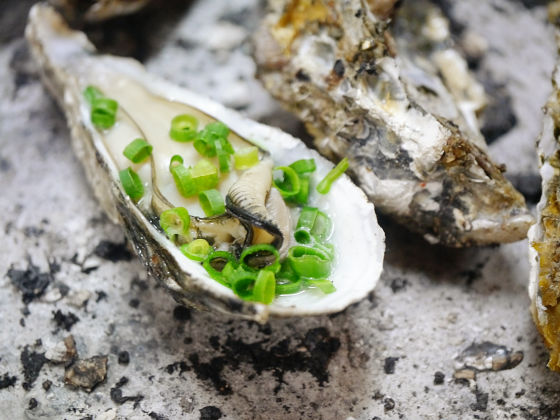 According to the impression of the person who ate it, the juice after having eaten is also good.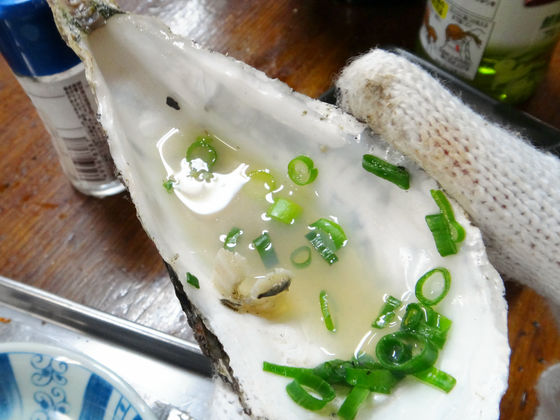 Suddenly, the shell seemed to be overflowing from the bucket. Although I could not count exactly how many pieces I ate, it was probably like 100 people eaten about 150 pieces when I went by three people, it is likely to rupture when I eat any more, so I end up around here . With fresh oysters, I was eaten steadily without getting tired contrary to anticipation. The ocean tide is working tightly so that no seasoning is needed, but you can try various kinds of toppings with various tastes and enjoy various flavors. Although all you can eat oyster only is satisfactory content, it was possible to taste oyster rice and oyster miso soup, so if it is 2800 yen per person it was content that you can think that "I want to go again". Furthermore, all you can eat this oyster is until the end of March.