Adobe releases "Photoshop Touch" for tablet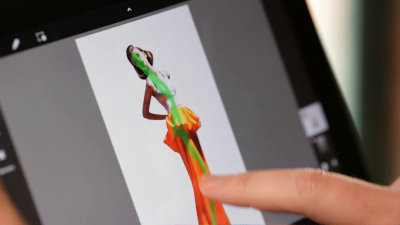 Adobe has released "Photoshop Touch" for iPad and Android tablet. By doing this, you can move the PC image to the tablet once, work at the destination, return to the PC when you return, use more advanced work, take pictures with the camera mounted on the tablet, take a picture as a layer You can also insert it.

Adobe Photoshop Touch | New tablet application for creative image editing
http://www.adobe.com/jp/products/photoshop-touch.html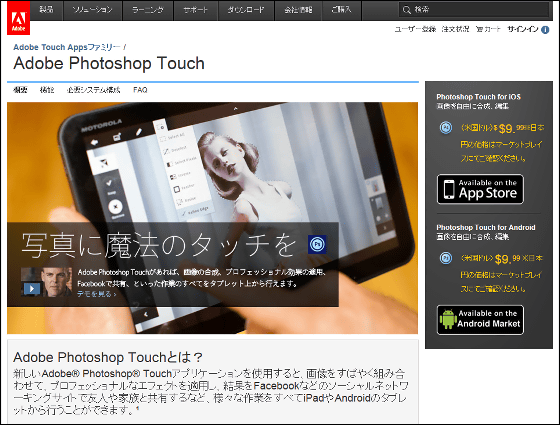 IPad 2 Wi-Fi found on iTunes App Store, iPad 2 Wi-Fi + 3G compatible Adobe Photoshop Touch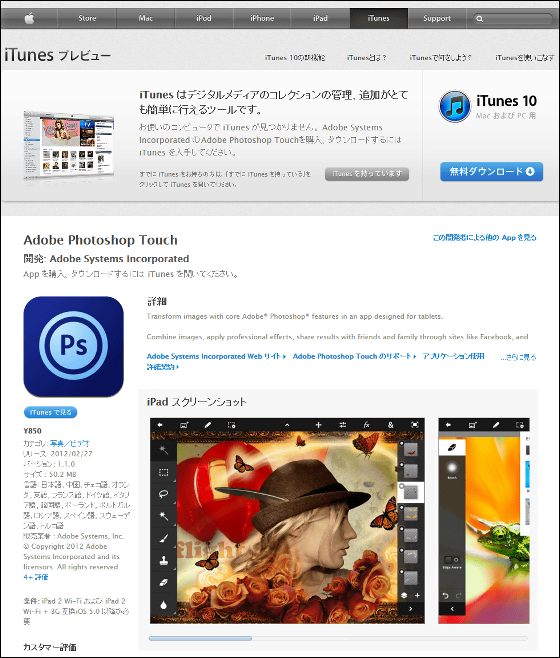 Adobe® Photoshop® Touch - Apps on the Android Market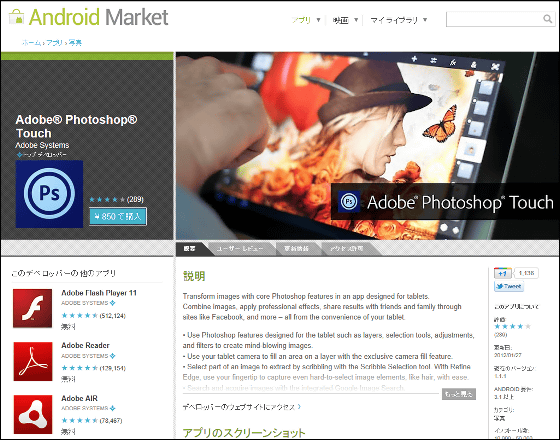 Usage is like this.

Adobe Photoshop Touch Overview - YouTube


"Adobe Photoshop Touch"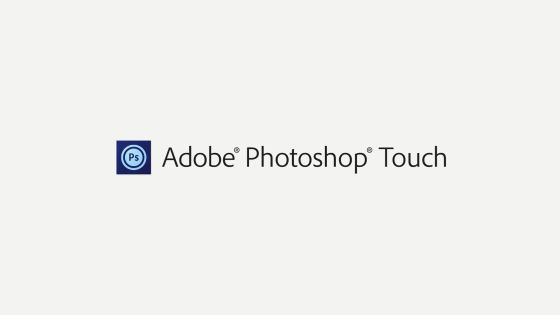 A man on a sofa is editing images with Photoshop Touch.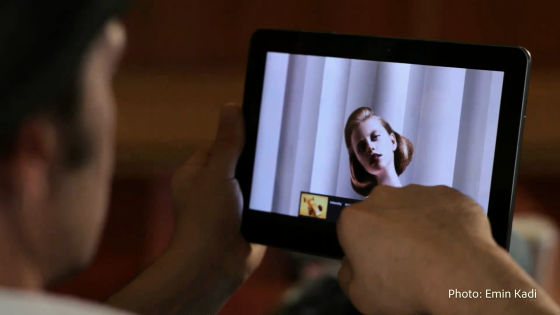 Change color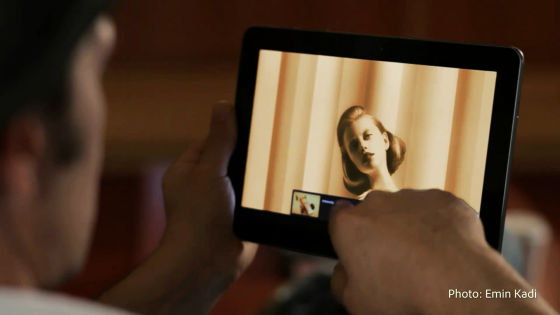 Searching material photos on Google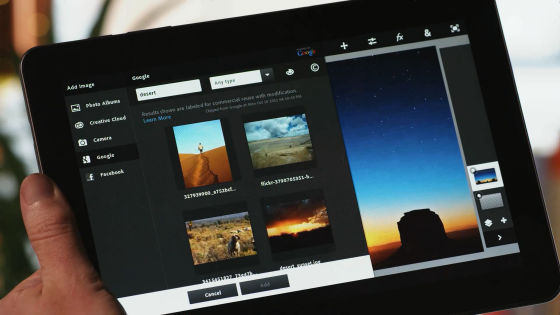 Composing letters on photos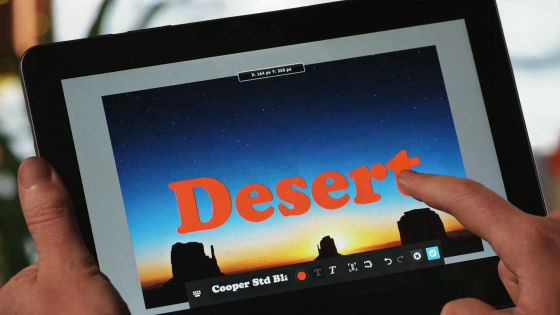 Change tone curve by moving tone curve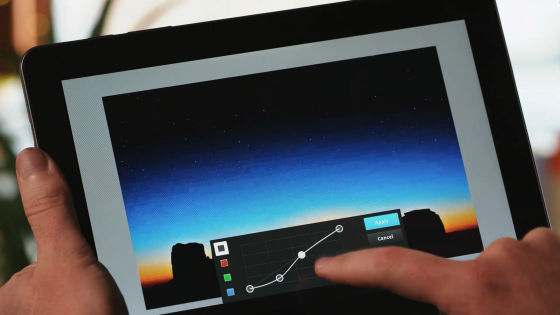 Try this effect.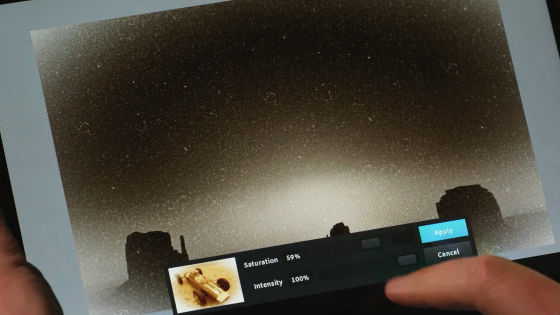 PhotoshopBecause the series is known as expensive software, if you are just enough to edit on a tablet, you will be able to use Photoshop very cheaply. Software is sold for $ 9.99 each in Japan and 850 yen in Japan.