I went to Hatsumode to the Fushimi God of Shogun company where there is a komonuron that is a lion-dog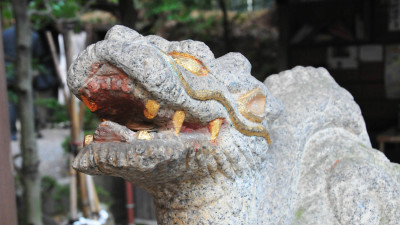 "Senbon Torii" with countless torii lined upNear the Fushimi-Inari Taisha Shrine, famous for "Fushimi God Shrine (Fushimi Shrine Shrine: Fushimikan Jinkja)" that this year's zodiac "Dragon" is acting as "Karyon dragon" So I went to the New Year 's visit.

When I look at Google Maps, the place is around here. The Keihan main line and the JR Nara line are running on the left side and Fushimi Inari Taisha Shrine is at the foot of Inari mountain spreading to the right side. To the east of Fushimi-Inari Taisha Shrine, "Fushimi God Shrine Company" is located above the place written as "Fukasaki Sasayama Town".

View Larger Map

This time I approached from Inari station of the JR Nara Line. It seems that the number of worshipers of Fushimi Inari was more than 2,780 thousand people more than 20,000 last year.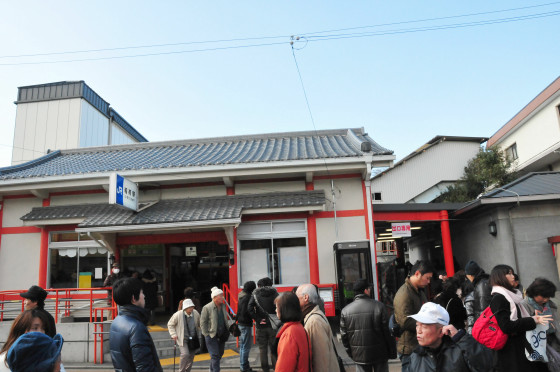 It is Otorii of Fushimi-Inari Taisha Shrine just across the Inari station.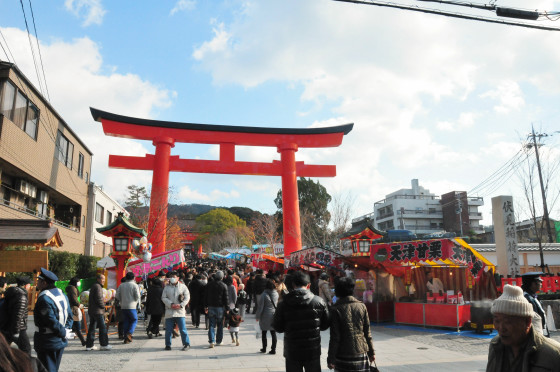 The approach to the entrance is geeky.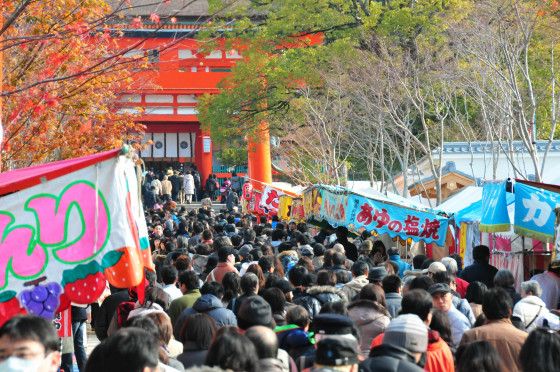 I think I will buy Satsuma Stick unexpectedly. Stick ...?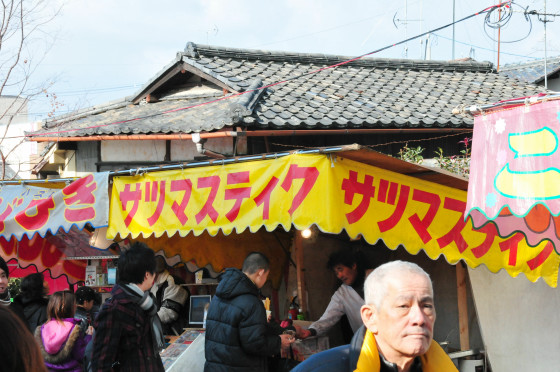 Tower gate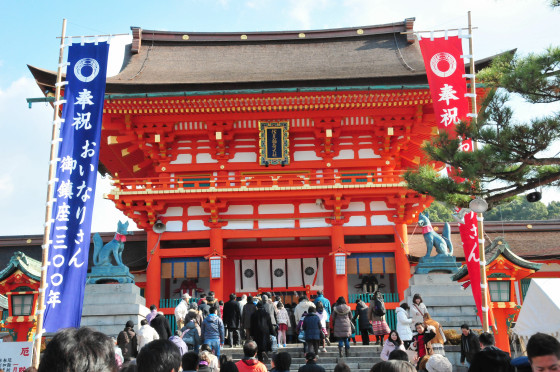 As Inari shrine, a fox is sitting in place of a lion dog.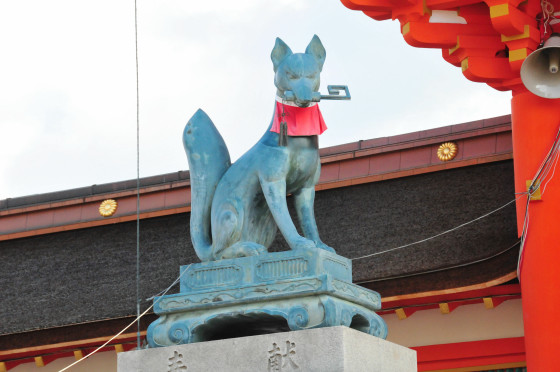 This fox has a jewel in it.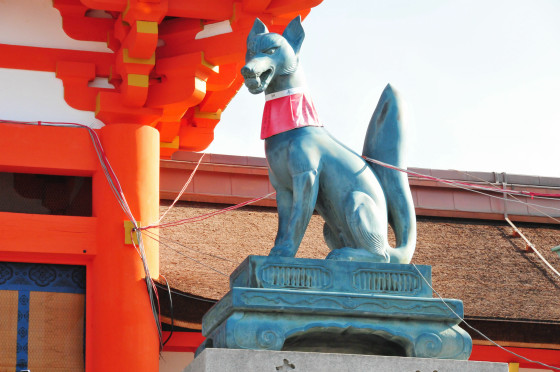 In front of the main hall, the people who visited the bunka built a queue.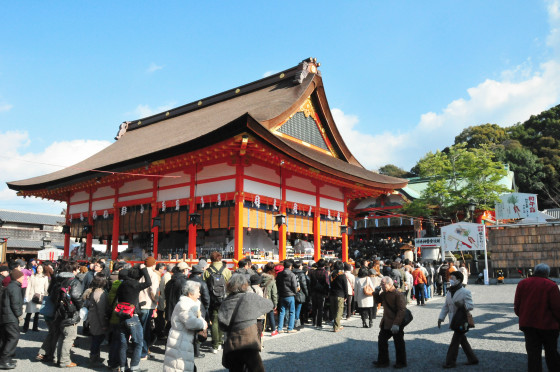 Even if it is not three days, this population is ... ...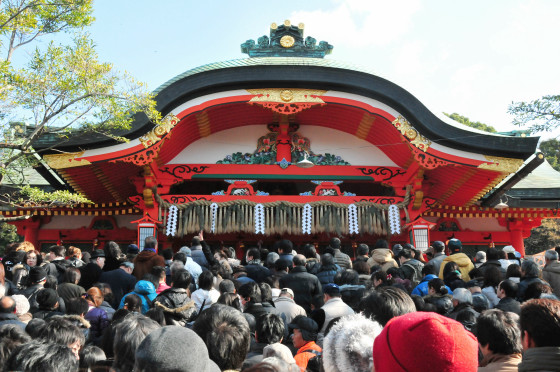 Although it was a pretty good row, it was possible to finish visiting about 15 minutes or so even when standing still.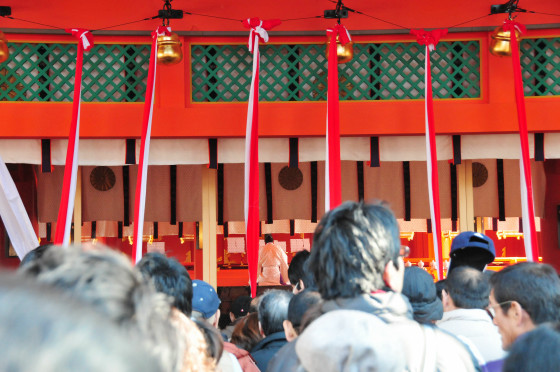 People who buy worshipers and buy amulets.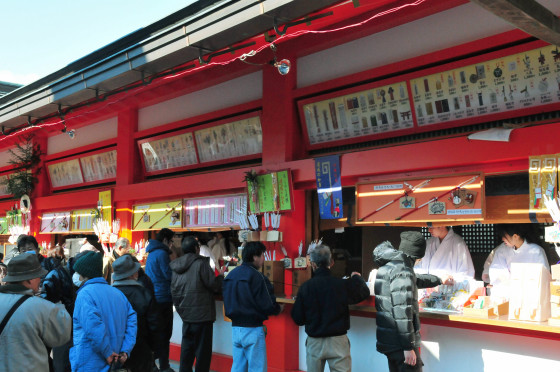 Many people return home here, but the goal of this time is not here so we will proceed to the right back written as "Senbon Torii".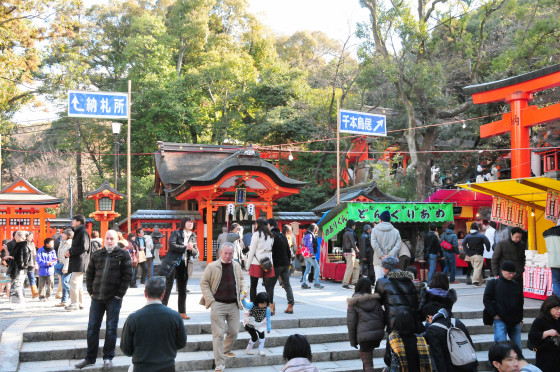 There is such a map of Fushimi Inari Taisha shrine on the way, but Fushimi God Shrine is not listed. Because Fushimi God Shrine is one shrine so it is not the end of Fushimi-Inari Taisha Shrine.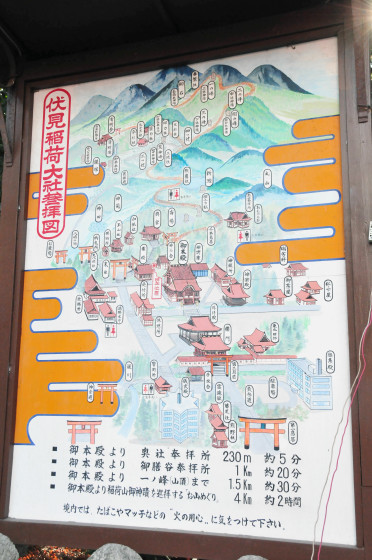 I will escape through the tunnel of the torii lined up in rows.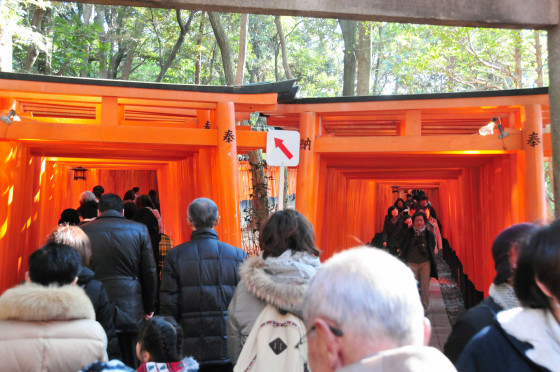 We reached Okusha worship place in about 5 minutes from main hall. Fushimi God Shinkin company is not found in the guide here, but the road is okay so it's okay.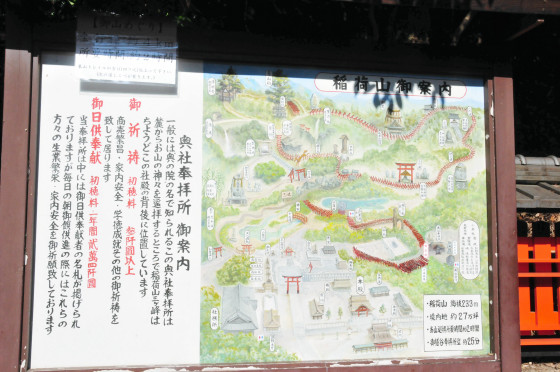 Torii is going to continue from here ... ...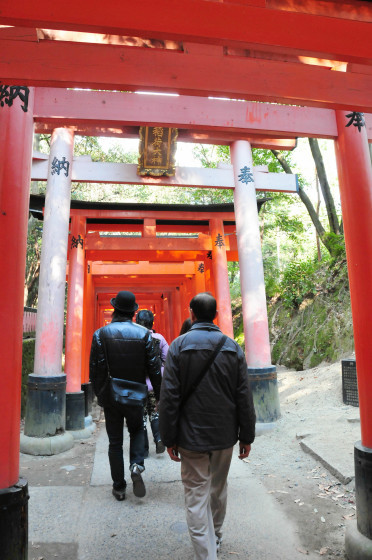 There is a part where the torii is interrupted just a little from the worship place.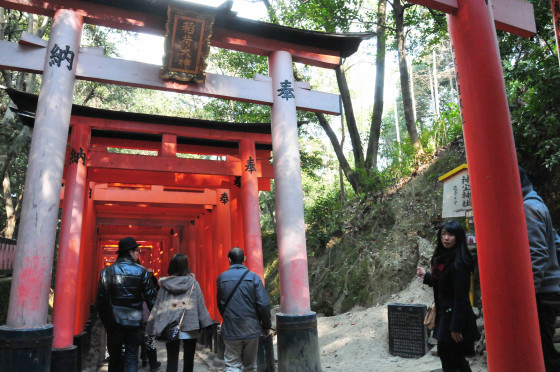 Turn right here to Fushimi God Shrine to climb.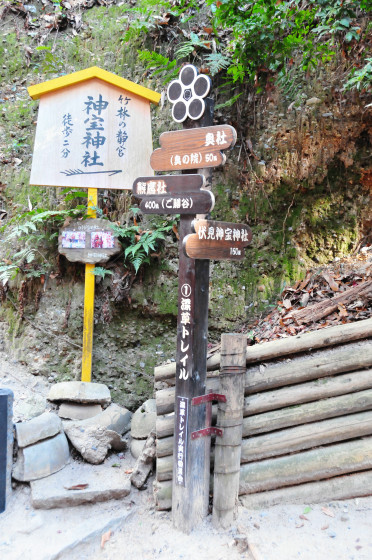 Be careful as you are going too far.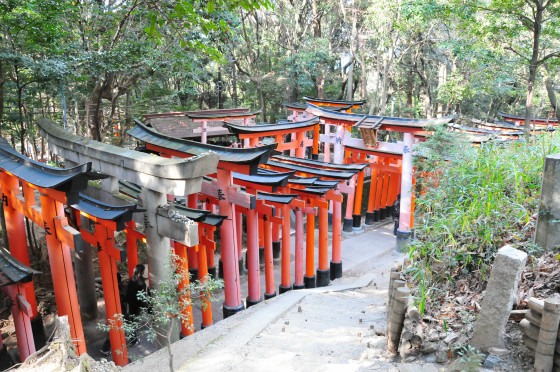 In this way, the road shows a quite different taste from the previous approach.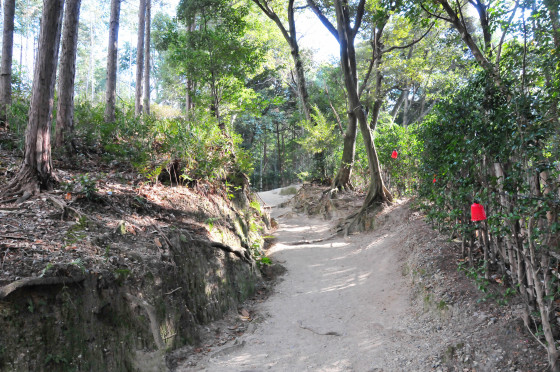 You can see the shrine in as little as two minutes to climb.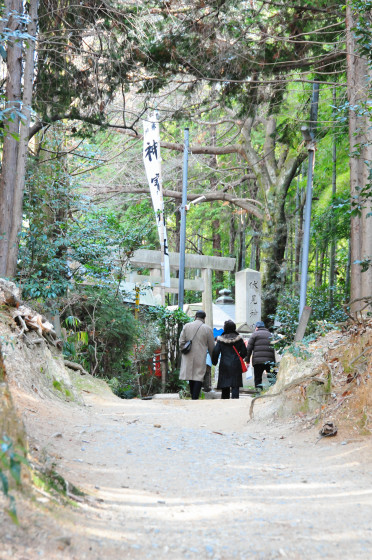 This is the target Fushimi God Shrine company.



Kasei dragon "Tenryu" is on the right.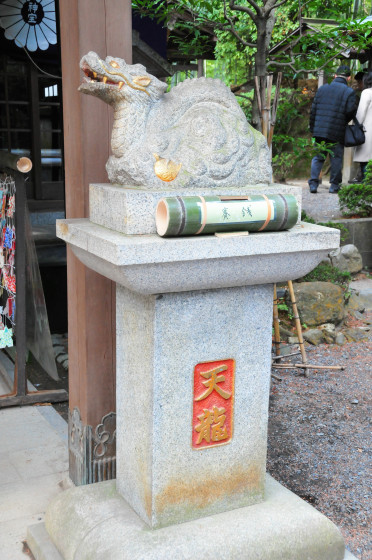 Tenryu who has become open "mouth".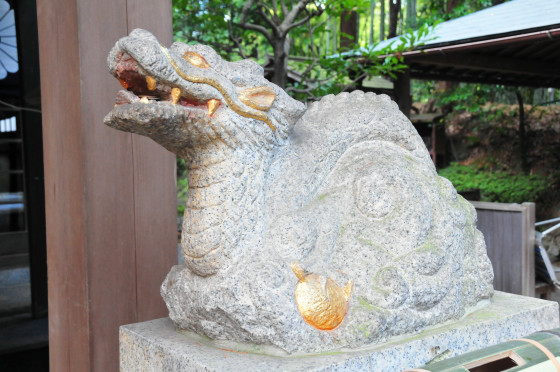 And Kamonizu "Ryo dragon" to the left.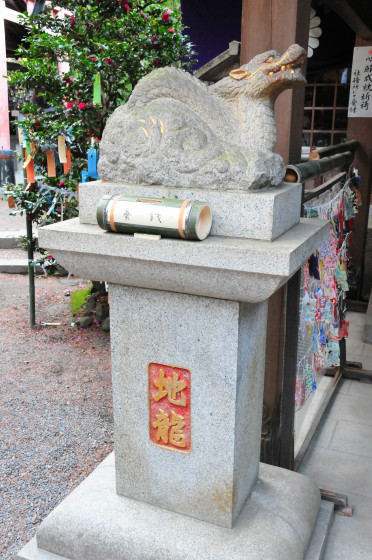 It is "吽 形" whose mouth is closed. The sequence of Aki is the same as the lion-dog.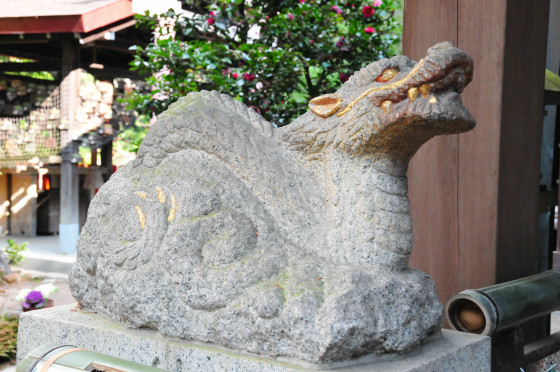 There is a shrine dedicated to the Ryujin, but it is very rare case that it is becoming "Karyon dragon" like this. What is "Shrine" which is also the name of a shrine10 kinds of treasure, Koshitsu mirror (Otsukushigami), Hanshin mirror (Hatsukakami), Eighth hand sword (Yatsuka sword), Lotted ball (Sota), Dead Anti-ball (Mari Miyazaki), Foot ball ), Road Anti-Ball (Chika's Tama), Jiu-jitsu (Shrimp's Flare), Honey Suppor (Honey Cracker), Honorable Goods (Fins of Kusasuga). It is a shrine that seems to miss if you are not careful, but it is also a shrine named after the zodiac of this year, so please visit when you visit Fushimi Inari.

From here we go through the torii again and go back.