Traffic situation can be confirmed on which road is crowded on Google Maps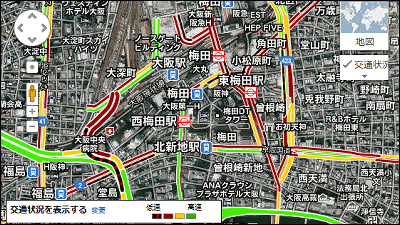 With the version of Maps upgraded, the number of layers called "traffic conditions" has increased, and it is now possible to check the current traffic situation while watching aerial photographs and maps.

Google Japan Blog: Traffic status can now be seen on Google Maps

When you open Google Maps, you can set the display information with the layer on the top right, "Traffic Situation" was added there.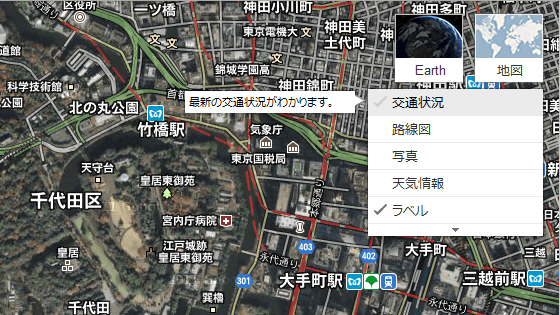 Turning this on indicates whether traffic flow is slow or fast.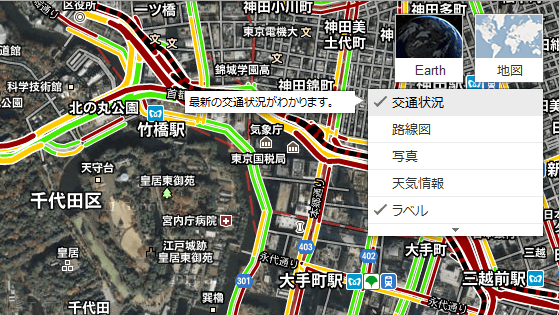 Traffic situation around Tokyo around 19 o'clock. As expected the capital city speed is overlapping with home time and traffic is jammed here and there.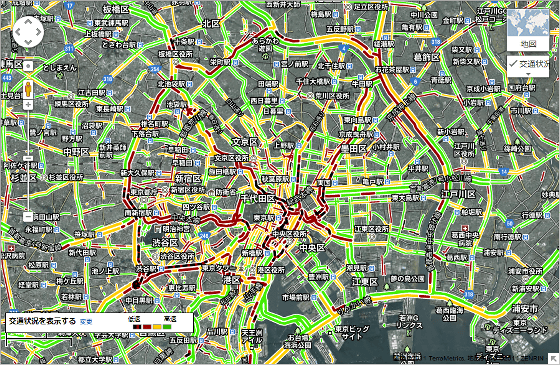 When you come close to Ginza, you can see the slowest display with a black dot in the red line.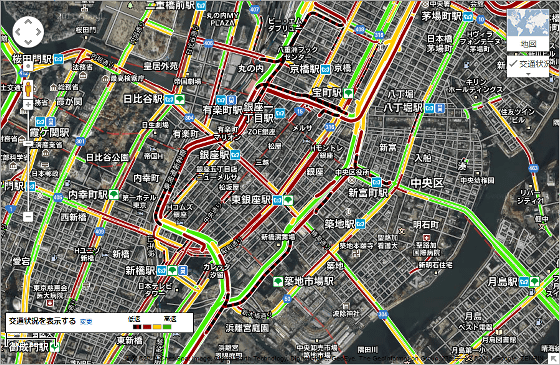 This is around Nagoya.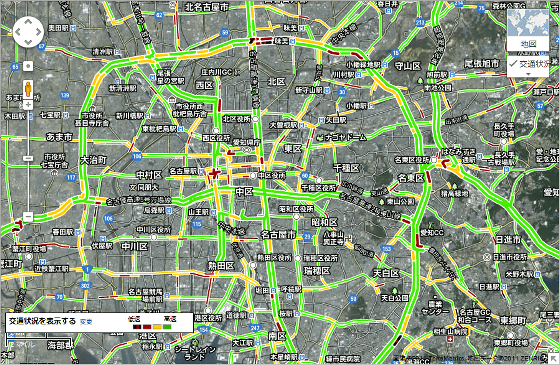 And around Osaka.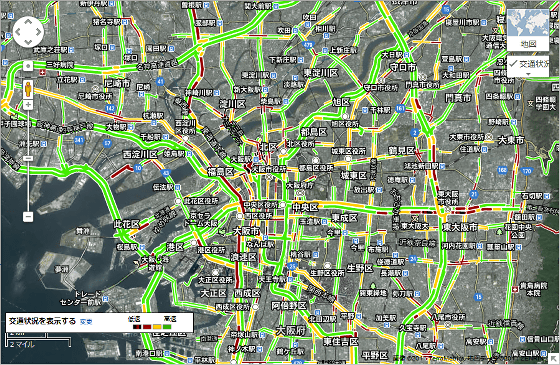 It seems that there is a traffic jam around Shin Midosudō's south bound and Hanshin Express highway Umeda outlet.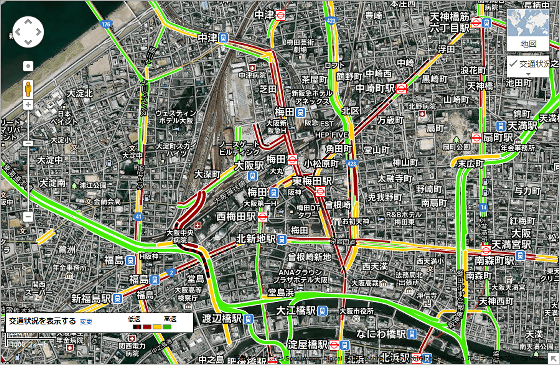 Since this can be seen not only for PC but also on Google Maps for mobile, it is now possible to decide the route of travel after checking traffic congestion on the road. As an example, Google shows us how to use when you get on a taxi.
Traffic condition can be seen on mobile Google Maps. - YouTube


Although it still corresponds only to major routes, those who use smartphones instead of car navigation systems are more convenient. If these functions are offered free of charge, it seems that navigation makers need considerable consideration as to where added value will be found in the future.