Radiko.jp · NHK Radio Rijiru ★ Radar · Listen to Simulradio "MuRadiko"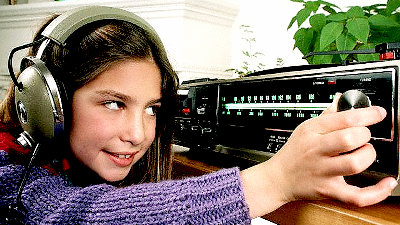 ByTeen Steam

As a service to simultaneously distribute radio broadcasts broadcasted by terrestrial broadcast via the InternetRadiko.jp,Lazy ★ rasp,Simul Radio (SimulRadio)There are such things as "Muradiko" which can listen to them all together.

MuRadiko
http://www.muraodos.com/muradiko.html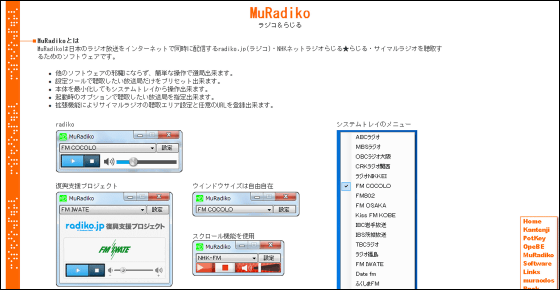 Download from the bottom of the page, "latest version".




Launch the installer and click "Next"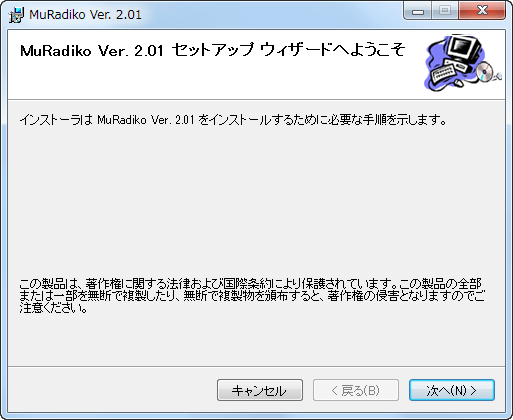 Click "Next"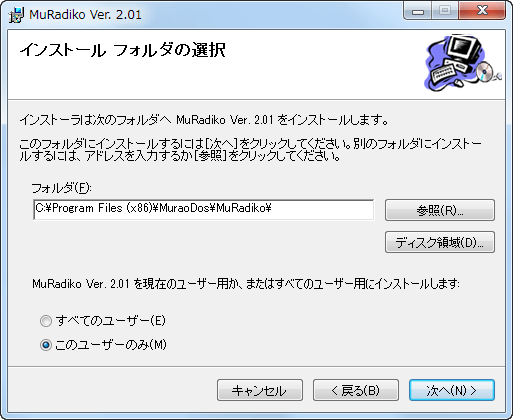 Click "Next"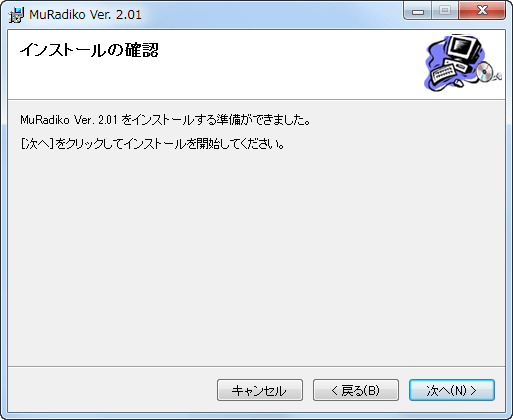 Installation is complete with this. Click "Close".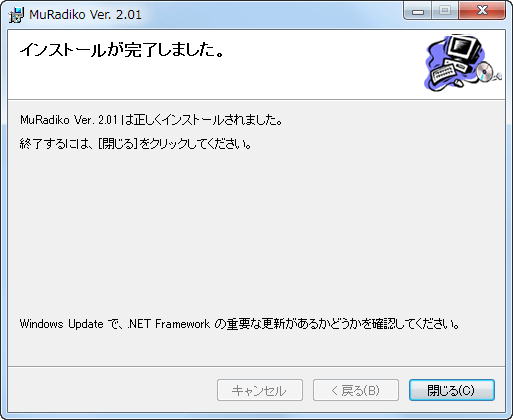 MuRadiko's icon is like this.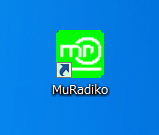 I am listening to the ABC radio. The size of the player is quite small, and the button is also the minimum necessary.




Listenable channels are displayed in the pull-down menu.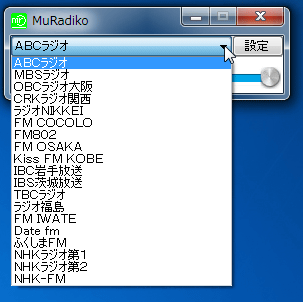 I tried opening the setting screen. If you uncheck the station you do not listen to here, it will not appear in the previous menu.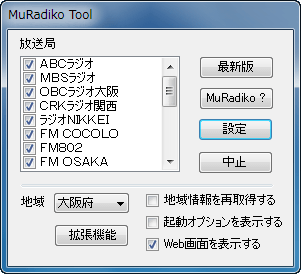 I tried scrapping AM radio such as ABC.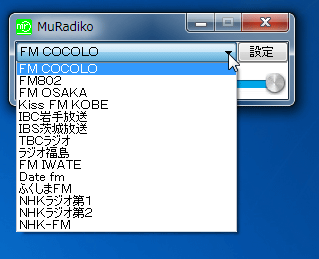 When you select a region, radio stations in another region will be displayed.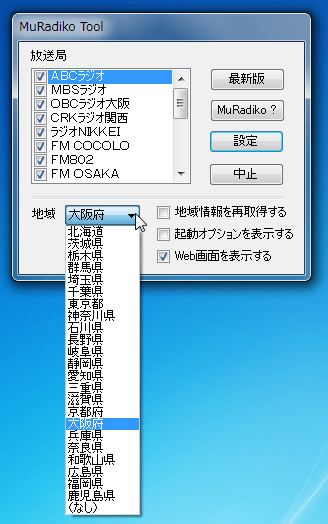 In Tokyo, TBS radio, Culture Broadcasting, Nippon Broadcasting etc. are displayed on the list.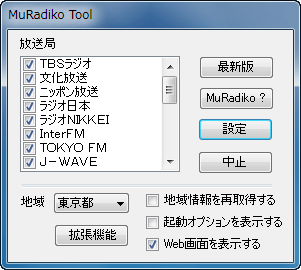 As a reconstruction support project of radiko.jp, broadcasting of Tohoku regional stations can be heard everywhere.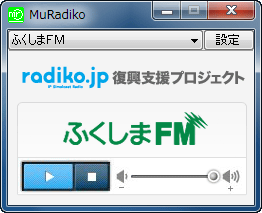 In NHK 1st, NHK 2nd, NHK-FM, players will be ★ they will be the ones that they will appear.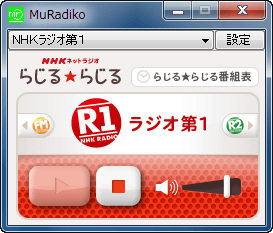 Even if you minimize the body you can operate from the system tray.




With the extension function, it is possible to set up listening area of ​​simul radio and register any URL.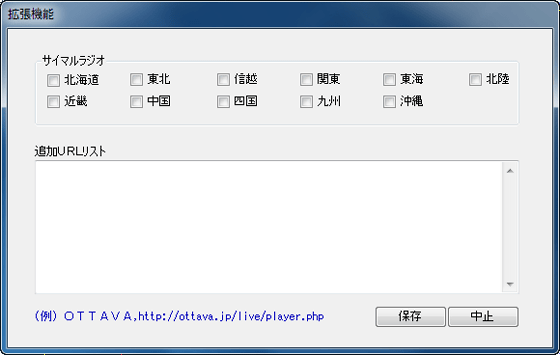 People who listen to the radio, those who want to listen to radio programs in and around the area are useful software.