Christmas monster-like Mr. Donut 'Snow Dolls' Tasting Review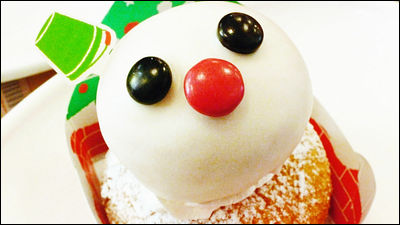 As Mr. Donut launched four kinds of "Snowko Dolls" and Christmas lease-like donuts as new products for Christmas, we went to eat together.

Snowko Daruma | New Item | Mister Donut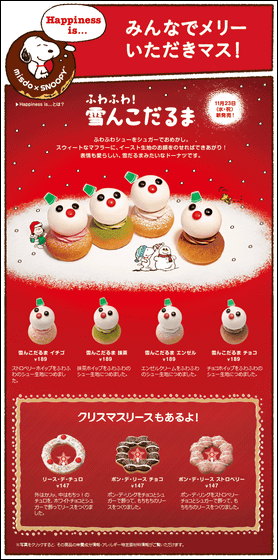 "Fluffy snow daruma" which was sold at a tagline "Merry received with everyone!" There are four kinds of taste, one is 189 yen.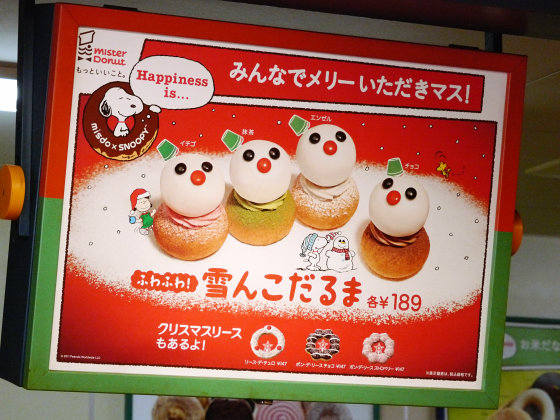 "Merry fun masses everyone!" ... so that there seems to be a "Christmas set" that is not only a single item but a set with Snoopy dishes. This one set is 1000 yen.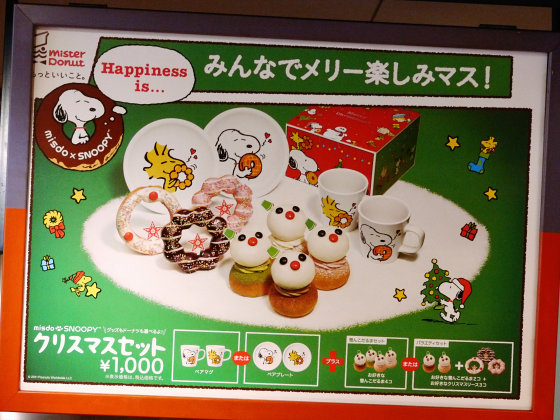 This time orders ordinary separately. However, because it looks good again, snowy daruma chocolate was sold out so we had to wait until a new one was completed.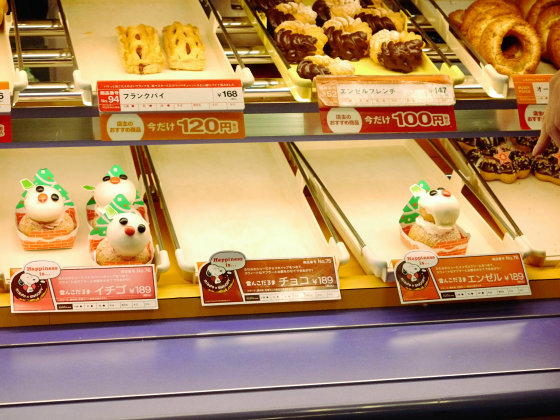 I got a fresh snowy darum out.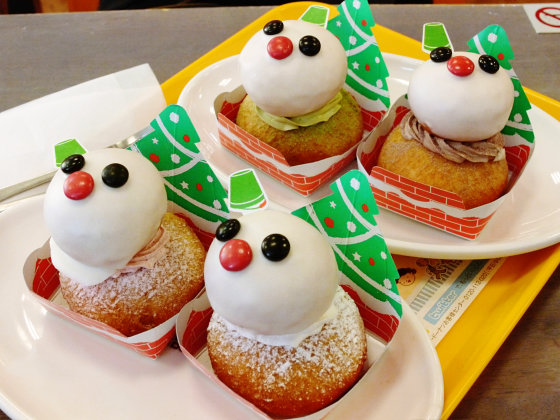 Snow dolls looking upside down side by side, somehowMoai statueI remembered.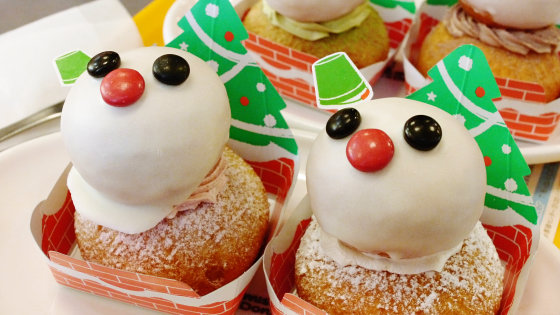 Looking up, it seems cute eyes like Kyoton are not so ... ....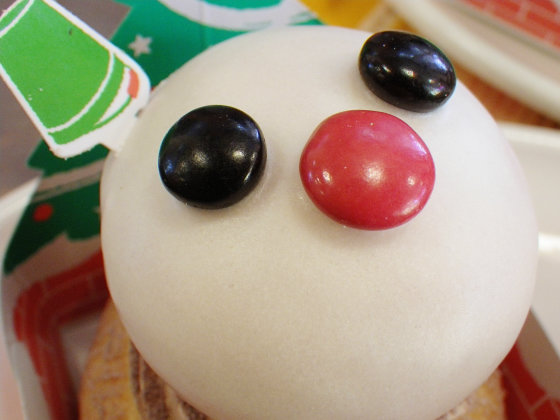 Snow Daruma is made by overlapping two donuts, and the neck and body firmly stick to the cream that was supposed to be a muffler.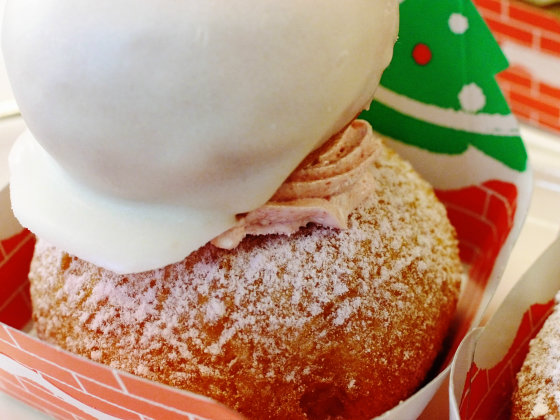 I tried to remove my head to eat.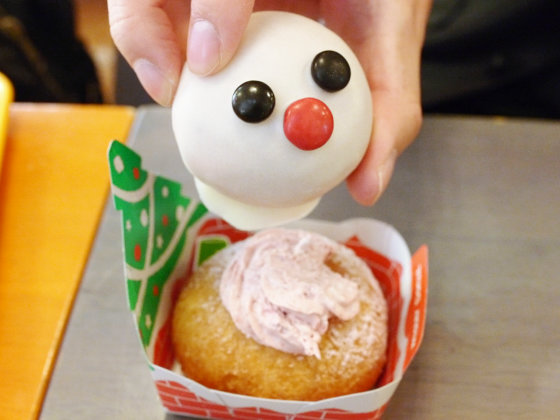 There is no cream in the head part. It is right answer to eat with a cream that is used as a muffler.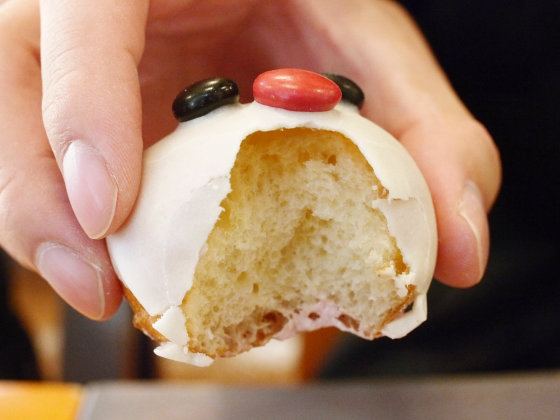 The body side has become a light puff-like donut fluffy. I have plenty of cream inside.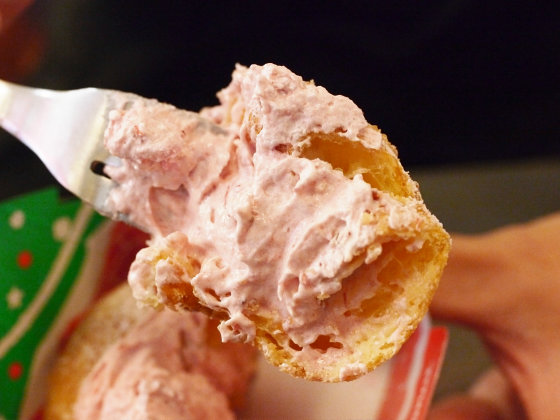 This is "Snowko Dharma Matcha".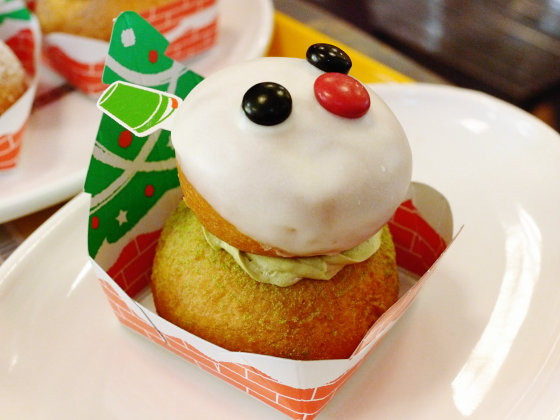 A dish using Misudo 's favorite Matcha cream.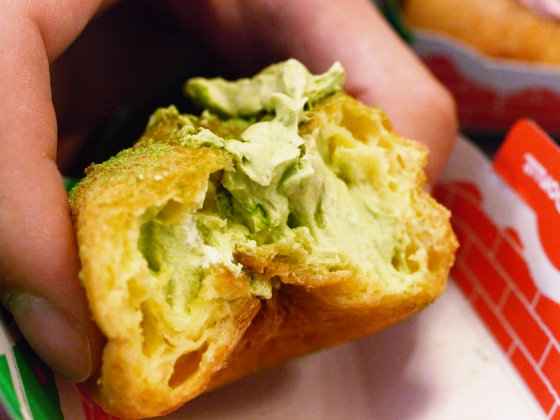 "Snowko Daruma Angel" is using white cream.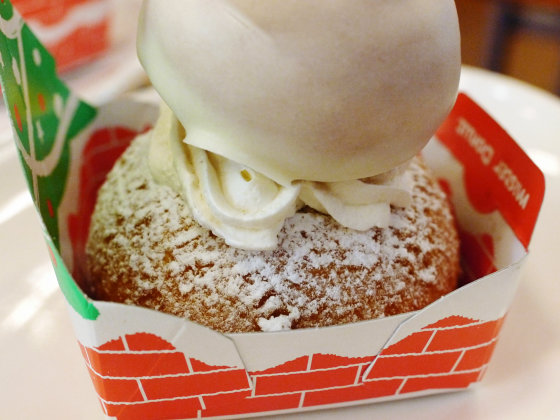 Viewed from behind.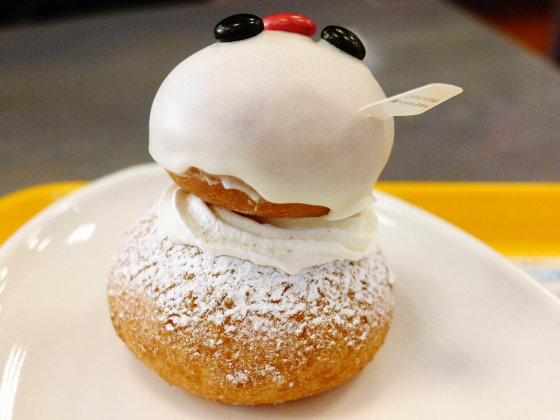 I removed the head, I took all the angel cream.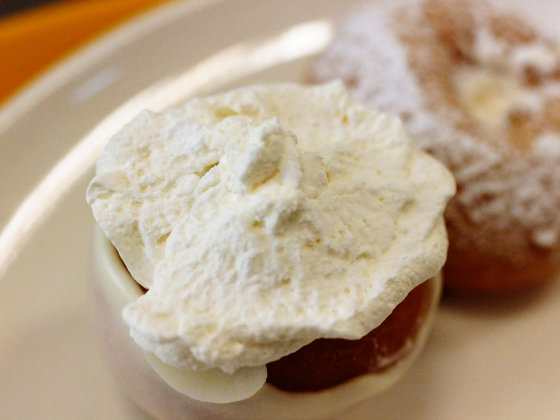 A truly lonely body. The size of the shoe fabric donut is about the palm.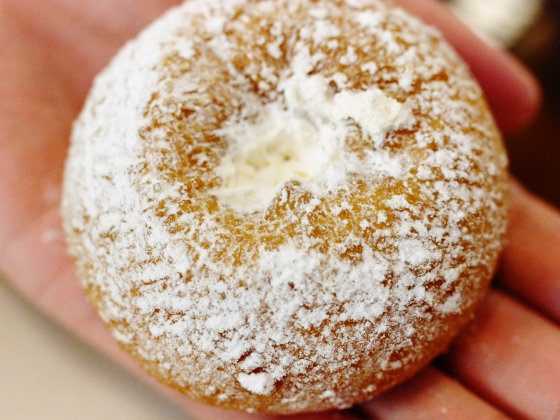 Fluffy puff cream.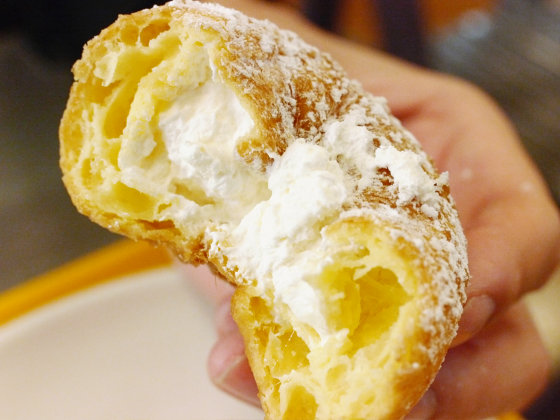 The last is "Snowko Daruma Chocolate".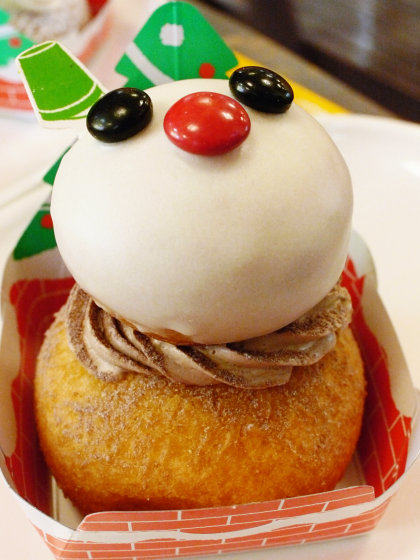 From the side, I do not know anything.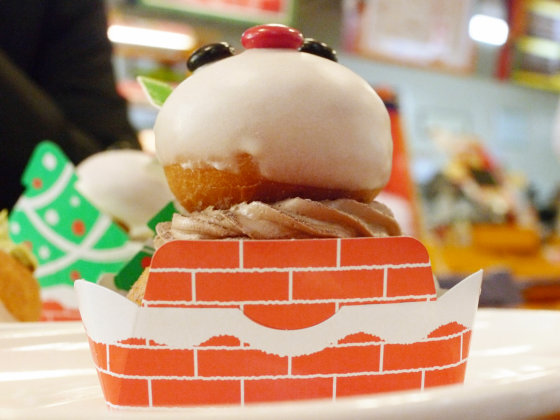 Because I could get off my head well, I kept plenty of cream on the side of the fuselage.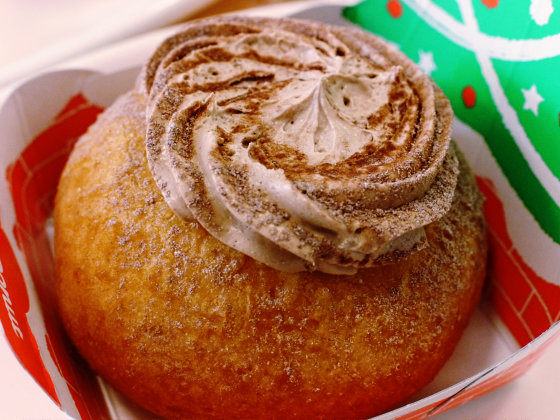 Ghetto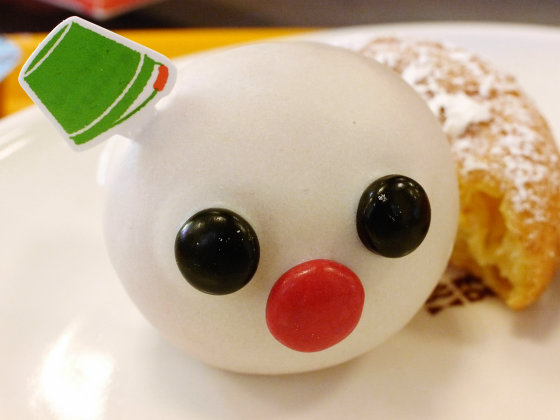 I can not eat this pick stuck in my head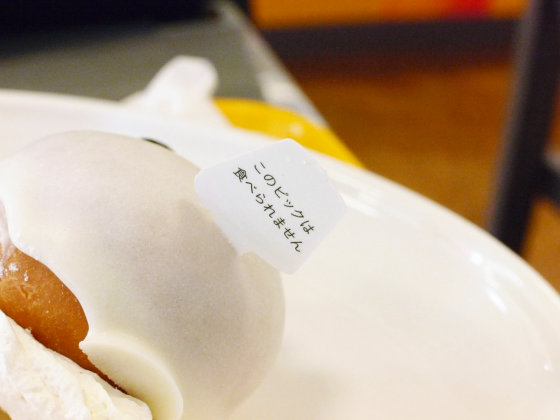 Chocolate cream deliciously delicious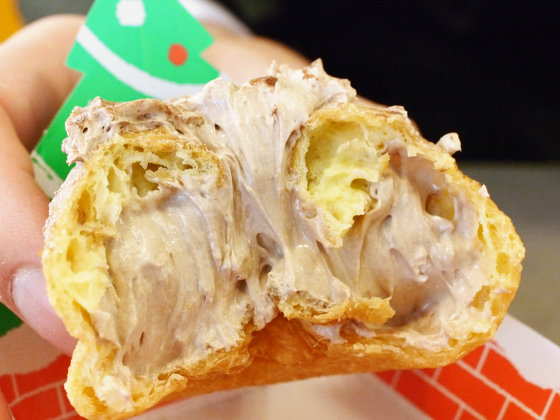 By the way it gets a little poor shape after getting caught, so it is good to eat it all at once.



New items for Christmas that were released at the same time as Snow Daruma are Kore, three kinds of lease style donuts.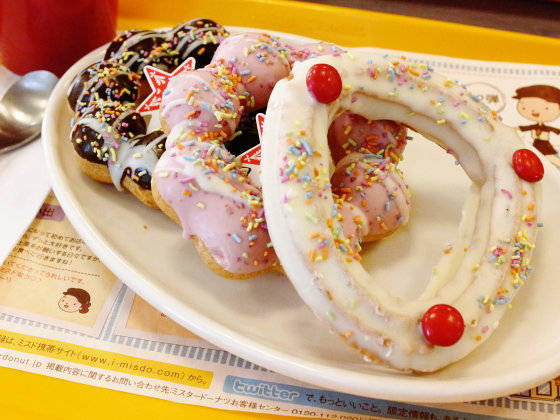 Lease de Chulo sticking grain chocolate.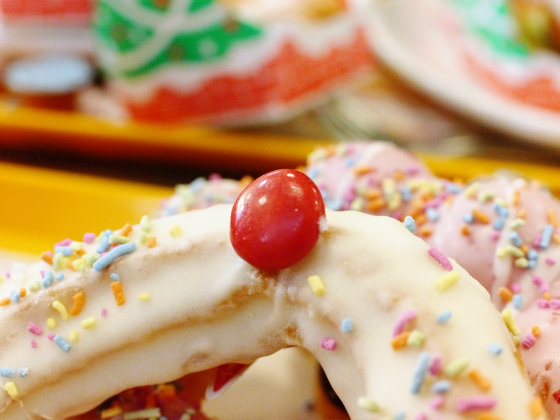 Turo is coated with white chocolate and decorated with sugar. The texture of the crispy chulro as it is, to an even more sweet donut.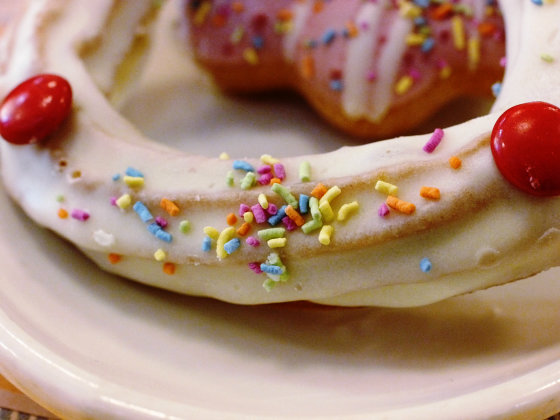 "Pon de Lees Chocolate" and "Pon de Lees Strawberry" which made Pon de Ring a Christmas lease like.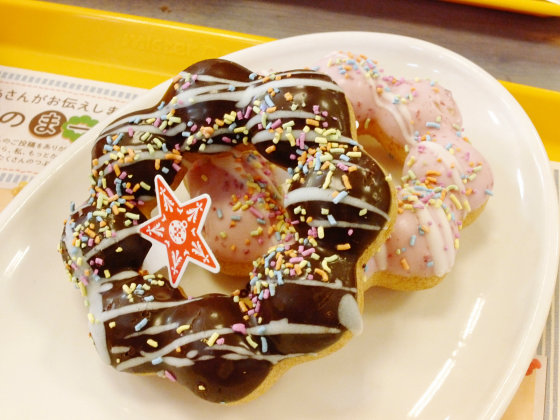 The rich moist texture of Pon de Ring is arranged as it is in Christmas style.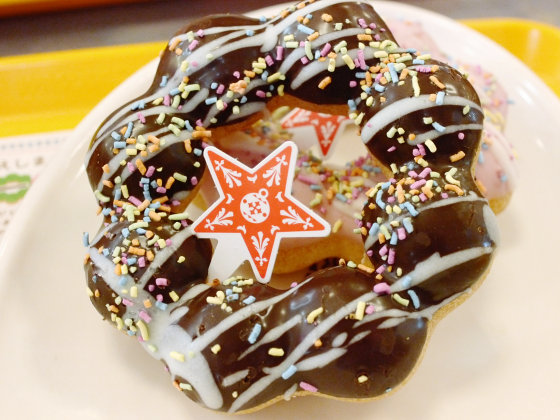 There are also decorations of sugar, it is suitable for December.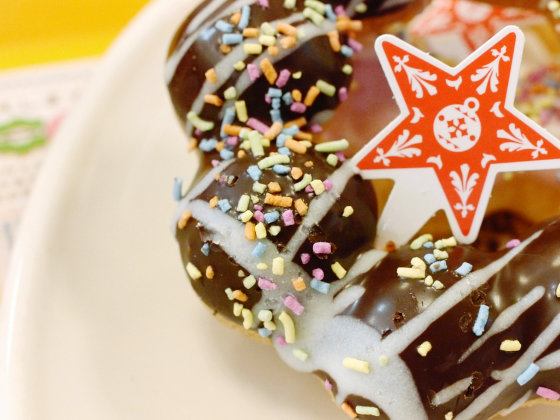 This is "Pon de Lees Strawberry".



The flavor of chocolate and strawberry are familiar misdo taste, so please choose as you like.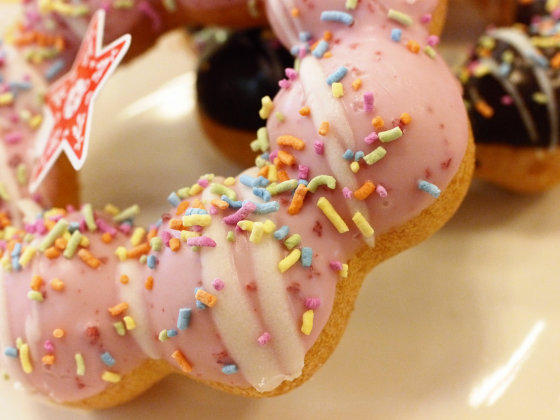 And last. As Morinaga 's chocolate' twigs' had a new appearance of Angel French flavor, I decided to actually eat it with Angel French of Mr. Donut.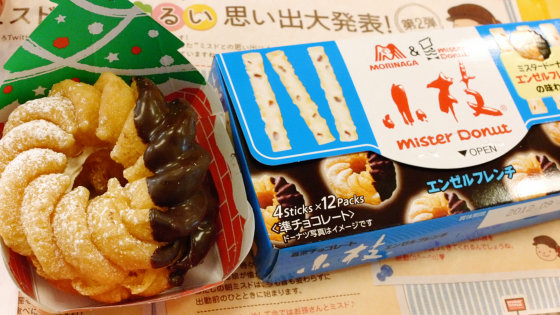 Twigs became Angel French! Is it?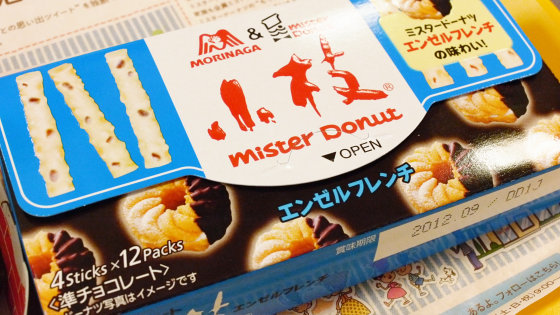 Angel French is dancing in a twig package.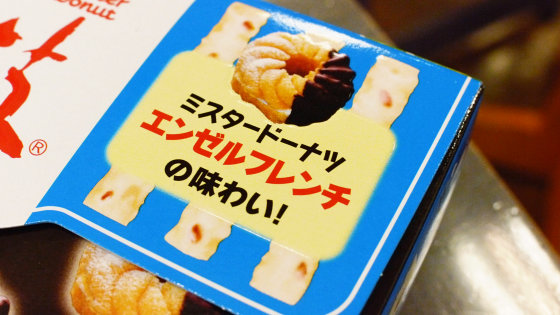 Angel French is a staple donut of Mister Donut, which appeared in November 1983.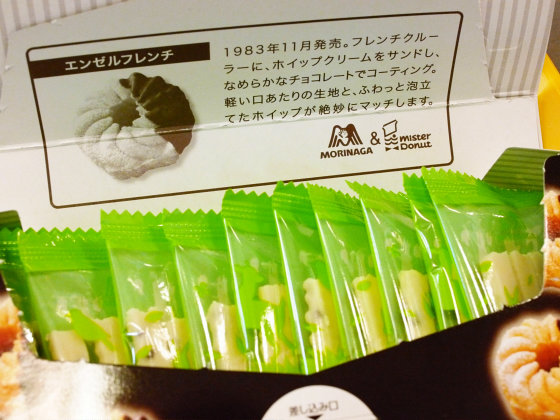 Four twigs into one pouch.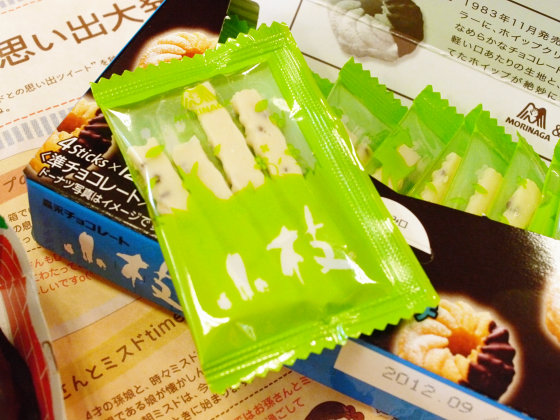 The back side of the twig box. It is said to be 31 kcal per pouch.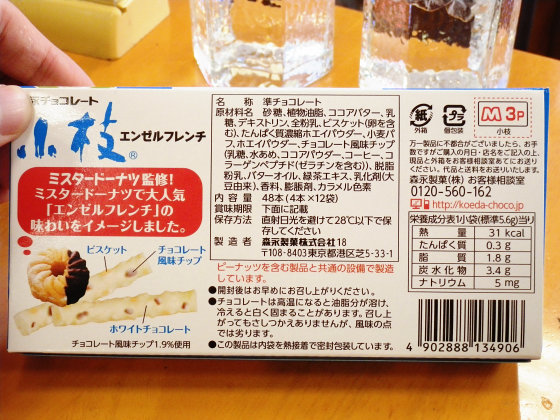 It is supervised by Mr. Donuts.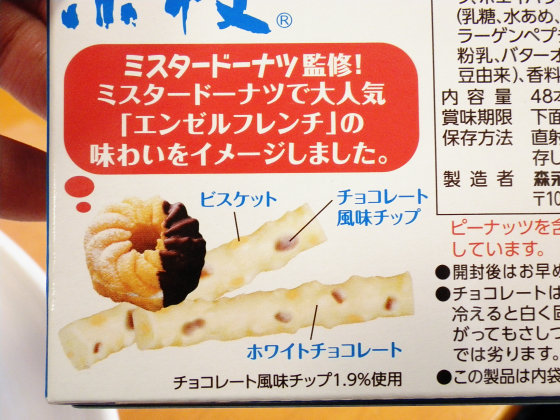 I used white chocolate to make it like Angel French.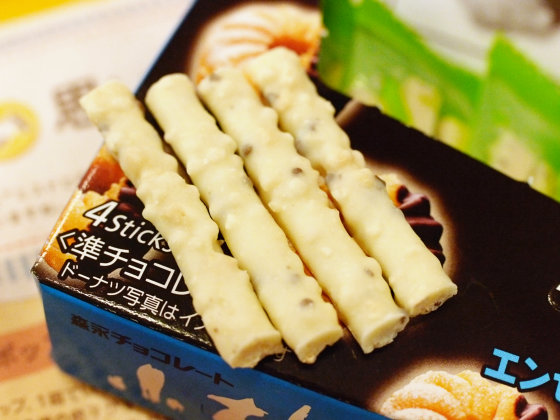 Like angel French rather than just "white twig" ...?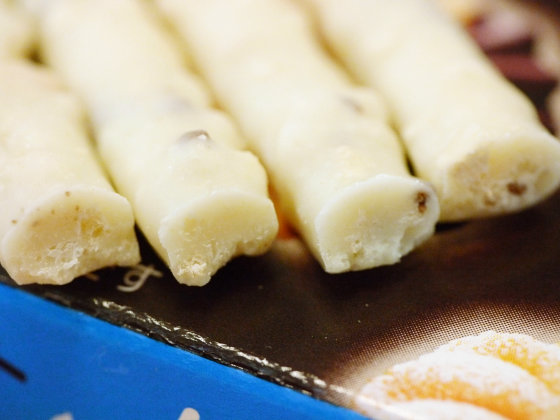 I feel that it is impossible to say that it is Angel French taste with "white twig" as it seems.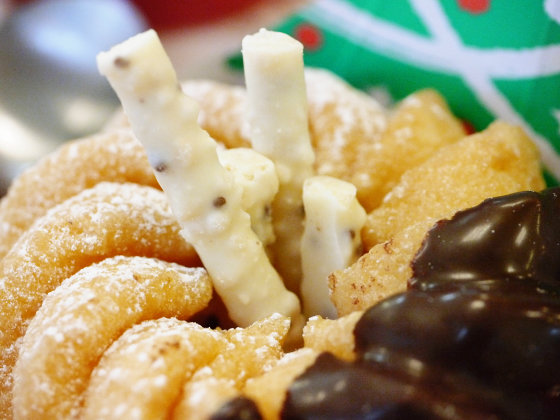 Angel French is perfectly delicious around the boundary with this chocolate.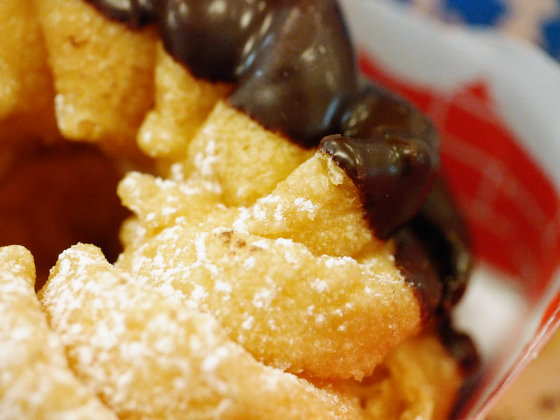 The fluffy feeling of the fabric can not be reproduced with chocolate, so Angel French style is missing.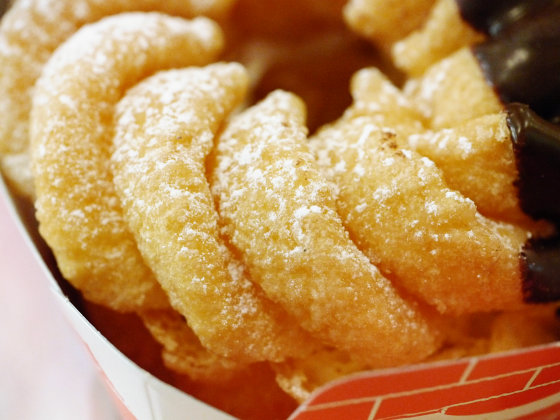 By the way, while I was eating twigs, the appearance of snowy Daruma was such a thing.When you see a snowy darl, the snowy Darum is also watching you.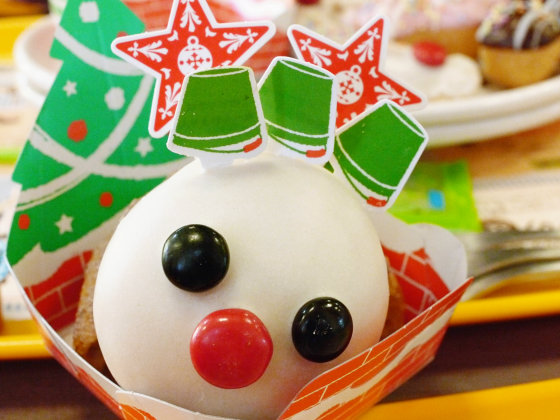 Gigantic soldierA snowy Daruma like that. By the way, the contents of the grain chocolate on the eye part is rhamnet, so if you eat it all at once, acidity + sweetness will mix and it will be quite interesting taste.