A social map "twitcmap" that links Comike's circle information and venue map with Twitter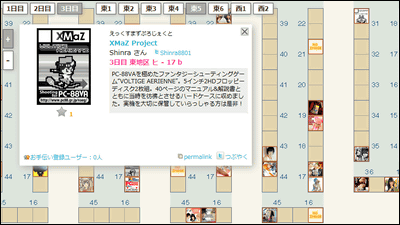 "Twitcmap" is a net service that links the circle information of the comic market and the layout map of the venue with Twitter. Service isTINAMIWe can provide you with pictures you posted to TINAMI with circle information and you can see how they are mentioned on Twitter by circle.

Twitcmap - Share comike information with everyone!
http://twitcmap.jp/

Circle information is put in the layout map looking down from the hall as the hall from above.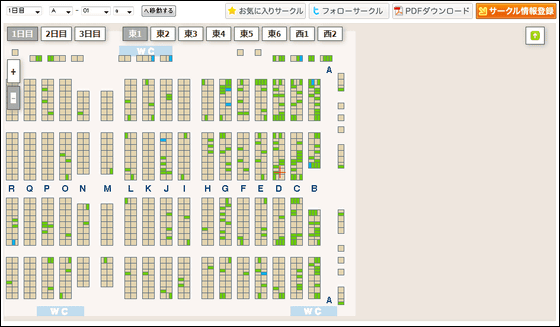 When it is up, circle cut is displayed for the circle in which information has been entered.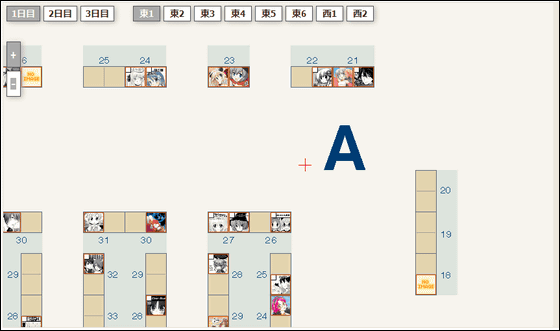 In addition, clicking circle cut will display detailed information for that circle. If a circle person has a TINAMI account, you can see the work you posted to TINAMI. Also,DLsite.comSince there is also a linkage function with, you can also see the work the circle has registered with DLsite.com from here.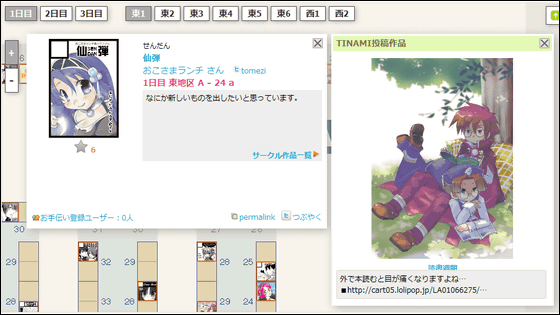 Here is the map legend. If any color is attached, it means that circle information is registered.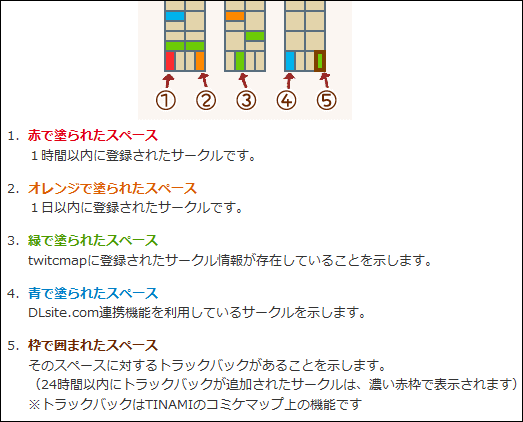 You can grasp what kind of circle is actually in the vicinity of the place where you actually are located in the "nearby circle information" on the bottom left. This is the third day east 5 hole case.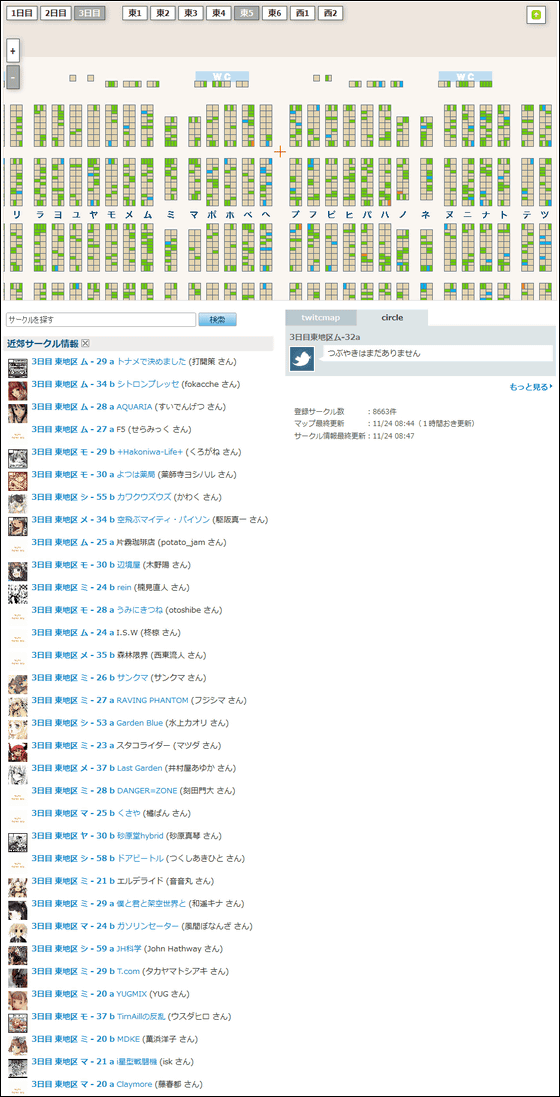 Also, if you want to find out where the circle you want to go is, use the search box to search across 3 days worth of data.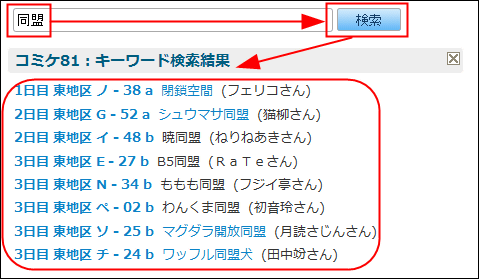 If you know the booth number, you can also find the place from there. For example, if the exhibition date is on the first day, the booth number is A-01a ... ...




It is understood that it is a circle called "Rio Grande".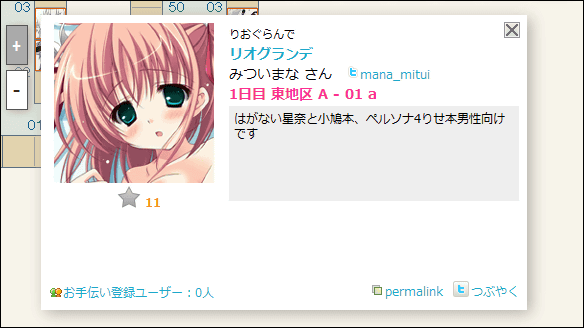 I tried drawing a map. The place is the corner of the East 3 Hall.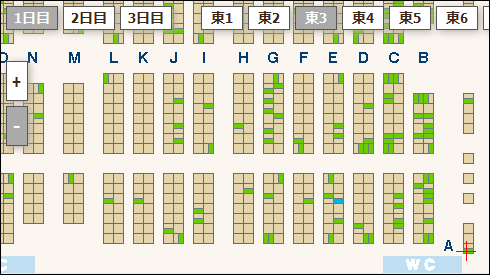 If you are logged into your Twitter account, you can download these circle information in PDF. Since how to use is also introduced at the site, please try using it.

Twitcmap - Download PDF