A site that breaks the adoption test of Instagram by drag & drop appears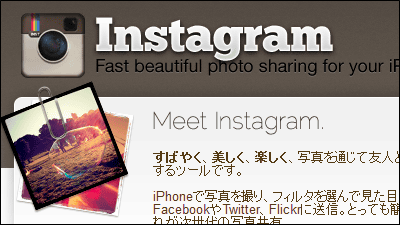 Take pictures with iPhone, select filter, fix appearance, send to Facebook · Twitter · Flickr Next-generation photo sharing application available for freeInstagram"Engineer recruitment examination has become very unique.

Instagram Engineering Instagram Engineering Challenge: The Unshredder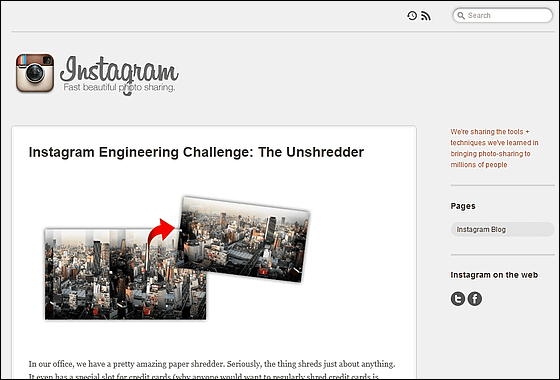 Roughly describing the contents, you can write the code to restore the shredded images below.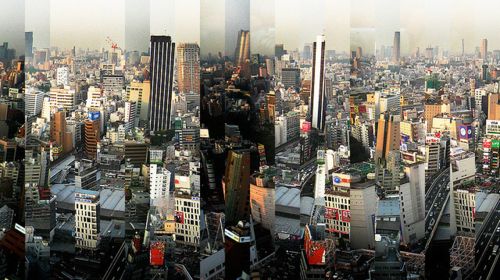 It will be OK if this happens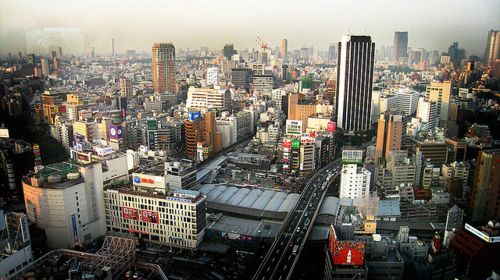 Besides that there are various detailed conditions, but a strong man who made a site to drag and drop back is emerging.

Drag-drop image deshredder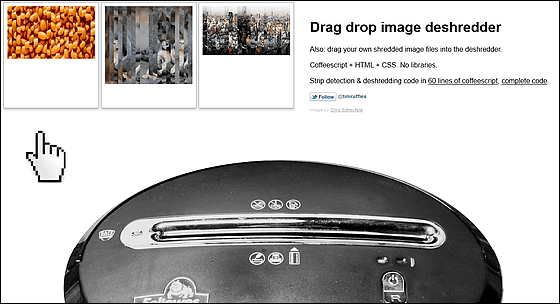 It is made of Coffeescript, HTML and CSS, and does not use other libraries.

Easy to use, just select the image you want to return from the top and just pointing at the shredder at the bottom of the screen.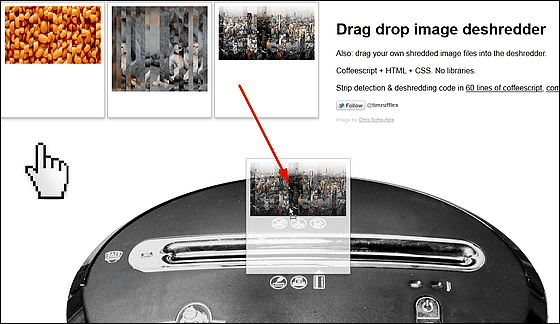 Restoration complete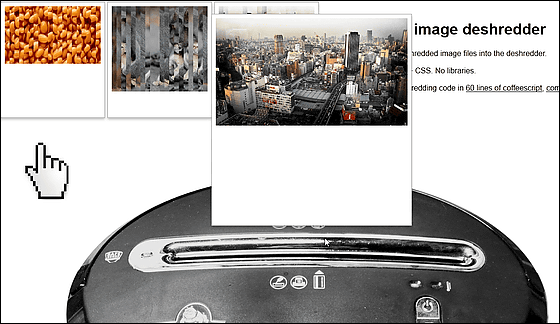 It is quite fun. In Japan, we have the following answers.

Try solving Instagram Engineering Challenge - Nijiki diary