"Last MO drive" newly appeared, slim and compact with integral aluminum body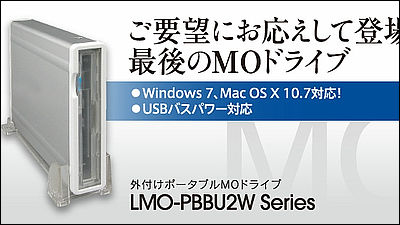 "In response to your request, the last MO drive" means that USB2.0 compatible external portable MO drive "LMO-PBB1345U2W" series has appeared.

Press release -> Good news for those currently using MO. Windows 7, Mac OS X Lion also works, USB 2.0 Bus power compatible portable type External MO unit released! - Logitech

LMO-PBBU 2 W: BD / DVD / MO / FD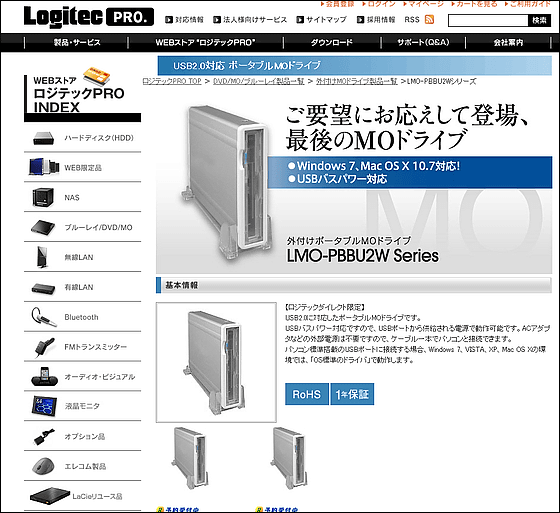 The 1.3 GB model is 49,800 yen, and the 640 MB model is 39,800 yen, both scheduled for delivery in early November.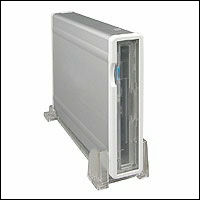 The size is "23.6 (width) x 108.3 (height) x 143.2 (depth) mm" and the postcard size and the weight is "410 g (mass)" and lightweight, lightweight, "vertically placed" and "horizontally placed" It is possible and comes with a special stand for vertical mounting.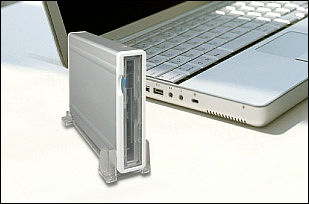 External power supply such as AC adapter is unnecessary for USB bus power correspondence, In Windows 7 / VISTA / XP, Mac OS X environment it is designed to operate with "OS standard driver", and it is quite a fancy product I will.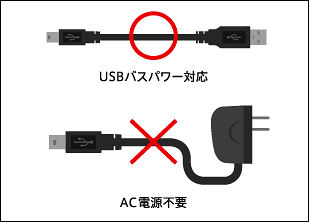 It is an integral aluminum body and has a cylindrical structure exterior made by extrusion, seamless, realizes a robust body resistant to distortion and deflection. In order to bring out the heat dissipation performance of aluminum to the limit, the MO drive and the body are "close contact structure", so it seems that it can be used stably even in writing for a long time.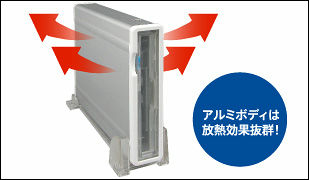 In addition, price.com "MO drive popularity ranking"Has become a disastrous situation as follows, the selling-in rankings are only 1st place and 2nd place, there is no one in the satisfaction level ranking. It will be a matter of time before you leave this phrase that the phrase "price .com's MO ranking number one!" Will be on this new product.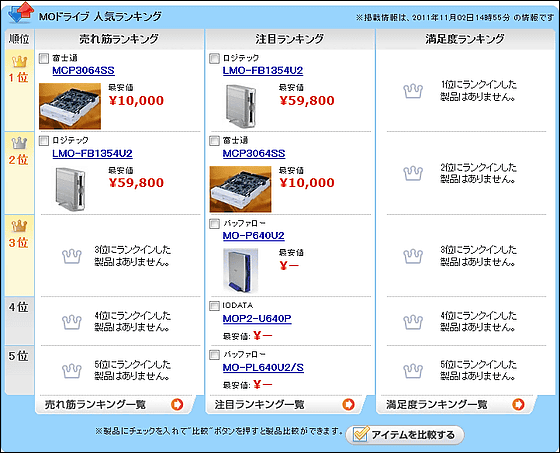 There is no way that tears will not stop until the new product of MO drive comes out in this period.