Pizza size 22 cm in diameter, Burger King releasing "PIZZA-SIZE Burger"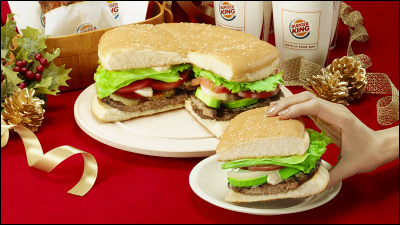 Starting with 'Mega Mack' which McDonald 's released in 2007, a huge burger where a big boom took place. Now that the boom has also settled down, I realized the ultra-huge size of 22 cm in diameterPIZZA-SIZE BurgerIt was revealed that Burger King will release it.

According to the press release of Burger King, the company is going to release oversized "PIZZA - SIZE Burger" as a limited menu from December 8 (Thu) to December 25 (Sun). The price is 1680 yen separately.

"PIZZA-SIZE Burger" is a line-up of two types. This is "Fresh Avocado (Fresh Avocado)" which used plenty of creamy fresh avocado.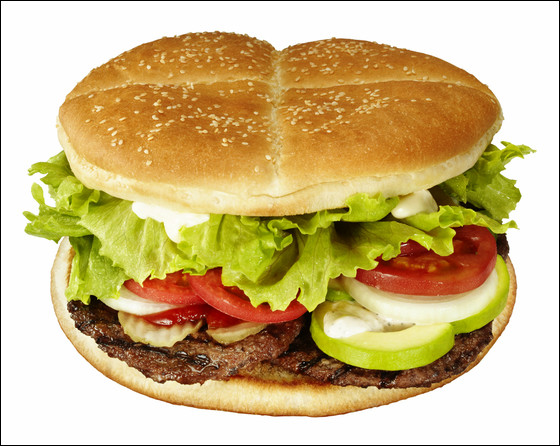 Spicy Jalapeno, Cheese Nacho (Cheese Nacho) which combines crispy tortilla with Toruro cheese sauce line up. Both are offered in a combination of a classic original taste and a half & half of the Burger King sandwiching beef patty, fresh lettuce, tomato and mayonnaise.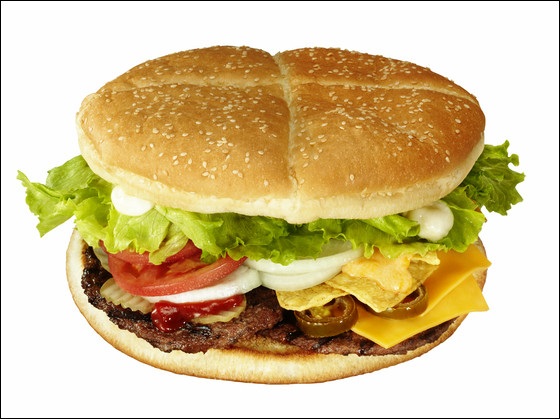 Also, for the party "BK chicken wings" 4 pieces, soft drink M size 4 pieces, "BK Party Set" which is a set of M size of French fries and onion rings is also sold for 2680 yen, in case of no drink 2380 yen.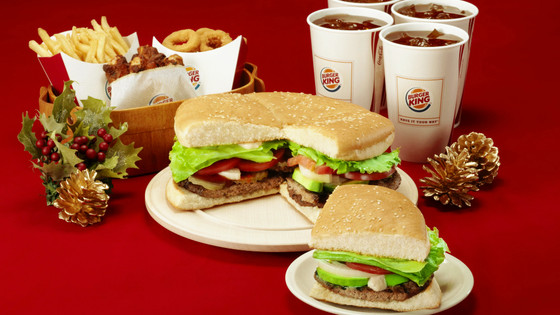 Although "PIZZA - SIZE Burger" is sold separately at stores, "BK Party Set" is reserved 2 days before receipt from November 11 (Friday) to December 22 (Thursday) There is a need and caution is necessary because it is necessary reservation 3 days in advance on delivery date on 25th December.

The official page of Burger King is below. Information on "PIZZA - SIZE Burger" is not published at the time of article writing.

BURGER KING: Burger King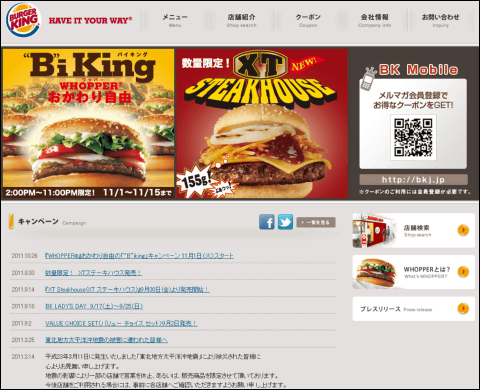 Here is the impression that I actually tried to eat it.

Diameter 22 cm · Pizza Big Size Burger "PIZZA - SIZE Burger" Tasting Review