Compare retro game, contemporary game, graphic evolution side by side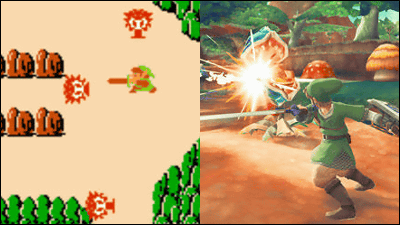 Famicom soft"Super mario bros"26 years since the launch, the graphic of the game has changed a lot. It is a graphic of a game that I am casually watching, but if I look at the game of 20 years ago and the screen of the current game, I can understand the evolution of that evolution again.

Classic vs. Present Day Gaming: Which Is Better? (10 pics) - Izismile.com

◆"Sonic the hedgehog"(1991: mega drive) and"Sonic Generations White Space-Time"(2011: PS 3 / Xbox 360)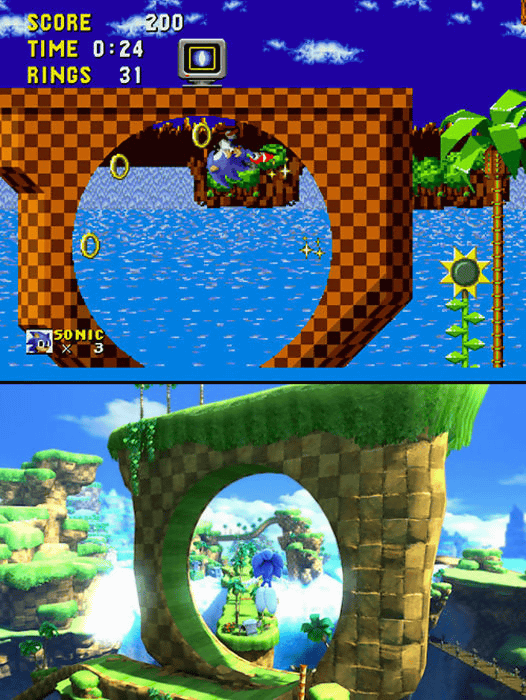 SEGA's signature title "Sonic" series is also 20th anniversary this year. With "Sonic Generations" scheduled to be released on December 1st, a beautiful stage with depth is formed in 3D, keeping the real pleasure of the conventional speedy 2D action. You can see the actual play from the movie below.

Sonic Generations Extended gameplay footage - YouTube


◆"Golden Eye 007"(1997: NINTENDO 64) and"Halo 3"(2007: Xbox 360)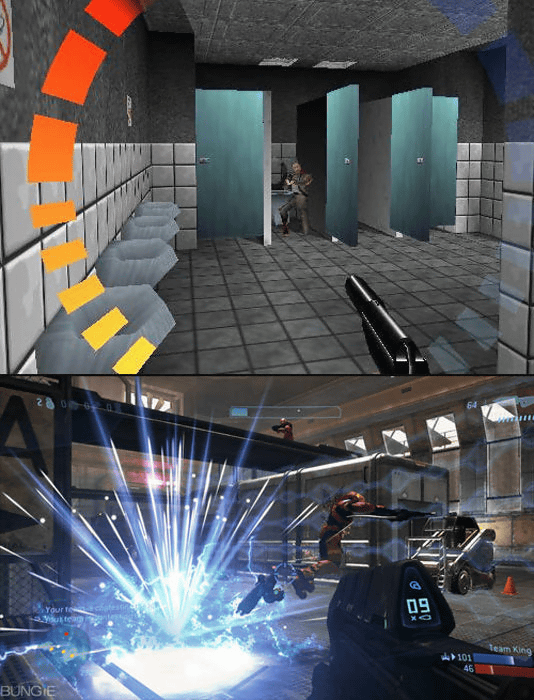 "Golden Eye 007" is a piece of work that was unfamiliar with the game genre still called FPS in Japan. I gained popularity from the high degree of its completion. As represented by the "Halo" series, FPS has become one of the mainstream of game genres, but still there are still many people who want to gather friends and play "Golden Eye 007" still.

The movie below is a play movie of "Golden Eye 007".

007 Play Golden Eye - YouTube


◆"The Legend of Zelda"(1986: Disk system) and"The Legend of Zelda Skyward Sword"(2011: Wii)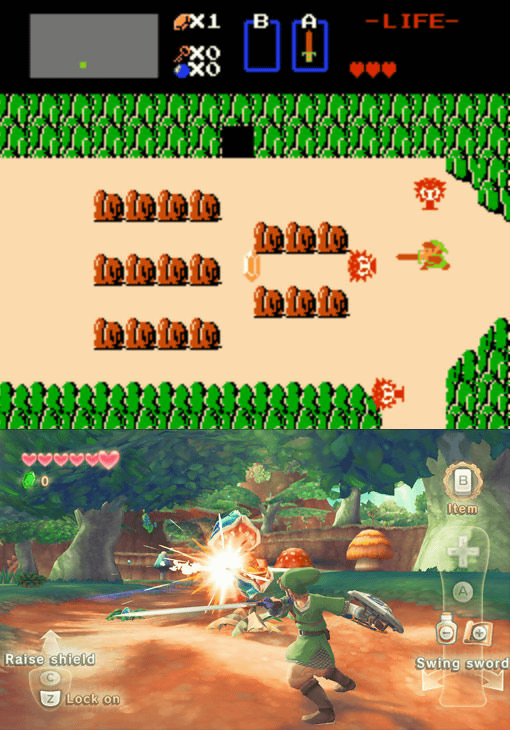 Nintendo's big title "The Legend of Zelda" series, celebrating its 25th anniversary in 2011. The first generation was released on NES disk system. When it is aligned with the latest work, appearance is no longer a completely different game, but the game nature that solves the mystery of the dungeon by making use of swords and items will not shake even after the quarter century.

The movie below is the latest work "The Legend of Zelda Skyward Sword" PV.

Wii The Legend of Zelda Skyward Sword E3PV - YouTube


◆"Metal slug"(1996: Arcade) and"Battlefield 3 (Battlefield 3)"(2011: PC / PS3 / Xbox 360)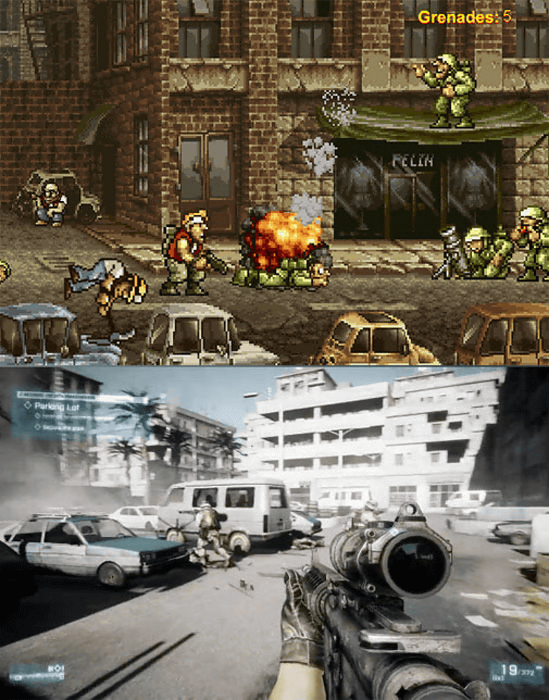 The action shooting "Metal Slug" for two people who overwhelmingly gained popularity with the production of stunning dot picture and exhilarating gameplay also became a work of 15 years ago. The era has shifted, games with the theme of warfare developed to extraordinary in the United States, "Battlefield 3" has an overwhelming realistic battlefield drawn.

From the movie below you can see the actual play of "Battlefield 3".

Battlefield 3 Gameplay - Trailer Gamescon (PS3 Xbox 360 PC) Caspian Border - YouTube


◆"Pole position"(1983: Atari 2600) and"Gran Turismo 5"(2010: PS 3)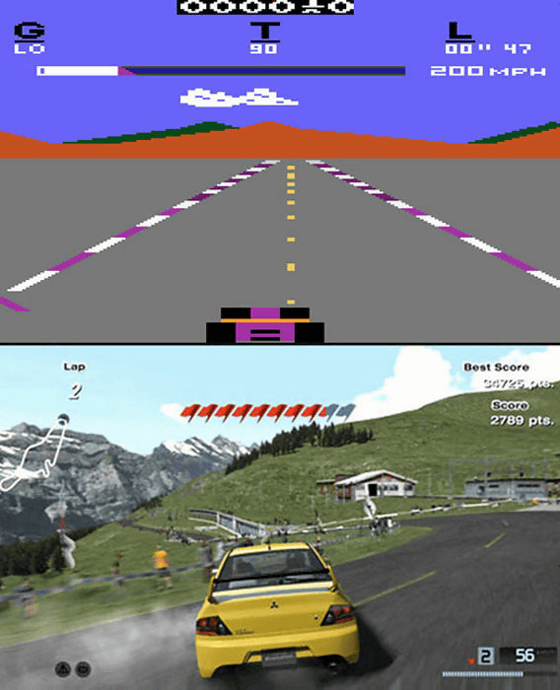 Speaking of "pole position", it is a masterpiece of arcade racing game developed by Namco. The image is the Atari 2600 version released in 1983. Although it is hard to believe from the appearance of the screen, it is possible to drive drifts such as Lauda runaway and reuteman runs, and a guidebook has also been issued. In contrast to "Gran Turismo 5", the degree of reproduction is such that it can no longer be seen as a live-action picture.

The movie below is a trailer movie of "Gran Turismo 5".

Gran Turismo 5 Trailer - E3 2010 - YouTube


◆"Mike Tyson · Punch Out!"(1987: family computer) and"Fight Night Round 3 (Fight Night Round 3)"(2006: PS 3 / Xbox 360)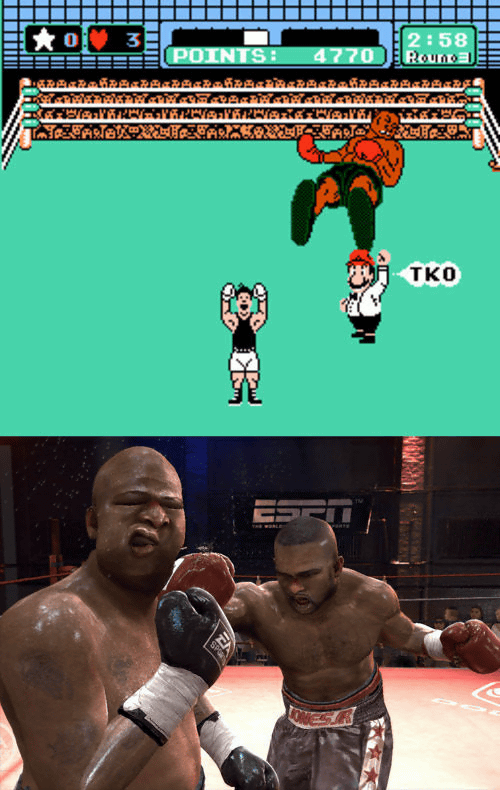 Boxing game where the difference appeared too clearly. In "Mike Tyson · Punch Out !!", there are many people who felt infirmity, though infant, at the strength of Mike Tyson who is the final boss.

As time passed, "Fight Night Round 3" not only evolved greatly in graphics, but also greatly evolved the method of operation. Instead of punching out with buttons, you can use analog sticks to punch out various kinds of punches.

◆ "Super Mario Bros." (1985: Family Computer) and"Braid"(2008: Xbox 360)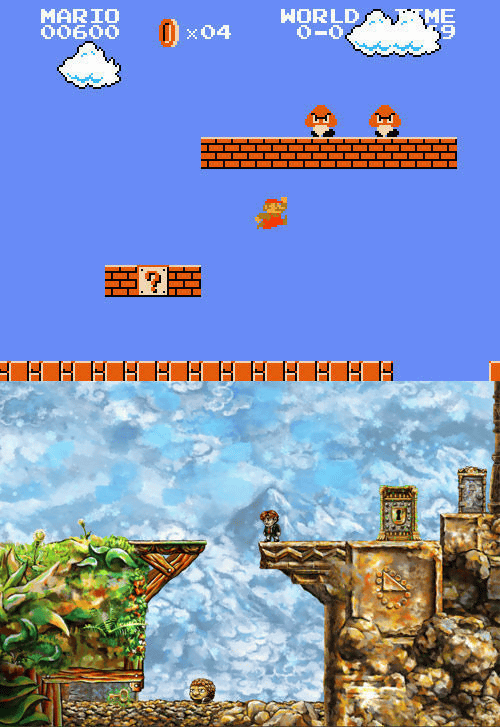 The royal road genre of 2D side scrolling action, many masterpieces are still being produced today, especially at the live arcade of Xbox. "Braid" is an excellent action game, among other things, manipulates the time during the game and clears various obstacles.

In the movie below,"Not only fun but also a game that remains in my heart"It is called "Braid" PV.

Braid


◆"Marble Madness"(1984: Arcade) and"Portal 2" (2011: PC / PS3 / Xbox 360)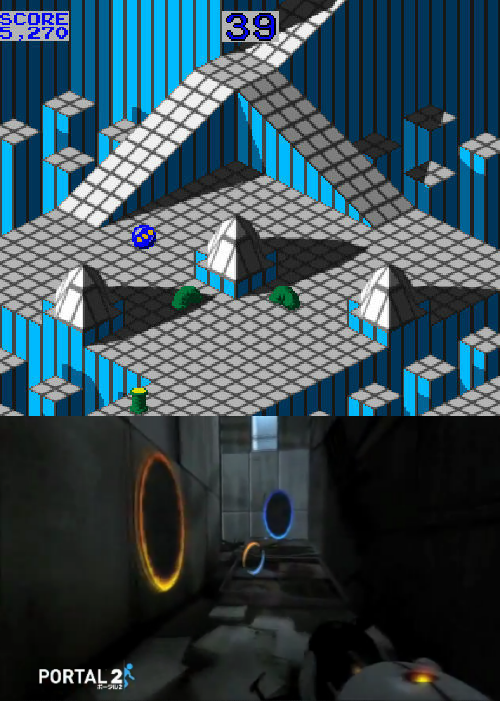 "Marble Madness" is an arcade game developed by Atari Games that rolls a marble (marble) on a map and aims for a goal within the time limit. It has gained popularity with simple gameplay, and it is also ported to Nintendo.

Similarly, as a puzzle game that takes advantage of the characteristics of 3D space, "Portal 2" swept the market in 2011."Portal"The series is "a portal gun that allows you to port a hole when you shoot at the wall and move it towards another hole" and goes through various gimmicks. The movie below is the shop front PV of "Portal 2".

Portal 2 (portal 2): ​​storefront PV - YouTube


◆"Soul Collar"(1987: Arcade) and"Metro 2033"(2010: PC / Xbox 360)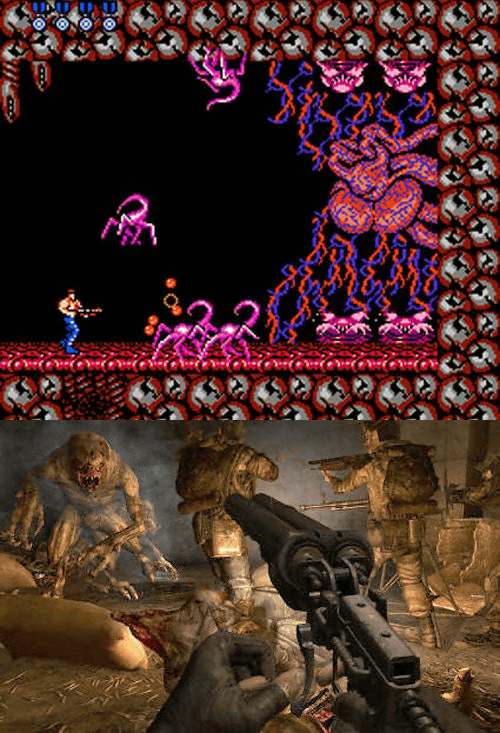 As a game fighting mutant with the gun with SF viewpoint of the world, "Soul Collar" became a game loved in Europe and the United States more than Japan. Originally developed as a title for arcade by Konami, we have evolved our own in the West, and as a series we have made titles that are not yet released in Japan.

In contrast to "Metro 2033" is a game based on the novel by Russian writer Dmitry Gurhhovsky. Set in the underground world after the final war, I will draw a fight against mutants. The movie below is "Metro 2033" PV.

Metro 2033 Promotional Movie - YouTube


◆"Mortal Kombat"(1992: Arcade) and"Soul Calibur V"(Release date unknown: PS3 / Xbox 360)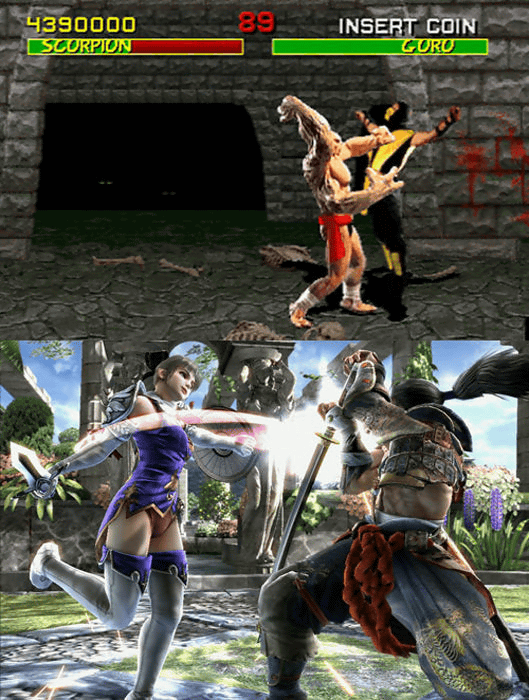 "Mortal Kombat" is an innovative 2D fighting game using characters captured by live-actions released in North America. In Japan, it is a "Mortal Kombat" series which tends to be treated as color, but in the United States it is proud of its overwhelming popularity. In contrast to 'Soul Calibur V', PV which makes you feel obsessed with the texture expression of the character while the release date is unknown is released.

The movie below is the play movie of the first "Mortal Combat".

Mortal Combat 1 Arcade 1992 Midway Y Unit hardware by Ed - YouTube


This is "Soul Calibur V" PV.

"Soul Calibur V" Tokyo Game Show 2011 Trailer - YouTube


Looking at this way, even in the same genre, we have evolved into a completely different game between those of 20 years ago and the current one. Twenty years later in 2030, I do not have any idea what kind of game is appearing ....