Tokushima burgers' tasting reviews that differ in freshness because they eat things in Tokushima in Tokushima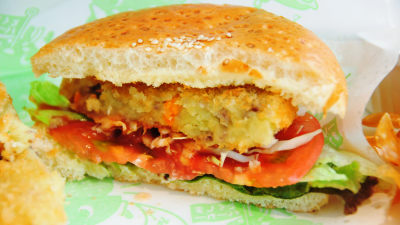 "Tokushima Burger"There may still be few people who have heard of the name 's name. Tokushima Burger is a local hamburger under development by Tokushima Burger Cooperative Association, aiming for local production of local produce that makes use of rich agricultural products of Tokushima. We are pursuing unique tastes that can only be eaten in Tokushima, using brand cattle and brand pigs such as Awa cow and fresh vegetables cultivated in nearby agricultural land.

This time,"Machi ★ Asobi vol.7"I tried to eat what it is like Tokushima Burger at two stores that were gourmet hunt target shops.

Machi ★ Asobi vol.7 2011.09.23 ~ 10.10 held

Certified Burger List _ Tokushima City (Central) Tokushima Burger | Tokushima Burger Cooperative

In the coffee shop "Wood Ibis" in Tokushima City Binomoto Town, you can eat "Takushima Both Baga".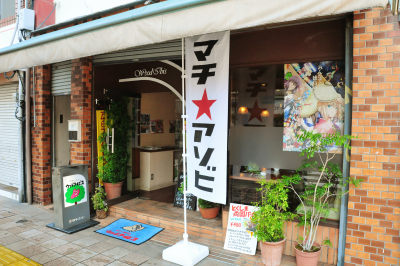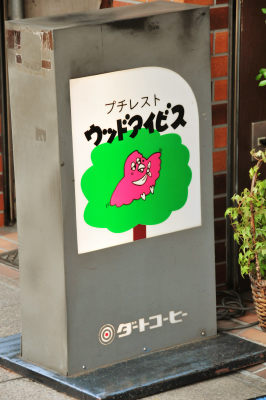 In front of the store you can see commentaries of Tokushima Both countries Burger.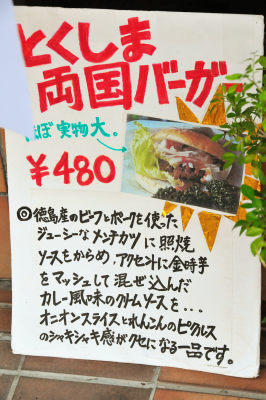 The gourmet hunt target menu of this time is "Machi ★ Assobi limited set" where drinks are baked in burger, baked marshmallows & ices are set.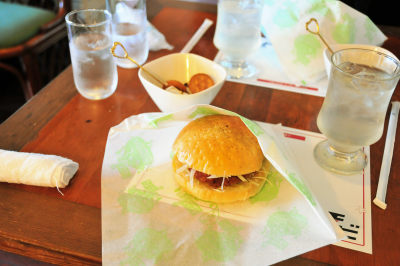 And this is Tokushima Burger both countries. Tokushima Burger says that the limited ingredients such as "This is the ingredient of Tokushima Burger" does not exist, each shop arranges foods produced in Tokushima independently, and Tokushima Burger Cooperative Association approves what Tokushima Burger calls Because it has a special style, it is characterized by various burgers.



When opening the buns, a lot of cream sauce with curry flavor is on top of the munch cut.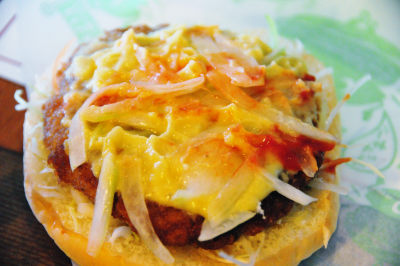 Mentikats are very soft and mashedNaruto KonemiBecause it contains texture or fluffy texture. The buns are also soft, soft and fluffy taste that is very gentle on the whole. It is a different directional burger from the generally-known hamburger such as McDonald's and Mos Burger.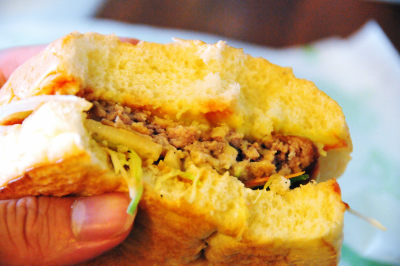 Baked marshmallow is moderately matched with modest vanilla ice of sweetness, it feels kind of nostalgic.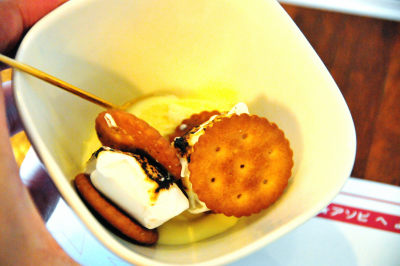 And for drinks you can choose juice as well as coffee or tea. It has a sour tender than lemon, taste easy to drink plainly.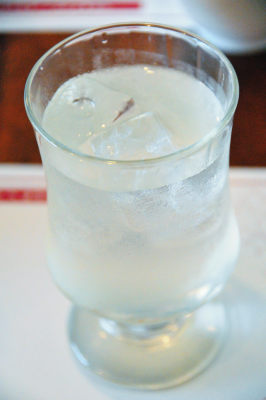 At "Il Rosa" in the shopping center "Clement Plaza" directly linked to Tokushima station, you can eat three kinds of Tokushima burger.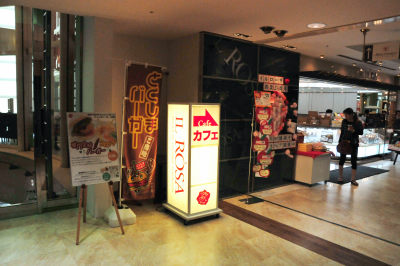 This is "Naruto gold croquette burger drink set". Drinks and coleslaw salad, Naruto gold fly are set.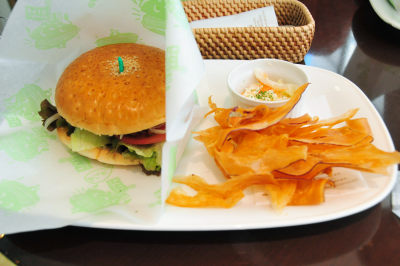 When opening the buns, Naruto gold croquette crowns richly on fresh lettuce and tomatoes.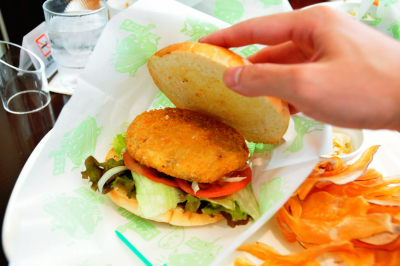 Very fluffy light texture is impressive. The light buns are also chosen, but I feel the light impression that the mouthfeel is lighter than the croquettes of potatoes alone, whether it is a feature of using Naruto gold time. Tomatoes and lettuce are also juicy and fresh feeling. It is a burger that makes you feel the umami of the material.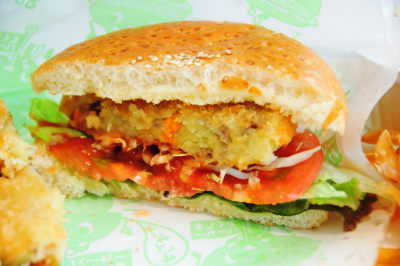 Cole throw is a soft sour taste, and it seems that even people who are not good at sour salad seem to be able to eat without discomfort.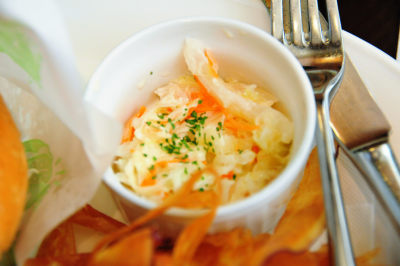 Naruto gold fly crispy with thin fried. Sweet potato, sweetness is not so strong, it is easy to eat chips to be put together.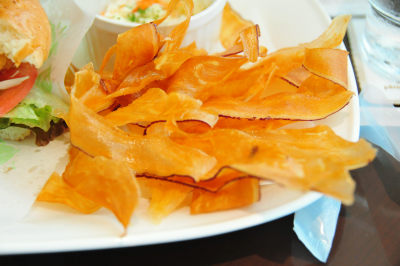 Here is "Suki Chicken's Teriyaki Burger".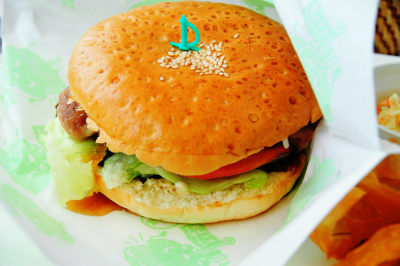 One meat of chicken is on top.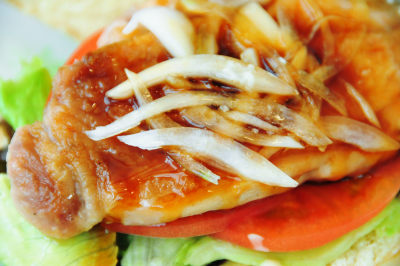 Suki chicken is a pretty feeling with a good texture. Again the freshness of tomatoes and lettuce stand out, it is a burger that you can taste fresh vegetables.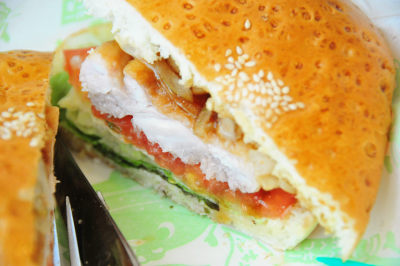 This is "ET Burger combined with Susuki beef and Awa Pork."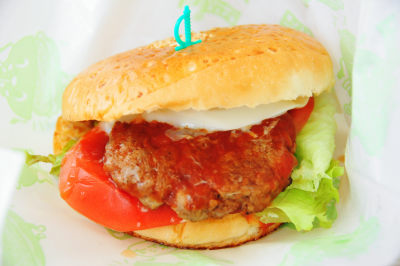 There is a fried egg on the hamburger steak.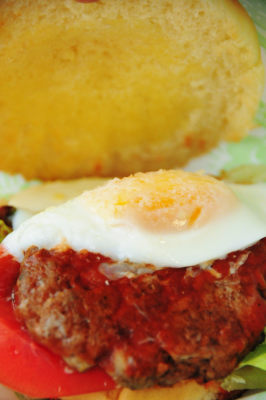 The hamburgers are extremely soft, and this is also a rather fluffy texture. It is the opposite direction to the burger which feels unique meatiness and meat scent, but the volume is plentiful with fried egg and hamburger steak. The appearance is an orthodox hamburger, but there are differences in taste and texture.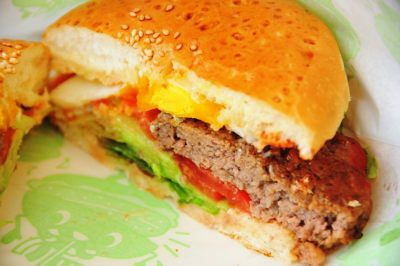 I ordered Yuzu Soda and Soda Soda for drinks.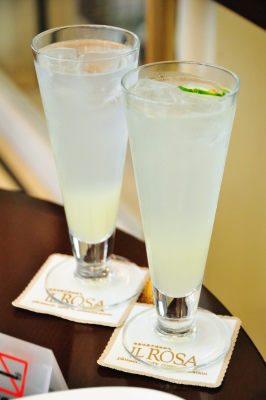 Yuzu, the fruit of the flesh As the taste and scent as it is quite clearly out, it may be a bit surprising to drink for the first time.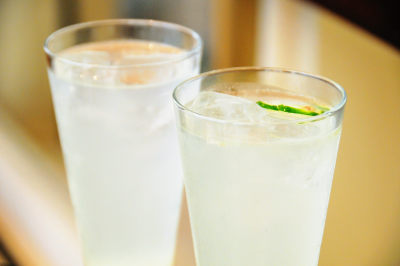 In addition, there are many other Tokushima burger, and its variations areTokushima Burger Cooperative Certified Burger ListYou can see from.