Sony to launch cheap, high-performance 3D display for PS3, including eyeglasses etc.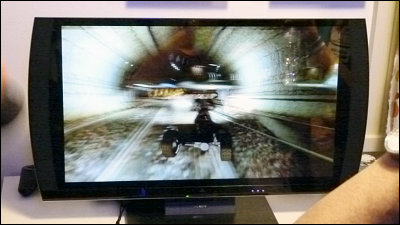 At "E3 2011" held in Los Angeles, USA this June,Sony announced an inexpensive 3D display for PS3It finally decided to release in the country.

(PDF file)Extend the 3D world of "PlayStation 3" even further
"3D display" and "3D glasses"
Release on November 2 (Wed) at suggested retail prices of 44,980 yen (including tax) and 5,980 yen (tax included) respectively

According to the press release of Sony Computer Entertainment Inc., the company will release "3D Display (CECH - ZED 1 J)" for PS 3 from Wednesday, 2 November at a suggested retail price of 49,980 yen.

The 3D display released this time is 24 inches in size and supports 1920 x 1080 full HD display and quadruple speed display, in addition to the edge light type white LED backlight and stereo speakers plus a subwoofer, 2 In a game played by a person, a new function "SimulView" which can display different images for each player in full screen is installed.

In addition to adopting the quadruple-speed frame sequential method that minimizes crosstalk in which images for the right eye and the left eye are mixed for the first time as a 24-inch class, in addition to 1-frame packing, top and bottom, and side-by-side 3D signals It has become a very cost-effective model such as correspondence.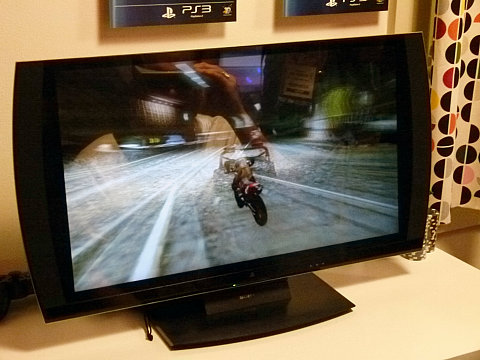 It has HDMI input × 2, component input × 1, headphone output on the back. In addition to using PS2 and PSP by using component input, it also adopts the "PSP Zoom" screen mode that can display the PSP's video in full screen.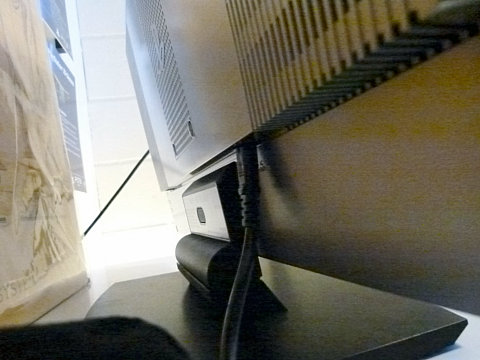 Attached 3D glasses. It can be charged by USB connection with PS3, about 3 hours with quick charge of 3 minutes, about 30 hours driving with 45 minutes charge possible. In addition, according to display release on Wednesday, November 2, solo selling is also performed at a suggested retail price of 5980 yen.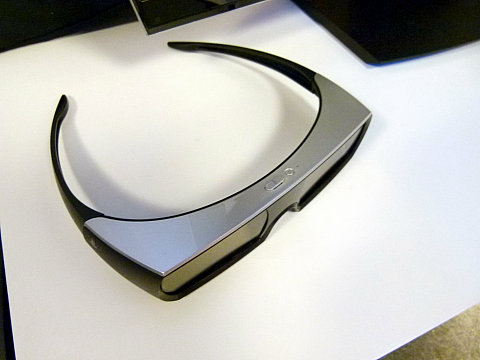 Because PS3 has 3D Blu-ray software playback function in addition to 3D game function, it will be able to enjoy 3D contents by combining ... ... is a big merit of 3D display which will be released this time , And can also be used as a TV in combination with terrestrial digital broadcast tuner "torne".

Also, because there are two HDMI input terminals, you can also use it as a substitute for a computer monitor or 3D content taken by connecting a 3D compatible smartphone with HDMI, so it's not quite cost effective Cow.