European sales restart of "Galaxy Tab", "opinion that Apple made fabrics evidence" also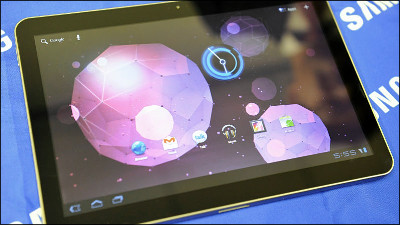 In response to Apple's appeal,Samsung tablet terminal "Galaxy Tab" was discontinued in EuropeI told you that sales will resume except in some areas.

Also, there is an opinion that whether the evidence submitted by Apple when asking for discontinuation measures is faked.

Samsung Galaxy tablet ban lifted but did Apple mislead court with 'squashed' photo? | Mail Online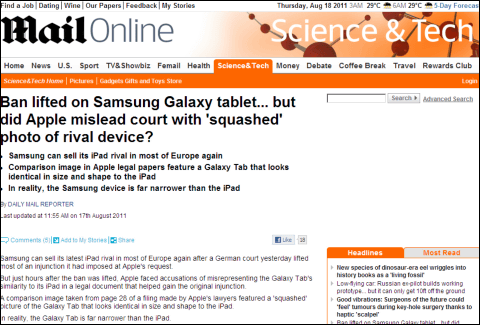 According to the British mass media "Mail Online", the District Court of Germany, Germany and Dusseldorf, which allowed Apple to suspend sales of "Galaxy Tab" in Europe excluding the Netherlands, It seems that we have canceled the injunction for sales outside Germany except that there is a problem with that it extends to countries other than Germany.

This will allow Samsung to sell the Galaxy Tab across Europe other than Germany, but a new problem has been raised in the court in order for Apple to sell the Galaxy Tab as an "imitation of the iPad" Evidence submitted.

An image comparing iPad and Galaxy Tab. Apple has submitted this image to the court as "evidence that imitates" and it looks like a real shocking ... ...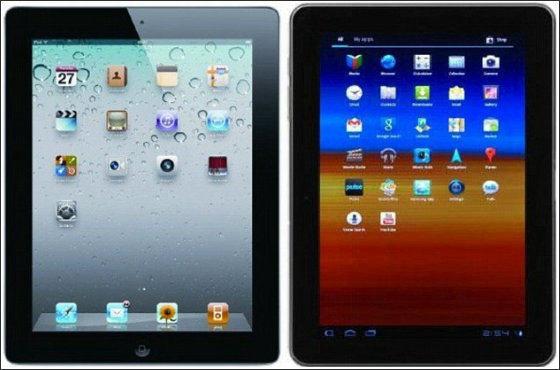 Actually comparing both models will be like this. I found that the Galaxy Tab is more elongated to the iPad, slightly different from the above picture. In response to this, the image submitted by Apple is a different fabrication from the real thing, and there is an opinion that it invites Mislead of the court.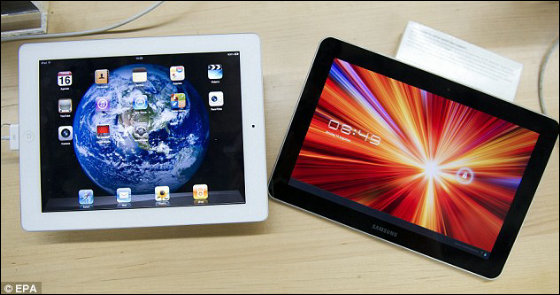 In addition, Samsung has announced its intention to reassert its intellectual property rights at the hearing planned on August 25, and will not keep its stance to continue fighting with Apple in the future, It is likely to be the case for the time being.
in Mobile, Posted by darkhorse_log