Capcom officially announces the suspension of development of "Rockman DASH 3"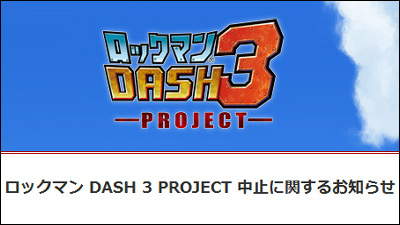 In October shortly after the start of development was announced on September 29, 2010, I was in charge of producing the Rockman seriesKeiji InamuneMrCapcomHe resigned from executive director and faced the situation of retiring from the company"Rockman DASH 3"However, finally the development suspension was officially announced.

CAPCOM: Rockman DASH 3 PROJECT | DASH Development Room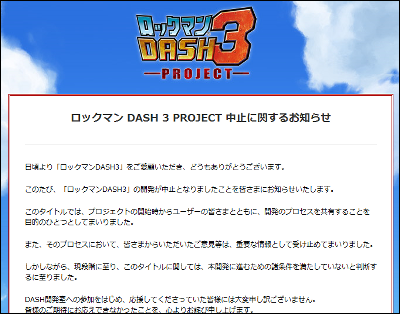 According to the announcement on Capcom's official page, the reason for canceling this development is "We have reached the present stage and have decided that this title is not satisfied with the conditions for going on this development" It was.

In Capcom's game development, "trial production" was first carried out, and it is judged whether this game is whether it is a game to be included in this development by this prototype. In this "Rockman DASH 3", we created a user community as "Rockman DASH 3 PROJECT" from the stage of this prototype, aiming to develop games that incorporate user opinions largelyNew Heroine Design CompetitionA number of user participation type projects have been done.

As a background, evaluation of "prototype" produced under the concept of "Construct and operate a special WEB community and realize the new Rockman DASH with Nintendo 3DS" was held on February 25, 2011 ,The result announced that it was "extension of prototype period"It was done. As of April, it is scheduled to be paid before the main volumeWe will enter this development by watching the sales of the prologue version "Rockman DASH 3 THE Prologue! Show on the Ura side of the game"It was reported that, on 20th May thisDelayed delivery of prologue version announcedAs a result, it was announced that this development was canceled without waiting for this release.

The detailed background of this development can be seen from the staff blog.

Rockman DASH 3 PROJECT: DASH Development Room Blog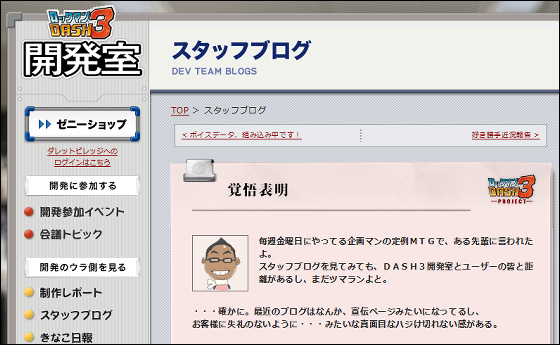 As for the staff blog which was able to contribute comments so far, it is now impossible to post comments, and in Q & amp; A it is "to respond to avoid confusion, we are sorry, but resume posting function There is nothing to do ".Q & amp; A on the official pageAccording to the schedule of the resumption of development in the future "There is no plan to resume at the moment".

Q & amp; A responds to questions such as future development schedule and what will be the idea submitted.

CAPCOM: Rockman DASH 3 PROJECT | DASH Development Room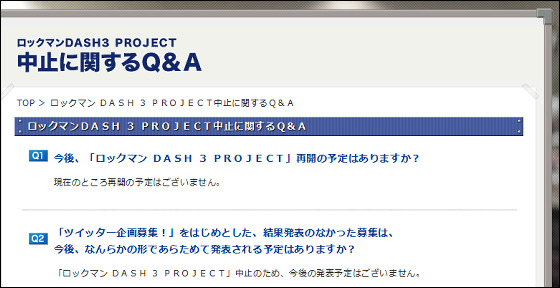 In the user participation planning, we distribute the virtual currency "Zeny" to the user who adopted the opinion, and in the "Zeny shop" for registered users, you can purchase wallpapers etc using Zenny However, with the withdrawal of development, since the site will be closed at 12 o'clock on August 19th, Zenny that could not be used up to then will be invalid. Some of the projects have not been published, such as "Twitter planning recruitment!" There are also plans that have not been published, but there is no plan to publish in the future ".

Mr. Inameba, the original producer, also wrote a TV program"Nikkei Special Cambrian Palace"When appeared in,"What judgment?" "Are you willing to throw gold in the dub?"Although such a stark realistic attitude was noted as a remark by remarks such as Rockman DASH 3, it is very regrettable that Rockman DASH 3 could not cross this wall, but all future Rockman series It seems that it is not that it will not be developed, so I'd like to expect the following works.

· Added on July 21
Incidentally, Mr. Keiji Inakea, who was a producer of the Rockman series, is also uploading feedback on his own blog with the title "What kind of judgment!" To stop development.

It's Keiji Inafune! It is! : What judgment!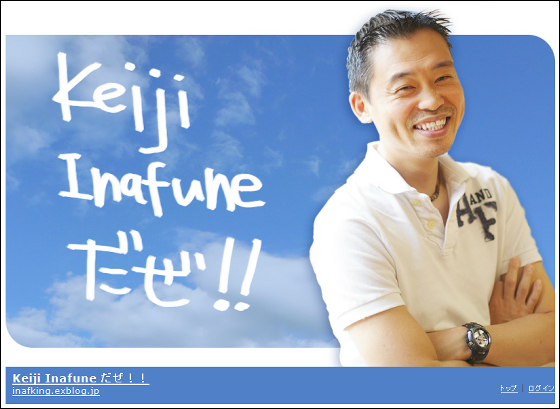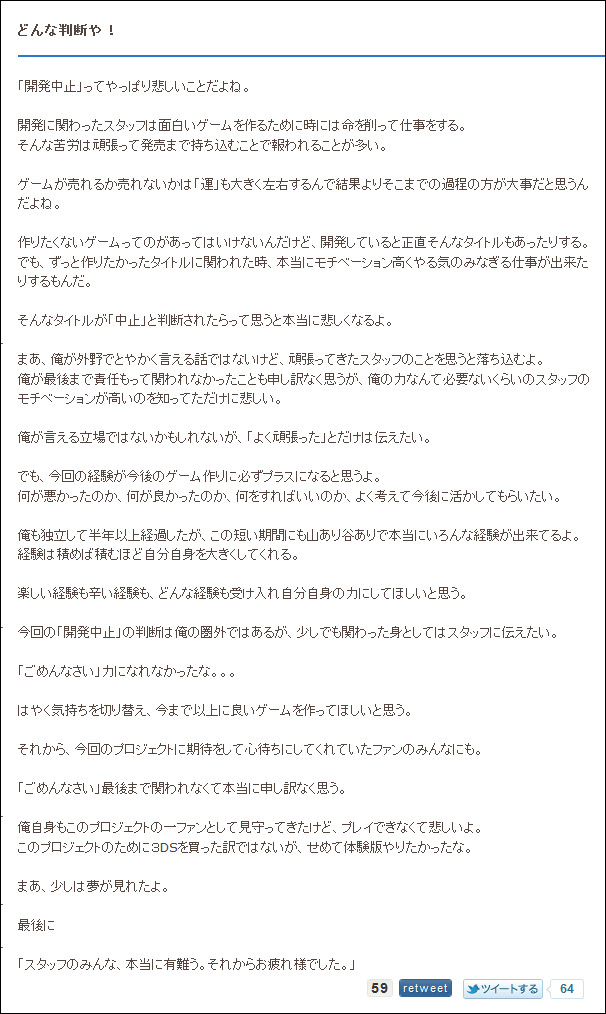 in Game, Posted by darkhorse_log