Reasons for Xperia (SO - 01B) 's Android 2.3 update to be postponed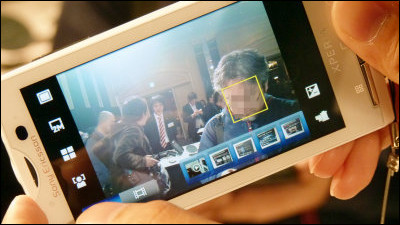 EarlierBeing a policy to send off the Android 2.3 update of "Xperia (SO-01B)"We informed that the NTT Docomo Public Relations Department responded, but the reason for it has become clear.

The editorial department asked NTT Docomo's public relations department again about the reason why they do not offer Android 2.3 update to "Xperia (SO - 01B)" for "Xperia X10", but the following points are cited as reasons I will.

· I can not demonstrate performance like "Xperia arc (SO - 01C)" or "Xperia acro (SO - 02C)" announced this year as Android 2.3 model
· User data can not be retained at the time of version up, and the main body is always initialized
· Data backup applications are gone
· There is no smile recognition function "smile shutter" at camera shooting
· The Japanese font "Motoya font" provided in the current Android 2.1 version can not be applied

NTT DoCoMo Public Relations Department responds that these points are comprehensively considered to be because users can not provide satisfactory quality, but while there are still many users who are not familiar with smartphones, "the body is initialized NTT DoCoMo seems to be an unavoidable judgment in considering that it is a part that can never be overlooked that updating will be carried out without knowing that the data will be lost " .

By the way, "It loses data when updating Android 2.3", "Data backup / restoration software can not be used", "Face recognition can not be used"When I announced that Sony Ericsson is planning to offer updates to Android 2.3 to Xperia X10 in March this yearIt is also touched upon by NTT DoCoMo, so it must be noted that it can not be handled by NTT DoCoMo.