It is reported that animation "NOIR (Noir)" will become a live-action drama in the United States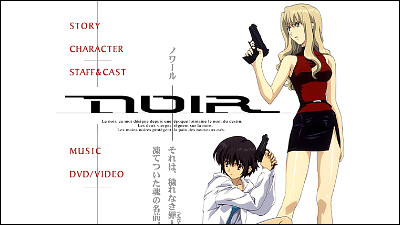 From April 5th 2001 to September 27th the same year, broadcast on TV Tokyo, two girls form an assassination unit for each purpose and fight against the gigantic organization ... Oshima Oshima original, Koichi Masashita Director's TV animation "NOIR (Noir)It was reported that the live-action drama will be changed in the United States.

It is the same work that is highly attractive such as unique BGM by Kajiura Yuki, unique atmosphere, and key words such as "solder" and "true noir", but what kind of drama is it?

Starz Picks Up Sam Raimi & Rob Tapert's Female Assassin Drama 'Noir' To Series? Deadline.com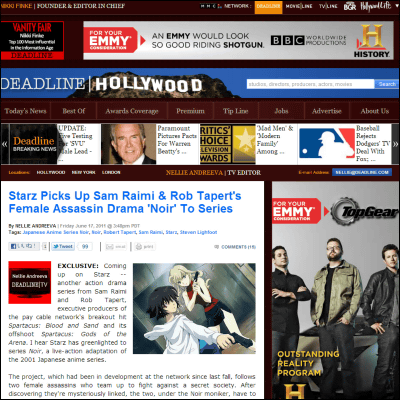 According to this article, it seems to have revealed that the pay TV TV network "CATV" for the American cable TV set "Starz" began making NOIR live-action drama.

In making live-action dramaSteve Lightfoot (Steve Lightfoot)Was in charge of the script, and served as the director of the "Dead Spirit Viracle" "Darkman" "Spider-Man" seriesSam Raimi (Sam Raimi)He will become an executive producer.

In addition, although it is undecided how many episodes will be made when it is actually dramaized, it is said that dramas newly broadcasted by Starz are often composed of 8 to 10 episodes in a single season It is.

Although it seems that the fans of the Japanese are heard from the fans by casting, it is likely that attention will be focused on whether or not it will really be dramaized and whether it will be telecasted.