"Eneloop plus" which added the overheat prevention function and "eneloop pro" which increased the capacity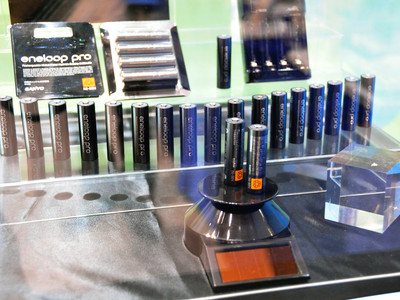 The other day,Sanyo ElectricNew eneloop announced, the real thing of "eneloop plus" and "eneloop pro"Tokyo Toy Show 2011It was exhibited at the venue.

Eneloop pro is a high capacity model released in July 2011, eneloop plus is a model that added overheat prevention function to the conventional eneloop, it is on sale in December 2011.

Details are as below.
~ New line up added to eneloop series ~ New high-capacity type and high reliability type rechargeable batteries "eneloop pro" and "eneloop plus" are newly released | News Releases | Sanyo Electric

Tokyo Toy Show 2011, Sanyo Electric booth.



Speaking of SANYO, eneloop is known for its low self-discharge characteristics (self-discharge is small even if left unattended).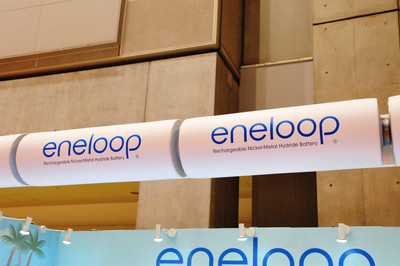 Eneloop plus plus the overheat prevention function added to the conventional eneloop, scheduled to be released on December 1, 2011.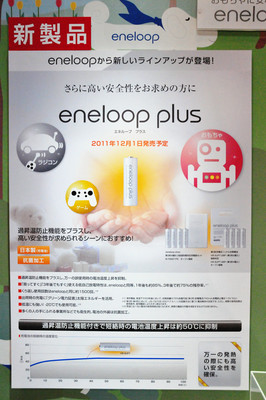 When the battery shorts, it may get hot enough to be touched but the overheating protection function prevents it and suppresses the temperature rise to about 50 degrees. The performance such as capacity and repeated use number is the same as eneloop.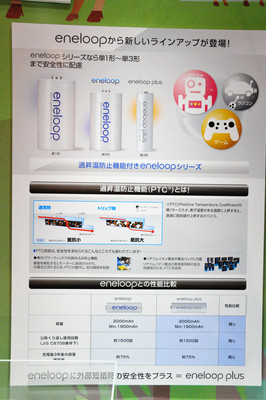 The real thing was like this.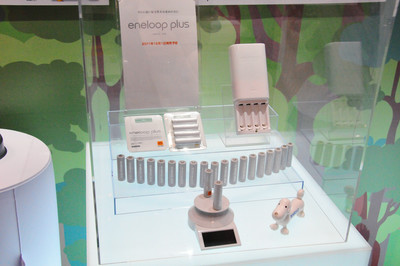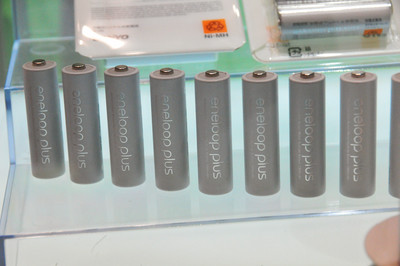 Eneloop pro is a model with more battery capacity, to be released in July 2011.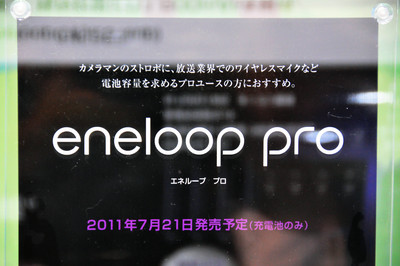 It is the best battery for scenes where high capacity batteries such as strobes and wireless microphones are required.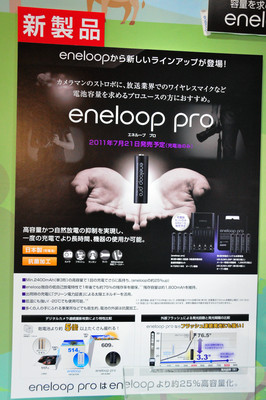 Battery capacity is 500 mAh more than eneloop 2500 mAh, instead the number of repeated uses will increase to eneloop.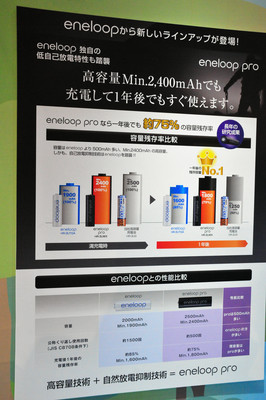 The real thing is like this.