Movie "Children following the stars", starting in August starting in Korea in 100 facilities scale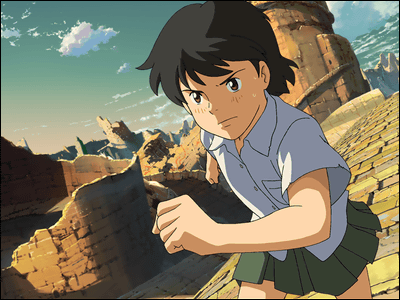 Film being released from May 7child chasing star"Theatrical release in Korea has been decided. The opening time is in early August, it is unusual for mini theater Japanese movies to be released on a scale of 100 buildings in Korean movie theaters.

In addition to continuing to be open to the public in the domestic market, there is also planned to hold "a child who follows the stars" special night,Makoto ShinkaiTeach-in by the director is also done.

Details are as below.
"Child who Follows the Star" Official Website / Makoto Shinkai the Latest Work
http://www.hoshi-o-kodomo.jp/

"Chasing a star" is published as a new work by Makoto Shinkai from May 7th in Cinema Sunshine Ikebukuro, Shinjuku Baltic 9 and others nationwide. With the Korean film distribution company AONE ENTERTAINMENT, we have decided the theatrical release in 100 Korean domestic screens in early August. It is an unusual size that mini theater Japanese movies are released at 100 halls.

As for the development of Shinkai's directorial work in Korea, DVD release of the debut work "Hoshino goe" has been done, and in 2007 three centers "5 centimeters per second" has been released at three pavilions, It will be a form that appeals strongly in public.

"Children following the stars" will decorate the opening of the 15th Seoul International Manga and Animation Festival to be held in Seoul from July 20th to 24th, and in conjunction with this planned trip to Korea is scheduled I will. Also, at the Seoul Animation Center in Korea, Makoto Shinkai works as an original painting exhibition.

Regarding the disclosure in Korea, comments from Shinkai directed by:

It is interesting how Korean children who "follow the stars" are accepted in Korea where subculture has deeply influenced each other.
I think that I will wait for believing that they will universally reach the theme of expressing means called animation and life and death.
By the way, besides being continued to be released in Japan, there is still more to be done on June 7, Shinjuku Baltic 9 will perform a stage greeting by Team Shinkai after the screening from 18:45 and teach-in will be held on June 9 On June 16th, an event calling guests was held at Cinema Sunshine Ikebukuro as "Children following Children's Night", at Cinema Sunshine Tsuchiura on June 11, at Saku am cinema on June 18 Stage greetings & autograph sessions are to be held.

There is also a theater which will be open to the public yet, so please have a look at the theater if you have a chance.

© Makoto Shinkai / CMMMY