A baby doll reborn realistically from hair to Yodare's mouth "Reborn · Babies"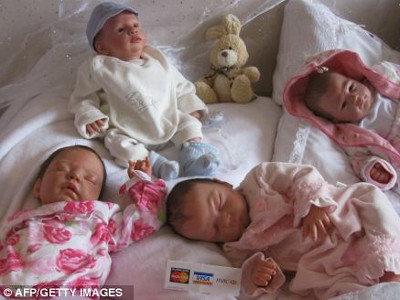 A popular baby doll pursuing realism in Europe and the United States is "Reborn babies (Reborn Babies)." Not only hair such as hair and eyelashes, but also blood vessels, and even Yodare of the mouth has been reproduced.

It is this product that is receiving support from parents who have lost children mainly, but the opinion is divided into two in psychologists about the effect of healing the heart of a wounded parent.

Examples of people living with real baby dolls and opinions of psychologists are below.Grieving women buy lifelike 'reborn baby' dolls to help them mourn their loss | Mail Online

"Reborn babies" is a doll that imitates a popular baby in Europe and the United States, and is widely favored by parents trying to heal the sorrow that the baby died from the doll collector.

Hair and blood vessels made of mohair, claws and eyelashes, even at the corner of the mouth have been reproduced by anyone, and it has become a very real work.

Nikki Hunn, a British graphic designer currently responsible for the production of dolls, has given us the most impressive ordering experience of making half a dozen dolls at once with an order from a woman who lost a child . Most of the owner of the doll seems to put a doll in the cradle at home, but some people sometimes take dolls to the land without friends / acquaintances.

Eve Hasty (57) owns this doll purchased in the UK, named Abby. She has experienced death of a seven-year-old daughter with leukemia, and after seeing Abby she remembered her daughter, so I decided to buy it. Because she has a son and a granddaughter of 7 years old she seems to project a very deceased girl to a doll rather than merely missing "child" and bought it. Abby is more than a doll for her, "Abby is not sick and absolutely does not die, so I can live with this girl without worrying about that anymore." I will.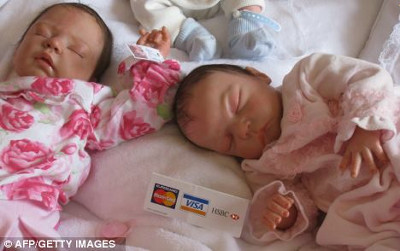 About "Reborn babies" which plays a role of comforting the hearts of parents who lost their children, psychologists have broken opinions in favor of and opposition. Ingrid Collins, a therapist quoted in a dissertation written by the opposition, said, "When you are subject to the mourning of a child who died, what would you do with the doll and fill it in the soil? If there is a surplus to cuddle the doll, should we live that love now and should we turn to the people who need protection? "He criticized the compensation act with the doll severely .

Meanwhile, Sandra Wheatley says that it will help heal the sadness of a parent who has lost a child by utilizing a doll, and that if it is not used for too long a doll, it will work soundly .

"Reborn babies" has been introduced in various scenes besides parents who have lost their children. A woman in her forties wanted a child by marriage, but because he had no time to find an adopted child, he purchased it for a real child. "It is reasonable without clothes becoming smaller and not wearable, but of course I do not walk or speak on my own," of course I'm talking about BBC 's documentary coverage.

"Reborn babies" in a package selling state. Because of its reality, it looks somewhat grotesque if it is before assembly.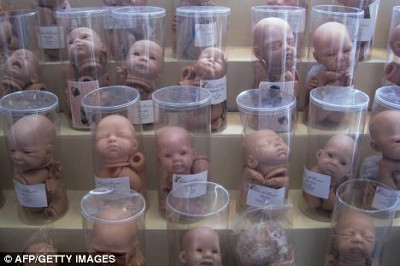 Moreover, when giving "Reborn babies" to a woman who lives in a nursing home in the UK, she gained a more attitude and decreased aggression than before.

On the other hand, because "Reborn babies" is too elaborate, there are incidents that make a doll mistaken for a real baby in America and other areas. One example is the case that a police officer destroyed the window to rescue a doll fixed in a car seat in the car.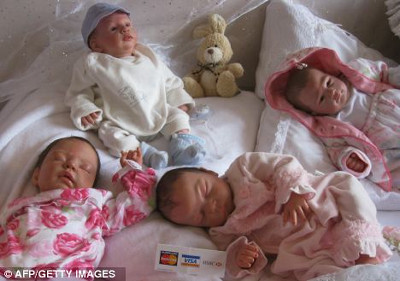 in Note, Posted by darkhorse_log