"Kyocera Echo" photo review, touch panel 2 different kinds of smartphone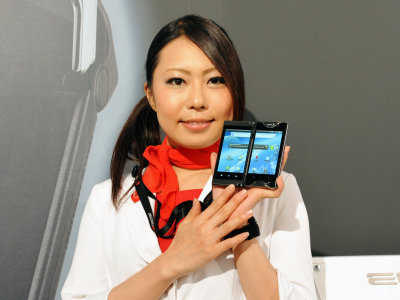 Kyocera in February this year Android smartphone adopted two touch panels that supported the CDMA 2000 system for the American market "Kyocera EchoAlthough it announced, it is being held from todayWireless Japan 2011So we will deliver a photo review.

Details are as below.Wireless Japan 2011Kyocera booth.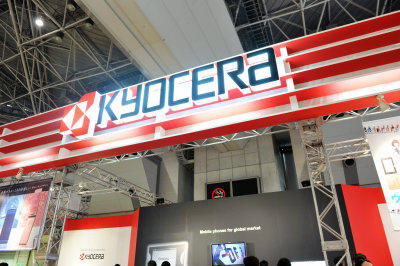 "Kyocera Echo" is on display.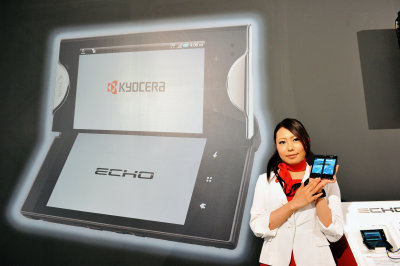 Mr. companion has "Kyocera Echo".



The exhibition of "Kyocera Echo" looks something like this.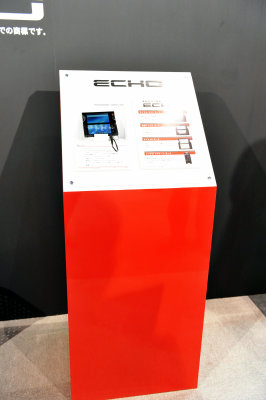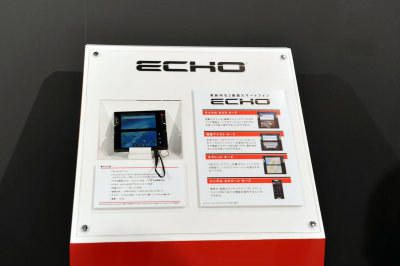 Feature Description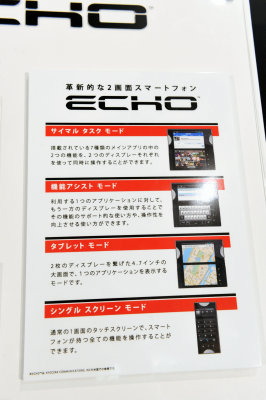 The model adopts four modes for effectively using two displays.

◆ Single screen mode
It is possible to operate all functions of the smartphone with the usual single screen touch screen.

◆ Simultaneous task mode
Two functions in the seven main applications installed, such as e-mail software and browsers, such as "reading mail on one display while opening a text message on the other display" Operation is possible using display.

◆ Function Assist mode
For one application to use such as "use the other display as a large keyboard when creating e-mail", "watch YouTube, choose the movie you want to see next on the other display", the other display By using, you can use supportive usage of that function or use it to improve operability.

◆ Tablet mode
A mode of displaying maps, videos, websites, etc. on a large 4.7-inch screen that connects two displays.

Main Specifications. Two 2.5-inch WVGA touch panels are mounted, and a 5-megapixel camera for 720p movie shooting is installed. In addition, the CPU is equipped with the 1st generation Snapdragon "QSD 8650 (1 GHz)", with 1 GB internal memory, IEEE 802.11 b / g compatible wireless LAN, Bluetooth 2.1 + EDR, microSD card slot, etc. The OS version 2.2.1370 mAh spare battery and dedicated small compact charging stand are included.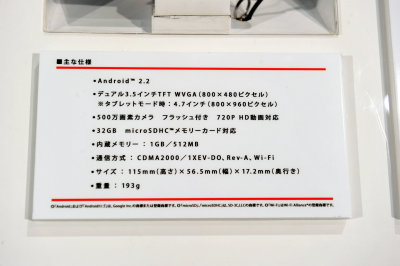 front. By the way this is a single screen mode.



Left side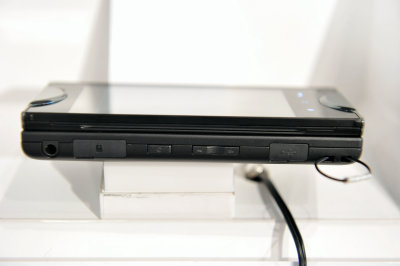 right side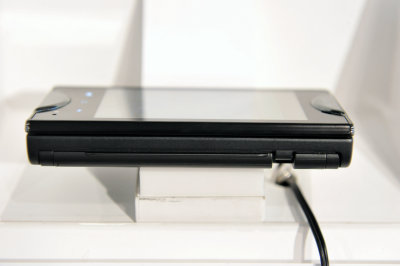 Bottom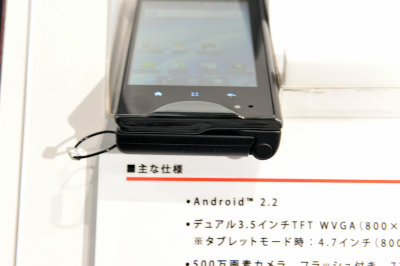 Upper part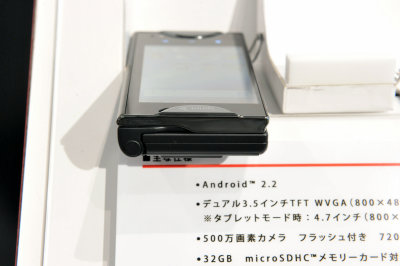 Adopted a special hinge called "pivot hinge"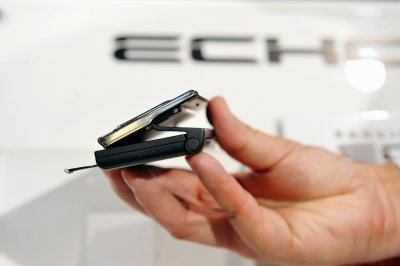 By using this hinge ......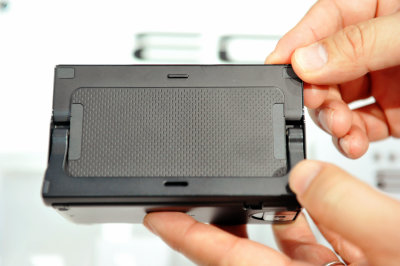 A mechanism that can transform from single screen to tablet mode.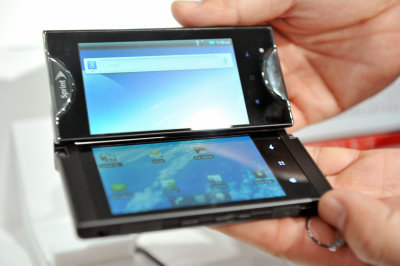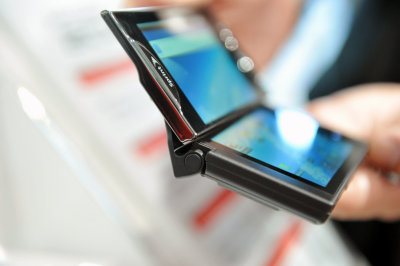 Of course it is also possible to type on full screen display.



Kyocera's mobile phone, PHS product information page is from the following.

Mobile phone / PHS | Kyocera

· Next article
2 screen smartphone "Kyocera Echo" movie review, the structure of a unique folding mechanism "pivot hinge" also revealed - GIGAZINE