"New hearing smartphone" prototype review, even when headphone is facing face down, you can talk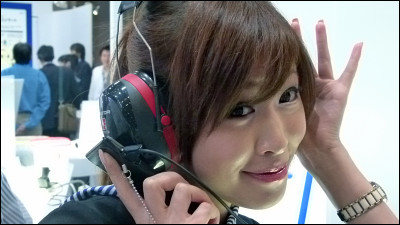 We recently told that KDDI is developing a "new hearing smartphone" that can hear sound even if it is wearing headphones at the construction site, but it has been held from todayCEATEC JAPAN 2011So the prototype was exhibited.

KDDI's "New Hearing Smartphone" Booth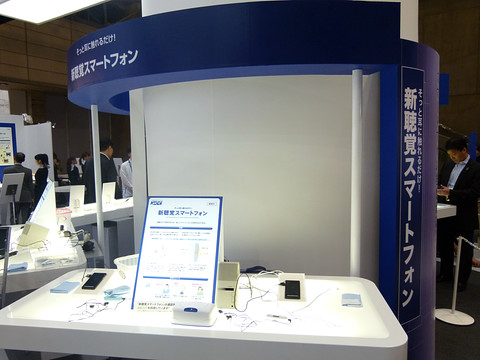 The new auditory smartphone adopts the mechanism that the sound is generated in the ear by vibrating the entire smartphone, and by eliminating the "sound hole" that has existed so far, the waterproofness of the main body, It contributes to power saving and thinning.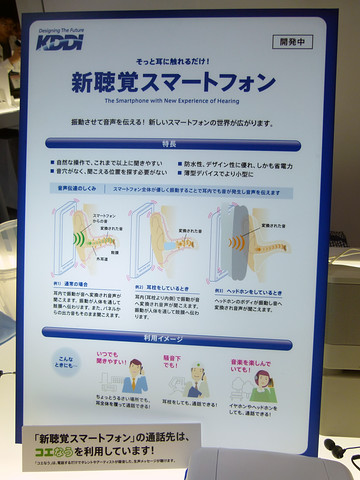 This is a prototype of "New Auditory Smartphone". It is a smartphone with an orthodox appearance with a front camera. In addition, Kyocera, which has jointly studied KDDI and "New Auditory Smartphone", produced the prototype.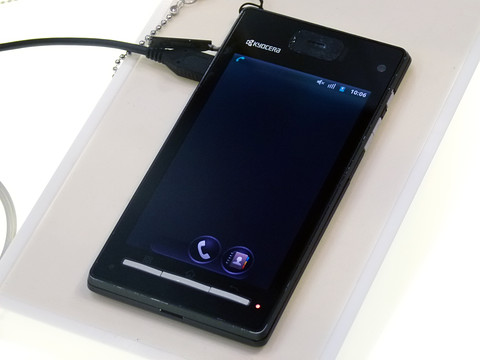 right side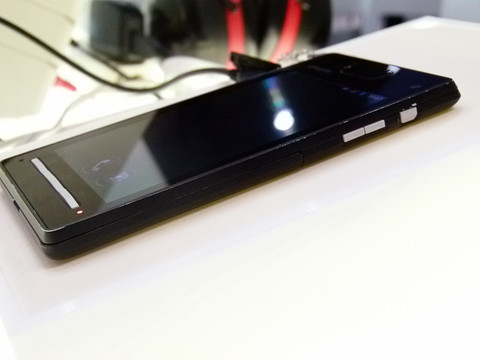 Left side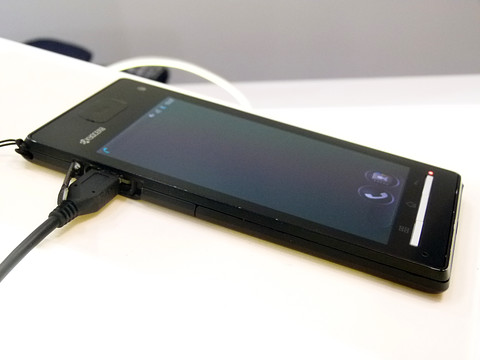 beneath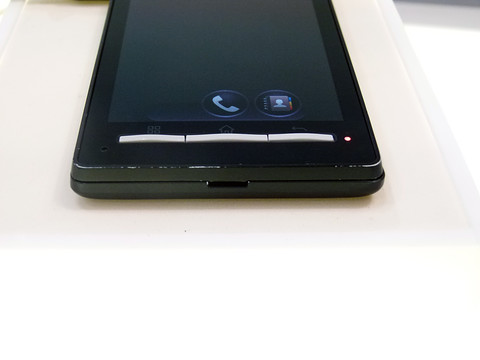 Upper part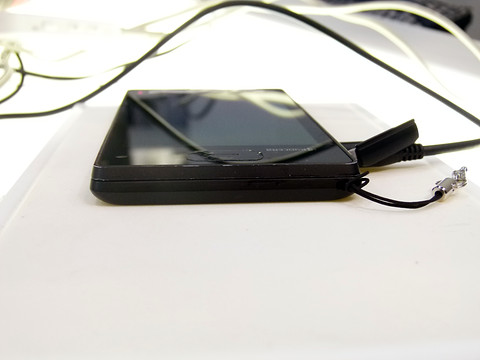 back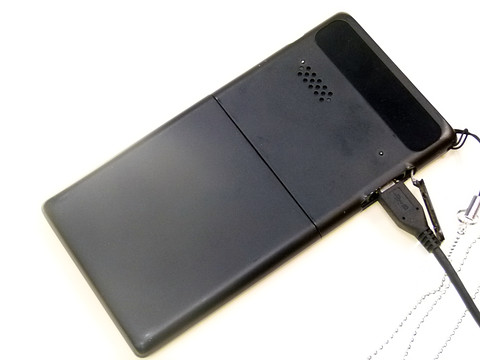 First I ordered lightly on my ear. Of course, you can hear the sound normally.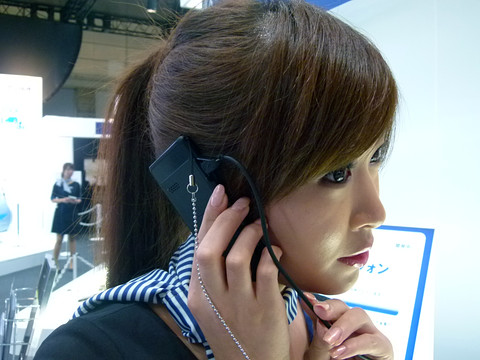 Because the smartphone body vibrates, it sounds even if you put your ears on the bottom.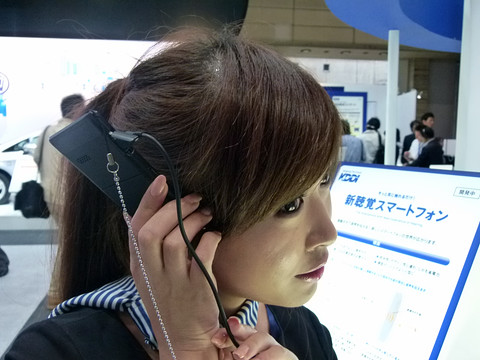 It is possible to talk even if turning the back side. In fact, even if you press the main body against the back side of the ear, it sounds like it sounds like "You can talk if you just hit the main body on your ear anyway" because you heard it properly.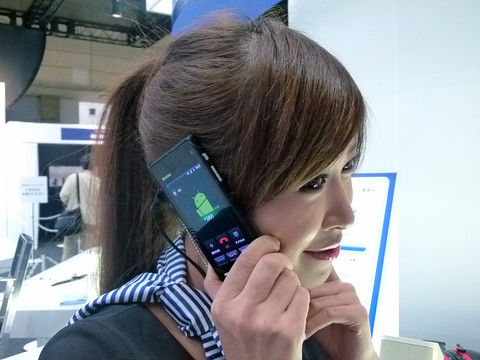 Next, I wear a canal type earphone and listen to music and call.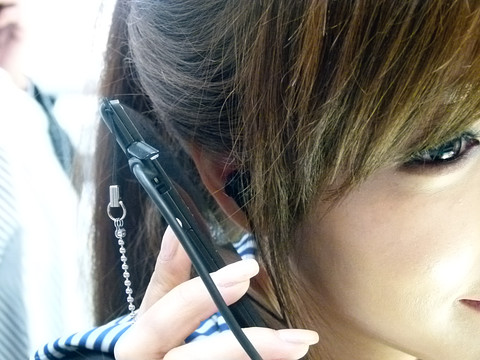 Apart from the music that keeps flowing, clearly the sound of the phone is heard.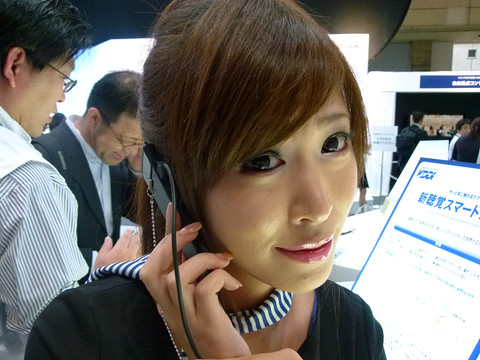 I tried wearing headphones with high sound insulation ... ...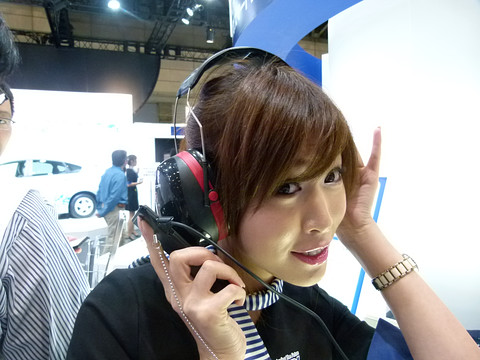 Can talk without problems. Although it may not be a big prominent feature, considering it from the viewpoint of "usability of telephone", it can be said that it is a very convenient function.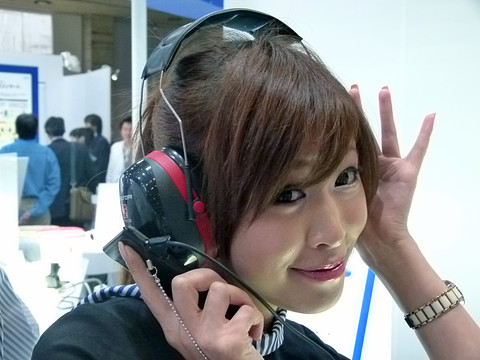 CEATEC JAPAN 2011 KDDI exhibition site | KDDI CORPORATION