The "KISSDAM R - ENGAGE planet -" number under acceptance of BD - BOX reservations is going well, and official websites also offer gifts of various materials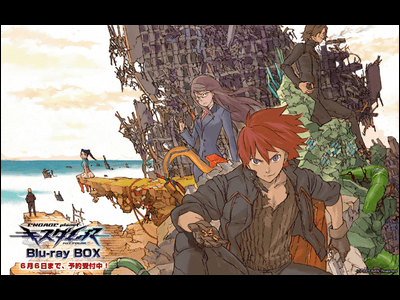 Current,Acceptance of Blu-ray BOX reservation until 6th June aiming for packaginging"Kissdom R - ENGAGE planet -". Distribution of Twitter icons, wallpapers, standby images, etc. has begun on the official website to boost it.

In addition, messages from cast have been received one by one, and it seems that numbers have been going smoothly, even though these effects were also present.

Details are as below.
KISSDUM R - ENGAGE planet -
http://www.kissdum.com/

Special | KISSDUM R - ENGAGE planet -

Twitter icon which imagined a characteristic neck diver mask. In addition to using this as it is, by placing it on the face of various characters, every and every character wakes up to the power of the trader and becomes a neck diver.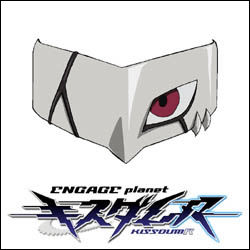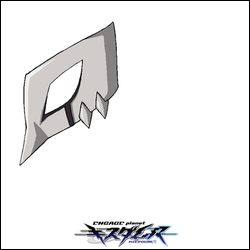 There are two types of mobile wallpaper images. Shu who became a necro diver.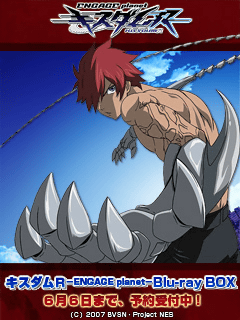 From early stage, Koa and Yellowa will continue traveling with Shu.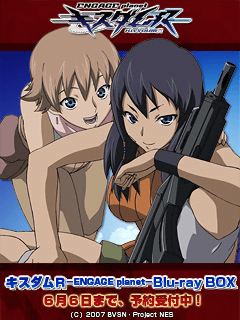 Also wallpaper. People who use this wallpaper are supposed to have been booked, but they are getting a message of "reservation accepted" for the time being.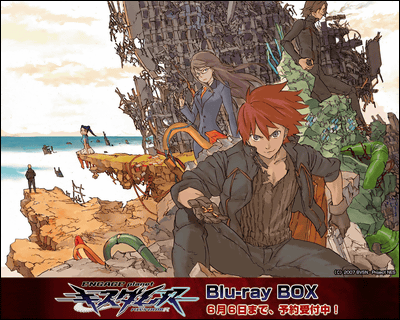 Cast seems to be deeply intrigued in the work, and hot comments are gathered. Cast comments were sent to me by Mr. Ono Daisuke, Mr. Aya Endoru, Mr. Aya Endori, Mr. Satomi Akasaka serving as Varda Yuichi Nakamura, Mr. Nanao Nanao.

Question:
The fun of "Kiss D R" · Do you think Uri is where?

Ono:
There is a very detailed setting, the mechanism designed by Mr. Kawamori (Masaharu) is also really cool and it is a work packed with elements of entertainment! Also, there are many Tsukkomichi places, but they are all covered with momentum and heat. A lot of Tsukomiya where "hot" is so, is no longer a "Kiss Dam" uri! It is!

Endo:
I think that it is interesting to see how the story is "Kiss Dam" for the first time seeing. There are lots of developments that can not be imagined if you start seeing it, it will not do what you normally do. (Laugh) I think that the rewards for development that can not be imagined is the fun of this work!

Mihasaka:
It's a fierce expansion! It is a hot expansion that fighting as the fellow soldier who was a friend stepped upside down steadily (becoming an enemy)! When I listen to "Beyond Time and Space" (OP song) sung by "II MIX ⊿ DELTA (Tomix Delta)", I still have a lot of excitement. While broadcasting, I talked with my mother that "Kissdom R is somewhat unknown, but interesting! I have to watch it every week". I would like you to enjoy the feelings of that time by all means. If you buy a Blu-ray BOX, you can scream "Uoo! Yuno!" Everyday!

Nakamura:
Although it does not come out much in the main part, the mechanism is really cool! The structure got caught, such as separating it from a viper (stealth battle attack machine) into a cockpit armor (manned robot weapon). In fact, (the hero) It is the work whose undergrowth is "straight love" by Shima Shu. It is interesting to see how the impromptu is moving forward without blurring from the beginning to the end, how the surroundings are influenced by it.

Question:
Please send a message to "Kiss D R" fans.

Ono:
First of all, I kept you waiting. I am truly grateful that everyone of the fans opened the door to the road to DVD (packaging) that we even had given up. I was able to reconfirm with the BD conversion this time that it is a work that remained firmly in myself. Thank you so much for making the work called "Kiss Dam" flowing like shaping not only for memories but for shape. Let's try hard! It is!

Endo:
Even though I was in his twenties at the time, the cast that I am in my thirties now is also quite impressive. By packing it for the first time and making it Blu - ray BOX, you can enjoy clearer images! I think that you can feel somewhat the fun of the amount you waited for. Thanking you in advance!

Mihasaka:
Four years have passed since I heard the word "I want to shape somehow" by launch ... absolutely not! And I was giving up! It is! This is also the reason why so many people love the Kiss Dam World and continued to cheer! Thank you (* '∀ `*) There are still large walls of 2000 orders left, but I do not want to see" despair "any more! Let's show the bottom power of the inside out! It is! Awake, Necro diver! It is!

Nakamura:
First of all, I would like to tell everyone who supported the fans for four years, thank you. In the meantime I did not think that the Olympic Games will pass (lol), I think that this time BD conversion is because of "Kiss Dam" in every corner of your head. Four years later, the viewpoint of everyone's fans changes, and if you look at it again, you may feel different way. I am glad to have the opportunity to see this work again in such a situation. Enjoy this opportunity by all means and please pay attention to 'Viper in Blu-ray'!

Endo-san & Mr. Ono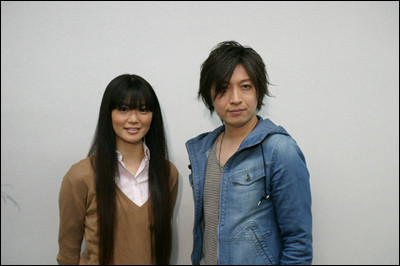 Mr. Meisaka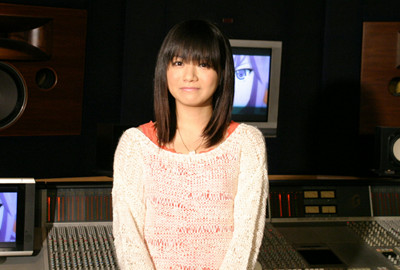 Ms. Nakamura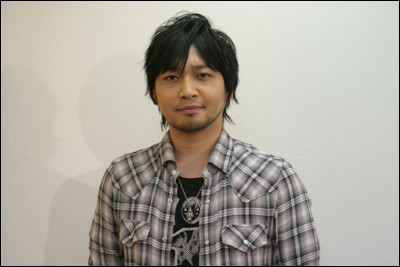 For Mr. Ono and Mr. Nakamura, a long interview is also posted on the official website, so please listen to the scream of "Yuno Ohio !!" by Mr. Ono in particular.

"KISSDAM R - ENGAGE planet -" Blu - ray Disc BOX is a complete order - only production - limited item, accepting reservations until 12 o'clock June 6, then accepting payment from June 10 to August 10, Production decisions will be made if the reservation deposit number exceeds 2000 cases. By the way, reserved figures are said to have been going smoothly according to Bandai visual publicity · Hirooka san.

The price is 38,000 yen (tax included). Most of the images related to the kiss dams that have been made so far are almost covered, and also the version that was broadcasted on TV Tokyo will be recorded by the questionnaire from the reserver. People who care about please do not forget to make a reservation.

© 2007 BVSN · Project NES
in Anime, Posted by logc_nt