Hiroshima Carp creates and sells dead ball memorial T-shirt extruded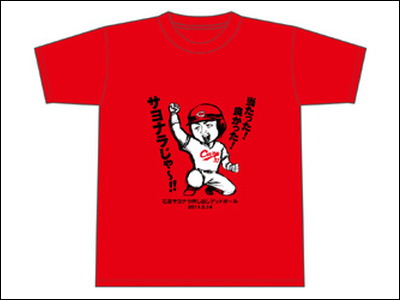 The Yomiuri Giants vs. Hiroshima Karp game held at Mazda Stadium on May 14, 2011 won by Carp in 5-4.

In this game, at last the extrusion was a dead ball and it was a dramatic curl that Karp could not readily beat goodbye, but Karp decided to sell the memorial T - shirt because it was the first time to win this season That's right.

Details are as below.
Ishihara goodbye deadball T-shirt released

Yomiuri made a preliminary goal on May 14, Hiroshima followed the development, and at the nine times Yomiuri was leading 4 to 3.

Nine times in the back, Yomiuri as suppressionRomeroI will give you a pitcher, but this is a miscalculation. Giving successive four balls from the scene of 1 out 2 bases, greeted a big pinch of 1 out bell finish, further hitMaeda TomokuniI got a tie with a throw to the ball and I was caught on tie.

After this, the batter who greeted the second out and greeted with the scene of still barefoot is the catcher'sYoshiyuki Ishihara. It was supposed to be not a fearful fighter from the pitcher, although it was not a fear of being afraid from the pitcher, on this day there was no left fly, second striking, striking, striking and hit, but Romero gave a dead ball to the Ishihara opponent, it became extrusion of goodbye, Hiroshima 5 In pair 4 we controlled this game.

This overwhelming content is summarized in the following site etc.

Giants reversed ninth innings backwards goodbye deadballs losing → Hara director's facial art bursts! (With images) | News 2 chan

The moment of a dead ball.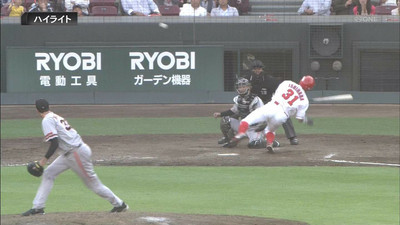 Too much too much game finish, he is a staggering Hara director.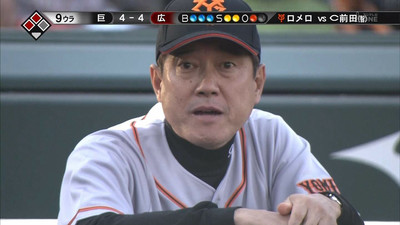 Ishihara appeared in a hero interview that he received this goodbye ball and contributed to victory.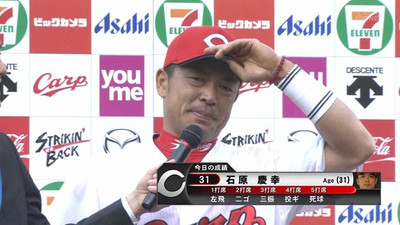 It was decided that Hiyoshima Karp won the goodbye at this extrusive dead ball and it was the first win for the season this season, and this T - shirt will be released to commemorate this. The shirt is limited to M size 100 pieces, L size 100 pieces, released only by mail order. The price is 3000 yen (including tax).

Sales start from 20 o'clock on the 15th, so please do not miss who you want.

CARP OFFICIAL GOODS SHOP - SPECIAL GOODS
in Note, Posted by logc_nt