"1/1 lakota" which made the high-mobility vehicle model of the Earth Federation Army into an actual vehicle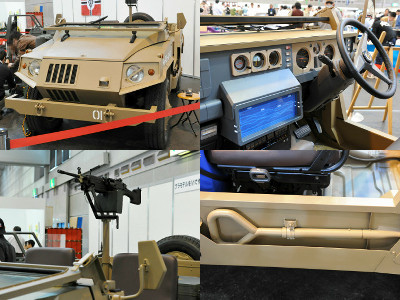 It was held from 14th to 15th May.The 50th Shizuoka Hobby ShowToLife-size zaku headAnd "Actual size ArriettyAlthough it was on display, other 1/1 scale, that is, the actual size work was seen.

this is"Mobile Suit Gundam MS IGLOO 2 Gravity FrontEarth Federation Army's high mobility vehicle appearing in "M72 1/2 t truck LAKOTA (Lakota)"This is a work that reproduced the plastic model with 1/1 size actual car, passion and technology skill to the awesome will be transmitted.

Details are as below.The 50th Shizuoka Hobby Show
http://www.hobby-shizuoka.com/

This is "1/1 Lakota".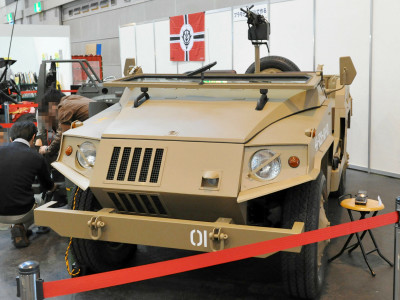 Actually seeing with the naked eye has considerable force.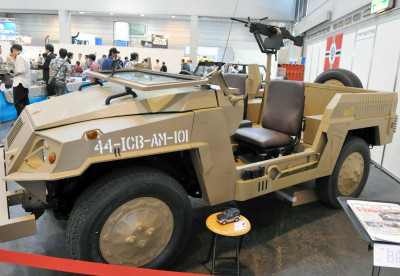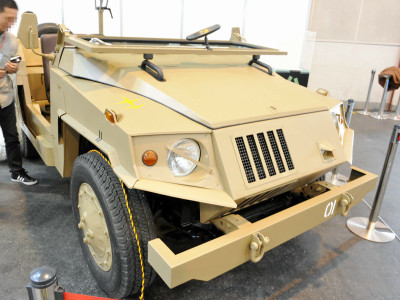 front.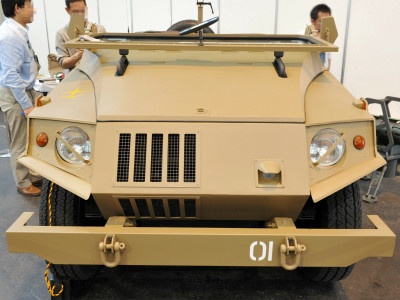 At the time of shooting it was under construction work, so it is not in the finished state, but it is well transmitted that enormous passion is poured into small parts.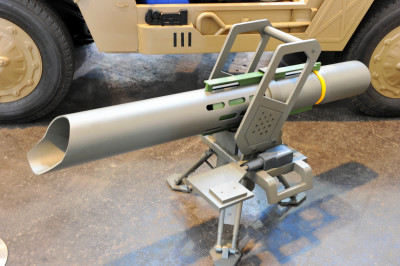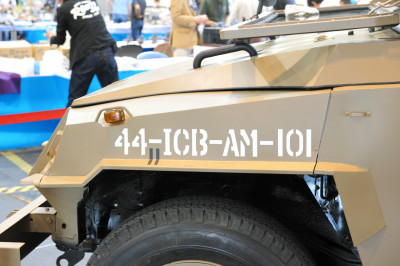 Earth Federation Army 's scoop.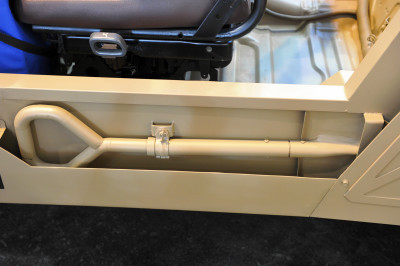 It is a gun seat.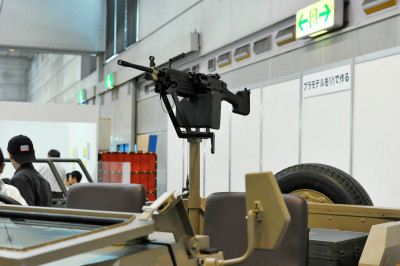 The interior of the driver's seat is like this.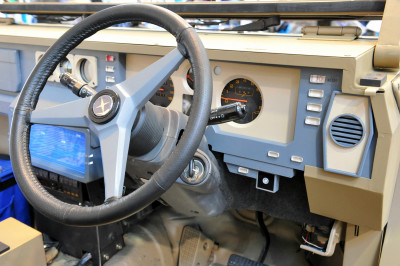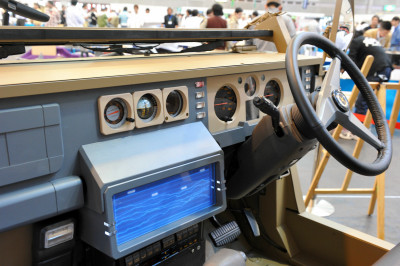 The second base was "Mitsubishi Pajero".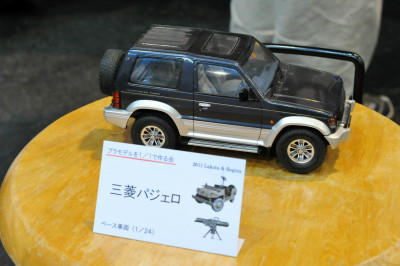 "1/1 society for making plastic modelsIt is a work of.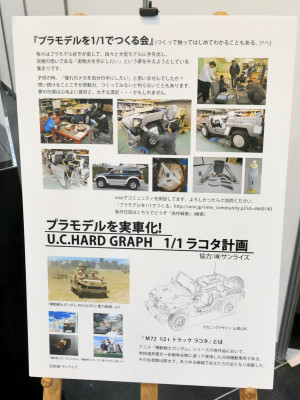 In addition, Zeon army vehicles by the "Association to make Plastic model 1/1" which was attracting attention at last year's Modeler's Club joint exhibition "1/1 Sao Paulta"It came together with Lakota this year.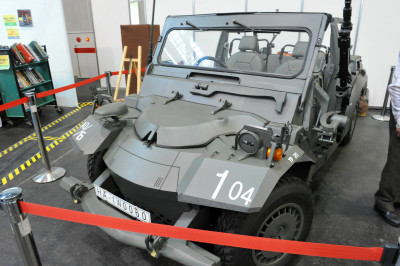 I have an anecdote that it was manufactured officially from Sunrise with production permission.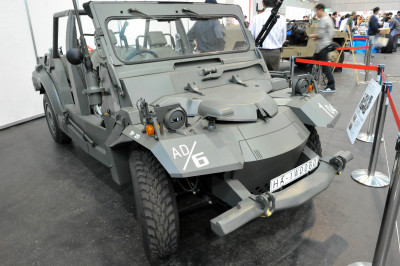 Qingdao Bunka Kagaku Co., Ltd. "Honda · NSR 250 R"Honda '88 NSR 250 R SP", a 1/12 scale plastic model kit that reproduced the 1988 model of the completely new mold, will be released from July, but in the venue the actual car of the NSR 250 R, which became the basis of the model kit, It was exhibited.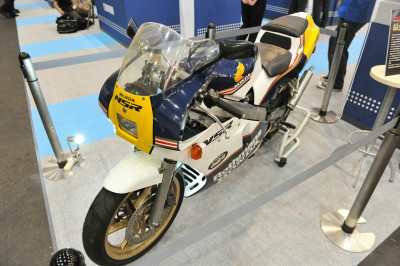 It is a beautiful form just as it is said to be a famous glory glorious shining in the history of Japanese motorcycle.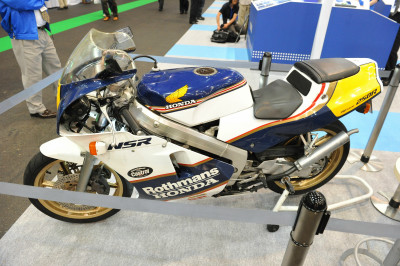 And next to it is "NSR 250 R SP" 1/8 scale plastic model kit of the 1988 model "Honda '88 NSR 250 R SP". It is scheduled to be released in July at 3780 yen.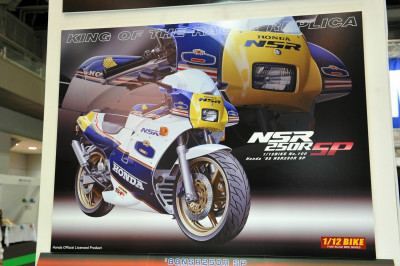 It is said that it is a completely new mold.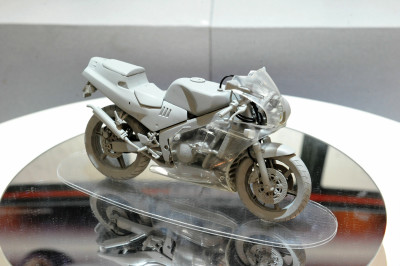 Fine Mold"American Army 1/4 ton 4 x 4 track (slat grill)" that was in the booth of. This is also a real car owned by Fine Mold.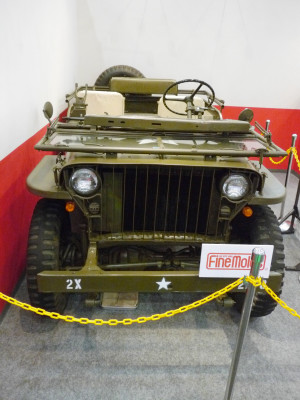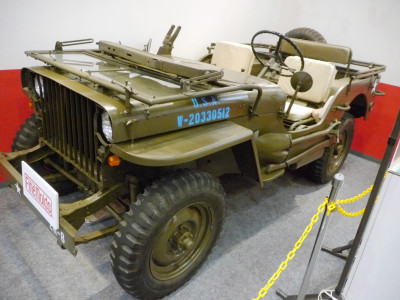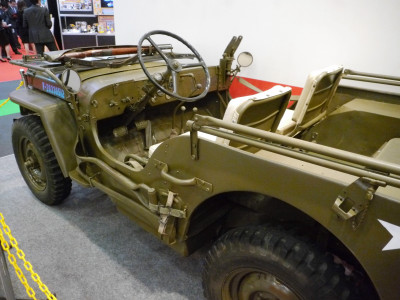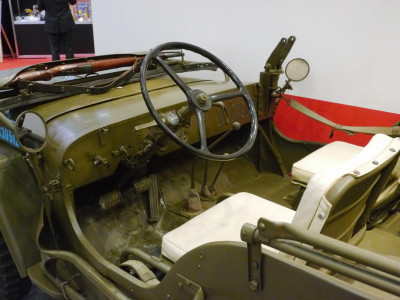 And this "American Army 1/4 ton 4 x 4 truck (slat grill)" will be released as 1/20 scale plastic model assembly kit. It is scheduled to ship on July 25th and the price is 3990 yen.