Wherever you go, you can find "JR Osaka Mitsukoshi Isetan" inside which is full of "last tail" inside, like this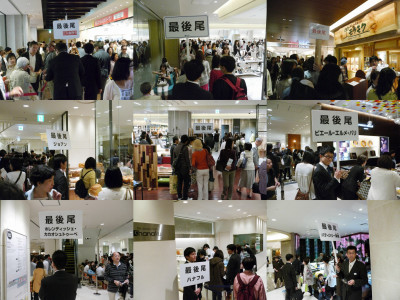 Finally the grand opening "JR Osaka Mitsukoshi Isetan" is in a tremendous heavy congestion state, if you do not line up, you can not enter the popular shop. Every time I saw such a queue I found a placard written as "Last Tail" so it was a strange department store called "The Last Tail Full of". In addition, it is not an overstatement to say that there are no hardships anywhere in the vicinity of the escalator, and there is no floor without any human wave any longer any more.

The inside of "JR Osaka Mitsukoshi Isetan" is from the following.JR Osaka Mitsukoshi Isetan
http://osaka.wjr-isetan.co.jp/

The 10th floor of JR Osaka Mitsukoshi Isetan where restaurant city "Eat Paradise" is deployed.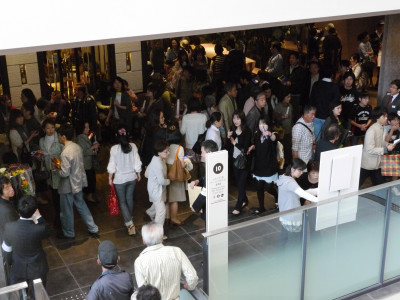 Sometime before noon, people are lined up in every restaurant.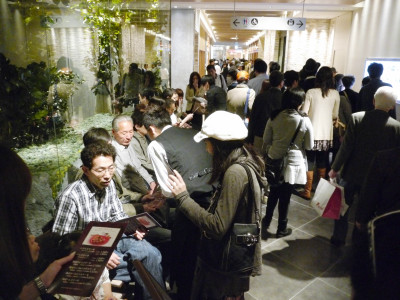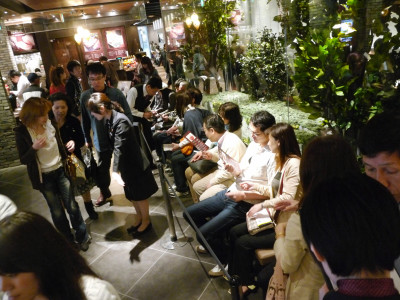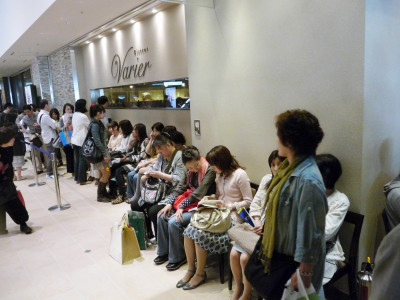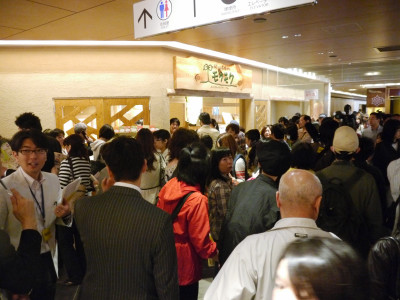 Discovered "end-tail" placard at "Farming farm restaurant Mokumoku".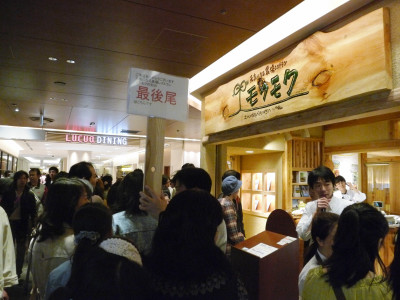 A bargain was held at the fairground located in the back.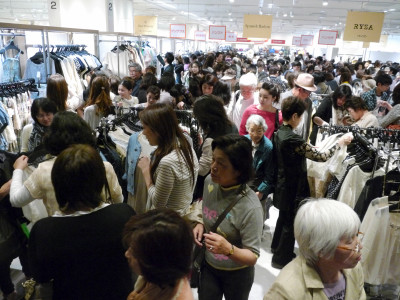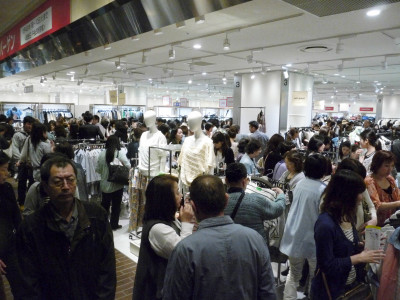 "Unknown row" "Waiting for payment" "Last tail".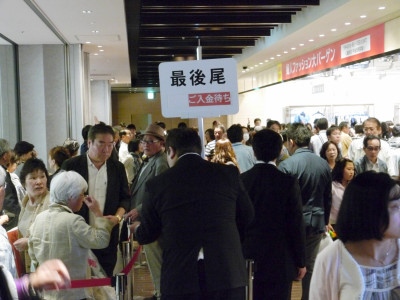 The 8 th and 9 th floors are centered on men's clothes.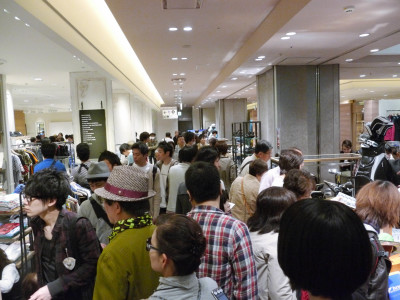 A crowd was born in a shop where ties and shirts are sold at a low price.



The seventh floor where living goods and baby children's clothes are sold.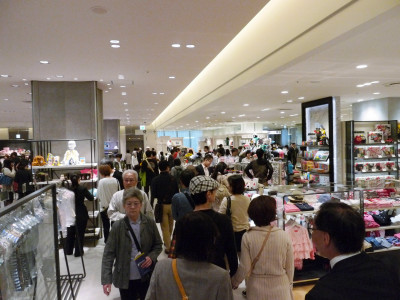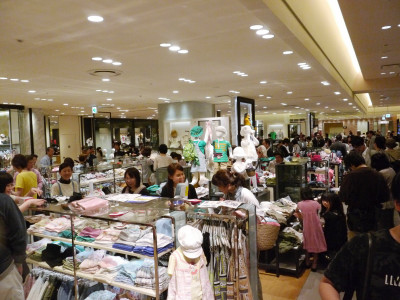 There were several shops that sell "fun bags" like "lucky bags".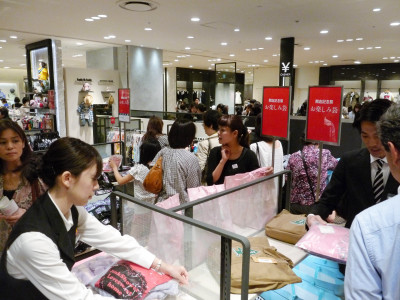 It is quite conscientious because you can buy it after checking the contents.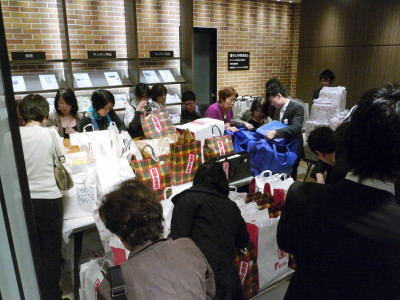 "Last tail" also in the queue for buying fun bags.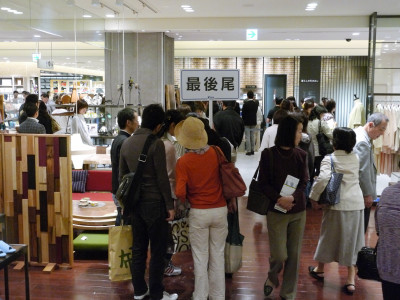 Women's clothing is the main on the 4th and 5th floors.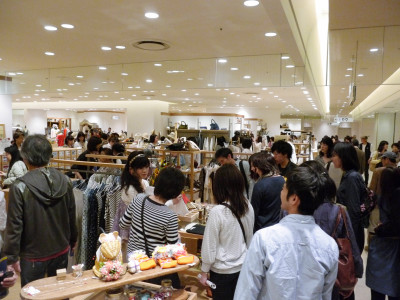 Salon de tea "Ladure" on the second floor waits for 60 minutes.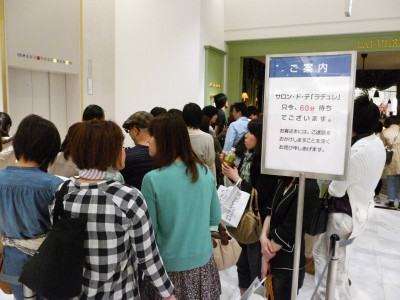 On the second floor where there is an entrance to the shop, it is a long queue from the entrance to the escalator.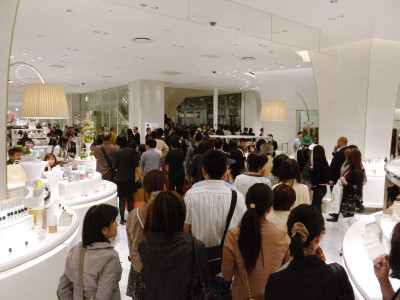 The escalator was temporarily blocked for safety in the vicinity of the escalator on the basement floor, which handles ladies' fashion accessories.



YouTube - The escalator of JR Osaka Mitsukoshi Isetan that was blocked by congestion starts to move


It is in a queue even after the blockade is lifted.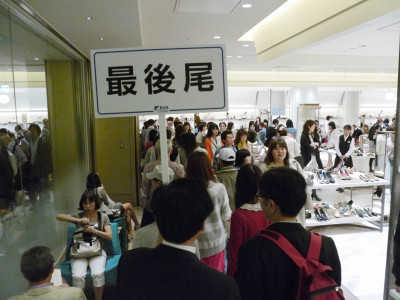 By the way, there is a moving elevator, but it takes a very long time because there is getting on / off for each floor.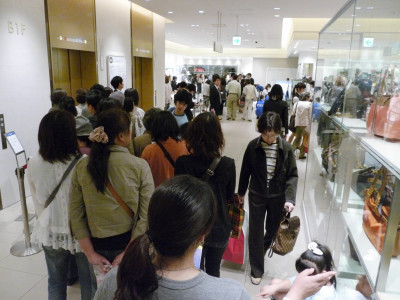 The basement 2 floor is a so-called "department store underground" where shops such as food items are lining up.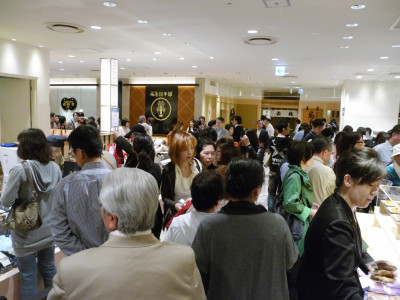 Kansai's first bakery "Joan".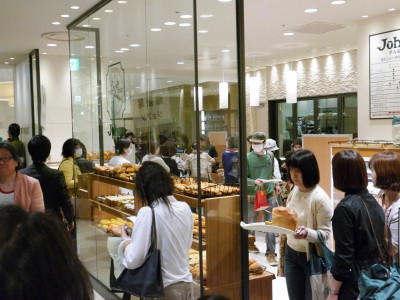 There was a "last tail" placard.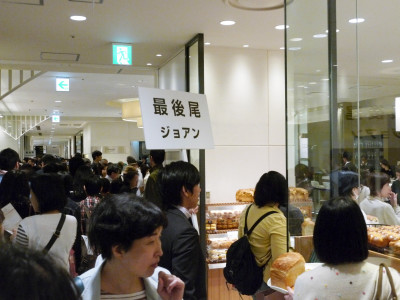 Also at the 1st store of Kansai "Jean-Paul Evan" is "last tail".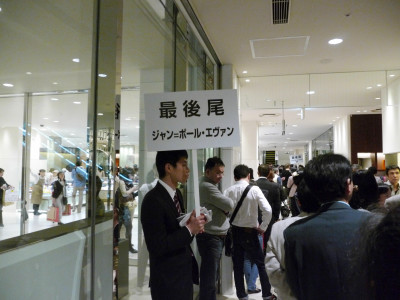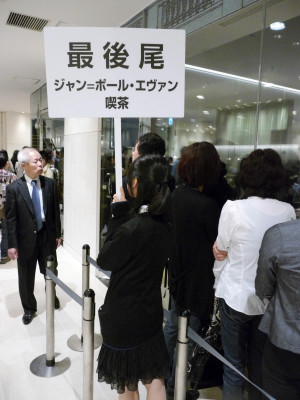 "Pierre Hermé · Paris" dealing with macaroon and others.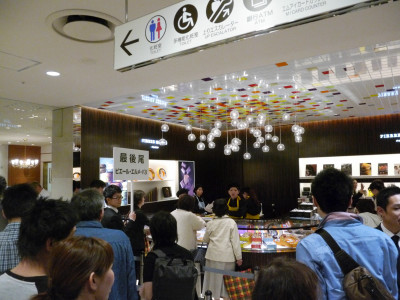 The older brother in charge of "last tail" who gave me a camera eyes.



The appearance of "last tail" also to patisserie Huayi who sells omelet etc.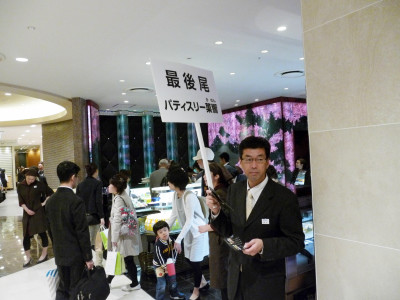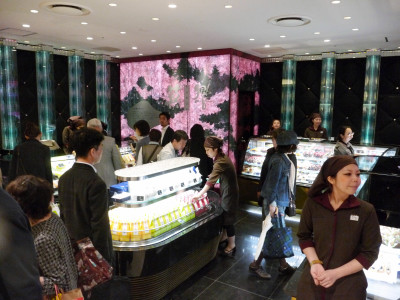 This "last tail" comes from "Hollendish / Cacao Stuba" telling Baumkuchen in Germany.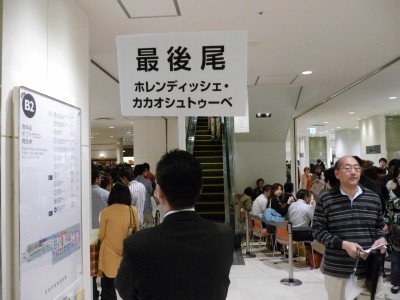 Fruit and dessert "Hanafuru" also has "last tail".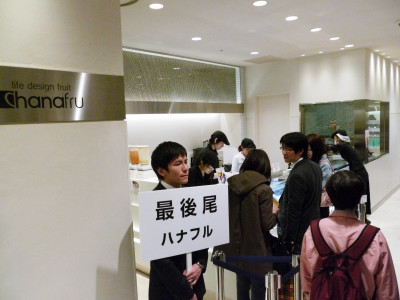 The next "last tail" is a "fresh market" where a variety of ingredients including vegetables and meat are served.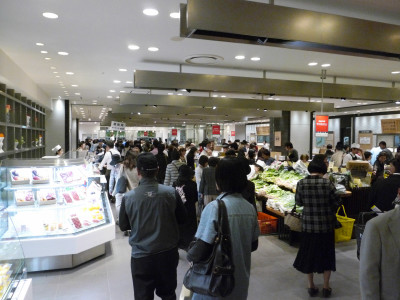 A long queue waiting for the accounting was made to enclose the inside of the store.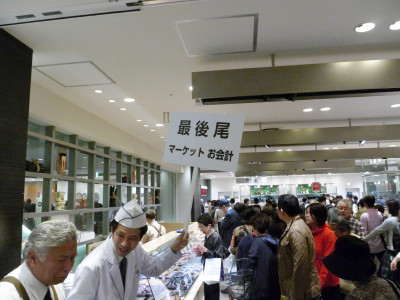 A line of accounting till the escalator near what. It can be inferred that the escalator was blocked for this matrix.



How long will it take to check out?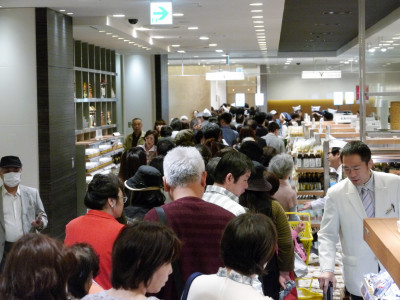 The clerk guarded it so that the queue would not get too clogged up.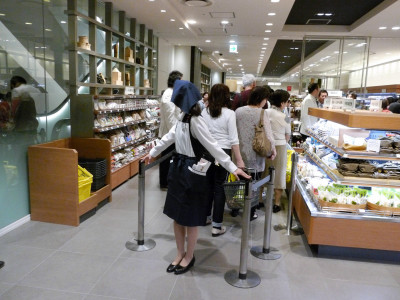 Extra "Always crowded escalator photo collection"

Everywhere on the floor, wherever you are, the surroundings of the escalator are always heavily crowded. I think that the degree of congestion will be transmitted if you look at these pictures.