The most beautiful fighting female game character top 25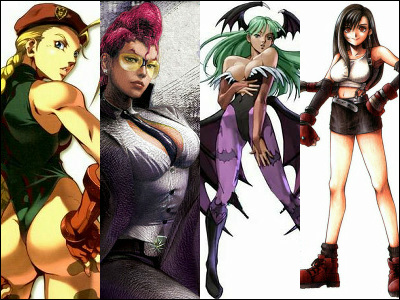 Not only fighting games, fighting female characters are indispensable for games anymore, but the top 25 of "the most beautiful fighting women game character" was selected at overseas game information site.

Although there are also rank-in from the so-called western gay just as information on overseas, more than half are characters of Japanese games, fighting games still have a strong Japanese title.

The most beautiful fighting women game character top 25 is from the following.Fighting Games' Hottest Women - Ibuki - UGO.com

25th place:IBUKI(Street Fighter III)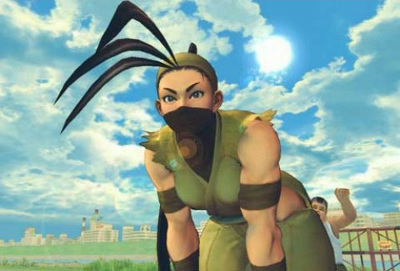 IBUKI first appeared in "Street Fighter III". It is a girls high school student who lives in the village of the ninja, and it is the one of the justified ninja such as fighting how to fight it.

According to Aubrey Sitterson who created the rankings, it is said that IBUKI is not only sexy but also ninja is a high score. Ibuki's age is not officially set, but Mr. Sitterson says he may be taking a bit of thigh if he is under 18 years of age.

24th place:spiral(MARVEL VS. CAPCOM 2 NEW AGE OF HEROES)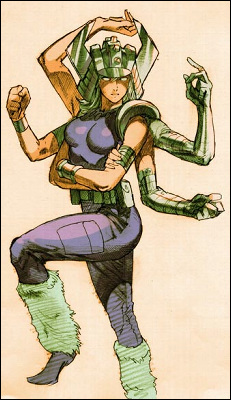 Spiral is a character originally appeared in the comic X - Men, has six arms, and manipulates multiple swords at the same time is an artificial life creature. As a game character, it appears in "MARVEL VS. CAPCOM 2 NEW AGE OF HEROES".

Mr. Sitterson says "Because she has six arms, she will be able to cook as well as washing." It seems that she expects the potential as a spiral housewife.

23rd place:Cassandra Alexandre(Soul Calibur II)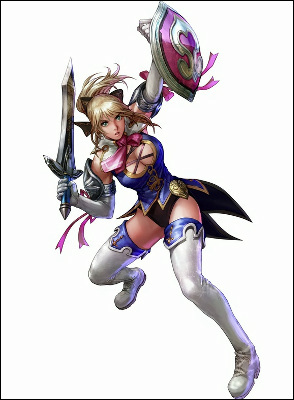 Cassandra is a character appearing in "Soul Calibur II" and he will cast himself into battle to release his older sister who is suffering from battle. A character with a position called a sister who is actively contrasting with a gentle sister.

Sitterson said, "It is hard to imagine that a girl fighting with a pink ribbon on a black panty on top of the boots and a bloused blouse on the chest is walking around that part is hard to imagine," a strange fashion of the Soul Calibur series It seems to be evaluating.

22nd place:B. Jenny(Hungry MARK OF THE WOLVES)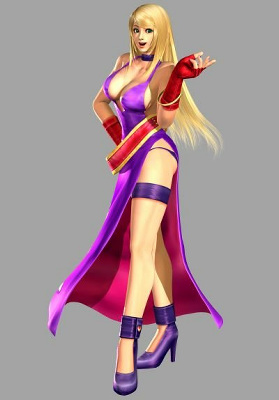 B. Jenny has appeared in "Star Wolf MARK OF THE WOLVES" and also participated in "The King of Fighters XI". Despite being the only daughter of the Baan family who is one of the world's leading conglomerate chapters, he is a character setting that he is traveling all over the world by forming the "Reelin Knights". My hobby is nail art and violation of territorial waters.

Mr. Sitterson seems to like the mismatched setting of the pirate's leader with a costume called high heels in a big open dress of the chest.

21st place:Crimson Viper(Street Fighter IV)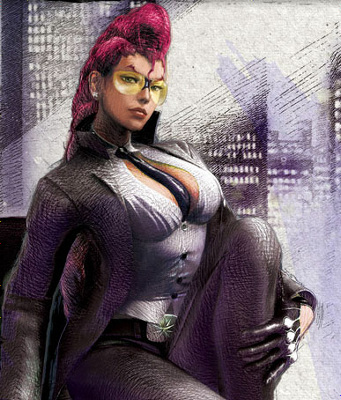 Crimson Viper appeared in "Street Fighter IV". It is designed to be a popular character for overseas, finished in a person with a stylish atmosphere that is unusual with other female characters.

Mr. Sitterson evaluated a tie lowered to pass through the valley of the chest. Mr. 's critique has a strong sense of commitment to the chest everywhere.

20th place:Cat woman(Mortal Kombat vs. DC Universe)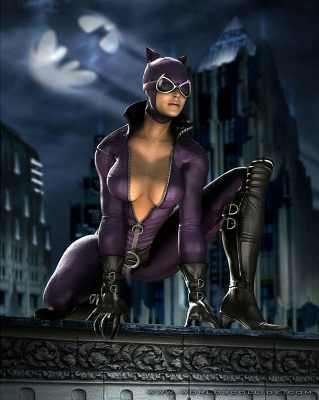 Character modeled on the movie "Catwoman" played by Halle Berry. "Mortal Kombat vs. DC Universe" appeared.

It seems that Mr. Sitterson liked Mr. Sitterson 's combination of royal roads called cats and thieves.

19th place:Mai Shiranui(Fatal Legend 2)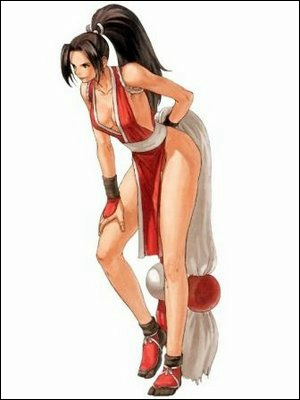 Shiranui Mai is a character appearing in "Fatal Fury 2" which started operation at the arcade in 1992. Since then, he has participated in "The King of Fighters" series, etc., and has been gaining popularity as a representative female character in fighting games, alongside Chun-Li in the street fighter series and Morrigan in the Vampire series.

Although it seems that the ranking of 19th is slightly lower than that of its name recognition, Sitterson says, "If you do a Google search on" Mai Shiranui cosplay ", it will surely become unforgettable for the next three hours "I tell you.

18th place:Ivey(Soul Calibur IV)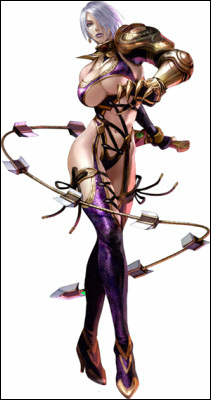 Ivey appeared in "Soul Calibur IV". I use a magical sword like a bellows sword, a mysterious weapon like a combination of whip and sword, and fight with technical tactics that made use of that long reach.

According to Mr. Sitterson, "The costumes of female characters appearing in games are better the fewer cloths are, the better Ivey Valentine deserves praise in that sense."

17th place:Grace(Fighting Bypers)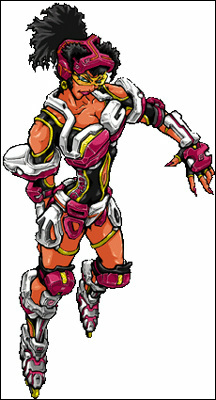 Grace is a female character appearing in "Fighting Bypers". Although "Fighting Bypers" is also inferior in recognition to Sega's fighting game title "Virtua Fighter", all characters are equipped with armor at the upper body and lower body, and the destruction of this armor is an important element of the bargaining It adopts the system which becomes, and has gained its own game character.

Sitterson said Grace equipped roller skates and armor,Women participating in roller derbyEvaluating it is sexy similar to.

16th place:La Mariposa(DEAD OR ALIVE 4)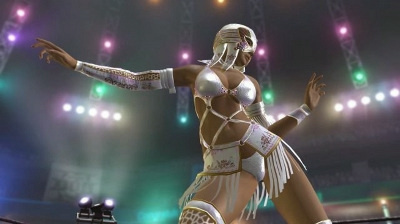 La Mariposa is a masked lucha doll that appears in "DEAD OR ALIVE 4". Its identity is Lisa which appeared in the series of Gaelicatic works "DEAD OR ALIVE Xtreme Beach Volleyball", you can also see the real face by costume change.

As reason why La Mariposa was elected from the "DEAD OR ALIVE" series with many sexy female characters, Mr. Sitterson says "Because it is Ruchador."

15th place:Honey(Fighting Bypers)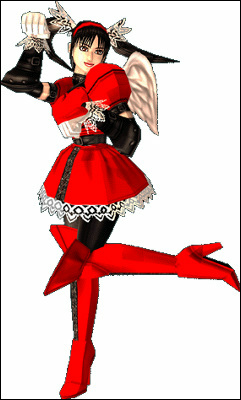 Following Grace, Honey ranks in from "Fighting Bypers".

Mr. Sitterson says "Honey (Candy in the North American edition) costume will have many American students hope for foreign students from Japan."

14th place:Christie Monteiro(Tekken 4)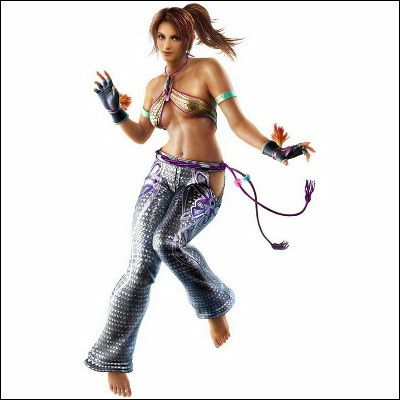 Christie uses capoeira that appears in "Tekken 4". Coupled with the real image of Tekken, it is a characteristic character that makes a beautiful appearance on the screen with a hideful fight style using capoeira's feet.

Mr. Sitterson also evaluates the concept of women's capoeira use in Brazil.

13th place:Tifa Lockhart(Final Fantasy VII)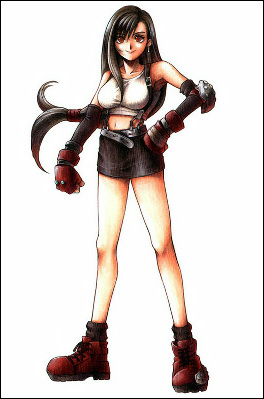 Tifa is one of the heroines of the unknown "Final Fantasy VII", but as a fighting game also appeared in "Air Gates".

Final Fantasy VII has a date event in an amusement park, and it is decided who to date with friends such as Aerith, Yuffy etc, but Sitterson chooses Tifa without hesitation It seems to be.

12th place:Sofitia Alexandre(Soul Calibur)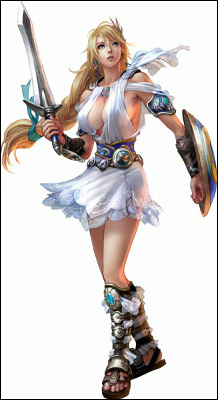 Sofitia is a character appearing in Soul Caliber series' 1st work "Soul Edge", Cassandra's older sister ranked in 23rd.

Mr. Sitterson seems to like a costume that emphasizes this chest as well.

11th place:Tina Armstrong(DEAD OR ALIVE)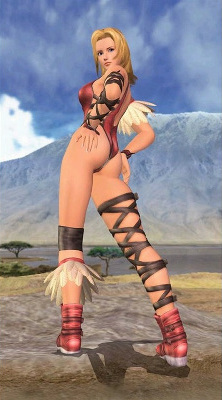 Tina Armstrong is a female professional wrestler who appears in "DEAD OR ALIVE". Lisa and friend who is the true identity of La Mariposa in 16th place. I like to stand out and participate in the tournament with my dream of becoming a model, and each time DEAD OR ALIVE plays a series, I will realize my dreams one after another, model and actress.

Mr. Sitterson evaluated costumes with little cloth.

10th place:Sarah Bryant(Virtua Fighter)



Sarah Bryant is a female character from the first "Virtua Fighter".

Virtua fighter appeared as the world's first 3D fighting game, but at the time of operation in 1994, the polygon was made extremely rough compared with the present, and Sitterson also compares Sarah of that time and Sarah of the present I admire the difference again.

9th place:Haze(DEAD OR ALIVE)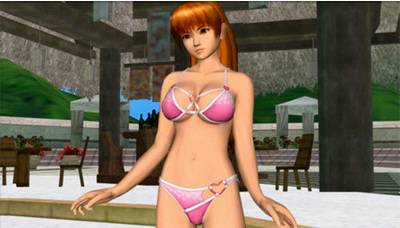 Kasumi is a female character appearing in the dead or alive series, he is a successor to the Ninjutsu "Tenjin Tenjin Tenjin Gate" and participates in the war against the enemy of his brother.

It seems that beach volleyball is being annoyed recently, but Mr. Sitterson seems to be favorably also about the intention of such tecmo.

8th place:Julia Chan(Tekken 3)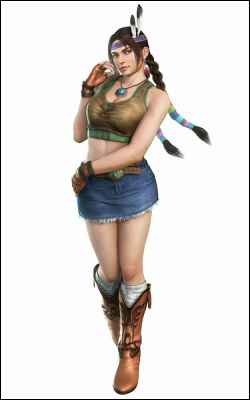 Julia Chan appeared from "Tekken 3". Tekken 3 was fighting to save the mother who was kidnapped, but since I rescued my mother safely it is continuing to fight to save the forest of my home desert.

According to Sitterson, "Julia is the best favorite among Native American characters".

7th place:Mileena(Mortal Combat II)



Mileena is a character that appears in "Mortal Combat II". Mortal Kombat is a title of a 2D fighting game developed by American game maker "Midway Games" and is famous for including crucial cruel portrayal.

Mr. Sitterson says Mileena's "Mask covering the mouth seems to be a doctor entering the intensive care room", but is this high ranking again due to this expensive costume?

6th place:Felicia(Vampire The Night Warriors)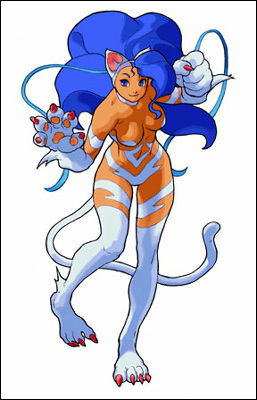 Felicia is a catwoman appearing in Capcom 's "Vampire" series, along with Morrigan, a popular character.

Its seems to be a popular factor because of its excellent proportion and a huge costume with only white fur covering the body, but Mr. Sitterson also praises the exquisite fur line.

5th place:Thai rock(MARVEL VS. CAPCOM 2 NEW AGE OF HEROES)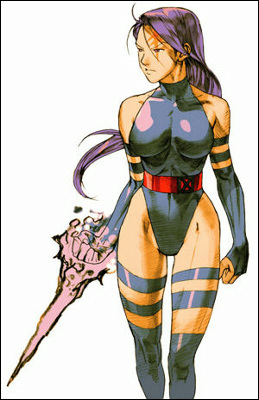 Although it was a character that originally appeared in X - Men, it also participated in fighting game at "MARVEL VS. CAPCOM 2 NEW AGE OF HEROES".

Originally a British, but a certain incident caused the mind of fusion with the Oriental female ninja, the current appearance of a cyclone. However, Sitterson says, "The only thing that matters is that it's" sexy "" silok ". It seems that the point that the part called the female ninja also has a high point as well.

4th:Morrigan · ア ン ス ラ ン ド(Vampire The Night Warriors)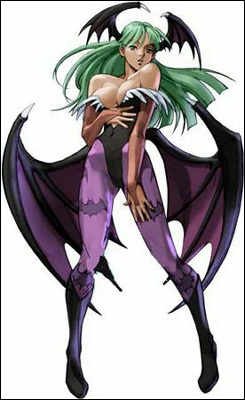 Morrigan is succubus that appears in Capcom 's "Vampire" series. Alongside Chun-Li boasts tremendous popularity as a representative female character in Capcom's fighting game.

Sitterson also rated that sexy costume. I ranked 4th.

3rd place:Sonia Blade(Mortal Kombat)



Sonia Blade is a female character appearing in Mortal Kombat, set as the lieutenant of the US military special forces.

Since the operation of Mortal Kombat was in 1993, it was not a beautiful graphic at the time at the time, but the beauty of Sonia seems to have been deeply engraved in the heart of a young Sitterson boy, coupled with the cruel depiction of Mortal Kombat.

Second place:Cammy(Super Street Fighter II)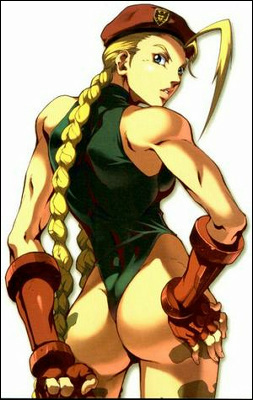 Cammy is participating in the series from "Super Street Fighter II", and he is serving as the hero in Capcom's shooting game "Gun Spike". Cammy White is the full name.

According to Mr. Sitterson, "Cammy's wonderful ass is powerful for an ardent boobsman to reconsider its position."

First place:Chun-Li(Street Fighter II)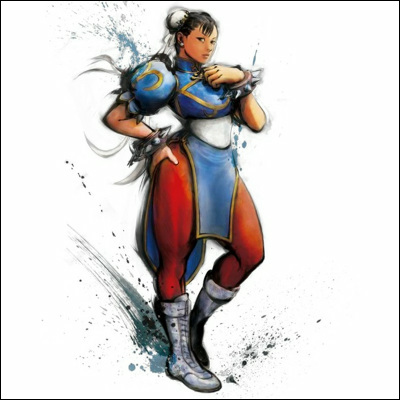 Chunri shine ranked first from the street fighter series. It is the first female player character of the fighting fighting game, and it appeared in most of the street fighter series and its crossover work. As a female character of a fighting game it is a character that has not been shaken and has gained popularity.

According to Mr. Sitterson, "There are no things that Chun-Li's thigh is too fat, it is necessary to release the multiplayer leg."

This ranking was created by Mr. Sitterson to the last, it is unavoidable that there is bias, but in the comment section "this is terrible"Bloody RoarAlsoGuilty gear"It is truly disappointing that there are not even outs." "Shiranui Mai is charming with curvaceous beauty, the image used is not telling her the correct attraction" and contains a plunge.
in Game, Posted by darkhorse_log