Toshiba announced Android 3.0 tablet "REGZA Tablet AT 300" adopted super resolution technology, e-book store opened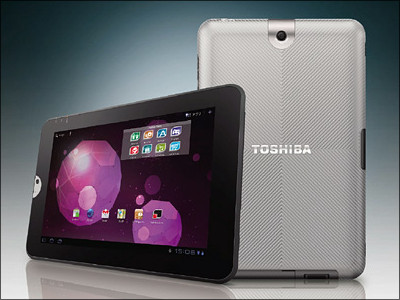 Toshiba today announced Android 3.0 tablet "REGZA Tablet AT 300We officially announced.

In addition to trying to differentiate itself from other companies by adopting Toshiba's original super resolution technology such as "Resolution Plus", we are also working to enhance the competitiveness of REGZA LCD TV "REGZA" and Blu - ray recorder "REGZA Blu - ray It is also possible to operate intuitively. Furthermore, an electronic book store is open.

Details are as below.
Toshiba: News Release (2011-04-20): On the Release of "REGZA Tablet AT 300"

According to Toshiba's press release, the company is said to release "REGZA Tablet AT 300" in late June. The price is open.

"REGZA Tablet AT 300" is NVIDIA's "Tegra 2 processor (1 GHz)" and Wide Gaming type WXGA (1280 × 800) 10.1 inch LED liquid crystal display with excellent graphic processing performance, 16 GB memory, 2 million pixel front camera, 5 million It is equipped with pixel back camera, IEEE 802.11 b / g / n wireless LAN, Bluetooth, HDMI terminal, USB 2.0 terminal, mini USB terminal, SDHC memory card slot etc

"REGZA Tablet AT 300" body. The size is about 177 mm × 273 mm × 15.8 mm and weighs about 765 g. The maximum driving time is scheduled for 7 hours.



Moreover, adopting "REGZA Apps Connect" enables intuitive operation of LCD TV "REGZA" and Blu - ray recorder "REGZA Blu - ray", as well as low resolution "Resolution Plus" for high image quality technology to make the image high definition, "Adaptive display" to automatically adjust the brightness of the liquid crystal display and the color of the screen according to the surrounding environment.

It is a model that strongly considers usability such as improving speaker sound quality and using proprietary software to convert to sound quality that is easy to hear even in the noise, pack type battery that can be easily exchanged, rubber material hard to slip on the back of the chassis.

Toshiba: News Release (2011-04-20): Open Book Book Place (e-book store)

Also, Today, Toshiba opened an e-book store "Book Place" in "Toshiba Places, a dynabook utilization support site." Although the content at the time of service start is over 20,000 books, content is expected to increase to 100,000 volumes at the end of this fiscal year.

And by using "Toshiba Speech Synthesis" speech reading software which can select male / female voice and read aloud speed, you can enjoy about 6000 book contents by voice with "REGZA Tablet AT 300".

BookPlace: ToshibaPlaces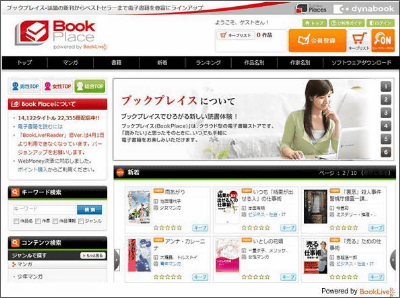 At "CEATEC JAPAN 2010" held in October last year, models already launched for EuropeToshiba which was supposed to be developing a model for Japan separately from "Folio 100"However, it seems that it will finally bear fruit.