A plan to raise the consumption tax to 8% within the government emerged, and to secure the reconstruction finance of the Great East Japan Earthquake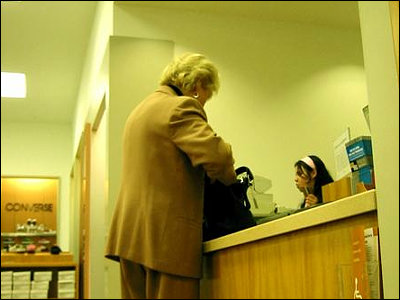 ByJamesjyu

It was revealed that a plan to raise the consumption tax from the current 5% to 8% over the reconstruction finance of the Great East Japan Earthquake that occurred on March 11 was emerging within the government.

Details are as below.
Consumption tax raised to 8% Discussion, 3 years limited to reconstruction finance: Politics: YOMIURI ONLINE (Yomiuri Shimbun)

Current affairs dot com: Consumption tax 3% raising plan emerged = period limited, reimbursement redemption - government

According to reports by the Yomiuri Shimbun and Nippon Telegraph and Telephone Corp., a plan to increase the consumption tax for a limited time in order to secure reconstruction finance for the Great East Japan Earthquake has emerged within the government by several government and Democratic parties 18 It seems that it became apparent on the day.

This is based on a trial calculation that the amount of damages of the Great East Japan Earthquake will be up to 25 trillion yen as estimated by the Cabinet Office, and tax revenues from consumption taxes are about 2.5 trillion yen per 1% per year, so by raising 3% Because it can secure 7.5 trillion yen, he said that he will be able to cover most of the expenditure necessary for recovery in three years.

The tax increase is expected to be carried out as soon as possible from FY 2012. In order to avoid an increase in burden on residents of the afflicted area, it is planned to prepare a mechanism to refund the tax payment amount for the tax rate increase later.

Issuance of government bonds has been postponed as a source of the first supplementary budget plan for fiscal 2011, centering on immediate restoration measures, such as construction of temporary housing and debris removal, and after the second amendment, it will be postponed as "pillar of reconstruction rehabilitation bonds ) "It is said that it is a policy to issue.

Consumption tax increase, examined by the Democratic Party Mr. Edano by reconstruction finance - 47 NEWS (Yona no News)

【East Japan great earthquake】 Mr. Edano, reconstruction finance "Democratic investigation including raising consumption tax" - MSN Sankei News

According to reports by Kyodo News Agency and Sankei Shimbun, at a press conference held on the morning of 19th, Chief Cabinet Secretariat Yukio Edano said on the possibility of securing financial resources by raising the consumption tax rate, "Democratic Party including this idea We are examining, but as the government is not at the stage of examining specific methods for concrete financial resources now ", although it is understood that the consumption tax hike is not definite but one of the options I will.

Consumption is getting cooler by raising the consumption tax, those who are in need of life are losing their lives due to the rising price of daily necessities, and in the worst case they are permanent Because it can be considered that there will be a rise in taxes, it seems that it will be getting very high attention as to how the securing of reconstruction finance will ultimately be done.
in Note, Posted by darkhorse_log