Bashing Microsoft is "a poor act of kicking a puppy" and a executive of Linux Foundation provocative remarks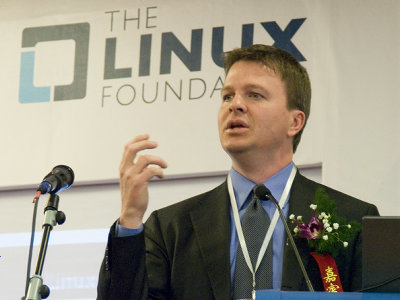 ByLinux_foundation

Linux FoundationJim Zemlin, executive director of the company, said, "For bashing Microsoft is bad thing to kick a puppy" against a certain interview, it is provocative to say that it is not an overstatement of bullish remarks I started.

This confidence is mainlyLinuxIt comes from the view that smartphones and tablets running on a base program spread and the demand for desktop PCs, which account for the overwhelming share of Microsoft's OS, is decreasing, and it is somewhat provocative to Apple It shows attitude.

Jim Zemlin 'interview with Mr. Jim Zemlin reflecting recent circumstances of PC and appealing the dominance of Linux is as follows.Bashing Microsoft 'like kicking a puppy,' says Linux Foundation chief

"Once Microsoft was a mighty rival for us, criticizing them now is as easy as grabbing kicking puppies, for example." Jim Zemlin, executive director of the Linux Foundation, makes such a bullish remark when interviewing The Network World.

The reason for this remark is that Linux has overwhelmed Microsoft in nearly every field, such as server computing and mobile fields.

Linus Torvalds's project, originated in the college era, is now the source of Linux for stock trading systems and power supplies that account for 70 percent of the world, major web sites on Facebook, Google, Amazon, etc. It is also used for home electronics and mobile fields, and it is used for SONY TV and camcorder, Amazon Kindle, and part of Google's Android smartphone and tablet.

In the past ten years, Microsoft stock price pointed out that it was stagnant, on the other hand it became a fire of open sourceRed HatWe are also mentioning that the stock price is rising rapidly.

However, this bullish remark is an exception of desktop PC operating system shares, Microsoft's Windows occupies 9/10 of the desktop area and the rest shares Apple's Mac OS and Linux sharing "I am very sorry," he said.

However, as smartphones and tablets have become widespread, the importance of desktop PCs is decreasing. Microsoft, which boasted of dominance on desktop PCs, talked about the overwhelming market share of Google and Apple in the smartphone market, which is used as a backbone system for Android and other smartphones and tablet operating systems Talking about Linux is winning Microsoft.

"Windows Phone 7" which Microsoft released for resuscitation in the smartphone market. It is still unknown how much it will spread.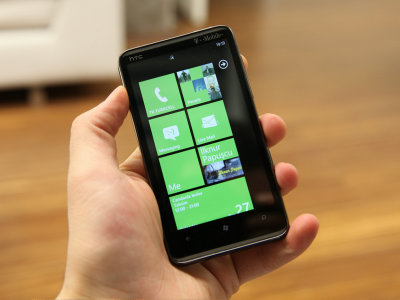 ByOkalkavan

Zemlin also said that with the spread of smartphones and tablets the demand for desktop PCs and laptops will decline and the presence in Microsoft's computer market will eventually diminish.

IDC survey company predicts surprise that "the last Windows Phone pulls the iPhone away"When I was asked about the fact that it was made, I laughed couscous and laughed and said, "I'm tough, Steve Jobs! Apple's stock price will go down" I showed a moment to skip the joke. Behind this attitude, Android, which uses a system derived from Linux, is obscuring and hiding from the iPhone in the smartphone market, boasting the No. 1 market share.

Also, Apple's iPad, which boasts its advantage in the tablet market, has made criticism that it is problematic for those who like open source and is far from being a tablet leader. Although it evaluates that the part operated by open source such as iPad and iPhone applications is functioning well, it shows concern about the fact that OS itself is not open source. However, due to the spread of the iPadClient ComputingIt has been said that it was a good influence on Linux that the definition of it changed.

Finally, when asked why Linux is not rebounding in the desktop field which is said to be "losing" to Microsoft, it replied "Because there was a monopolist who shuts down other companies from the market". Even though desktop PC market is shrinking, Microsoft has already issued 300 million licenses for Windows 7, announced sales of 20 billion dollars (about 1.6986 trillion yen) in the second quarter earnings announcement In addition to that, Linux officials have also added that they have not closed the desktop market yet.

According to the sense of general users, the scheme "PC = Windows" is deep-rooted, so there are aspects that are difficult to see why this bullish attitude is difficult to see, but as users increasingly will only browse with smartphones and tablets, Zemlin The day the forecast of reality will come may also come.