One month after the housing burning, the "Laura" of Dachshund which was trapped is survived from the burn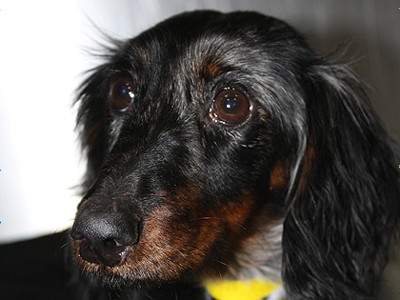 My home was burned out on 23 February 2011 fire, I lost all my household goods, I was at a loss, my dogDachshundA woman in the suburbs of Boston who was separated from "Laura" and was losing hope. As Laura was not discovered in the search by the detection dog just after the fire was extinguished, I was thinking that "I must be alive somewhere by escaping from the fire" I kept searching for a poster and hitting a shelter, I heard that Laura could not be found day after day and that he might have been involved in the fire as well.

However, when I went to see the situation of my house on March 21 when about a month had passed since the fire, I heard a sound like scratching something from the entrance hitting the veneer It is said that it was.

Details are as below.Dog Found Alive In Rubble, One Month After Hyde Park Fire «CBS Boston

Dog survives a month in burned-out house - Hyde Park - Your Town - Boston.com

A state of fire that occurred on February 23 at Terisa Acevedo's house in Hyde Park near Boston. Fortunately Terisa was safe, but Laura of her dog did not know whether she was able to escape from the fire, it was missing for nearly a month.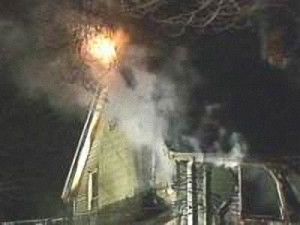 The house after the extinguishment remains the outer wall but can not live very much. In the search by the police detective dog, no roller was found, but for crime prevention, the veneer was hit to block the entrance and it was decided to be abandoned until the reconstruction meat was found.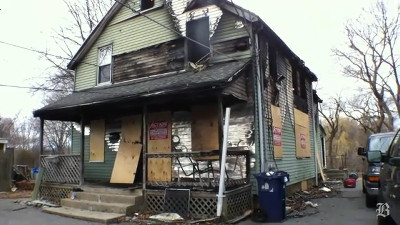 Terisa Acevedo (24 years old) who is an emergency rescuer and a student at North Eastern University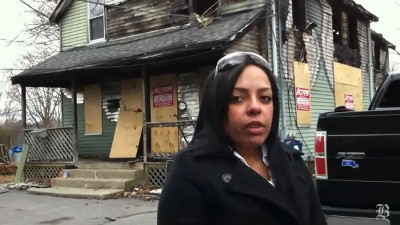 Terisa thought that "Laura must have escaped from the fire", Terisa created a poster, walked around the neighborhood, looked for Roller, also hit an animal shelter, but even after nearly four weeks from the fire I was about to abandon with the absence of absence.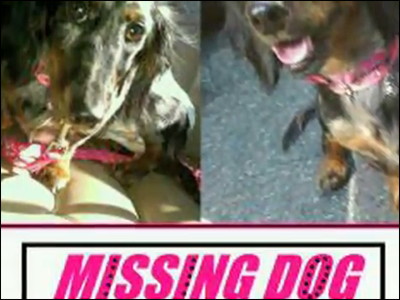 On March 21 (Monday), Terisa who came back to see the track that was parked next to his home saw the burn mark and was at a loss when he was feeling scratching something from the inside of the blocked door It seems that he heard it. Initially it was thought that the raccoon or something animal entered into, but when I borrowed the hand of a friend and peeled off the veneer, there was a figure of Laura who was thin. Rola disappeared into the back of the house once, as it was frightened by sounds and lights, but when Terisa called his name, he ran away quickly and jumped into his arms.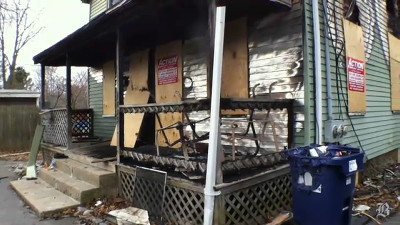 According to a veterinarian, Laura said that he drank the water in the toilet, found the food in the house and survived, and although he is injured considerably, his physical strength is weak, but he is expected to recover smoothly in the future And that. Currently I am undergoing an examination and treatment at the Angell Memorial Animal Hospital, and I will be able to leave the hospital on March 23 (Wednesday) after I stayed another night on Tuesday. Considering that we experienced a night that was trapped in the burn mark for as long as 4 weeks and then cooled to below freezing, it is amazingly energetic.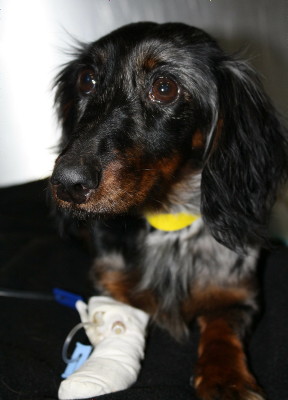 Terisa was deeply impressed by the reunion with Laura and said, "I will not say no to Laura twice.When I want a snack, I'll let you eat it soon. If I want to go out, take me for a walk soon I will give you. "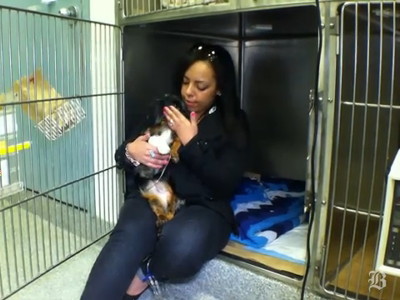 Although it is a roller that tolerated a long trial, in the future it seems that the lifelong love and pampered life is promised, which may be a very fortunate dog in fact.

You can see the appearance of the two people reunited with the following news video.

YouTube - Dog survives month after fire destroys home