The oldest "MONOPOLY" existing in the world has a value of 12 million yen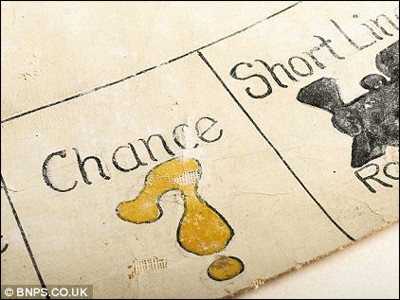 Since its launch in 1933, about 275 million sets were sold in 111 languages, 43 languages ​​in 111 countries, a popular board game said to have played billions of people "Monopoly". In 1933Charles DarrowThe only existing set out of the 5000 sets sold commercially by handmade by the first time was handed auction the other day and it seems that it was traded at a high price of over 90,000 pounds (about 1. 118 million yen).

Details are as below.Monopoly: Earliest surviving set fetches £ 90k auction figure | Mail Online

In English"MonopolyBoard game meaning "MonopolyInitially, "The Landlord's Game(Landowner game) "in the name,QuakerA political activist woman and a teacherElizabeth Magie, We should imitate a single tax on land value as a common property of mankind as a wholeGeorgeismIt was devised in 1904 as an educational game to understand the idea of. It was aimed at having people who felt "feeling that the present system that enables" monopoly "that only some people gain huge wealth by driving many people into bankruptcy is not good".

Heating technician from Philadelphia who is entertained by that "landlord game" and its funCharles DarrowDefined the rule of "Monopoly" which improved this game in the age of the world depression during unemployment, designed the board, copyright registration in 1933 and released. In the beginning I was selling it handmade, but production seems to be outsourcing to a local printing office without production catching up with too much popularity.

Well, Charles Darrow, who became a billionaire like the winner of "Monopoly", sold the rights to Parker Brothers in 1934, and since then 43 language versions have been sold in 111 countries worldwide , It seems to be sold 275 million sets.



The set exhibited in the auction is said to be the only existing set out of 5000 sets handmade by Charles Darrow, and by the descendants of Darrow who owned it in 1992 an economic magazine "ForbesKnown asMalcolm ForbesThose sold to families. This time the Forbes family will let go, bid on 80,000 pounds (about 1053 million yen) far exceeding the expected bid price of 37,000 pounds (about 4.47 million yen) at Sotheby's auction, and when putting a commission etc., it will be final It seems that the deal became 93,600 pounds (about 11.9 million yen).

Unlike the current square board, it is made of a circular oil cloth with a diameter of 33 inches (about 84 cm). It also comes with small wooden buildings such as rule books and "money", "hotel" and "housing".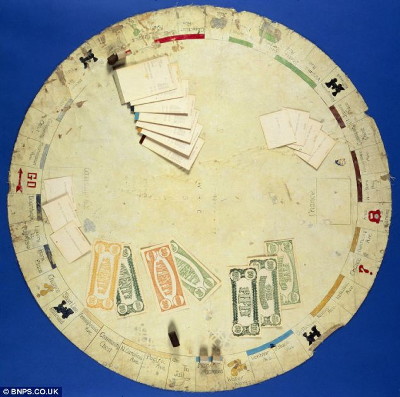 The original "Monopoly" sold by Darrow includes New JerseyAtlantic CityThe name of the place and the road name were used.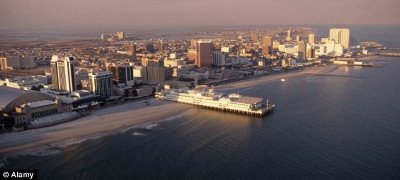 Darrow Damaged by hand, each piece is handwritten with a pen and ink, and color is painted manually.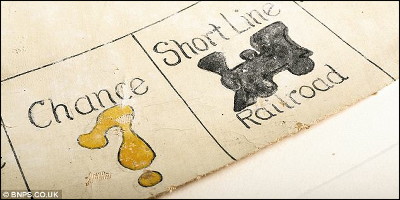 Mr. Darrow, who was unemployed in the Great Depression, supported his family's life by selling hand-made games at home, built not only a huge asset later but also as one of the creators of the popular game "Monopoly" It was also to leave. Perhaps it was a life worthy to call "American Dream".
in Note, Posted by darkhorse_log