Fujiya with plenty of condensed sweetness "Milky Cream Soda" tasting review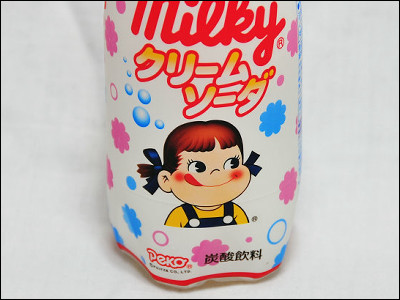 Fujiya's "Milky" celebrated its 60th anniversary in 2011. In commemoration of this, the carbonated drink "Milky Cream Soda" which brought together milky condensed mild milk and creamy soda refreshing carbonic acid was released, so I bought it and tried drinking it.

It seems to be a member of the Milky brand, the solid sweetness of condensed milk has become sugar and sweet carbonated drink that does not lose carbonic acid.

Review from below.
Milky cream soda (410 ml PET) | Confectionery / drink | Fujiya

This is milky cream soda. Capacity is 410 ml.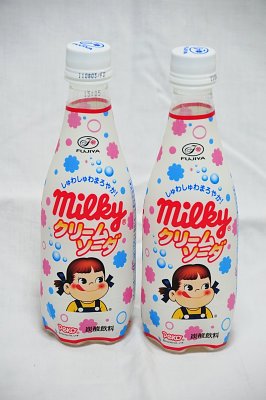 The label of Peco-chan's seal is a landmark.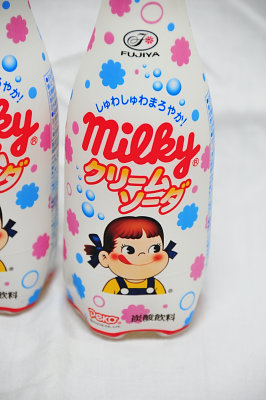 Raw material names are sugar (fructose glucose liquid sugar, sugar), sugar skimmed condensed milk, sweetened condensed milk, milk etc. as the main raw material ...... plenty of sugar and milk relationship.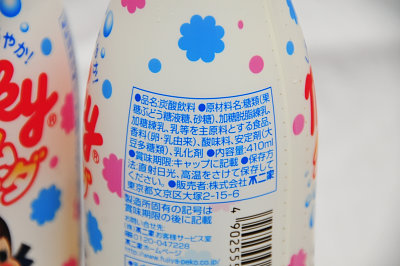 49 kcal per 100 ml.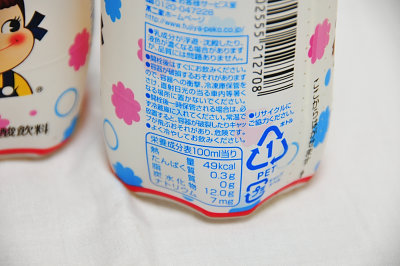 I turned the label. The color is pure white.



If it looks only it is not much different from Calpis soda etc., there is no sour taste in Calpis, anyway sweet carbonated drinks. If it is a person who loves taste of condensed milk, it seems quite like. Also, it may be delicious to try to soak strawberries. On the contrary, if you want stimulation of carbonic acid rather than sweetness, please choose a product that makes other carbonate Uri.