"Ika Musume" "Bakemonogatari" "Katana" "Yumekui Merry" Prize etc Animation Related Prizes Various - Various Parts ~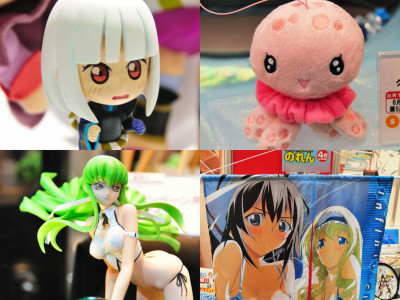 "Animation Related Prizes Various - First Part ~Following AOU 2011, we will continue to tell you a lot about the animation related prizes we found at the 23rd prize fair which was held at the same time as AOU 2011.

"Macross F Theatrical Version"Angel Beats!"Invasion! Squid girl"Yumekui Merry"Bakemonogatari"Katanagatari"Many animations are subjects of prizes, such as" In an unusual place, "Noitamina" was broadcast on the "Princess MaritimeThe prize of "was also appearing.

These prizes are from the following.
In the Banpresto booth Nishio Ishin Animation Project 'Bakemonogatari' and 'Sword' prize.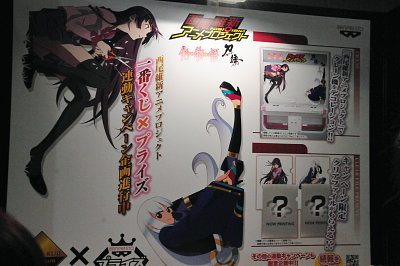 All four kinds of "Kyun Character Accents" Nishio Ishin Anime Project "figure key holder" will appear in the 4th week of May. This is "Bakemonogatari" Senjogahara Hitagi.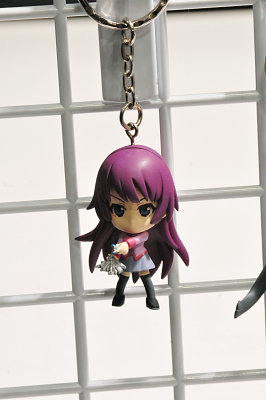 "Bakemonogatari" Hachijuji Midnight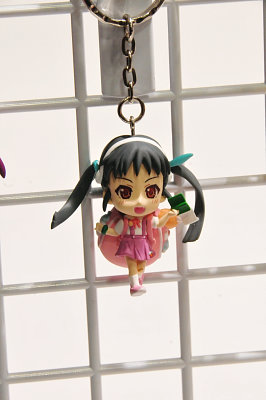 "Bakemonogatari" Shinobu Oshino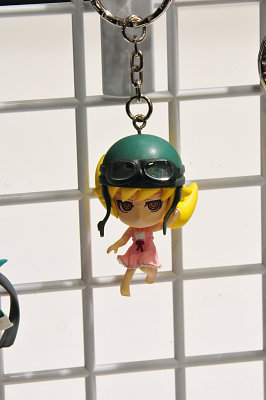 "Katana" crooks manger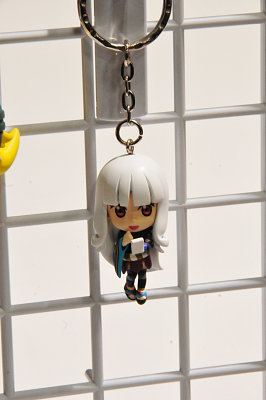 "Kyun kyara! Nishio Ishin New animation project" is all three kinds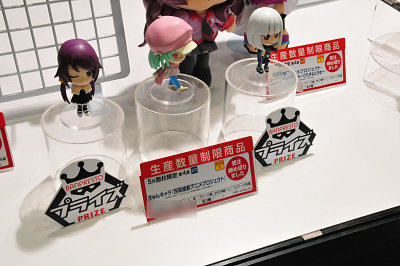 Senjōgagahara Hitagi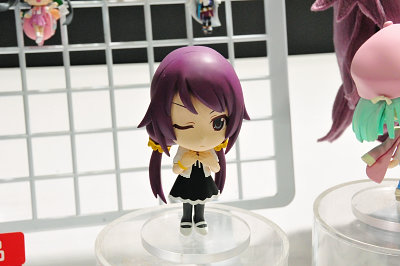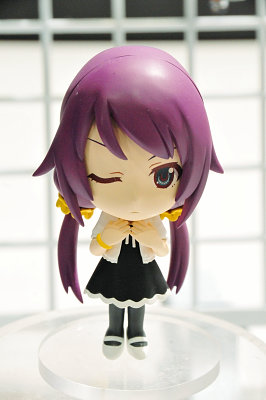 Nadeko Sengoku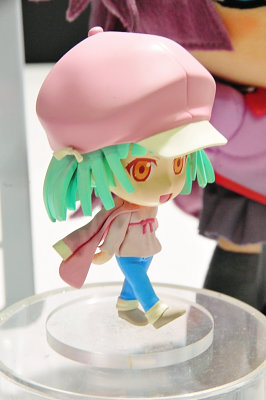 Strangle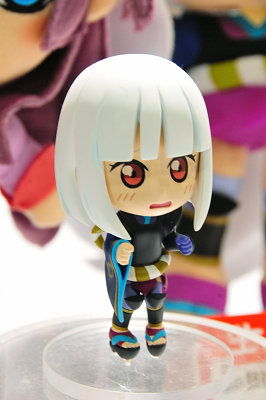 "Nishio Ishinagi Animation Project Super DX Plush Doll - Hitagi & Cursed -"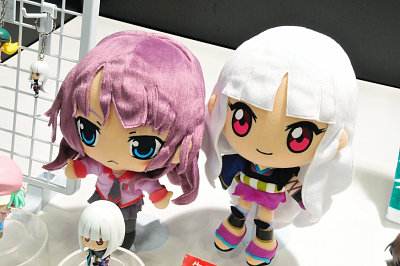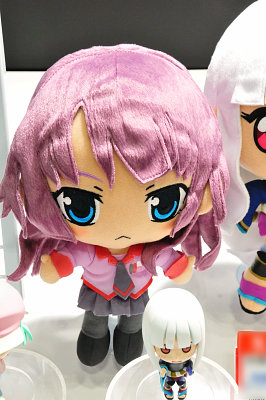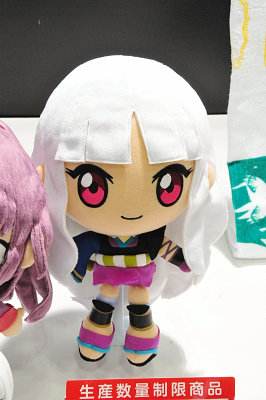 A variety of taito's squid girls.



"Invasion! Ika Musume Figure"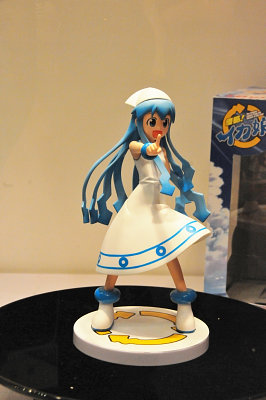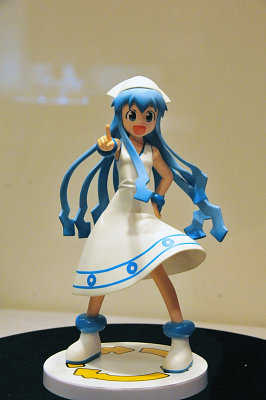 The skirt is fluttering.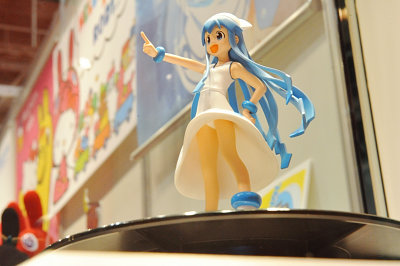 "Invasion! Aluminum bottle with squid girl carabiner" All three types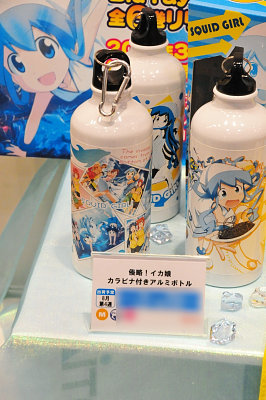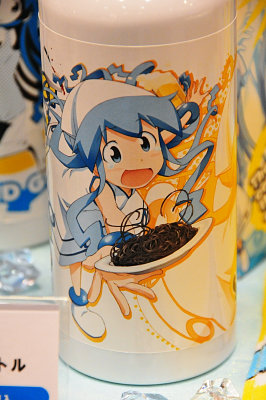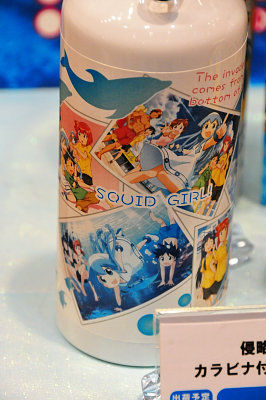 "Invasion! Ika Musume Bath Towel" All 2 species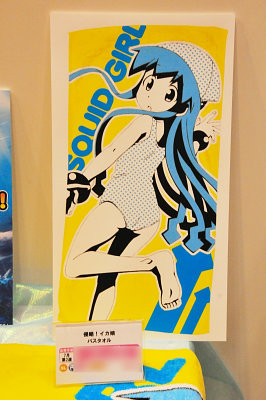 Two kinds of something with the same pose as the figure and a squid girl in a bathing suit.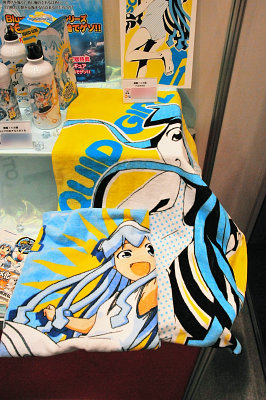 Banpresto's "Code Geass: Lelouch of the Rebellion" corner.



"Code Geass - Lelouch of the Rebellion R2 Folding Fan - Summer ver.



C.C. & Karen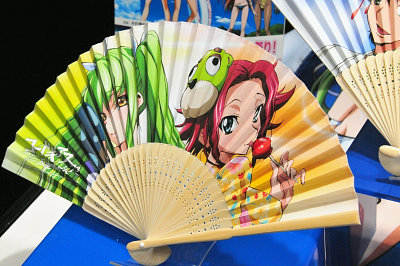 Suzaku & Lelouch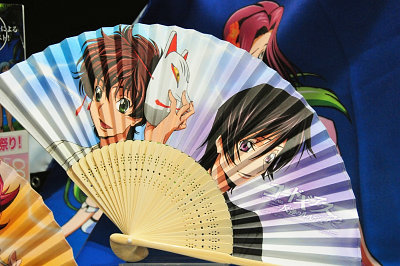 C. C. & Karen & Shirley & Villetta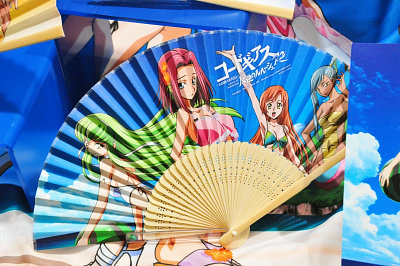 "Code Geass: Lelouch of the Rebellion R2 Plastic Tumbler" All four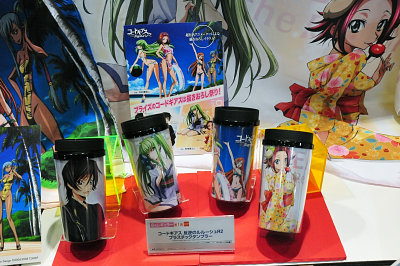 Lelouch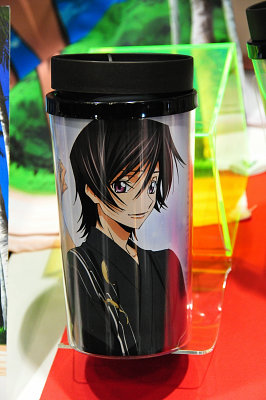 C. C. Twin tailed hair.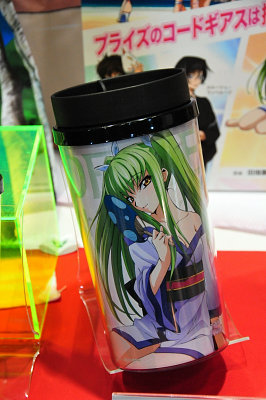 4 heroine same person as the previous fan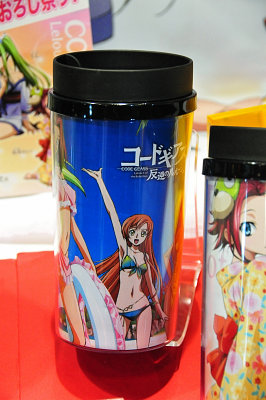 Kuren of the Yukata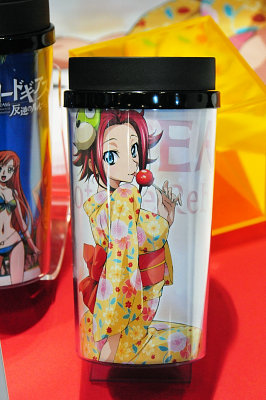 All of these illustrations are drawn.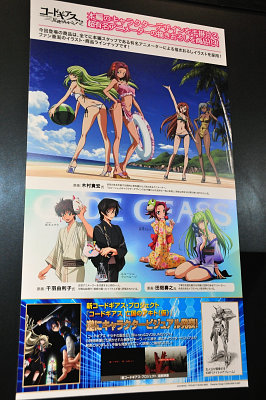 "Code Geass: Lelouch of the Rebellion R2 SQ Figure ~ C.C. ~" and "Code Geass R2 Legend of the Rebellion R2 SQ Figure ~ Kuren Kuren ~"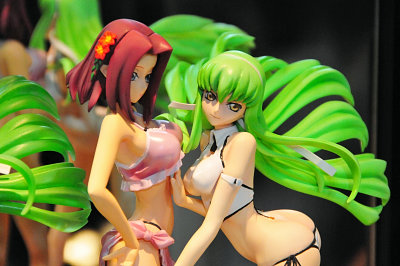 Karen and C.C. are each a single item, it is a product that you can make two dock.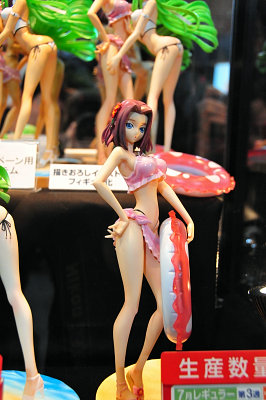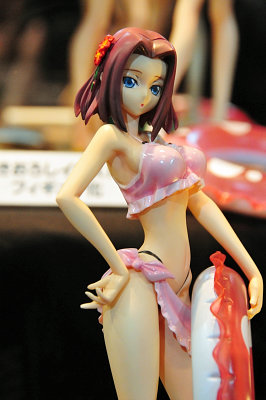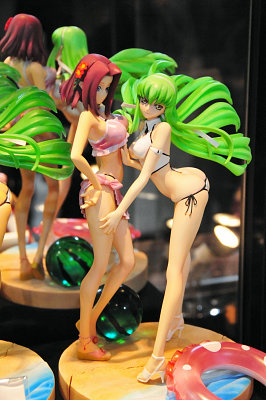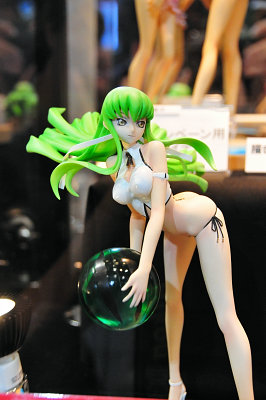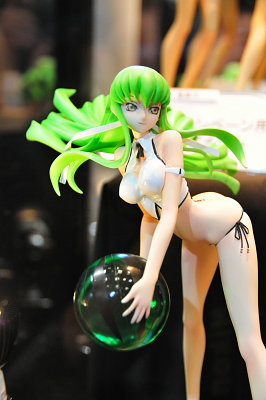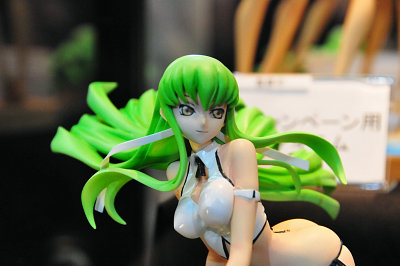 I draw figures drawn as figures as they are.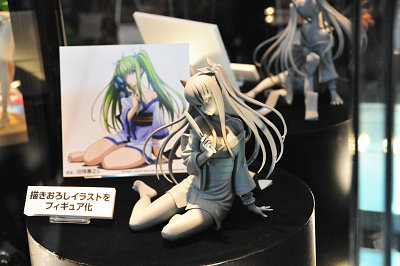 Eiko's "Hello Kitty and Good!"Evolved further, Kazushi Ito"Grace · J · Deanst", And"Toro BentenCollaboration with.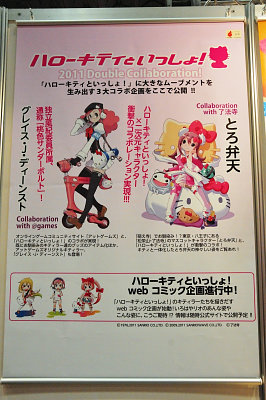 Figures of "Nekomura Iroha"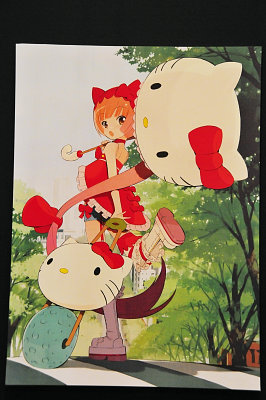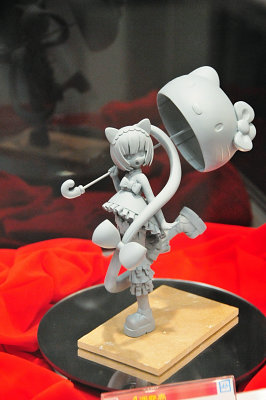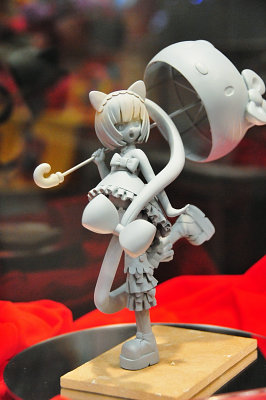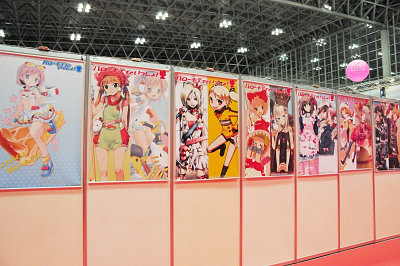 Eiko booth 's "IS Infinite Stratos"corner.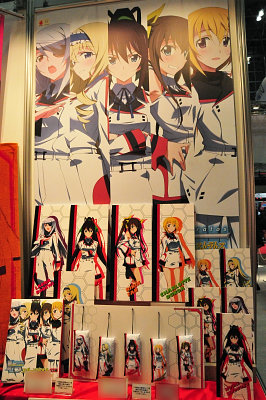 All 4 sports towels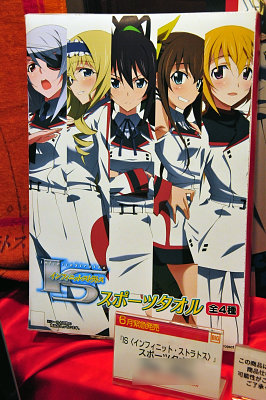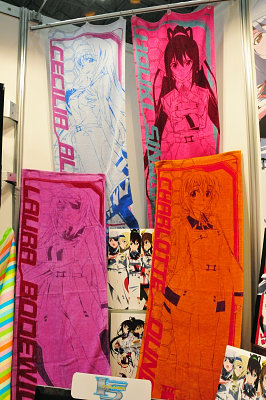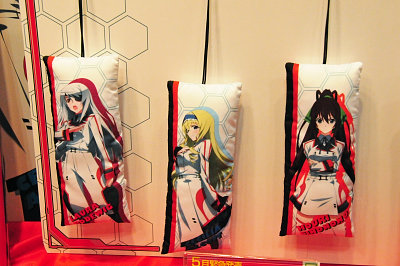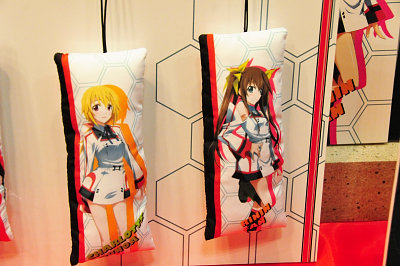 This is the "IS Infinite Stratos" corner of Taito booth.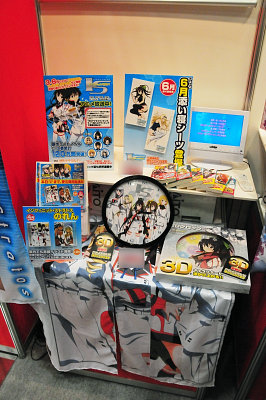 3D clock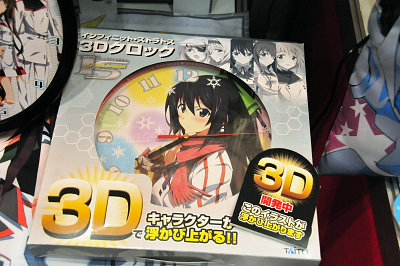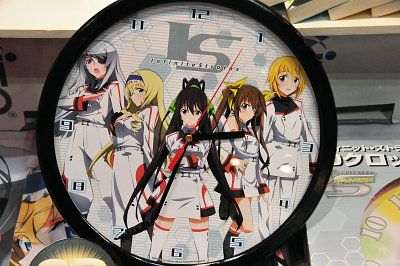 There are 2 types of linen sheets.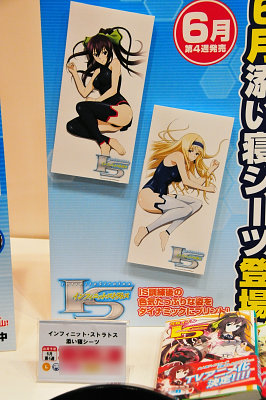 Although there was no physical thing, the illustration seems to be like this.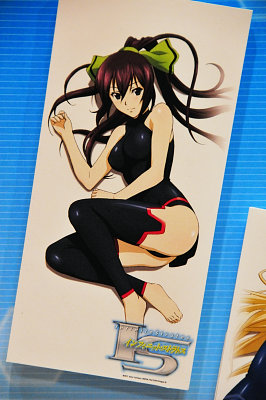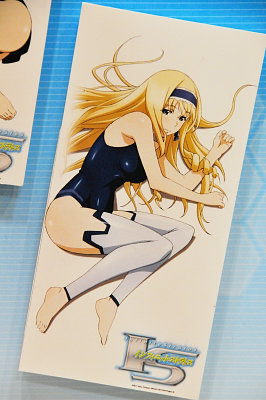 There is also goodwill. All 2 types.



One was a line of five heroines lined in the booth.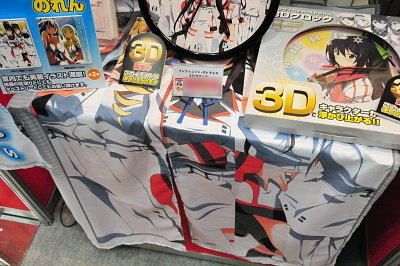 Another one is here.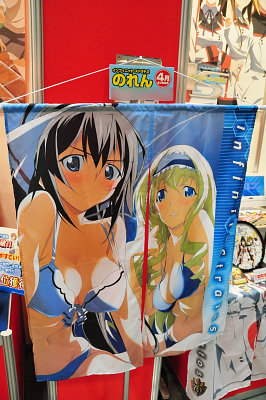 Flee's "Angel Beats!" Corner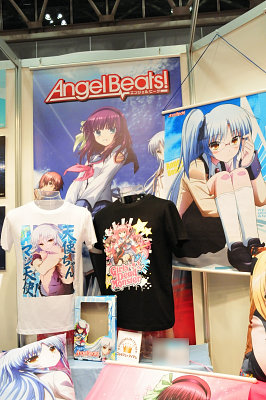 Tapestry with a slightly different impression from the main part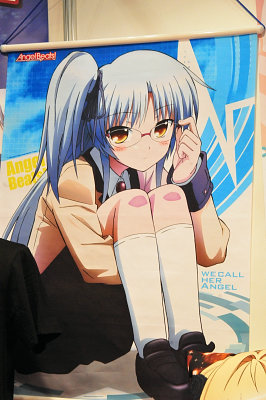 "Angel changer angel!" T-shirt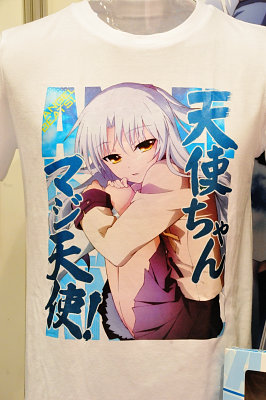 This is "Girls Dead Monster" T-shirt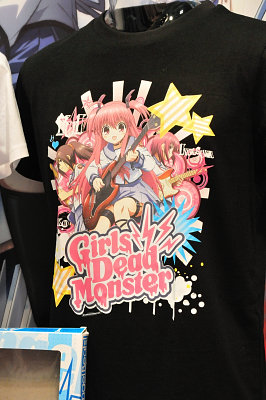 Tapestry and more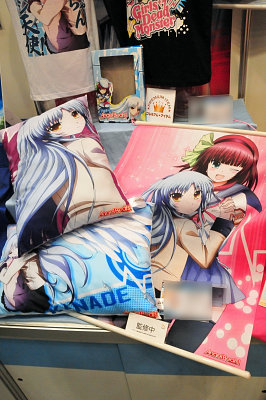 "Angel Beats! Character Figure" in Kana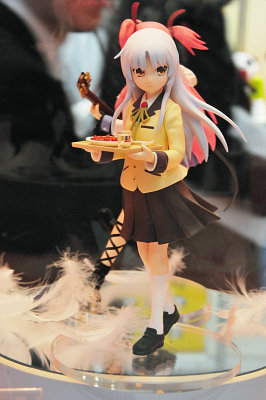 It is a place where you have spicy and rumored linen tofu.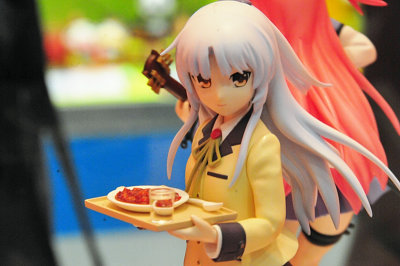 Yui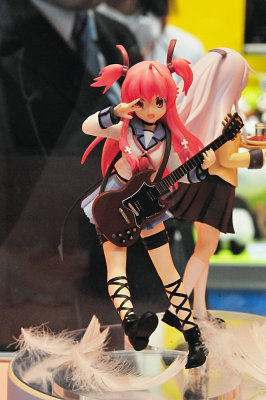 Flu's "To Love-Ru" Corner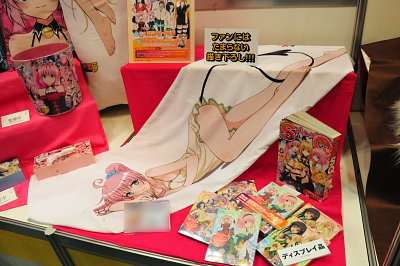 There are various items such as a cushion, a dust box, including a pillow cover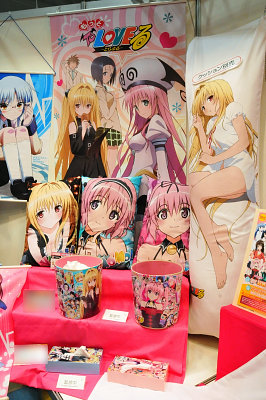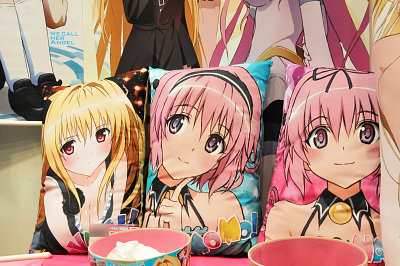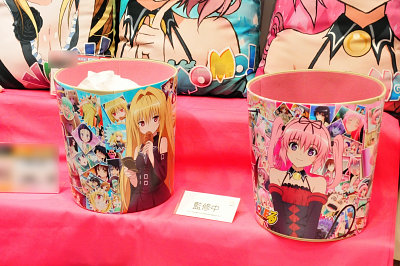 "To Love-Ru Character Figure" Lara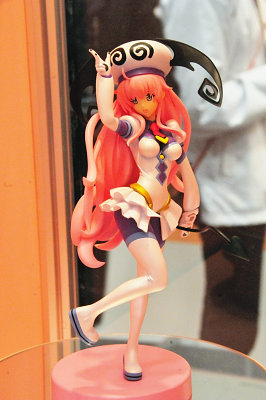 Golden Darkness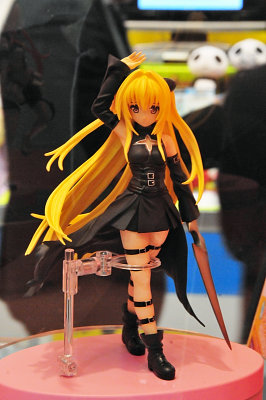 "Toaru Majutsu no Index II Character Figure" Shirai Kuroko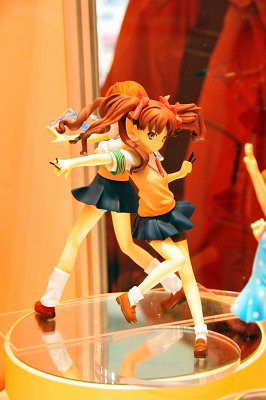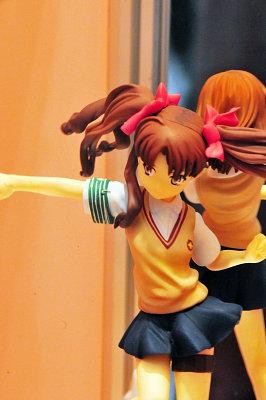 Misaka Misaka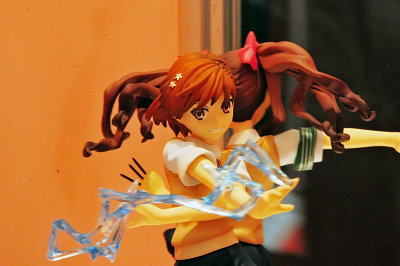 Stopping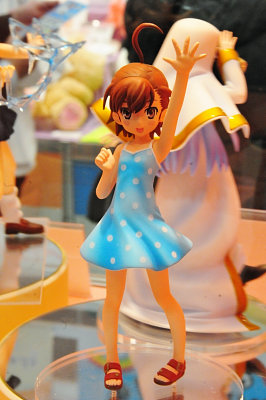 index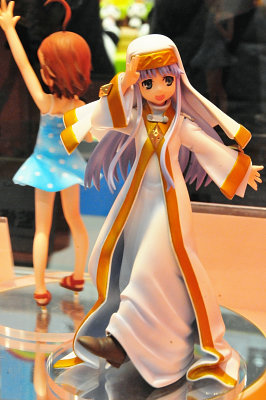 Taito booth "Tomoru no Index II" corner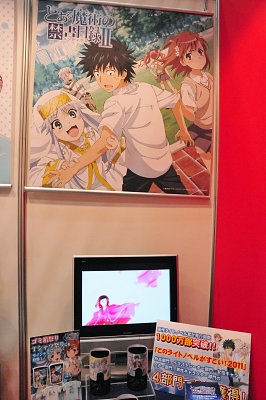 A new lineup appears at the trash festival and the T-shirt festival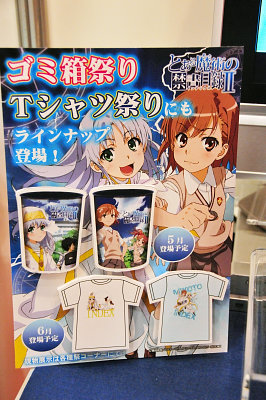 Kore is an omnidirectional speaker, all three types.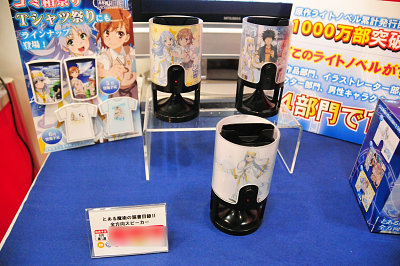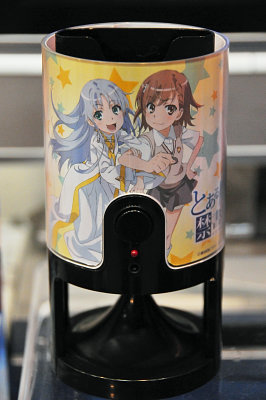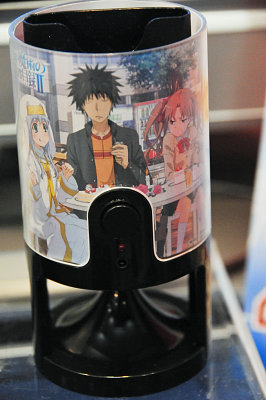 "Bokura everyone's songPrize as well. Original illustration belongs to May Disease Mario.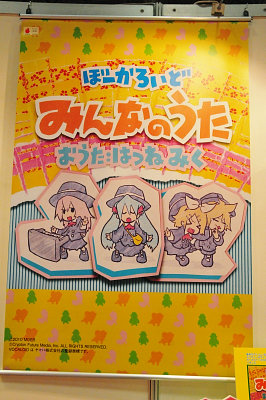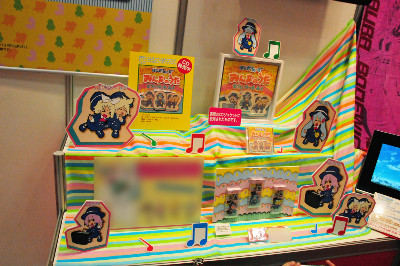 It seems that this was actually used as a CD jacket.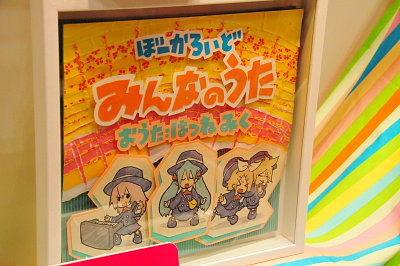 Three kinds of rubber strap.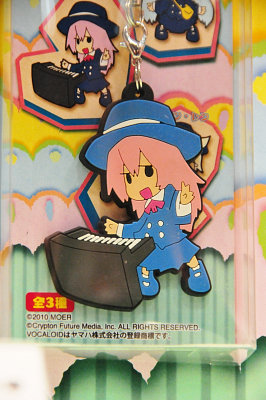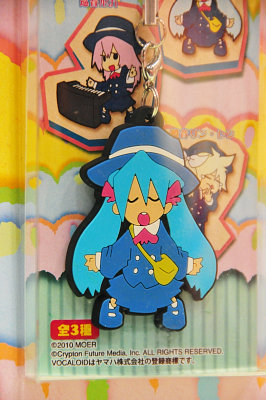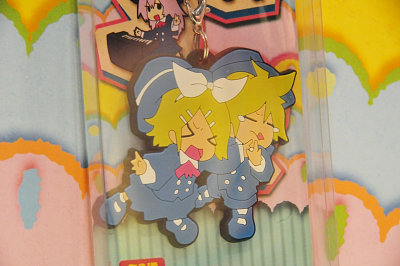 Taito "Yumekui Merry"corner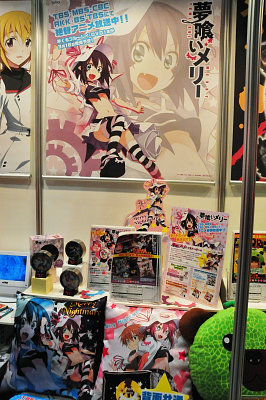 Three types of watches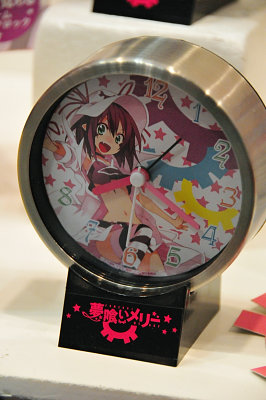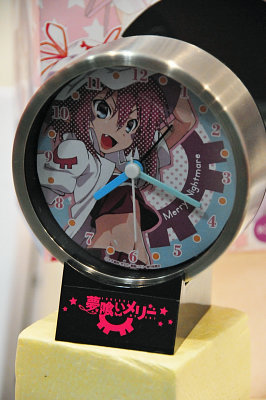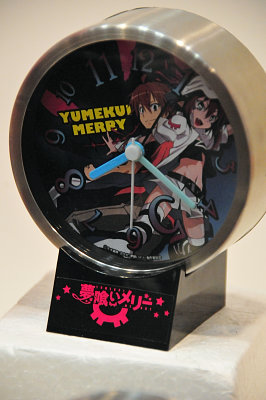 Two cushions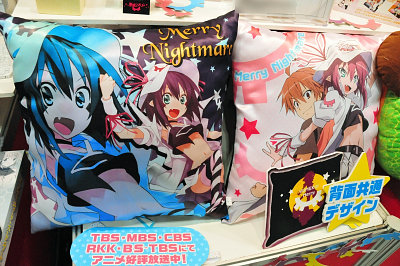 Princess MaritimePrize was only TAITO's 1 point 3 kinds.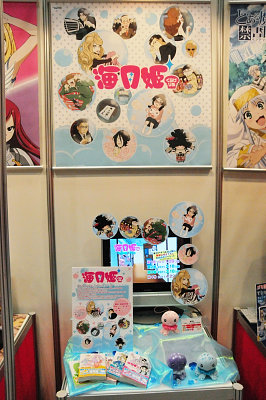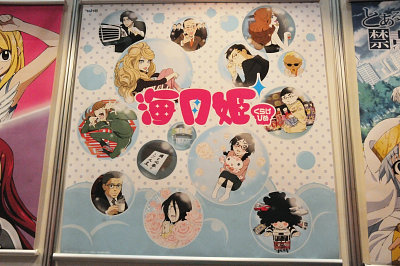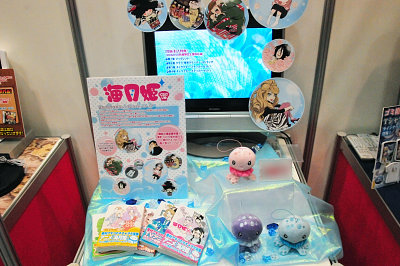 Clara 's S size plush toy, there are three colors.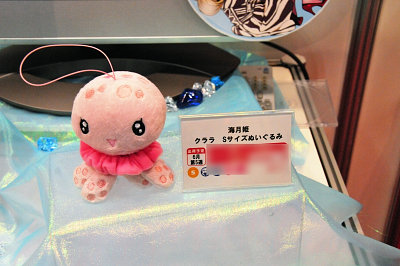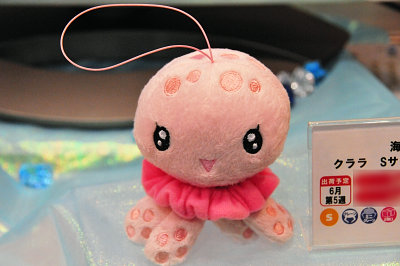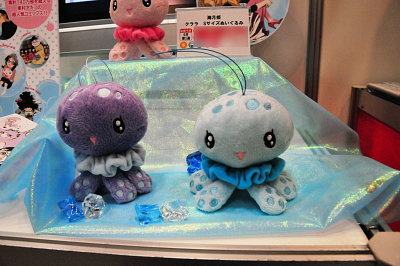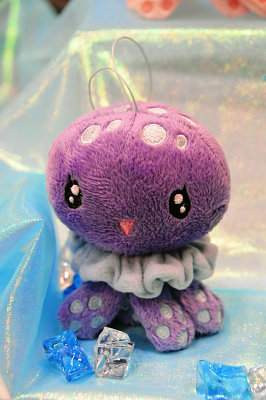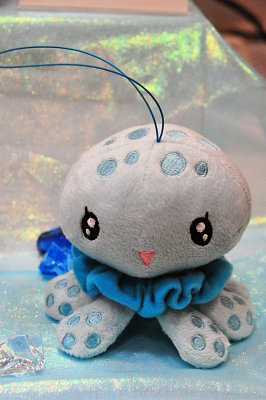 System service "Magical Angel Creamy Mami Big Figure Swimwear Ver."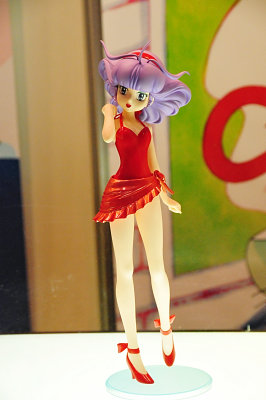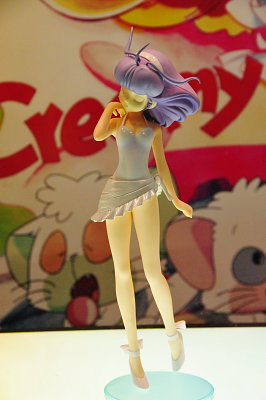 The third round will appear in October. It seems that you are wearing the costume of the final round of animation.