All kinds of prize fittings found at the prize fair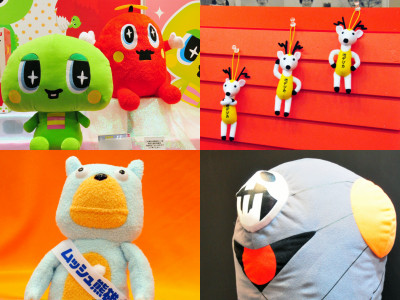 From todayTokyo Game Show 2010It will open. It is the biggest game festival in Japan and I think that many people are paying attention because the latest game software gathers in one place.

Before that, the amusement machine festival that was held last weekend ·The 48th Amusement Machine ShowI will introduce a funny item that I saw at the prize fair inside. Even the amusement machine, please go to the game center, a game center where you can earn various prizes.

Details are as below.
◆Eiko

The prize of Eiko's original "Kirakira Gachapin Mook" is appearing. Gachapin and Mook have been given popular glittering arrangements, somehowBeautiful giantI get an impression like that.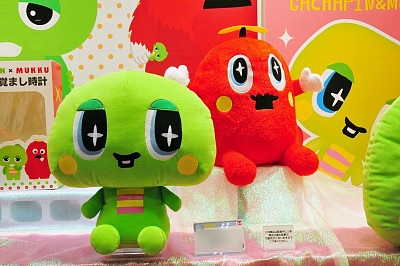 This is a cushion.



A little mascot. This is cute.



Although it is not glittering, it is a carry case of Gachapin · Muc. This is a revival item.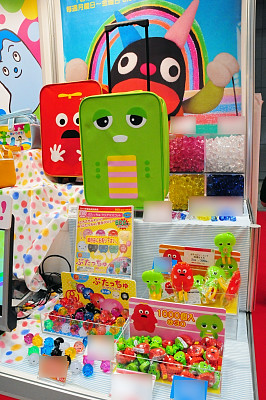 The size is 41 cm × 31 cm × 16 cm, and the handle portion extends to 77 cm. Size that can be used even for adults.



If you have this kind of thing you will be attracted attention.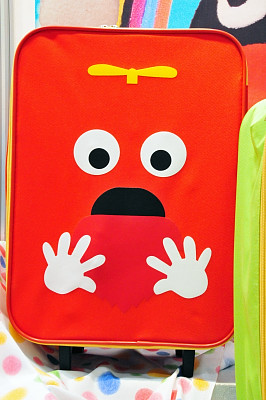 "Dialect CD". Born from Fukushima PrefectureMasashi HashimotoMr. Gunma fromAya UchidaMr. KyotoMr. MatsumotoAnd so on, the voice actor is in charge of the dialect of his hometown.



The content is divided into dry and sweet edition, which is confessed in Sweet Eddie, but it seems to be scolded in dry edition.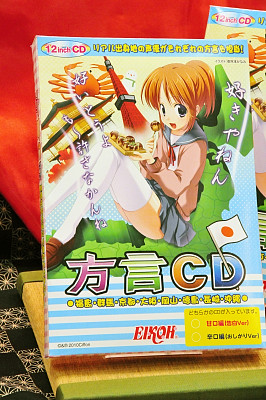 A corner where animation related prizes were summarized.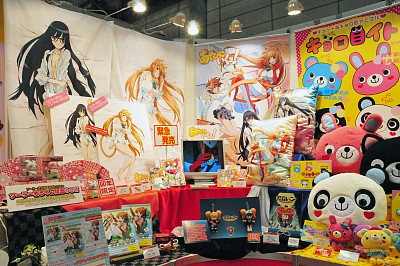 Animation broadcasted in Kyushu Asahi Broadcasting from January to March 2010Kaito RenyaThis is the prize.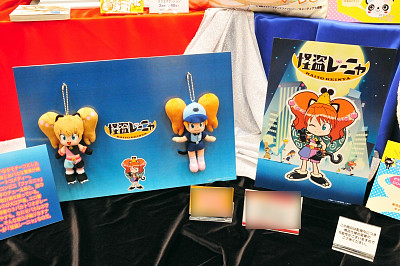 Morning Musume. It is a selfish thief, Reina, whose motif is Tanaka Reina.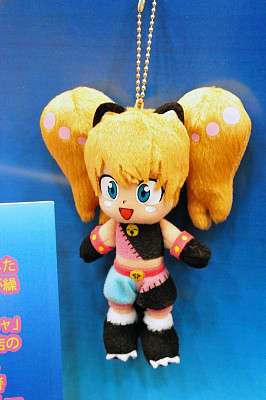 I usually work as a clerk at a convenience store "Famiya".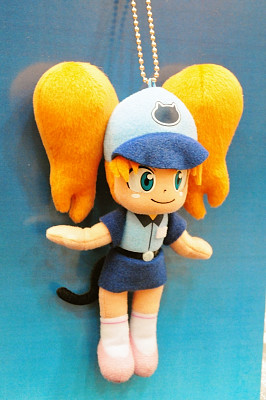 "Asobuyukuyo!A lot of goods. The bathroom poster is scheduled to appear in December, and the illustrations are those of the drawing.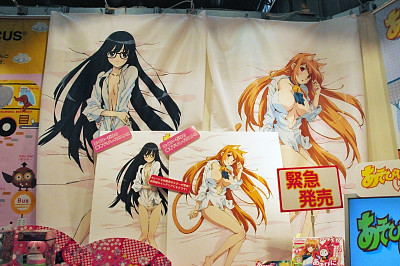 Square cushions will appear in November.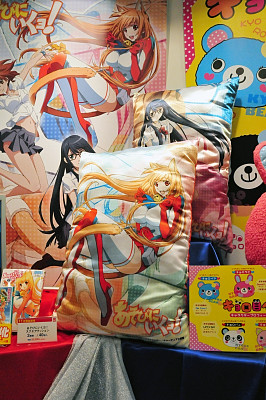 Stuffed toy of hand glue panda 'Corpan'.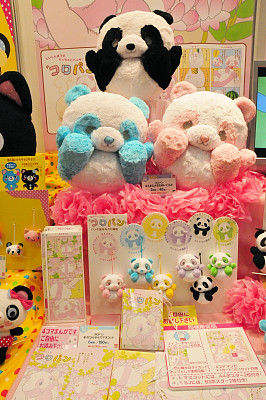 Each of six bodies is a unique character.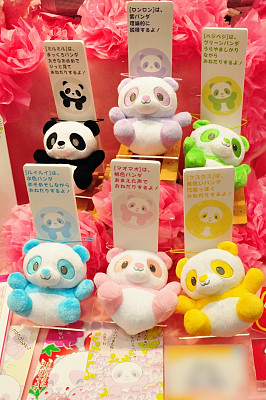 "Cooking idol eye! My! Mai!A variety of prizes.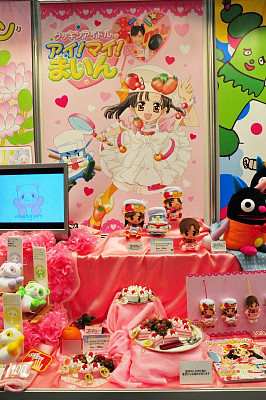 There are three types of deformed mascots and one type of missanga.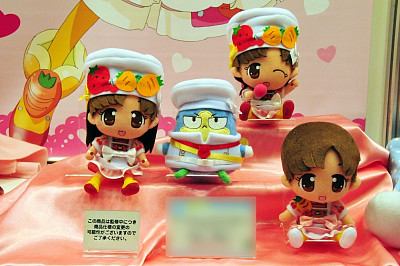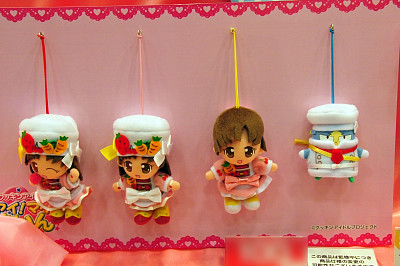 ◆Sega Prize

We have also decided on film release in December "Inazuma Eleven"Rice ball case.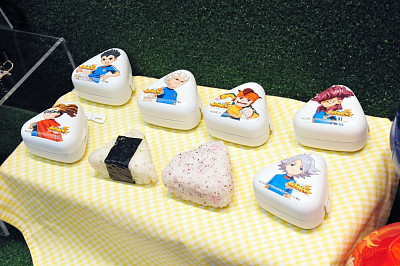 Sega's arcade game "Border breakA number of prizes also appeared from.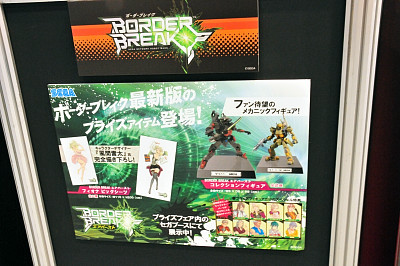 Big sheets of popular operator · Fiona.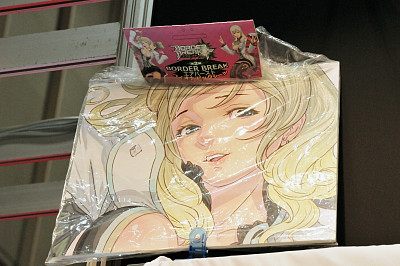 IllustrationRaita KazamaDrawing down by Mr., the size is 110 cm × 200 cm.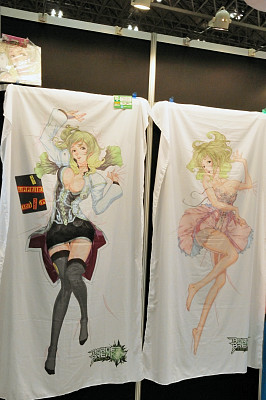 "Border break air burst collection figure" Saber assault weapon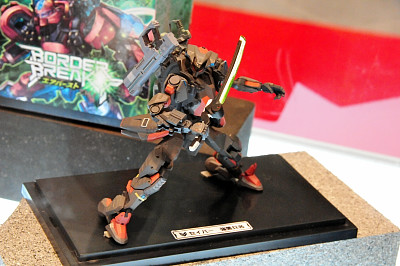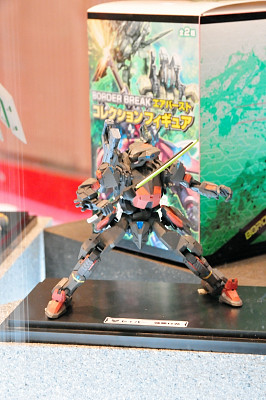 Cougar type II assault weapon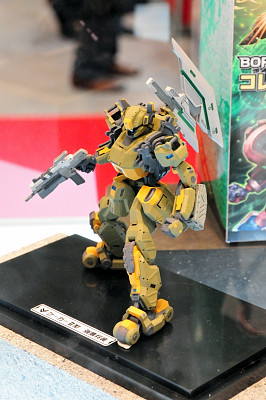 "Theater version Tengen Toppa Gurren Lagann EX Figure Yoko Special"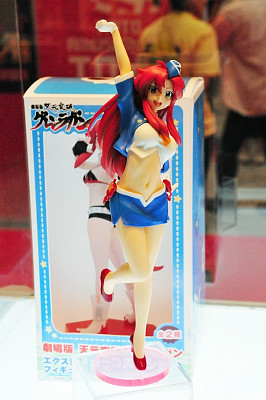 Kirameki ☆ Yoko BOXIt seems to be the first three-dimensionalization from.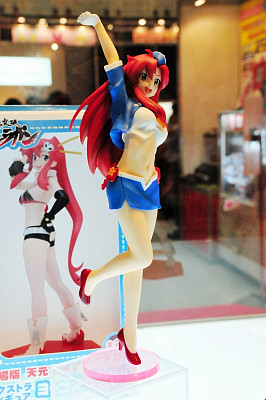 The height is about 17 cm, the pedestal width is about 8 cm.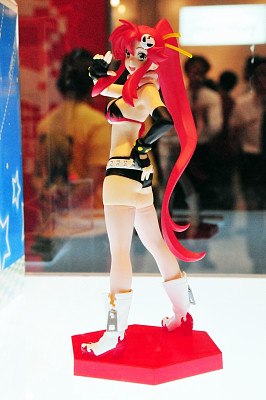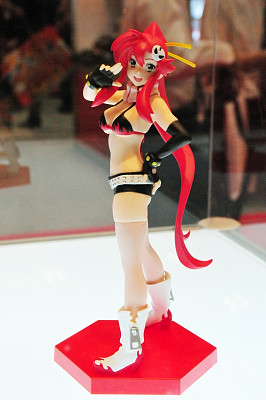 "Toaru Kagaku no Railgun Pub Mirror Music Box Vol.2", used songs are "LEVEL 5-judgelight-"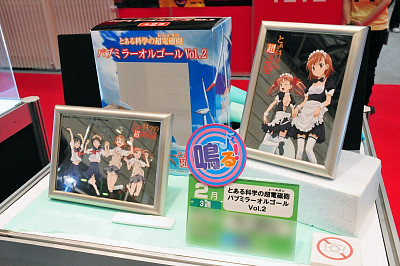 "Strike Witches EX Figure Vol. 3".It was also exhibited at Wonder Festival 2010 [summer]But the lighting of this time was easier to take.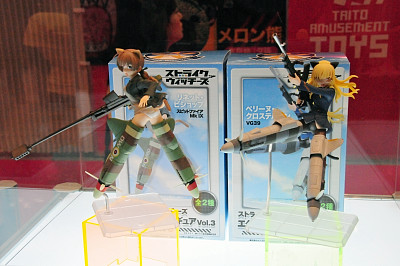 Lynette · Bishop (Rene)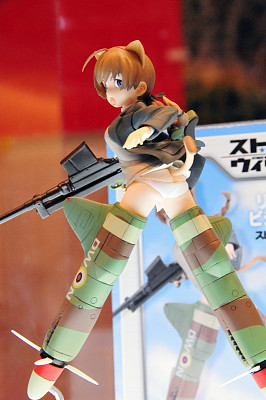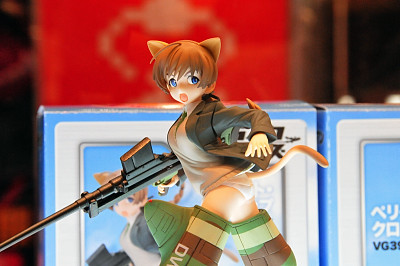 Perine / Closterman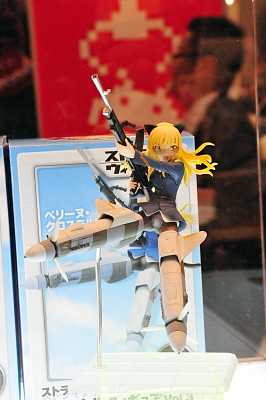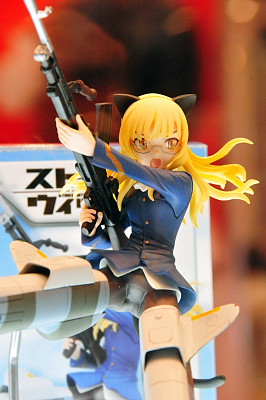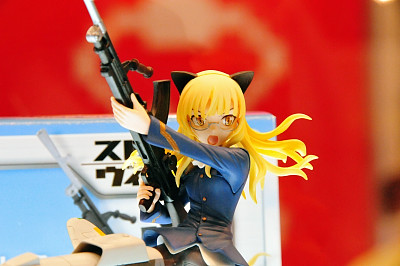 "Lucky Star EX Cosplay Figure". Both of them"The Melancholy of Haruhi Suzumiya"In the movie" Adventure of Asahina Mikuru "in the play movie" Cosplay "which characters played was playing.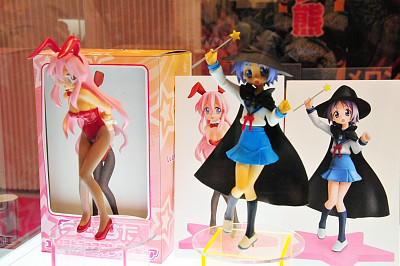 Hiiragi Tsukasa is a bad wizard of Yuki Nagato (act: Yuki Nagato) cosplay.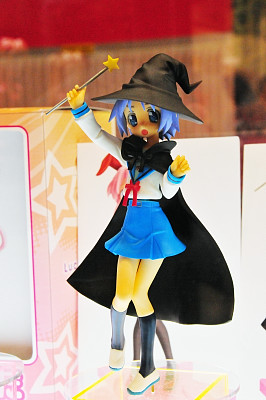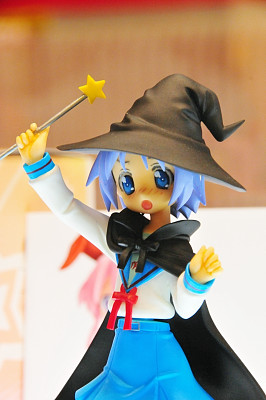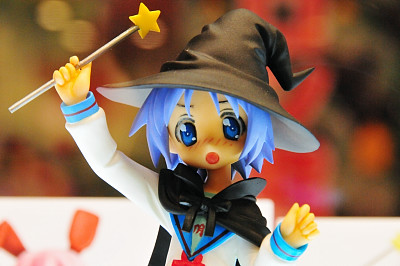 Takara Miyuki is a cosplay of Asahina Mikuru (acting: Asahina Mikuru) who fights to protect the earth.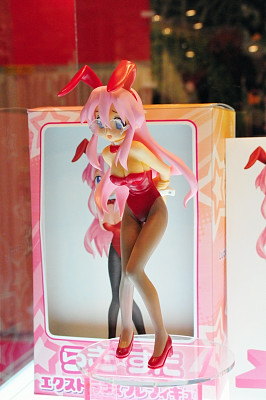 Is it about to remove the bunny costume?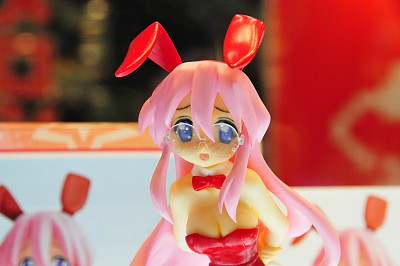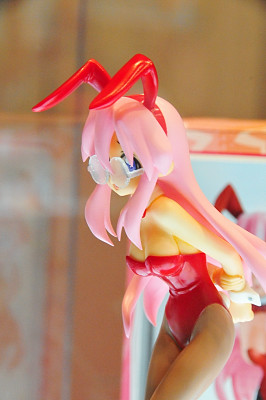 "Disappearance of Suzumiya Haruhi EX Figure EX"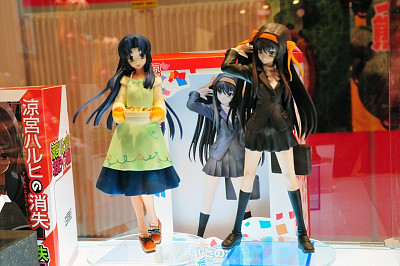 Rakiko Asakura in private appearance, it seems to be first three-dimensionalization.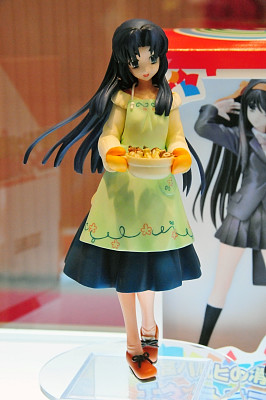 This is Haruhi Suzumiya in uniform of Koyo Gakuen Gakuen.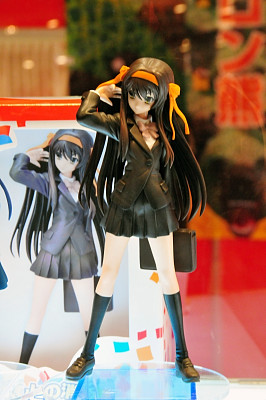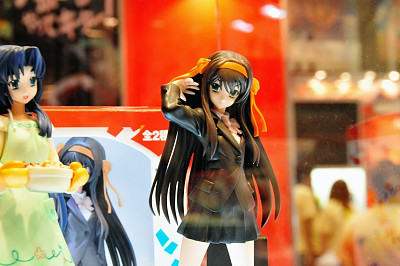 "Disappearance of Suzumiya Haruhi Kitahaga Life Essentials", the perfect item for spending at the North High where Kyon is located has been prized.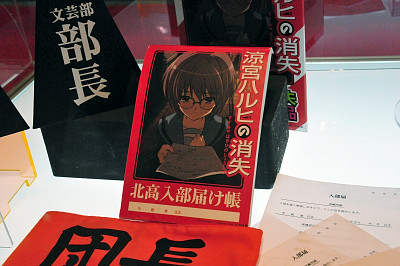 The "headmaster set" is a triangular pyramid and armband, "literary department manager length set" is a set of triangular pyramids and memo pads.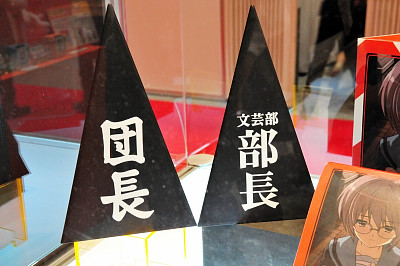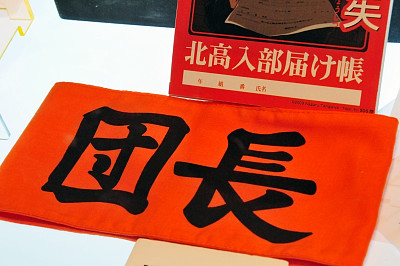 If you are a Nagato fan, I would like to fill in the literary club and give it to me.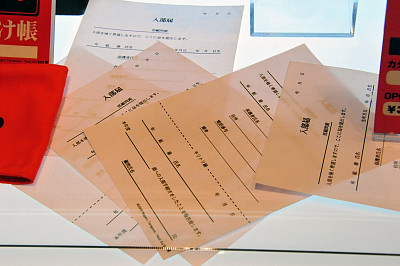 "Hayate the Combat Butler !! EX Figure Hinagiku Special"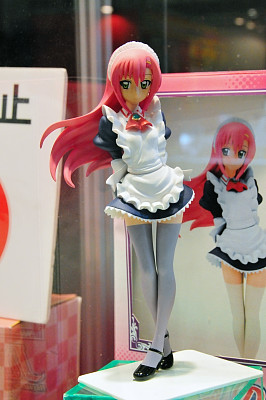 The three-dimensional form of Katsura Hinagik, the most popular character in the work. This is a miniska maid clothing version.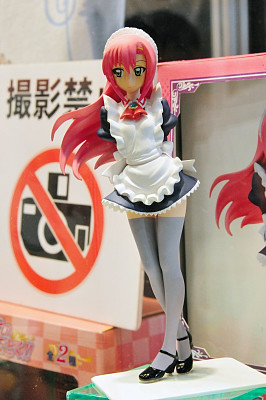 There are also swimwear versions.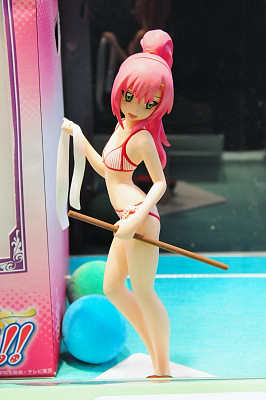 Speaking of daisies is the same age as Hayate of the hero, 16 years old, but a 13-year-old Nagi is a complex that is said to be "like me". Every place is well reproduced.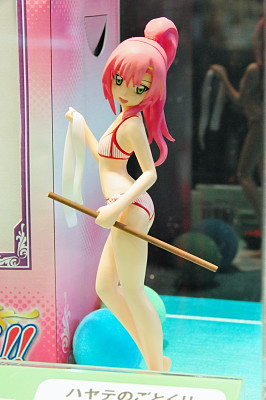 "Hayate the Combat Butler !! Dokidoki! Bath Towel"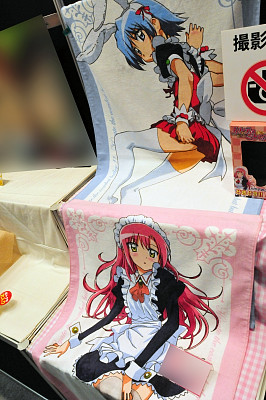 I use the Sega Prize original picture. This is a daisy version.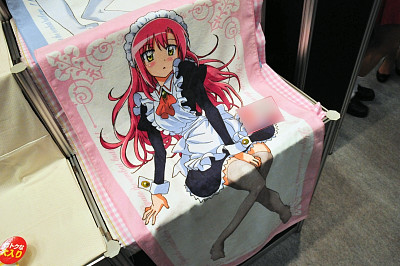 And another type is the popular Ayasezaku Hermione version.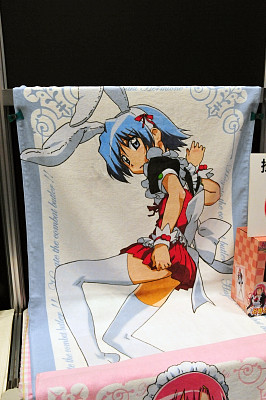 "Hayate the Combat Butler! Everyday! Bathroom Poster". A daisy, a nagi, a main "happening" pattern.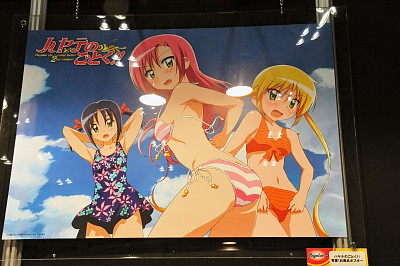 A "beach" pattern with daisies, nagi, Maria, and Hayate's appearance.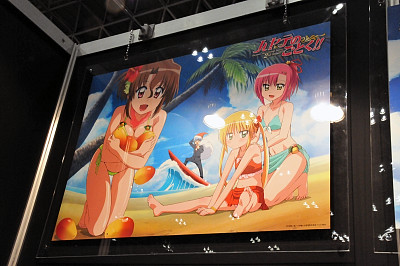 "Earth digital camera pet mascot".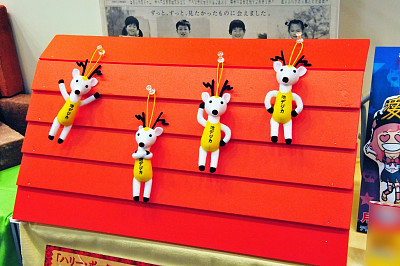 Mascot character born to promote digital terrestrial broadcasting (terrestrial digital broadcasting) ·Earth digital cameraItems. There are 4 types in all.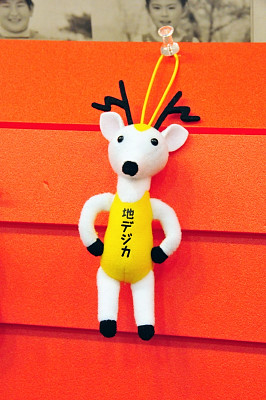 "Wish! Ranking speech is a little mascot".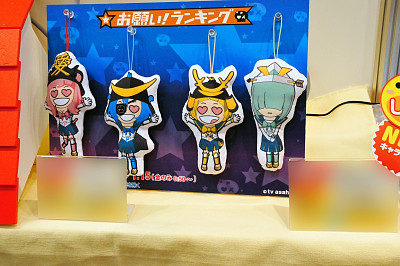 TV Asahi series (part excepting) ...... [Please! RankingThe characters of the characters are itemized. Grab and talk.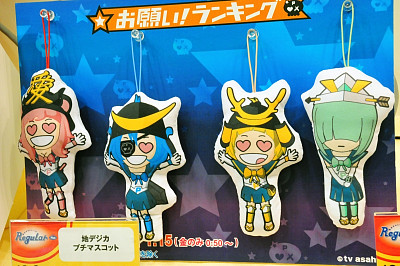 "Transformers Animated Haste Petit Mascot", 7 main charactersClothIt's made into a huge mascot.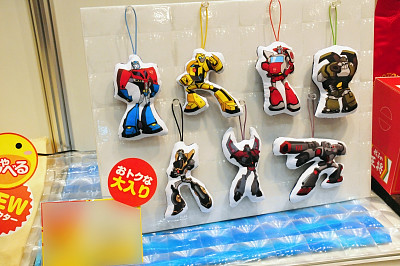 New animation broadcast from October "Panty & Stockings with Garter Belt"Prize early as well. It is due to appear at the end of November.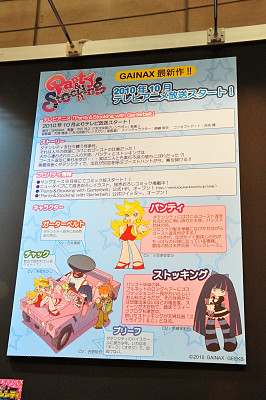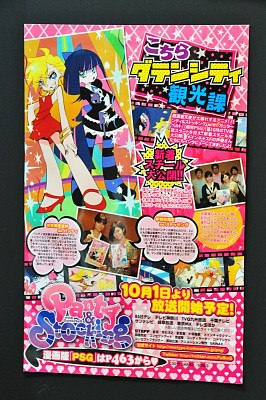 The upper row is the cushion, the lower row is the mascot.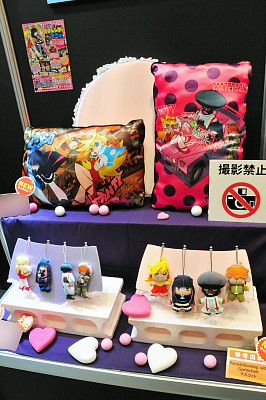 Cushion, Orange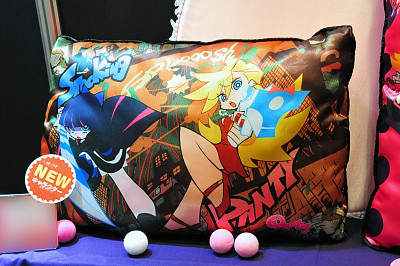 Cushion, purple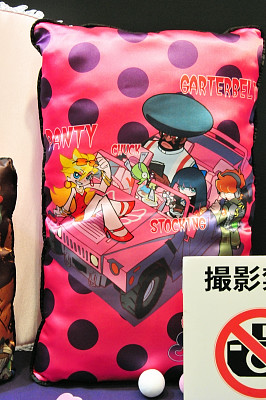 Henana Petit Mascot All 4 types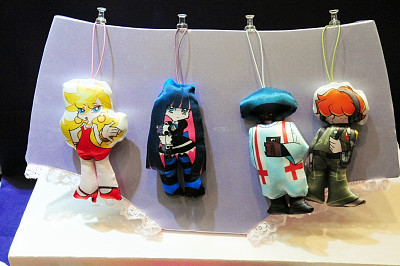 All four types of mascot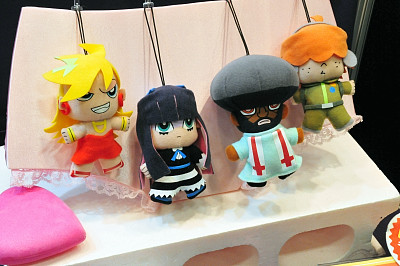 "Evangelion New Theatrical Version HQ Trainer"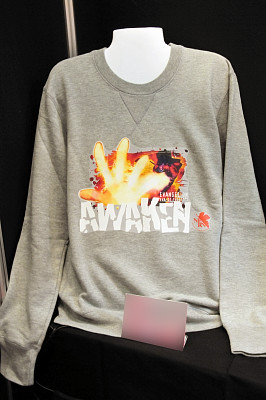 The pattern is two types of "first machine" awakening version "and" No. 2 machine "beast mode", size is men's free.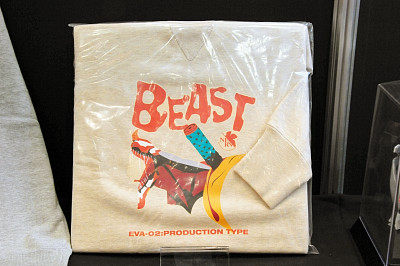 "Evangelion New Theatrical Music Box Music Box", two songs "Beautiful World" and "Fly Me to the Moon", "Four wings" All four.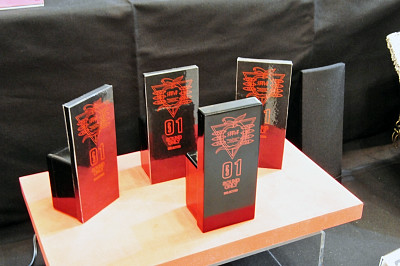 "Evangelion New Theatrical Version Pocket Watch"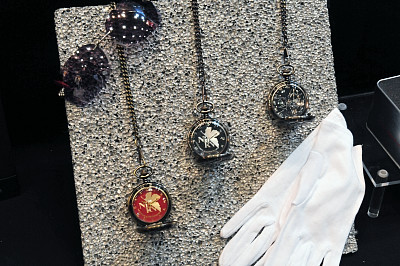 NERV (Gold)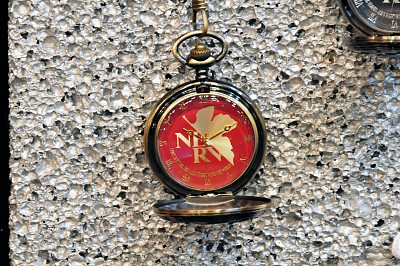 NERV (Silver)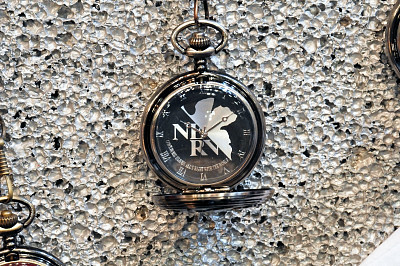 First machine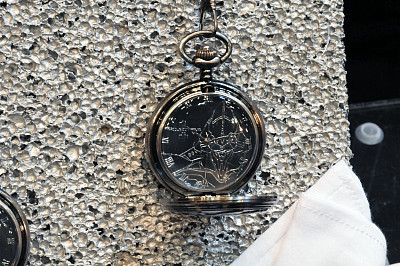 The table of clocks is engraved with NERV mark.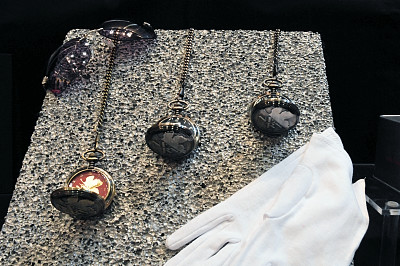 The back side is marked as "Operation Strategy Operations Division 1 Division".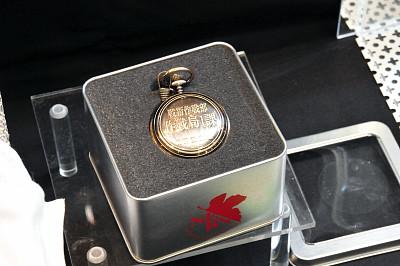 "Evangelion New Theatrical Version HJ Apostolic Cushion".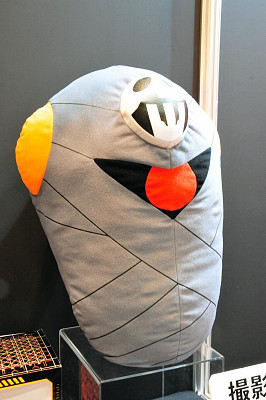 In the winter months you can hug the 10th apostle called "the strongest rejection type".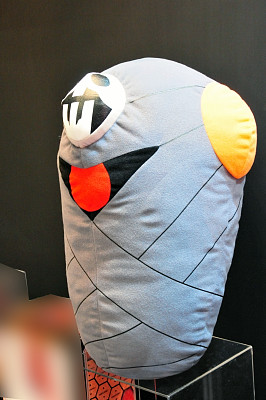 "Evangelion New Theatrical Version EX Plug Suit Figure Ver.1.5", Plug Suit is Pearl & Gloss Specifications, Hair Parts are Clear Formed.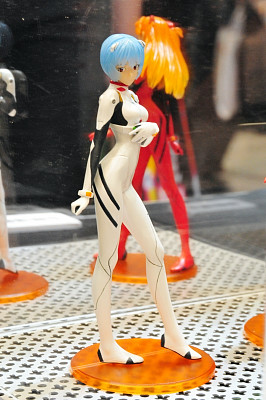 Rei Ayanami.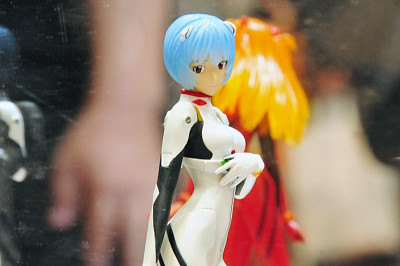 Former wave · Asuka · Langley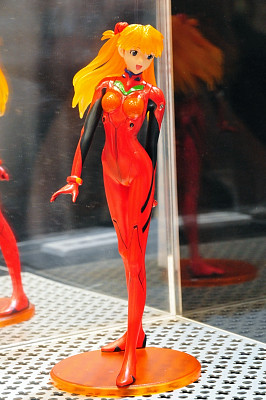 "Baka to Test to Shokanju" Prize Various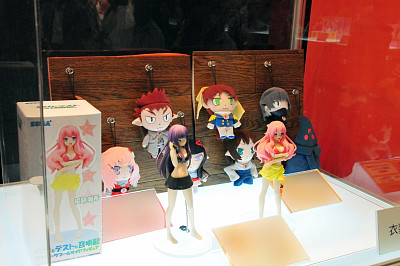 This is "the summoned beast mascot 1st period eyes". In addition to Yoshii Akihisa, Himeji Mizuki, Sakamoto Yuji, Kirishima Shoko are the first.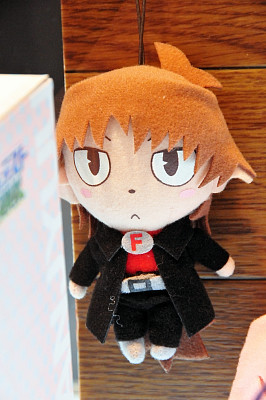 In addition to Kinoshita Hideyoshi, "Shokanjuu mascot 2 period clock", Shimada Mika, Tsuchiya Kota, FFF group four kinds.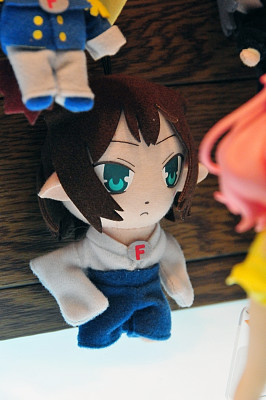 "EX poolside figure" Kirishima Shoko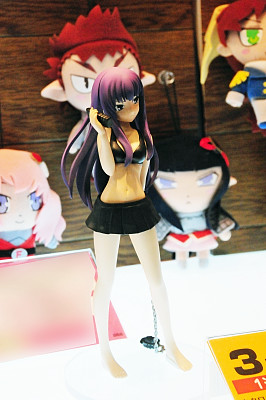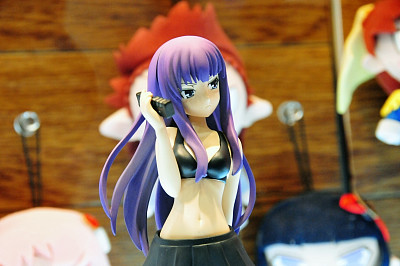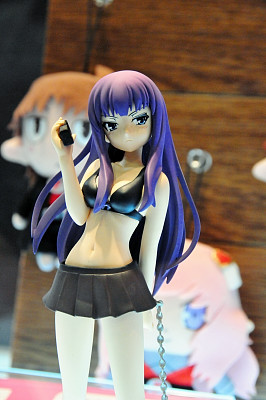 Mizuki Himeji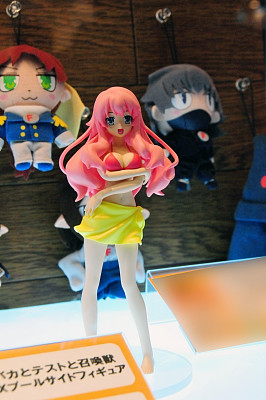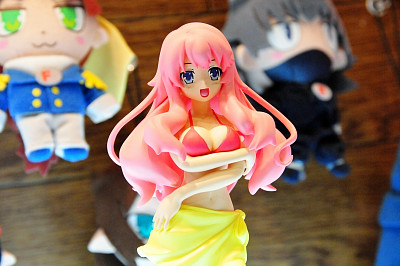 From January it seems that a new series will be added to "Nendoroid Petit".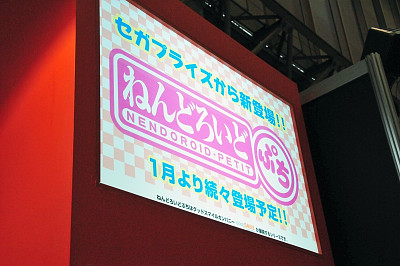 This is the lineup list.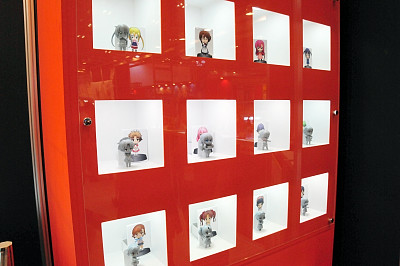 The first is "Toaru Kagaku no Railgun". Misaka Mikoto.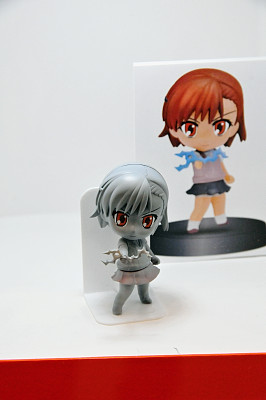 Shirai Kuroko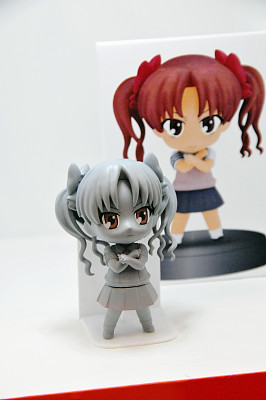 Early spring decoration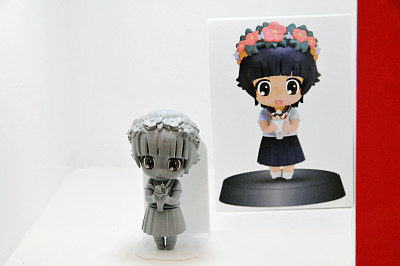 Solid morality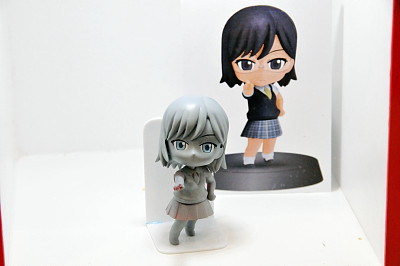 2nd "Baka to Test to Shokanju" Akihisa Yoshii (Aki chan)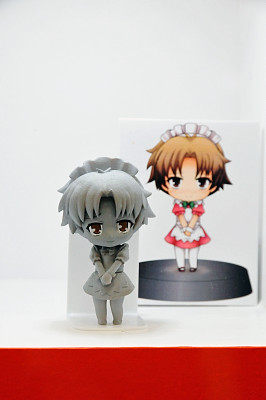 Mizuki Himeji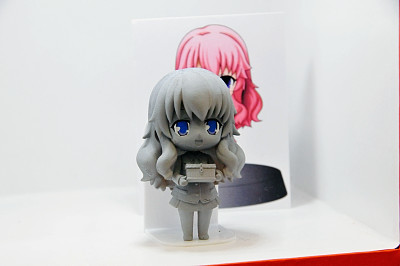 Kota Tsuchiya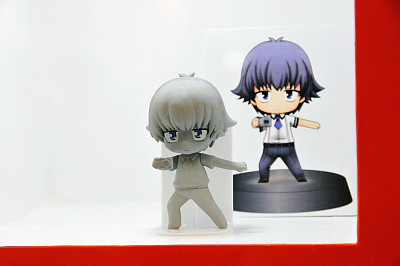 Aiko Kudo



The third bulletin "Hayate the Combat Butler!" Sanzenin Nagi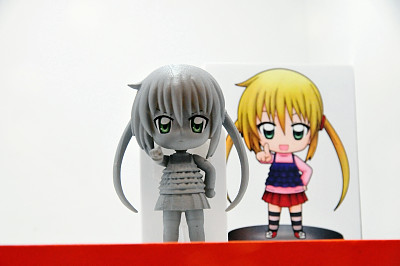 Maria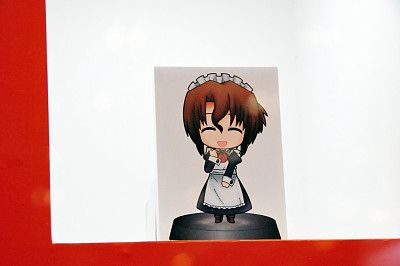 Katsura daisy



Nishizawa Ayumu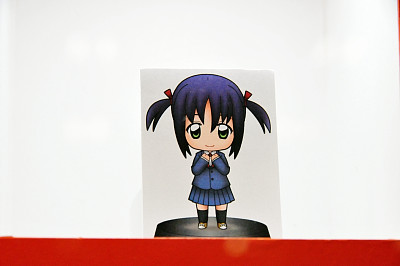 The third one was still an exhibition with only Nagi. By the way, the fourth bullet is scheduled for "To Aru Kagaku no Railgun" Vol. 2, the fifth for "Baka to Test to Shokanju" Vol. 2.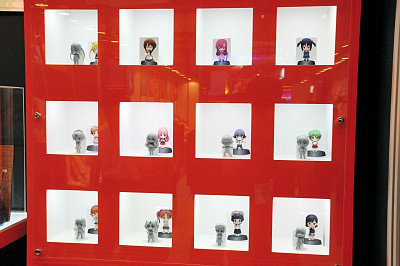 "Sora no Otoshimono f (Forte) Bathroom Poster", Ikaros & Nymph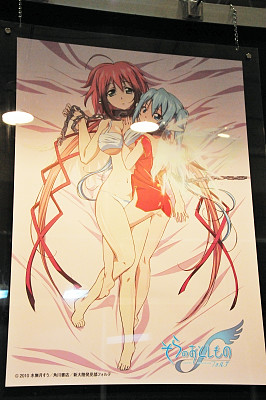 Osamu Osamu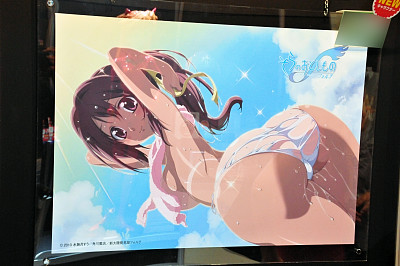 "Sora no Otoshimono f (Forte) lined sheets"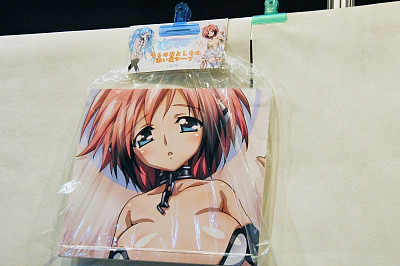 There are two kinds of Ikaros and nymphs. The size is about 120 cm × about 200 cm.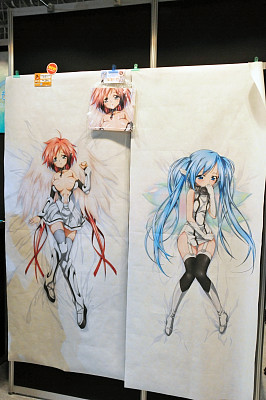 "Sora no Otoshimono f (Forte) Chest 3D Cup"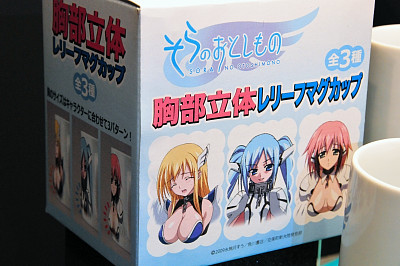 Chest stereoscopic mug is a miscellaneous goods that the chest is made three-dimensional. "Sora no Otoshimono f" 3 characters are different in chest size, so the degree of stereo is quite different.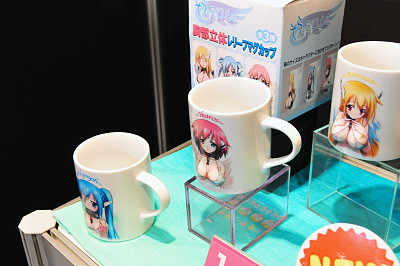 Ikaros is like this.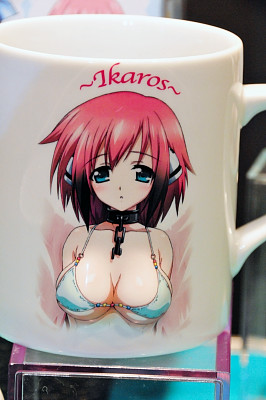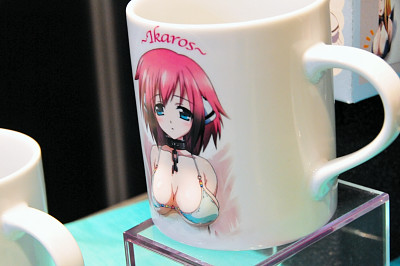 Unfortunately Nymph seems to have been unable to receive the benefits of three-dimensional much.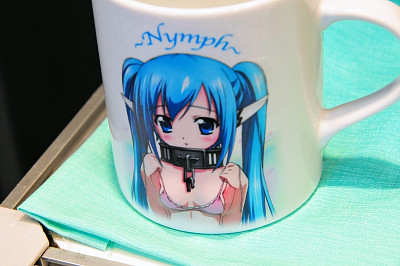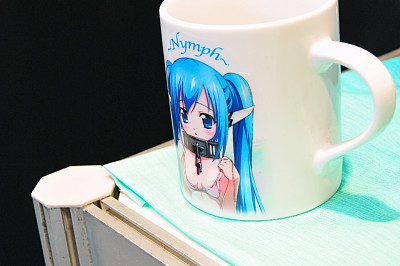 The most amazing thing is Asturea.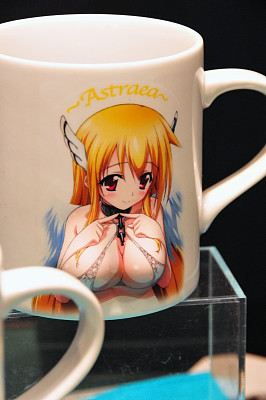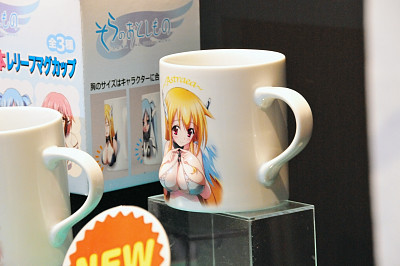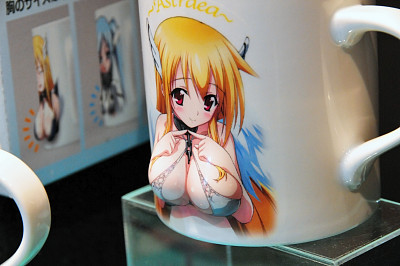 ◆Taito

"Invasion! Squid girl"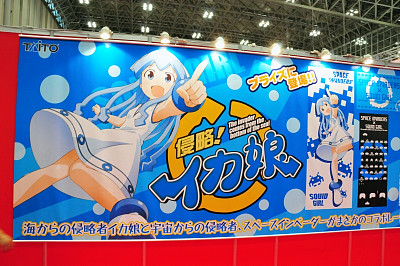 "Naughty Bear's Guru ~ Mi ~". Amusement brandChuck GPThe series is the tenth anniversary this year, and it seems that Guru Mi is celebrating the 5th anniversary from the start of prizing.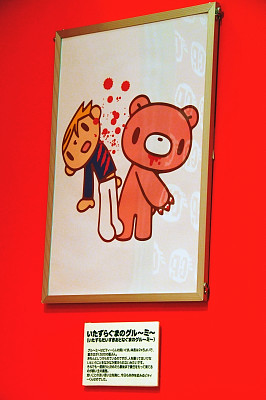 "Vine Shiguma"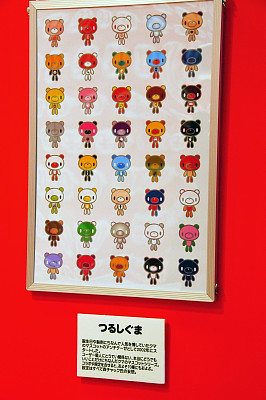 "Mr. Mame who wears a glue of a glue"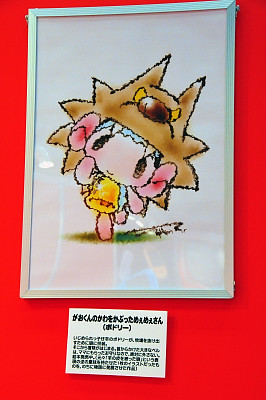 "Super Garball Lloyd's Bear"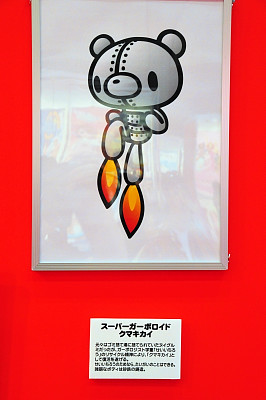 "Generic Usagi"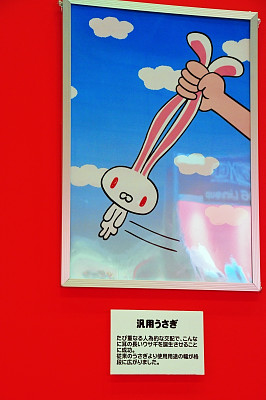 This is "Chucks GP XL Ushi Guru ~ Mi Tankokori Dakimakura". There are 3 kinds of pink, purple, and albino.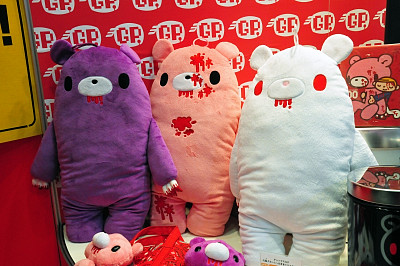 "Dokodemonoso" Prize's number.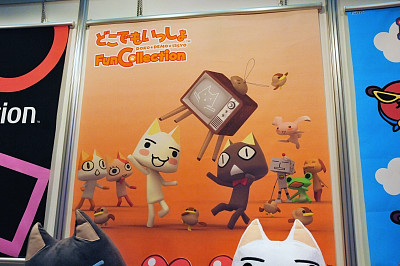 "Dokodemono XL Heartfulnia! Cushion Hug Stuffed Doll"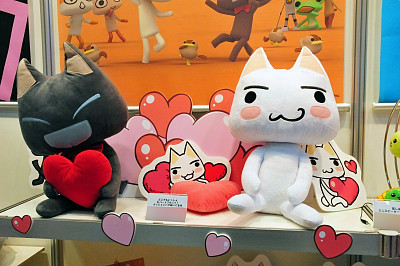 "Whereabouts various face! Nya! Perfectly mini plush toy" (left) and "Dokodemosho SL super joy! Nya! Pata beat the stuffed animal".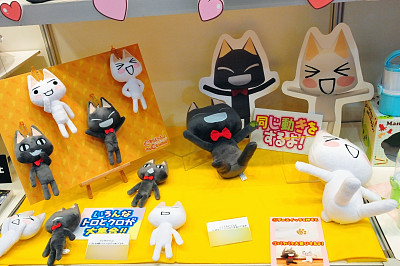 There are 8 types of 4 types: a super joy, a big cry, a doubt, a nice (toro) & a distant eye (a black) at the closet mini stuffed animal.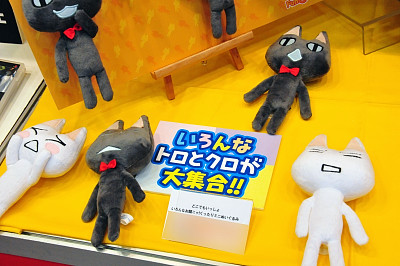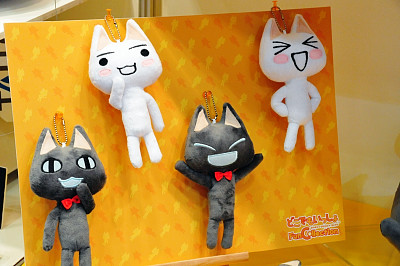 PSP case with logo print.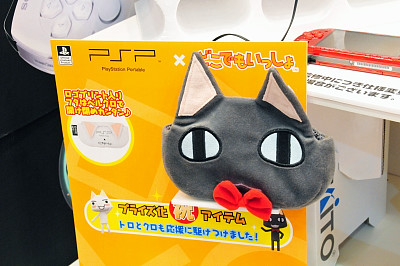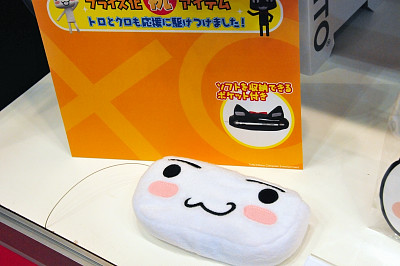 A lot of animation related items.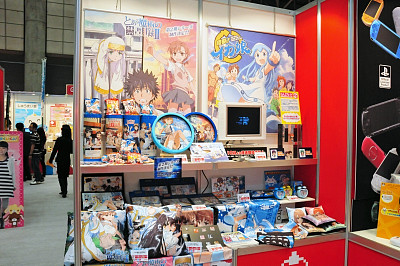 "Invasion! Ika daughter alarm clock squid!" Has three patterns.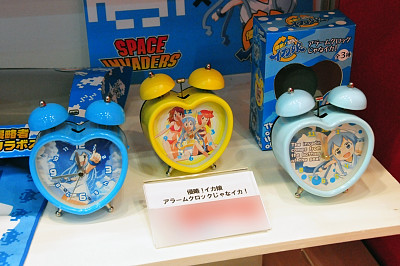 "Wolves and the Seven Friends" All five cushions.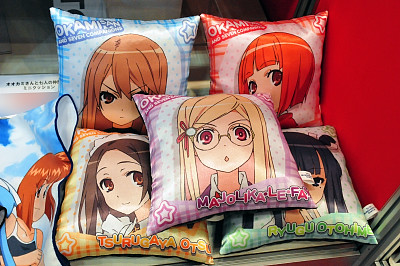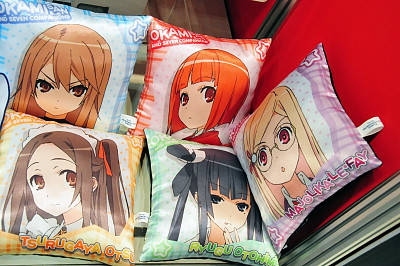 "Invasion! Ika Musume × Space Invaders Invasion Collaboration Sports Towel"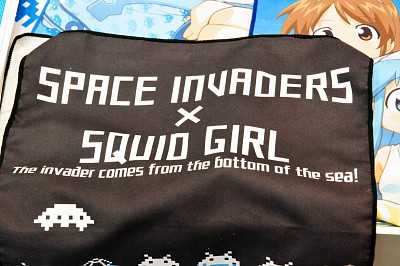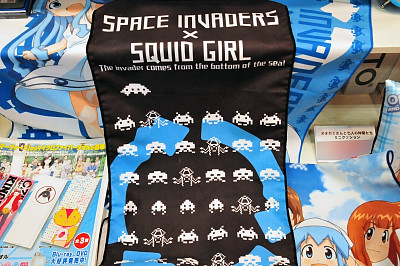 There are also heroin patterns.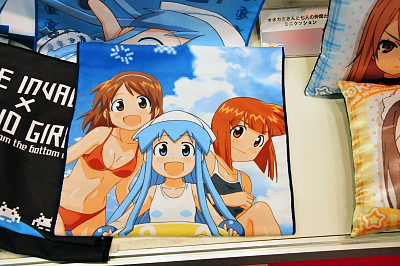 "Toaru Magical Index II Cushion"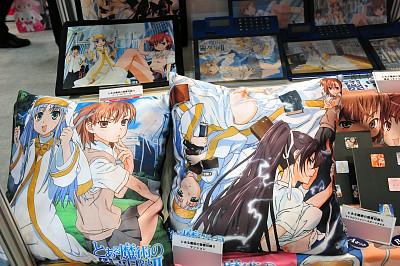 Although it is "Toaru Majutsu no Index II", Mikoto's watch. It seems that Mikoto is still popular in popularity.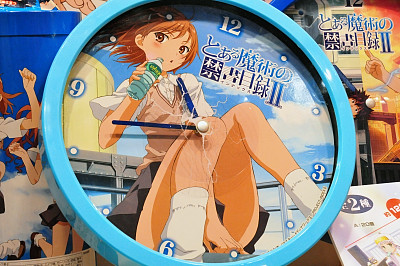 "Tochu Kagaku no Railgun Bilibiri Corn (Super Spicy Grain)"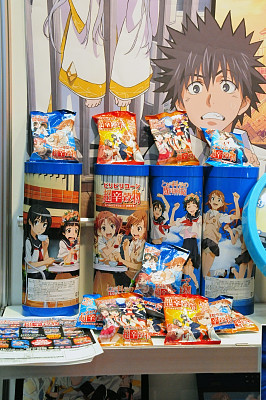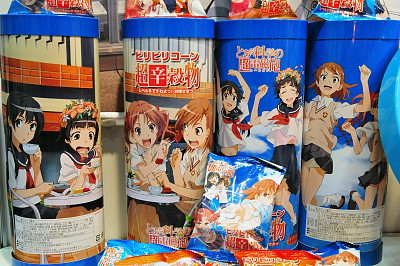 "Perman" copy robot and Perman badge.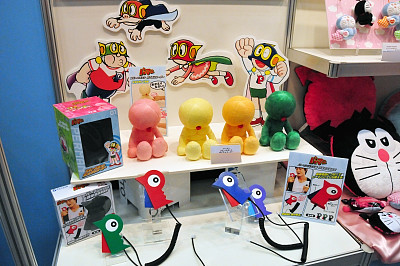 Copy robot is a voice recorder.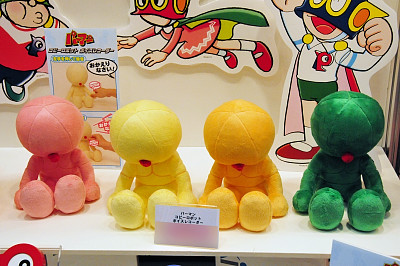 Permanent badge will be handset when connected with mobile phone.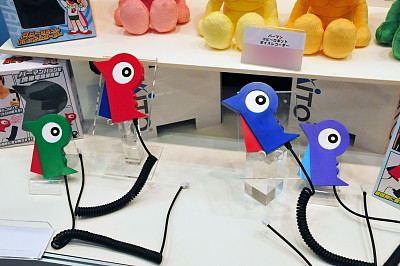 Various types of mobile phone covers compatible with iPhone 3G / 3GS.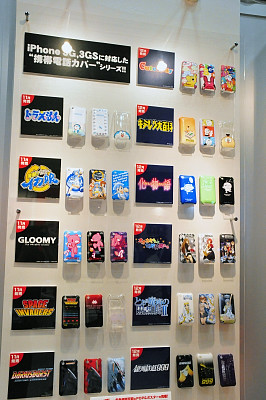 Invasion! Squid girl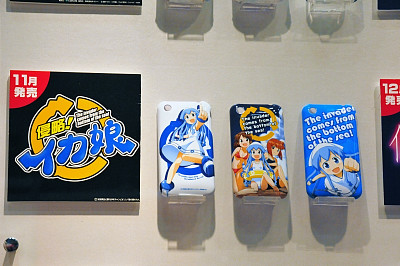 Bakemonogatari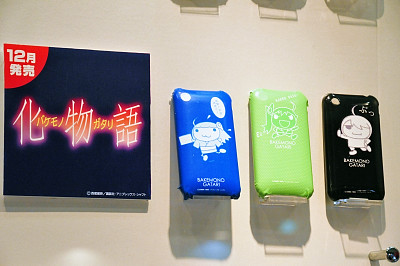 Wolf and seven people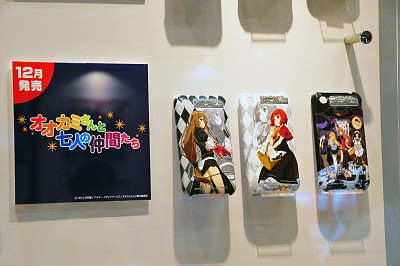 Toaru Majutsu no Index II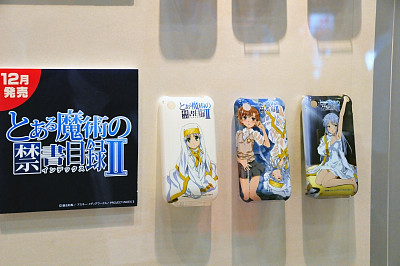 Darius Burst Another Chronicle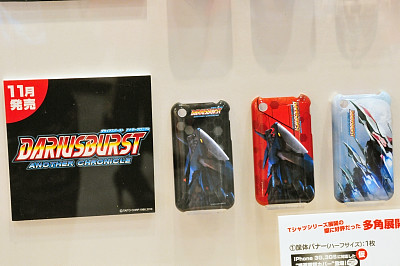 ◆System service

Mush Kumio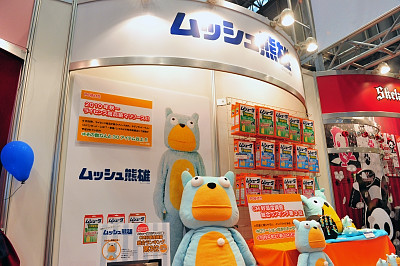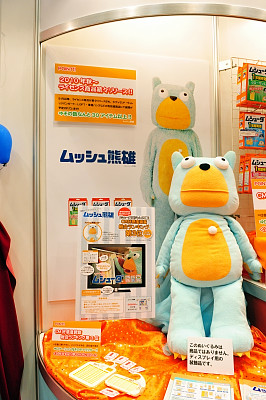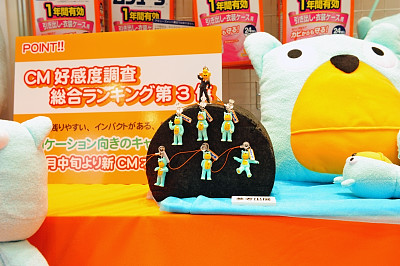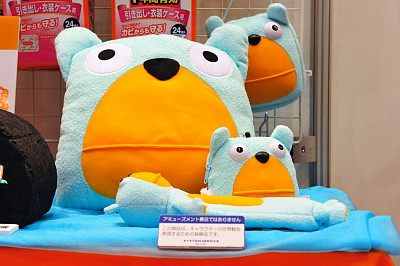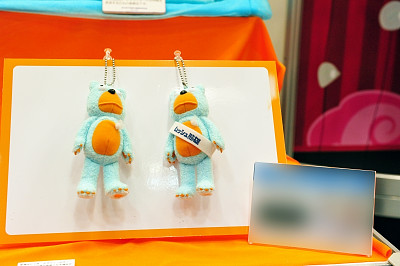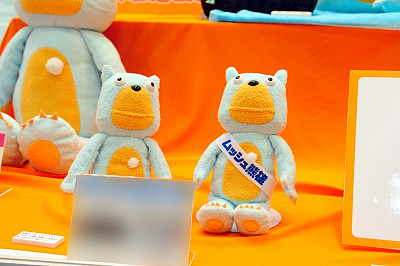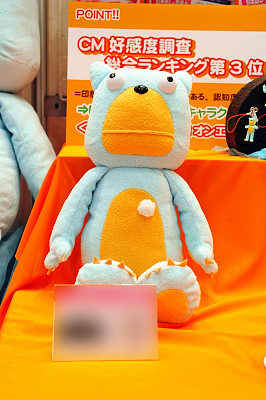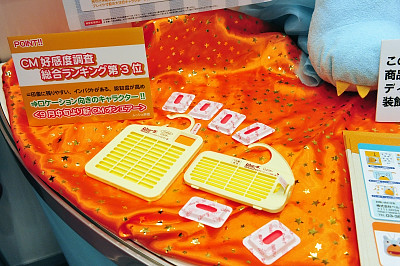 ◆Flu

Usavich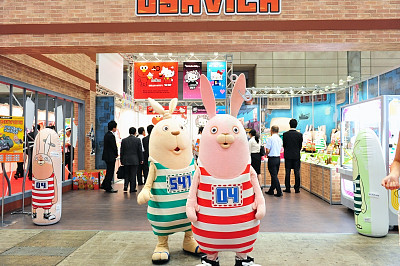 It is a work depicting everyday life of rabbits Putin and Kirenenko who are in prison while set in the Soviet Union in 1961. Green and white striped clothes are Putin, red and white stripes are Kirenenko.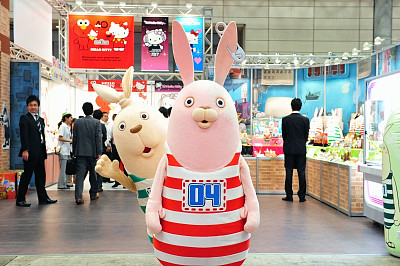 It is not likely to be seen frequently at the game center as well.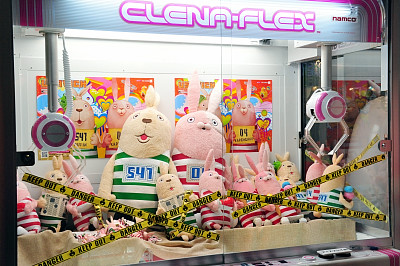 Kirenenko is scary.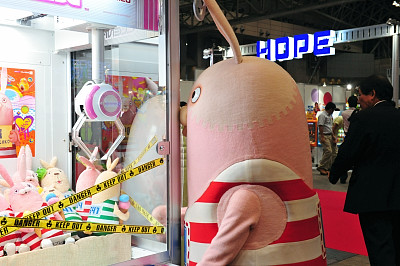 There are things with various sizes and stuffed animals.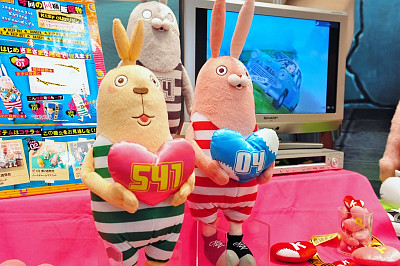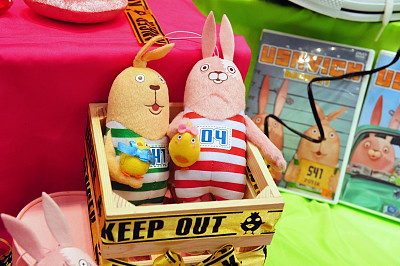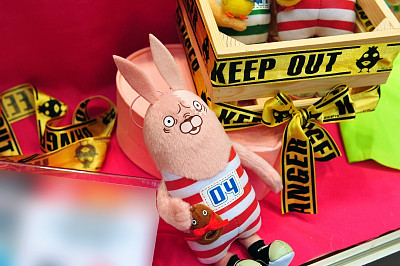 Not only Putin and Kirenenko but Kanshkoffs who are monitoring the prisoners were also prizes.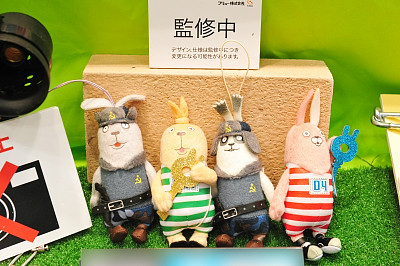 A chick of a chick. It is M constitution, if it is sanctioned by Kirenenko et al., It seems to have ecstatic expression ......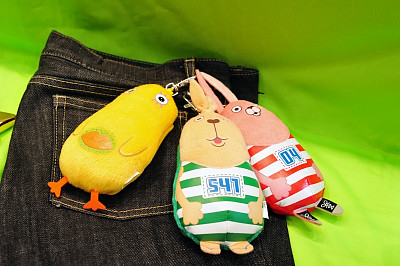 By the way, Komanetchi is a snow crab so it is a deep blue. Although it is reproduced splendidly in the prize here, it is a pretty bad feeling.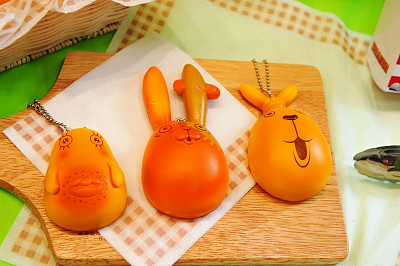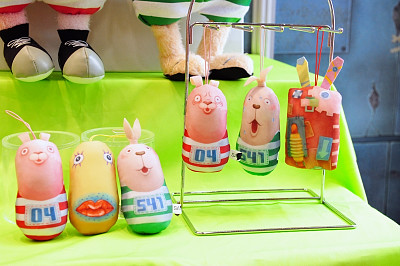 Mouse turned Putin and Kirenenko.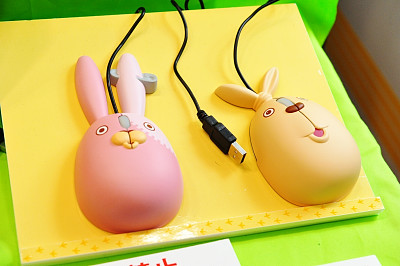 "Stray cats overrun! Draw down bed sheets". I have three main heroines properly.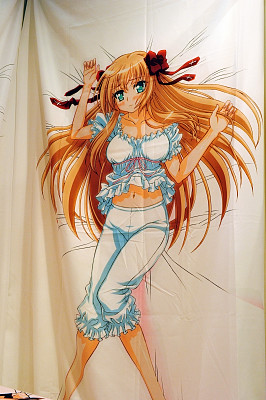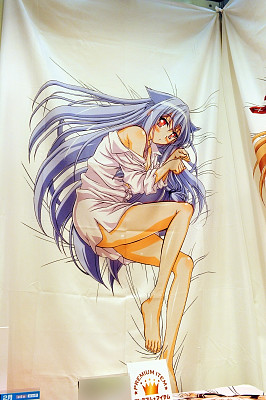 "Strike Witches High Quality Figure - Francesca Lucchini -"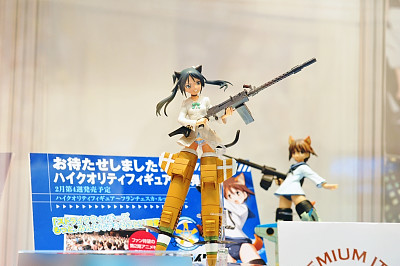 "Durarara !!" prize variety.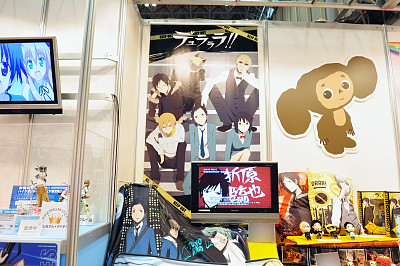 "Durarara !! Visual Blanket"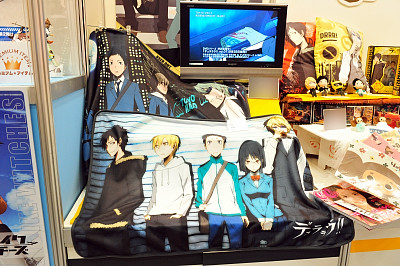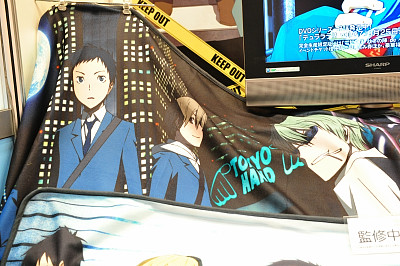 The mascot which was exhibited.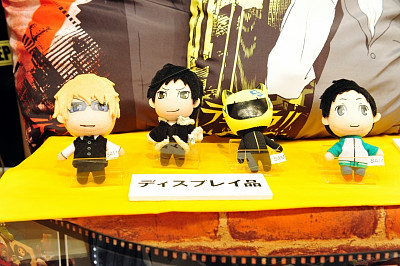 This is a clock, two types of pictures change every few seconds.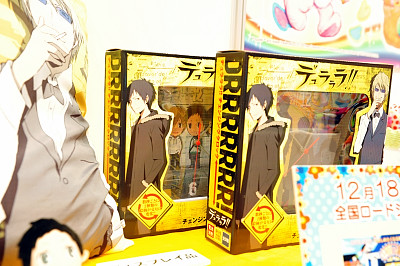 There seems to be a handle of Orihara Orihara and Shizuo Heiwajima in cushions.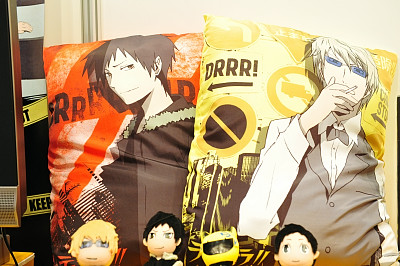 There are two kinds of "Angel Beats! Big Cushion", playing and lily.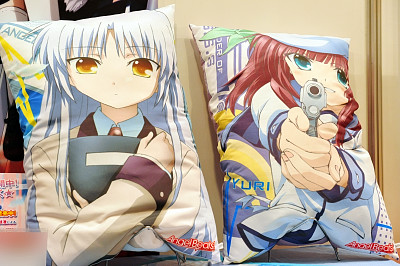 Mouse Pad & Mouse, Version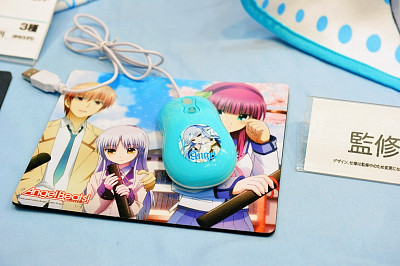 Yuri Version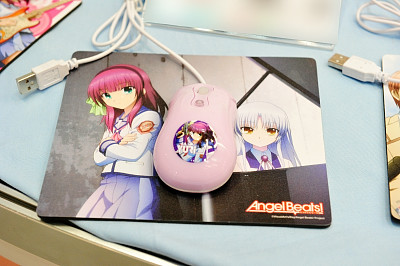 Yui version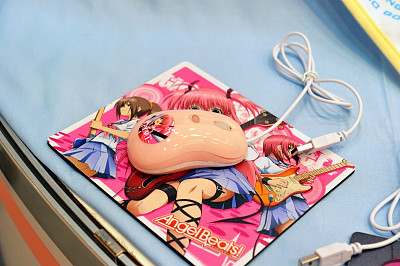 Fleece blanket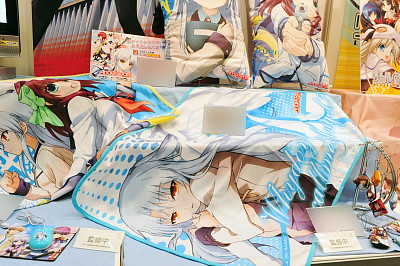 There are three types of "Little Busters! 3D Panel" cud, bells, and Komari.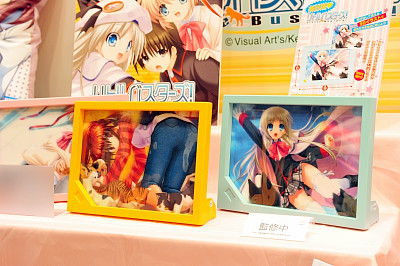 "Little Busters! Character Eco Cairo" that can be used repeatedly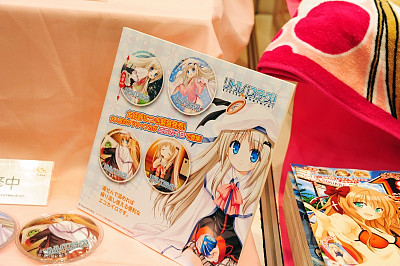 All four illustrations. It's all about Kud.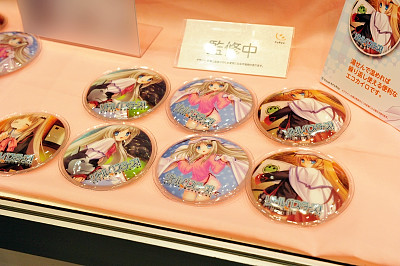 "Tegami Bachi REVERSE" broadcasting of the second period begins in October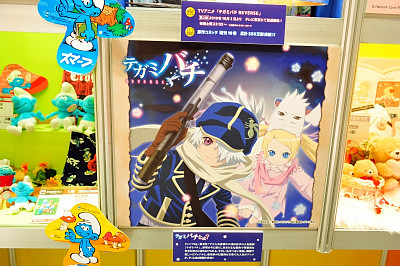 It seems that various prizes are scheduled.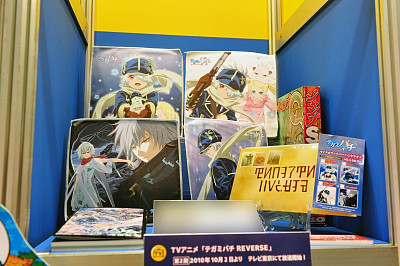 ◆break

"Kud Wafter" goods are under development.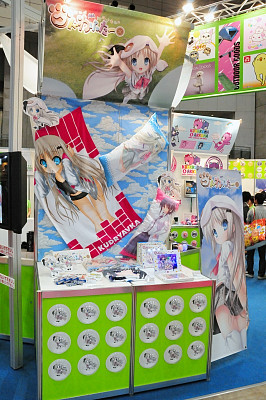 This is AA alkaline batteries, 10 bottles.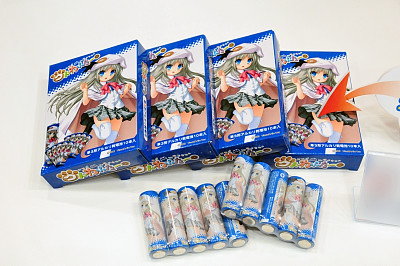 Big bath towel 2 types.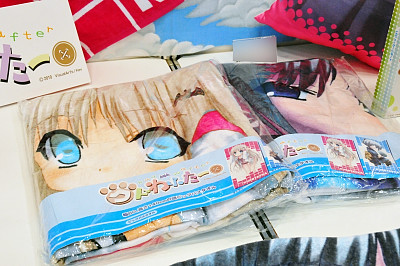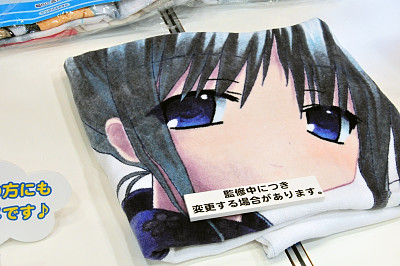 Expanding it will be like this.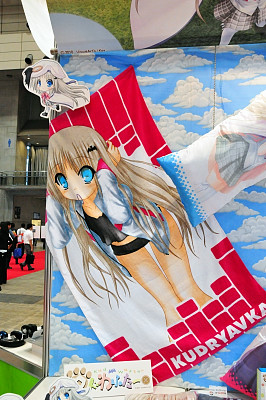 This is a long cushion.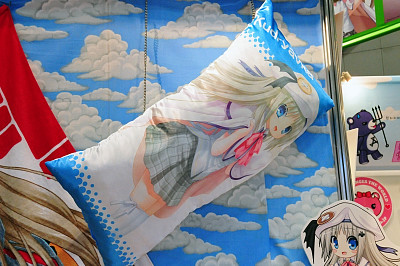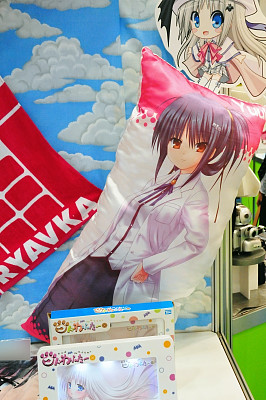 LED message board.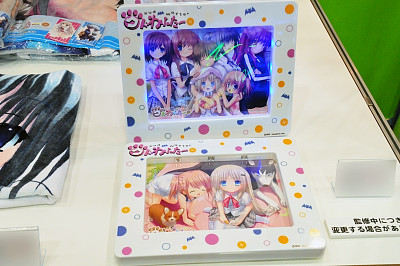 "Hetalia Axis powers" prize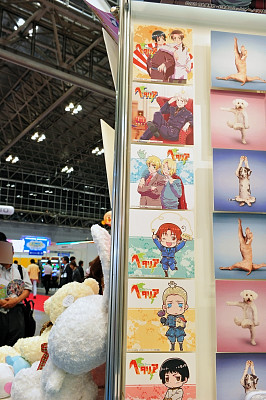 There are 6 types of eco-cairo.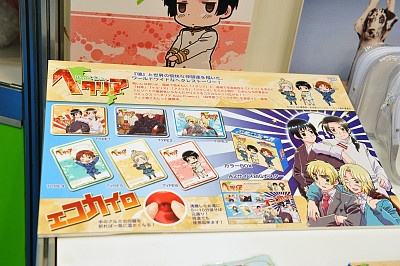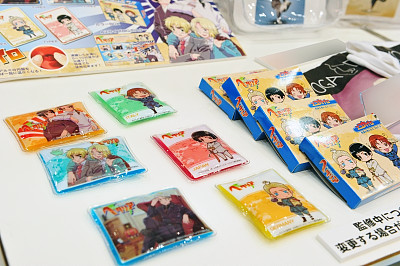 The box is familiar Italy & Germany & Japan.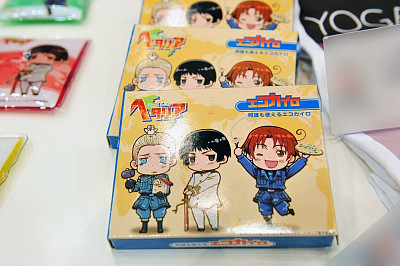 Japan & China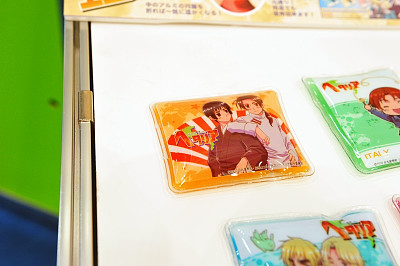 Italy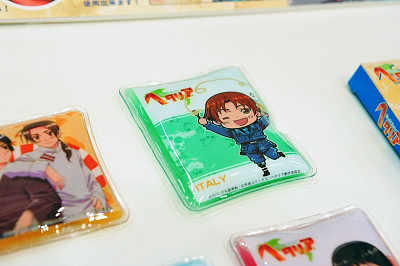 Japan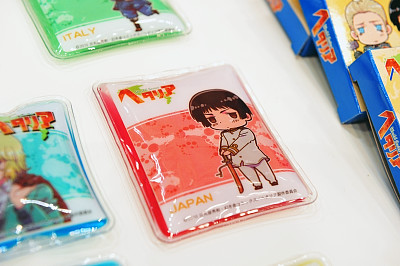 United Kingdom & France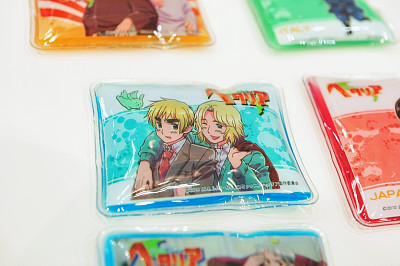 Prussia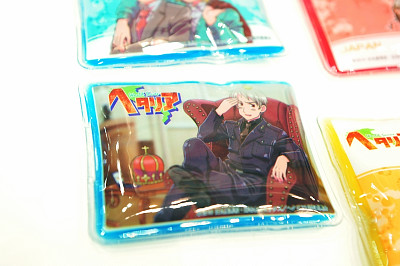 Germany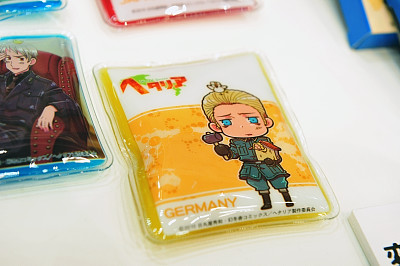 ◆Banpresto

"Petit Eva @SCHOOL COLLECTION", the first bullet is Ray & Asuka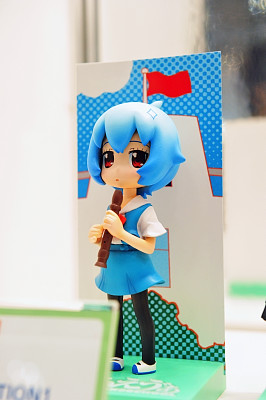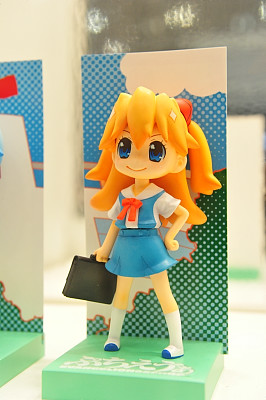 The second version is Ray & Mari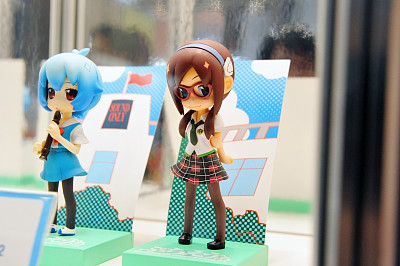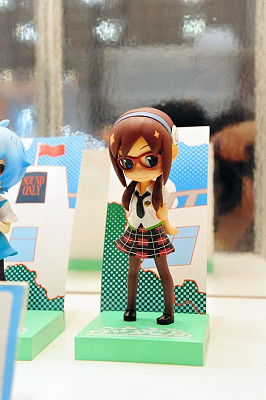 Apparently the third bullet seems to be Ray & Asuka of gym suit.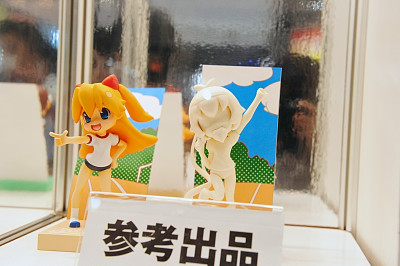 "Petit Eva Super DX Plush Doll - Sakiel appearance"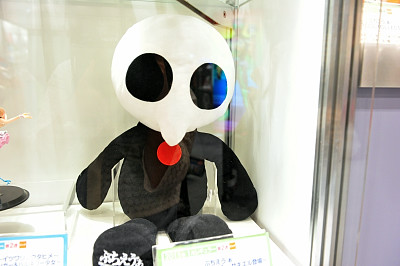 "Theatrical Edition Macross F - Itzwari No Uta Hime - Figure - Love Slinger & Valkyrie Girl -"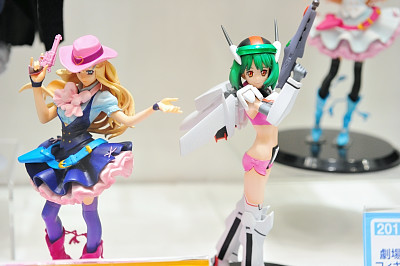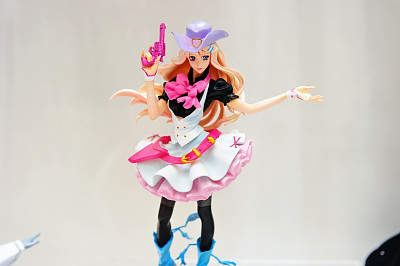 Also from Macross F, Cheryl figure.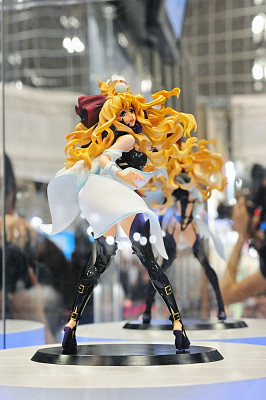 "JoJo's Bizarre Adventure DX Collection Jojo Figure vol.7", Weather Report and Xu Xiao Xiao.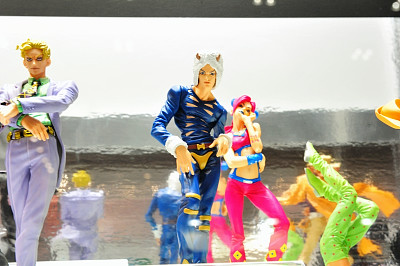 "JoJo's Bizarre Adventure DX Soft Vinyl Figure 2 - Panson Works Design -", Kotaro Kujo & DIO.



"JoJo's Bizarre Adventure Super Size Iggy Soft Vinyl Figure"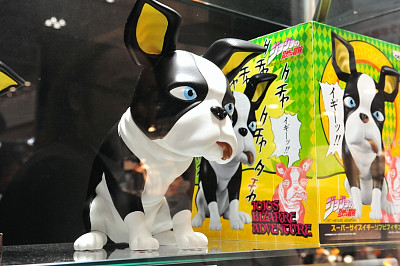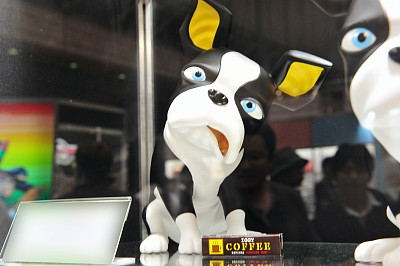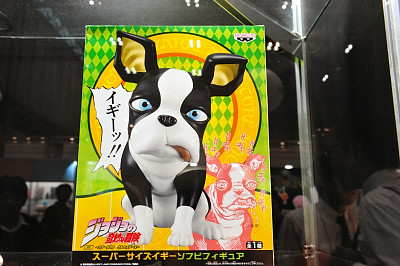 "JoJo's Bizarre Adventure Stand Collection Figure Key Holder vol.6"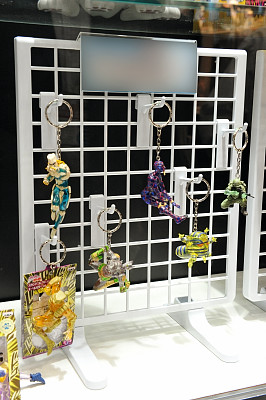 "JoJo's Bizarre Adventure Strap - Key Holder - Part Four Special Version -"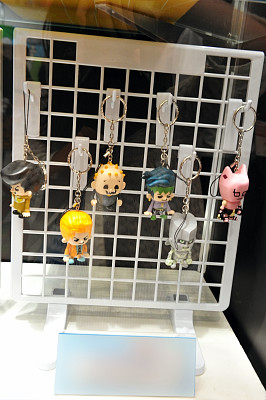 "One Piece Super DX THE PORTGAS.D.ACE" It is an item under development from August.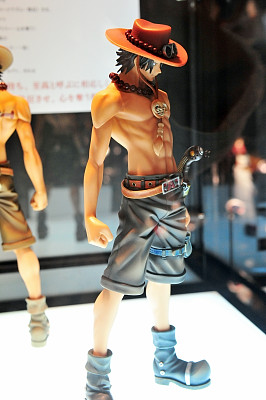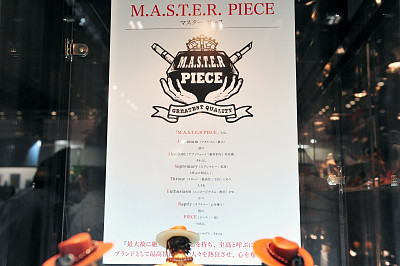 "One Piece DX Figure ~ BROTHERHOOD ~" Luffy & Ace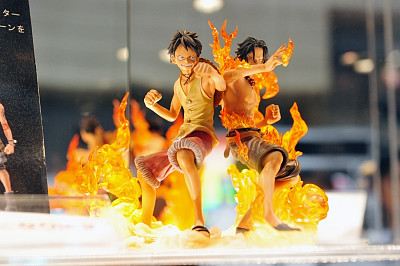 It seems that the perfection degree is 80%.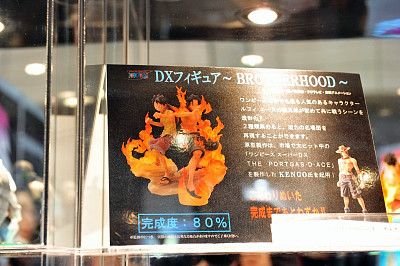 "One Piece DX Figure ~ THE GRANDLINE MEN ~ vol.7", Eustace · "Captain" Kid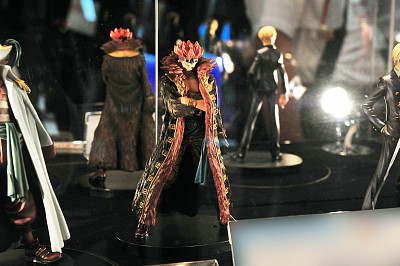 Sanji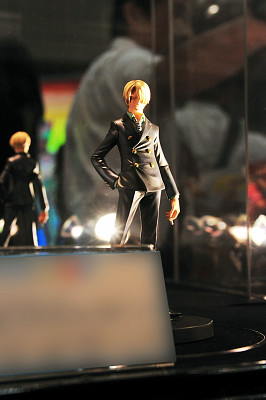 buggy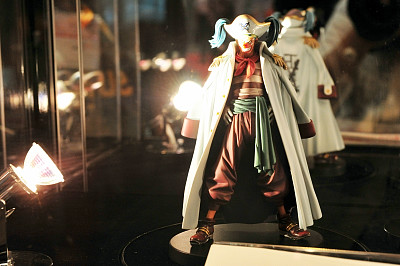 "One Piece DX Navy Figure" Sengoku, yellow monkey, red dog, blue pheasant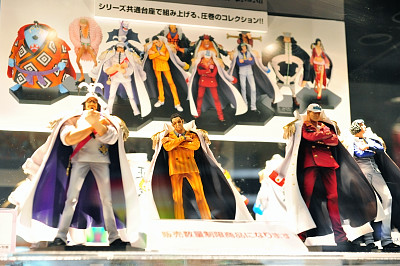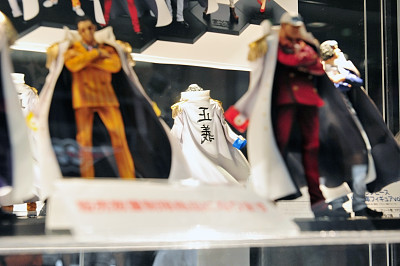 "One Piece DX Figure ~ Title of D ~ II" Goal · D · Roger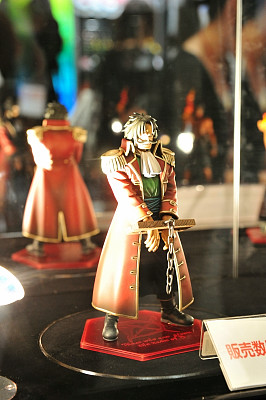 Port Gas · D · Ace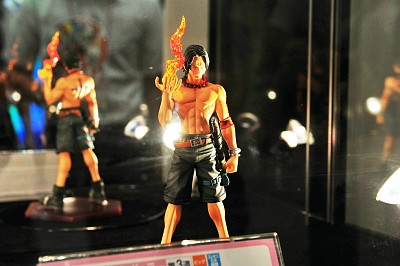 "One Piece Super DX Chopper Spring Loose Stuffed Animal"



"One Piece Chopper Spring Loose Stuffed Animal"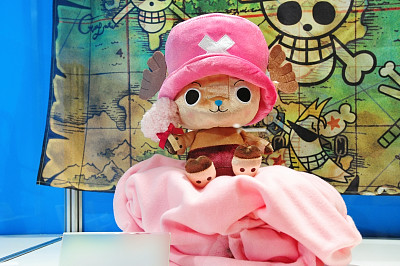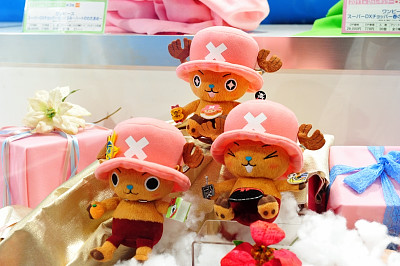 "One Piece Twin Figure Key Holder vol.1"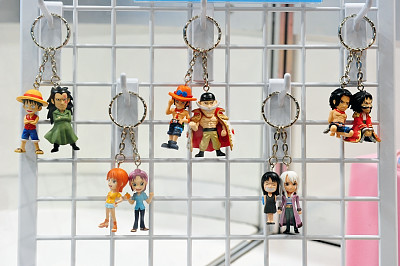 "One Piece Chopper" Aiming Pirate "Figure"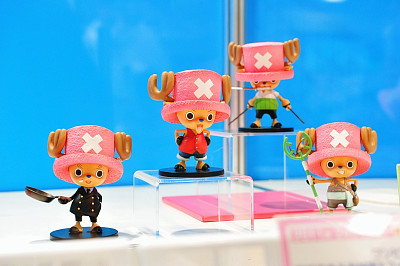 "Dragon Ball Kai DX Figure - BEAMS MANGART STYLE ~"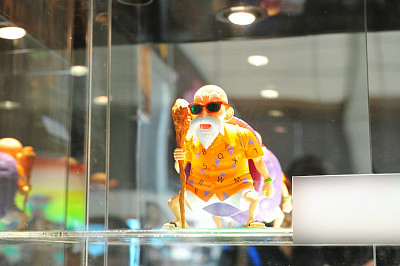 It seems to be the first collaboration item commemorating the 35th anniversary of the apparel brand "BEAMS".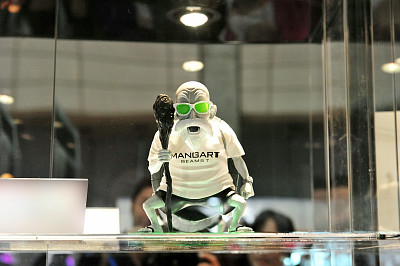 "Dragon Ball Kai Recollectible Figure V - Genealogy of Saiyan ~"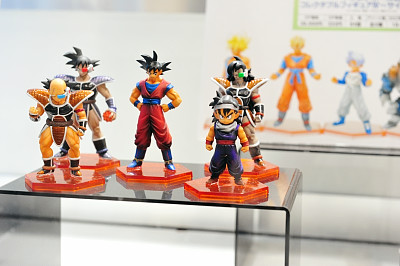 "Dragon Ball Revival Collectable Figure VI ~ Genealogy of Saiyan ~"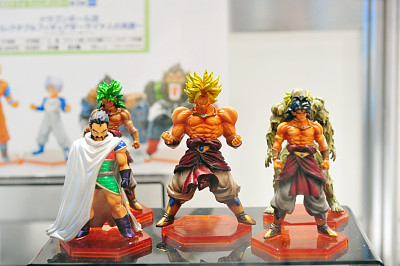 Since some of the products introduced here are under supervision, actual products may differ for improvement.