"CM auto cut function" of recorder and recording function built-in television to disappear after spring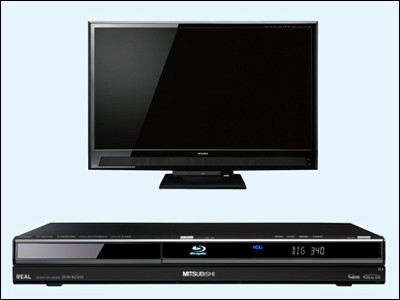 Mitsubishi Electric CorporationYaToshibaHowever, it became clear that the "CM auto cut function" installed in the recorder that is on sale and the built-in TV with recording function will be discontinued from the models after spring.

For television stations CM revenue is also a pillar of revenue, and the Japanese Citizen Broadcasting Federation (TBS) has been concerned about the CM cut function for a long time.

Details are as below.
CM cut model, discontinue production ... Consideration for criticism of private economy: economic news: money · economy: YOMIURI ONLINE (Yomiuri Shimbun)

"CM auto cut function" which automatically skips CM when playing the recorded program is installed in the recorder released by Mitsubishi Electric and Toshiba, and the TV with built-in recording function. However, this feature will be cut away from models released later this spring.

Previously, Mr. Hirose Michitano (advisor of TV Asahi) of the private broadcaster was the 58th National Congress of Private BroadcastingThere is a doubt that it adversely advertises that the CM auto cut function is carried out contradicts the agreement concerning the technology of television receivers at the Radio Industry AssociationAlthough it was speaking, it seems that the function itself has come to be lost in the first place.

By the way, although it is impossible to "reproduce the recorded program without skipping the CM" (without remote control operation), since the specified number of seconds skip function and auto chapter function etc. are not restricted, almost CM is skipped Playing itself is possible.

Esaki Guriko's CM which reproduced the Isono family after 25 years with live actionIf it's an interesting CM like this one you would like to see without cutting it, will it be possible to sell models currently equipped with auto cut function and overseas manufacturer models in the future?