"Potato breaks the concept of salty" "Potato Chips my Potato Mocacocore Taste" & "Matcha Ogura Taste" Taste Review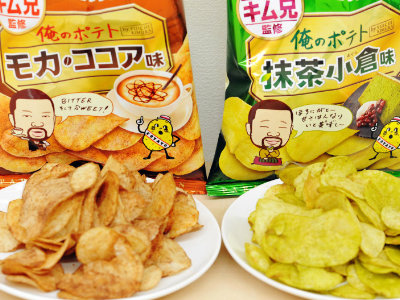 Chocolate potato chipsAnd persimmon seed chocolate etc, I found various things that used salty taste of snacks to accentuate the sweetness of chocolate but the new product that Calbee has delivered this time sweetly flavored the potato chips themselves "Potato Chips My Potato Mocacoa Taste"When"Potato chips my potato Matcha Ogura taste".

It is an innovative concept that ignored the concept of "potato chips is salty" in its entirety, and it is said that "good new and unusual combinations of potato chips" are also used in products HP and packages, but is it possible to achieve the development of new grounds I tried to eat terribly.

The impression of "Moccocoa taste" and "Matcha Ogura taste" potato chips is as follows.PARIPARI VARIATION (Cialis variant) | Calbee Co., Ltd.

First of all, "Potato chips me my potato Mocacoa taste" (145 yen including tax) from. By the way, at a convenience store I bought it was a trial price, which taste was subtracted 20 yen from this price.



That "Kim brother" who produces "my potato"Yuichi KimuraThe portrait of the figure is drawn. It seems that "BITTER and SWEET" potato chips are finished.



Personally I became more concerned with the illustration of Kim's older brother, the mascot character of potato chips that embraces the picture of the moccocore that imaged the flavor back. He seems to have no official name, but maybe he did not imagine trying to co-star with cocoa, even if he used to play the image of potato chips from a long time ago.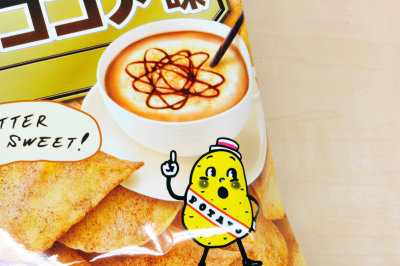 "Cocoa Powder" and "Coffee Powder" firmly specified in the raw material name. I would not be surprised if this was chocolate confectionery etc ... ...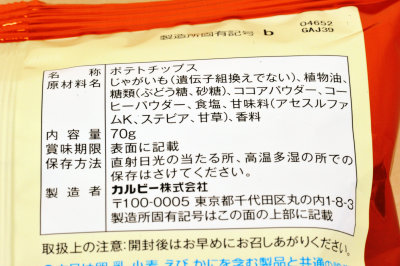 388 kcal per bag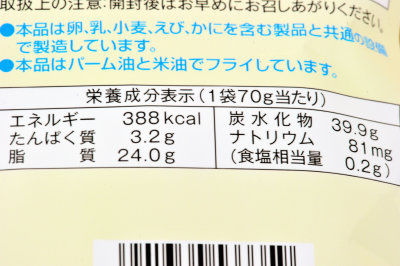 I never opened my mind. The smell of cocoa drifts swiftly. Although it goes far above expectation Although it is appearance adjustment, the kindergarten dropped the snack potato chips at the kindergarten excursion and it was not covered with the soil of the field ......



When I try to eat it, the bitterness of cocoa and coffee spreads a little bit and the original taste of potato chase afterwards. As potato chips are overwhelmingly overwhelmingly tasted with salt as well, it is a fact that they feel somewhat unsatisfactory. The addictive ability to eat more and more is fairly thin, feeling to eat while eating a piece at a time. It is complicated somewhat when thinking it is potato chips, but it may be somewhat convincing if I think it is somewhat bittersweet or something. However, it will be painful if you eat a lot.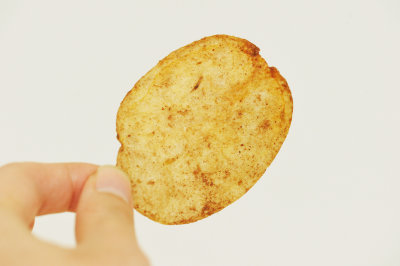 Next, I will challenge "Potato chips my Potato Matcha Ogura taste" (145 yen including tax).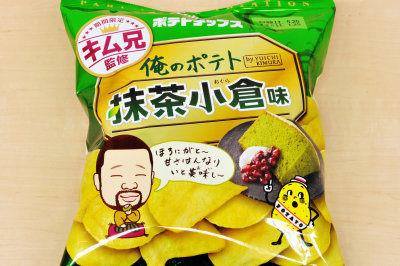 Kim brother expresses the taste of this potato chips as a tanka. Incidentally the letter of the balloon is an autograph.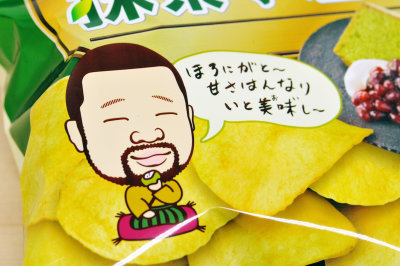 It is named "Matcha Ogura taste", but it seems like Matcha chiffon cake with anko attached to it. Even so, it is supposed that the gap between the mascot character and the back illustration is odd.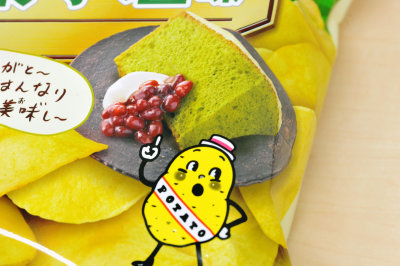 "Matcha" "Koushan Powder" for raw materials, and "Kinako" in surprising place are used.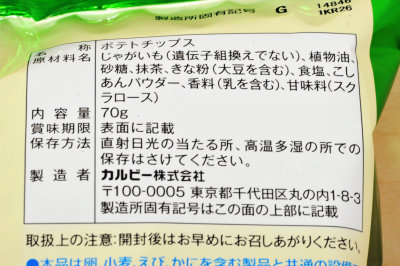 386 kcal per bag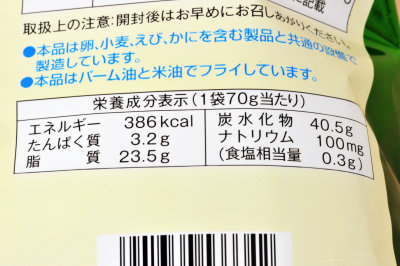 As I tried out it on a plate, it was a matcha taste, so I imagined it for the time being, but I was a bit confused as it was dark greenish than I expected.



The color of the matcha is clearly understood, but the direction of the taste is vague, the bitter taste of the powdered tea and the sweetness of the rice cakes are felt with respect to what it took a lot of powder. Perhaps it is difficult to answer if you eat without knowing the taste ... .... Although it decreased earlier than "Mokakokore taste", it did not enter the "not stopped, not stopping" state, but continued eating to solve the question "What is this taste like?" I just could not get the satisfaction of eating potato chips.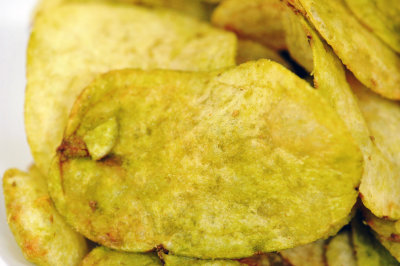 Because it sorted the taste in another direction of sweetness and bitterness, neither was it a bit like potato chips, it was a cake that was hard to describe anything. Because the features are blurred aiming for elegant seasoning, I wanted it to make it a little bit more flavored, even if I make it with the same taste.