Movie recorded by inhabitants of the state of the forest fire that continued to burn for 33 hours at Takasago city in Hyogo prefecture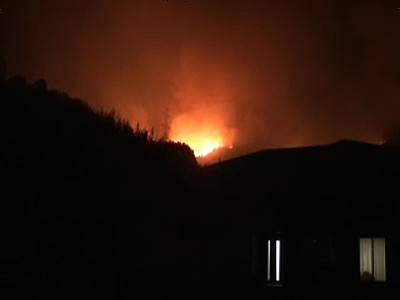 A forest fire broke out on January 24th in Takasago city, Hyogo prefecture. The fire burned about 120 hectares on the afternoon of the 25th, almost almost extinguished, there were no damages to houses or injuries.

The situation of this fire is recorded by the residents in the vicinity of the site with video and uploaded to Nico Nico video. When I look at the picture, I feel that how important the fire 's precaution of this season is due to incredible great fire that damage to houses and injuries did not exist.

The picture is from the following.
The firing of Takasago mountain in Takasago city (map right up ·Mt. Mt.Near the summit of the mountain). The picture was taken by people living near this site.

View Larger Map

Takasago City Forest Fire (1/5) - Nico Nico Video (Harajuku)

The whole image is burning to make it look like orange.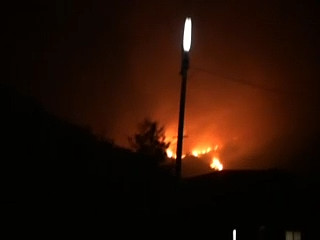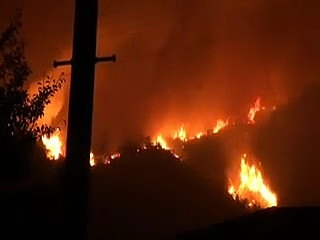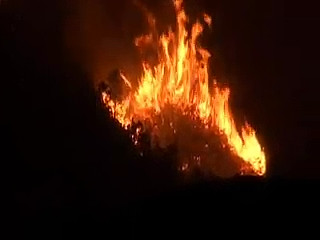 When it comes to the drawn picture, you can see that the residential area is in front of you and the forest fire is burning in a place close to residential area. This picture is around 20 o'clock.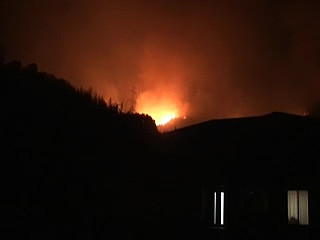 Takasago City Forest Fire (3/5) - Nico Nico Video (Harajuku)

It seems that this is a state of fire extinguishing activity by water discharge at midnight.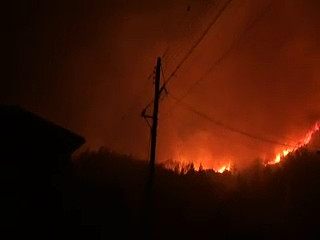 I heard a sound like spooky ...... sounds like when I put firewood on fire. The photographer is photographing from far away not to disturb fire fighting activities, but still it sounds quite a sound ....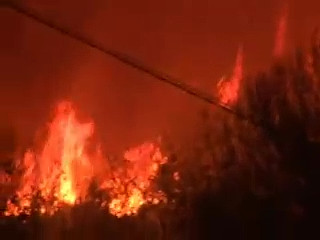 As fire extinguisher progresses gradually, the flame will disappear and sparks will fly. However, to the eerie figure that the entire mountain is covered with thin vermillion smoke.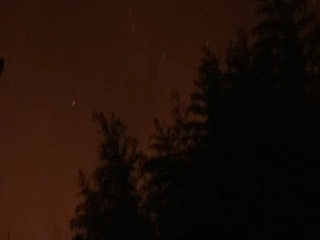 Takasago City Forest Fire (5/5) - Nico Nico Video (Harajuku)

This is a picture of the condition that it was almost extinguished on 25th.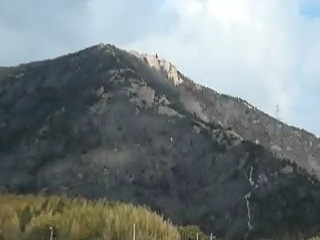 In the mountains mostly burned, the fire is smoldering Smoke is rising.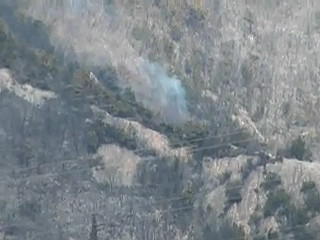 The helicopter is putting more water on it and working towards perfect fire suppression.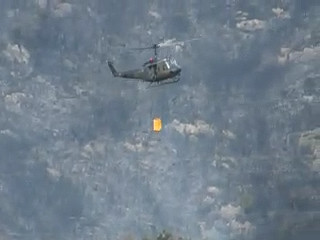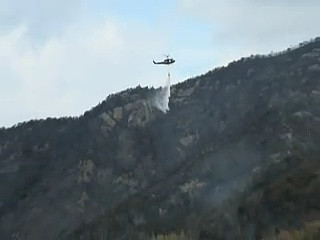 It seems that the helicopter of the SDF was also acting.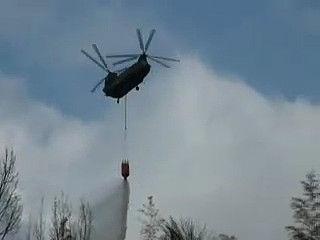 Takasago City Forest Fire (6/5) - Nico Nico Video (Harajuku)

As the extra edition, the state of water supply was also taken. As you can see from the map, because there is a pond nearby, I wonder if I could have made it back and forth quite often.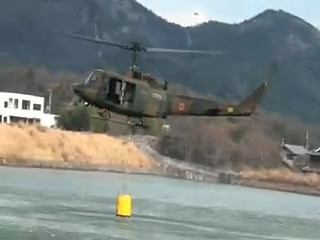 Looking at the video, it is a big fire that seems to be wonderful that there was no damage to the house or the person. It seems that there was a report saying "burnt-smelling" even in Osaka on the 24th, and the old people are saying "earthquake, thunder, fire, otji (typhoon)" and its horror.

In the article of the Asahi Newspaper, images from coverage helicopter are also posted.

Asahi.com (Asahi Shimbun): Wildfire of Hyogo · Takasago Firefighting in Kobe · Osaka City "Scorching stuff" - Society
in Video, Posted by logc_nt