Ironman figures of overwhelming quality produced by Kojima Productions of "GANTZ" "Golden Eggs" "Metal Gear" series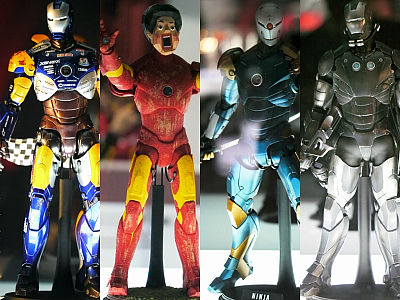 "GANTZ"ofHiroya OkuMr. or "The World of GOLDEN EGGS"ofSatoshi BunbaraMr., Character designerYasushi KisawaMr,KaiyodoMany famous Japanese and overseas artists participated, and the plan exhibition which redesigned Iron Man's figure which is the hero of the movie "Iron Man" and customized it is the figure maker "Hot Toys"Event commemorating the 10th anniversary of establishment of"HOT TOYS 10th ANNIVERSARY EXHIBITIONIt was held in.

That's why Iron Man's customized by various artists is as follows.Hot Toys Japan Co., Ltd.
http://www.hottoys.jp

Tokyo International Forum at the venue.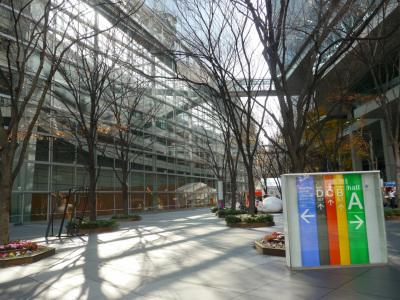 It is being held at the exhibition hall (1 · 2). At this time it was still under preparation, so the gate is blocked.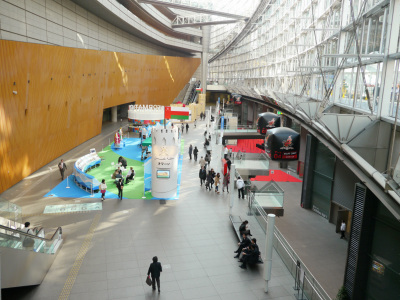 A poster of the 10th anniversary event is posted.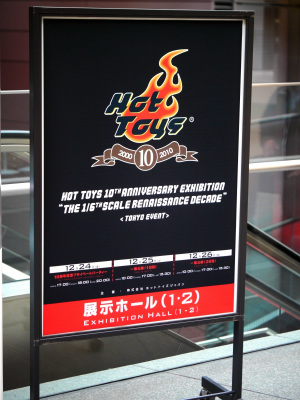 Celebrating flowers from hobby Japan etc. go through the gate.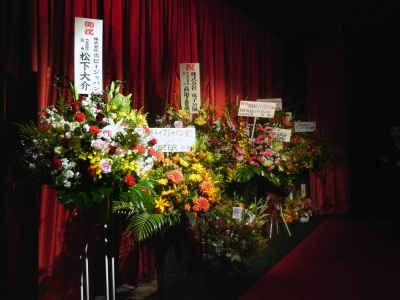 Passage to the venue is lighted up, and various movie characters are projected by the projector on the left and right boards.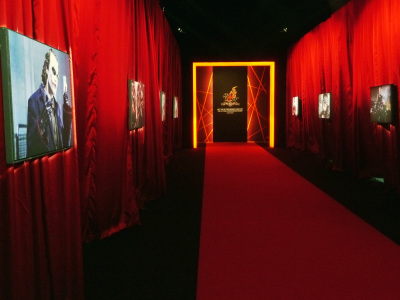 Inside of the venue. A great figure is entering the glass case and it is on display. By the way, this is the state before the opening day, so there is no general customer yet.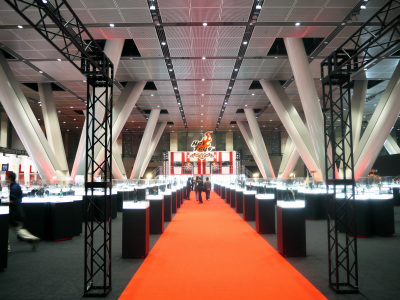 This is Iron Man of Hot Toys, which will be the base of the exhibition.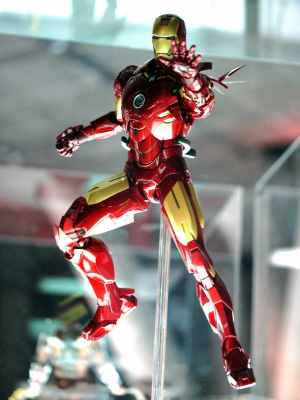 Extremely elaborate detail has been reproduced.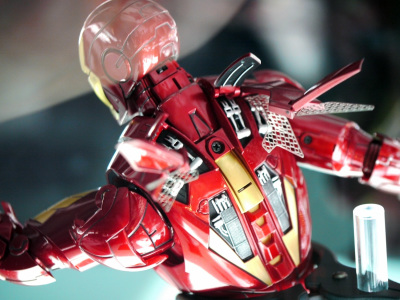 And each artist's work. From "Kojima Production" of "Metal Gear" series, "Ninja" of Mr. Yoko Shinkawa. As a motif "Cyborg Ninja" appearing in the Metal Gear series, Iron Man has been greatly customized.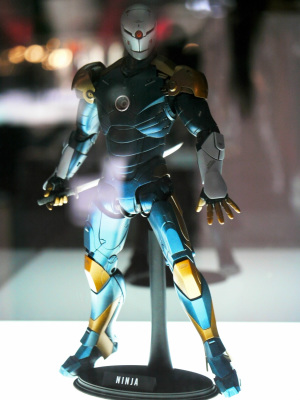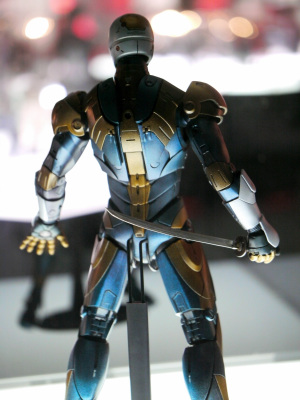 Works by Mr. Hong, also a key member of Hot Toys "God". In coloring imitating the design of the track suit which is a symbol of Bruce Lee that may not be said, the pose and facial expressions are full of Bruce Lee.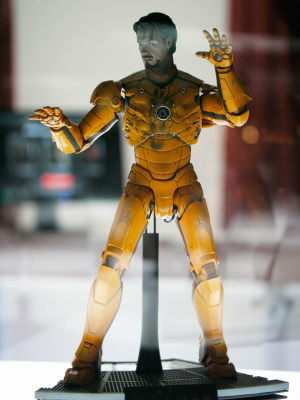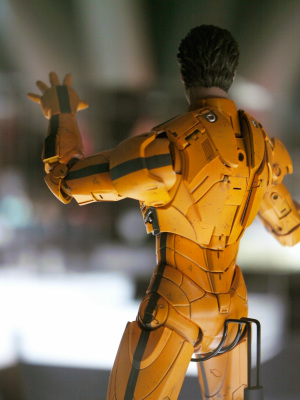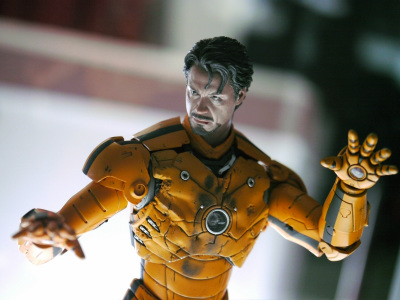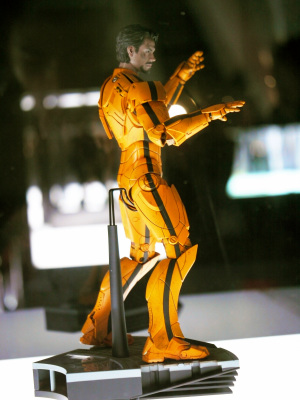 Work by "Castaway" by Mr. Heath · Hammond in the USA. A collaboration between Iron Man and the historical moment where mankind got down to the moon. Armor has NASA 's mark.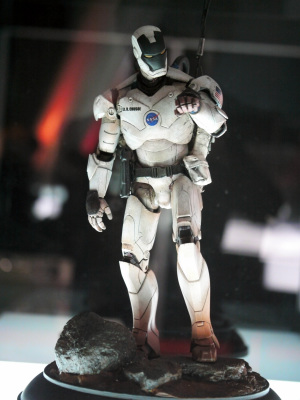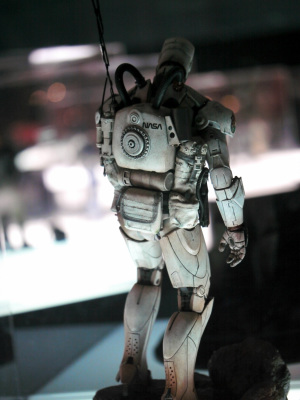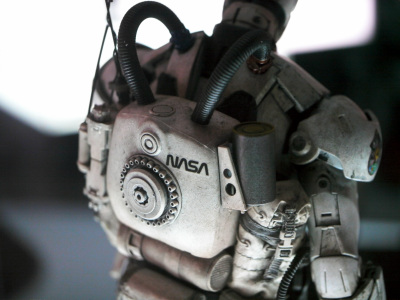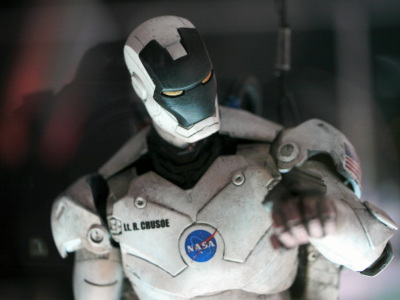 From Japanese figure maker Max Factory, MAX Watanabe 's work "Deadland". Iron Man standing in a very dead ground in a state damaged in part by wearing a bulletproof vest in a camouflage suit.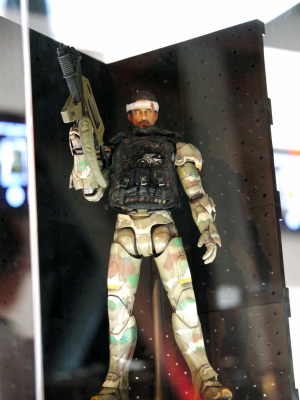 Winson Mer's work "Iceman" is a cold district specification as if it had specialized in battle at the iceberg. Not only coloring, equipment is also customized drastically.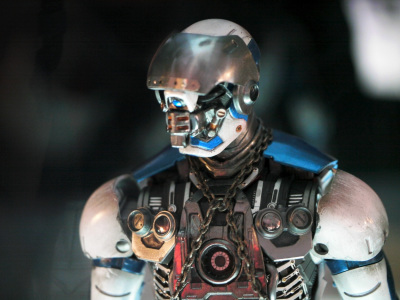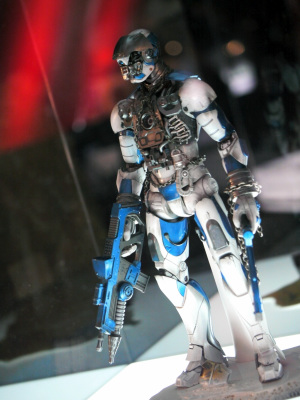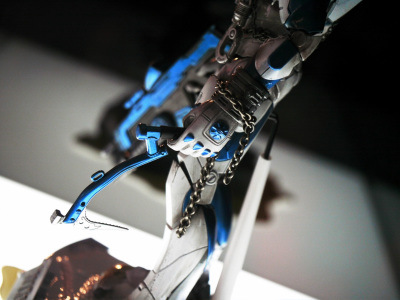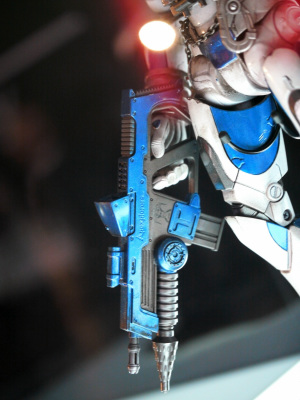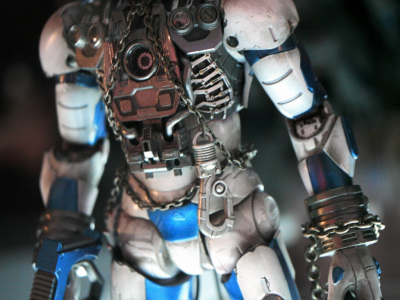 Mr. PEIPER's work "Iron Cross". Iron man like a villainman of a mask rider called a symbol mark of a shocker on a black black cloak and abdomen.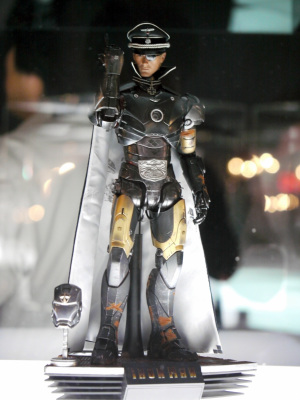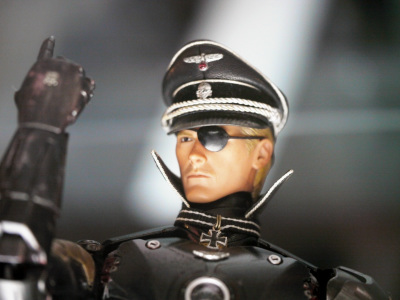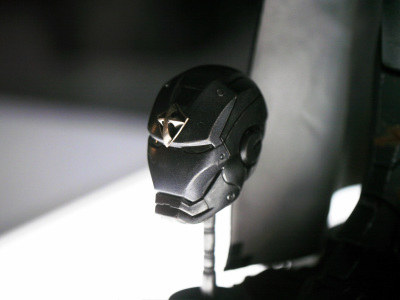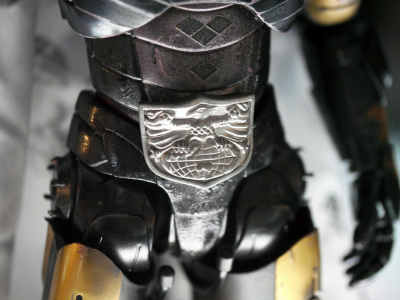 "Kopper King" by Mr. Kenny Wong. A bronze body that makes me think of an ancient dynasty and a crown that is overrunning. It seems that you are using a hand mirror to check if the crown looks good on you. Of course, mirrors that actually reflect on the hand mirror are fitted in, and you can see that the face is reflected when you peek from behind.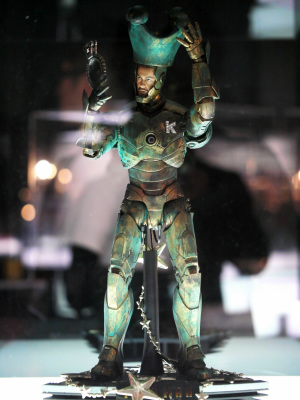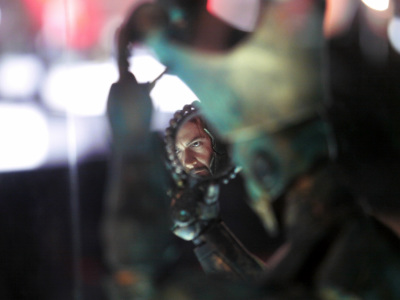 "Iron Man Ganz Edition" by Mr. Hiroya Oku of "GANTZ". Iron Man with a motif of a battle suit appearing in the work of "GANTZ". Modeling of color and details is also very similar to cartoon suit. Equipment also has weapons to appear in the works.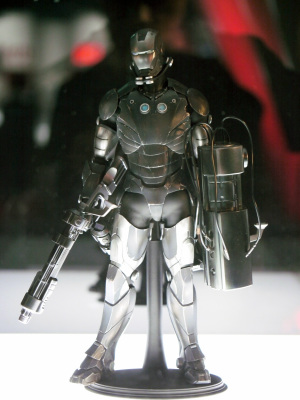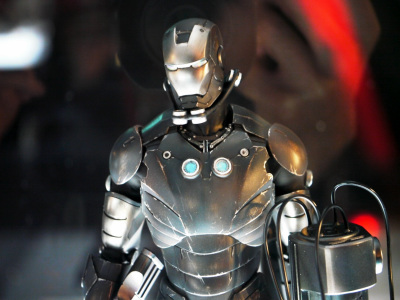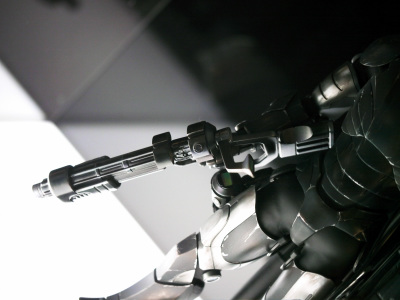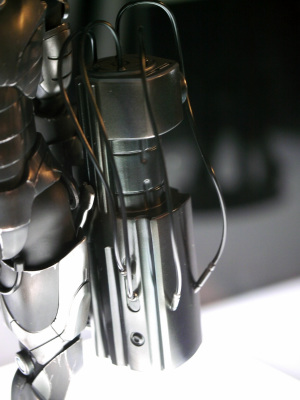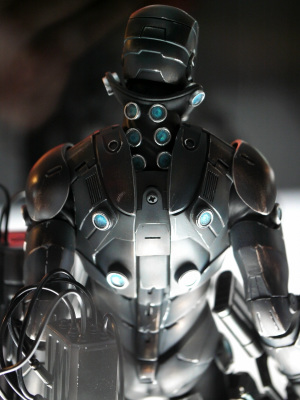 This is also a key member of Hot Toys, work by Frank of Japan office CEO "Love Man & Love Machine." It feels like I'm wrong in various ways, but it is a work that Frank's humorous personality and love for Japan overflowed.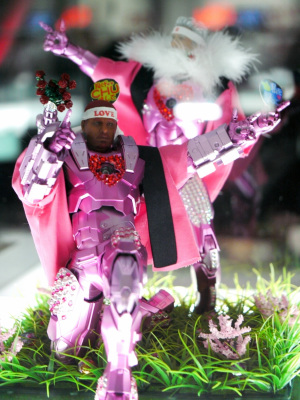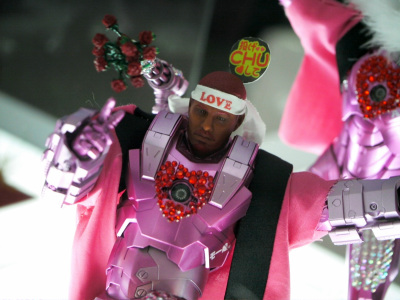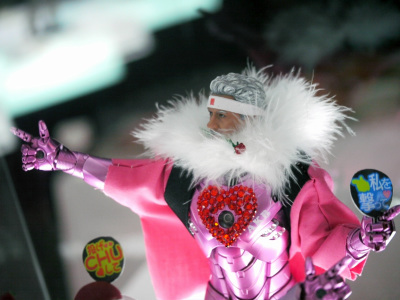 Lara's work "Iron Man Under And Acid Rain". I have an umbrella, but it seems that I have taken a lot of acid rain, my feet are rusted.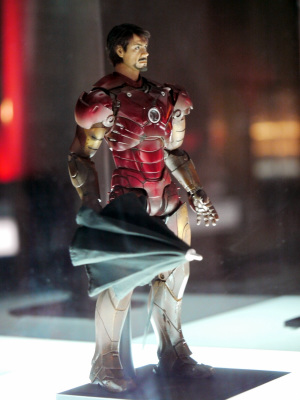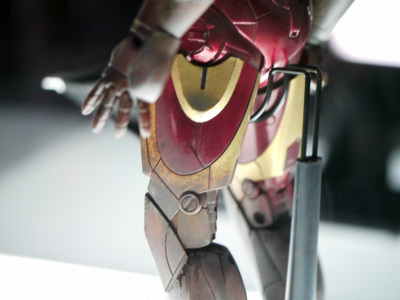 This is Mr. Yasushi Yusura's "Iron Man Diabolos". Mr. Yuzawa's unique monster chic arm and hand. Iron Man is finished in an eerie atmosphere.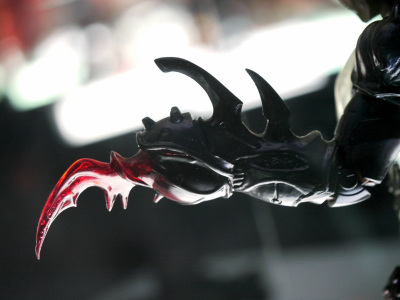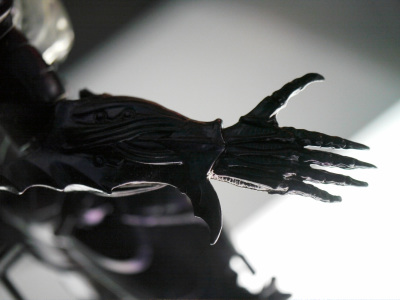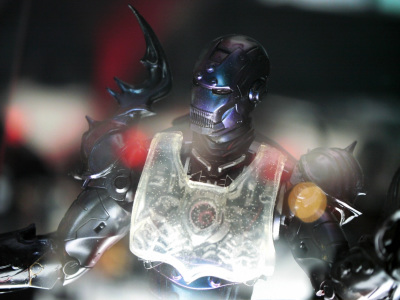 Works by Ho · Lok Min "Unleashed Relics Ironman". A surreal situation called Iron Man excavated from ruins.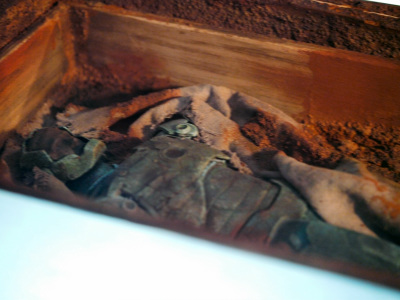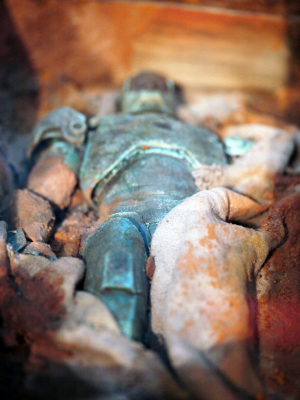 Work "Victory" by Anthony Mestas. Iron Man like the Nissan color F1 machine. In the chest Showa Shell 's mark.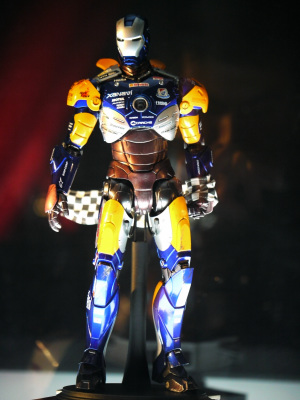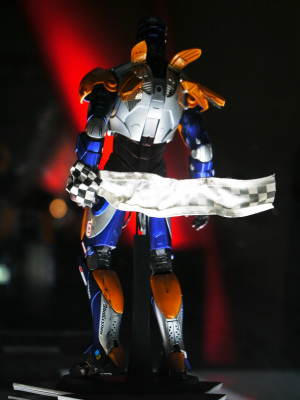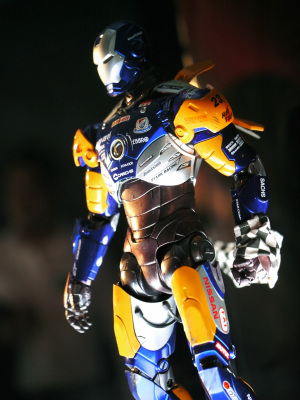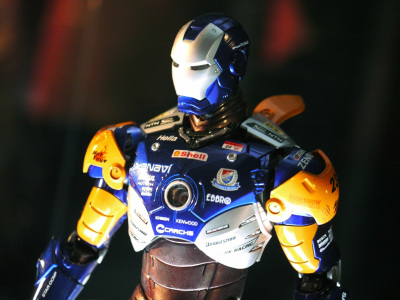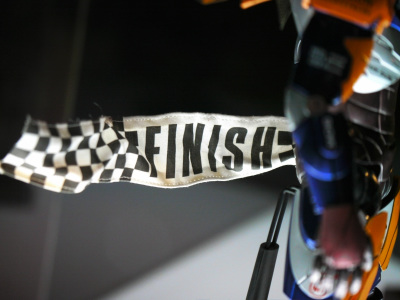 "Ultra Iron Man" by Ultraman. Although it is the shape of limbs and head like Astro Boy, it is visible only as coloring problem or villain.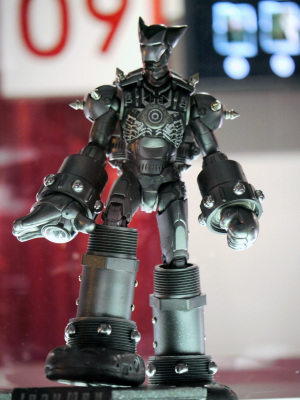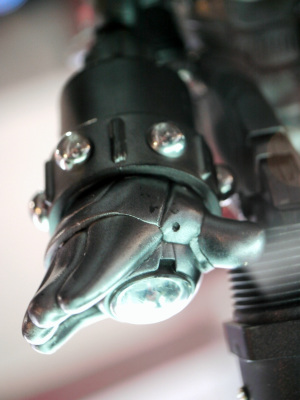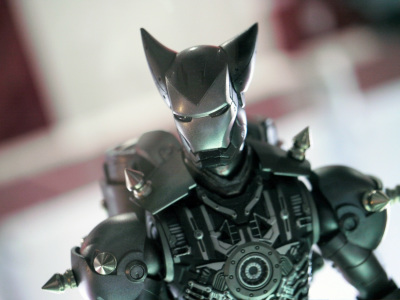 "Iron mania" by Mr. Satoshi Bunbara of "The World of GOLDEN EGGS". Even now, my mouth is moving and I'm talking about something I do not have.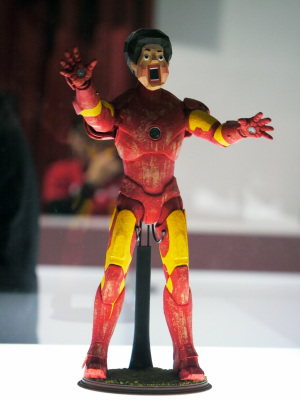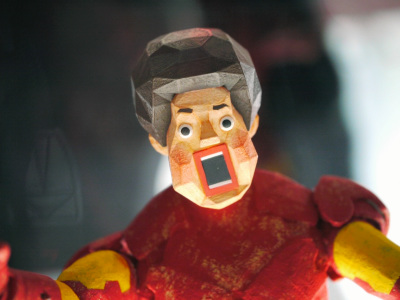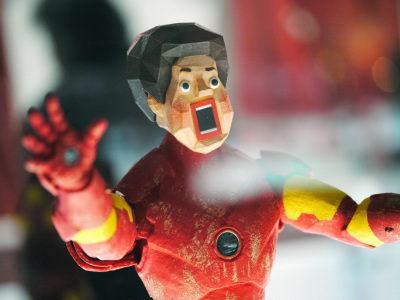 The work "So Fan" by Mr. Eric So. Tony Stark with a cute expression and armor like a demon on the other hand.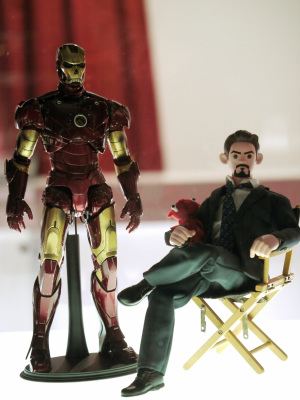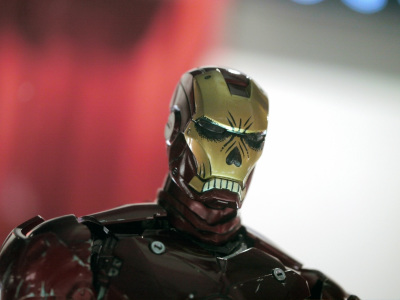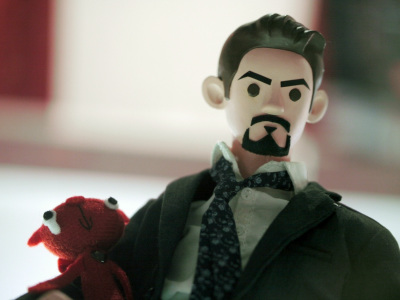 "Iron Machine & Iron Man Toruf" by Mr. Kitai Shinichiro. Iron man whose head is squared like a tofu and a small Tony Stark riding on his shoulder Iron machine with a little retro taste.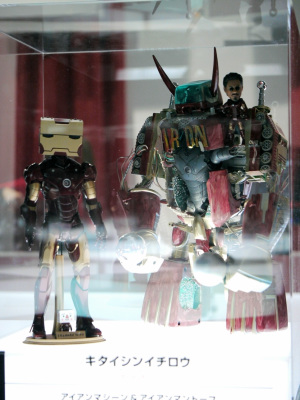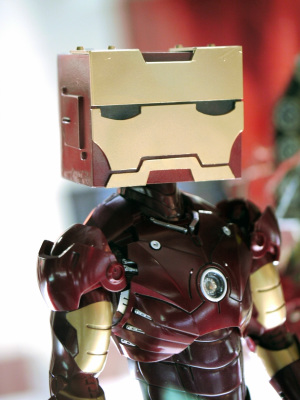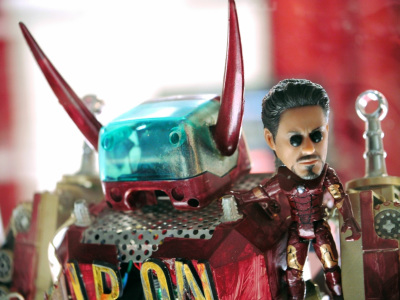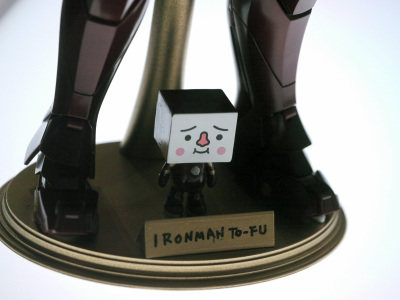 Mr. Paul Lang's "Marine Type Armor Roaded" is an underwater battle specification, the shape of each part changes, weapons like rocket cannon are attached to the back.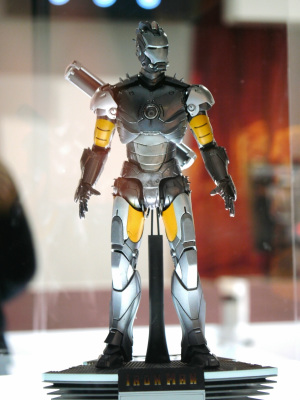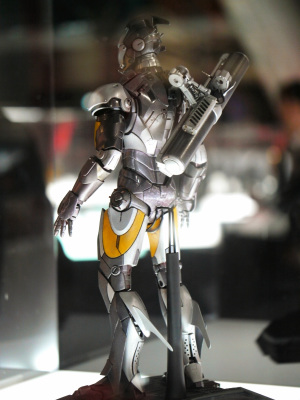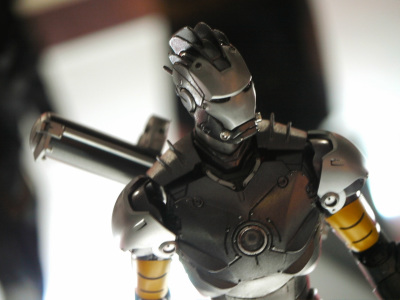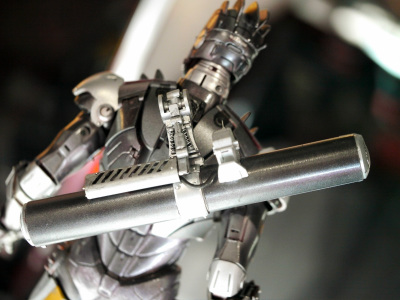 Jesse Lincoln "Lunch Break". It's almost like a heavy machine at a construction site. Vienna, Gashan! It seems that you can hear the heavy sound of that.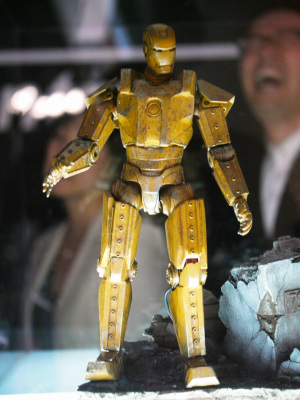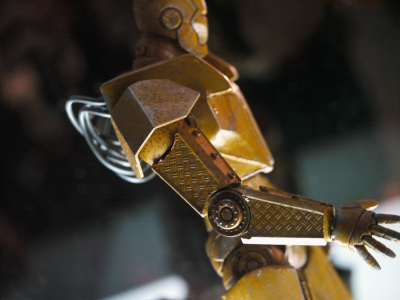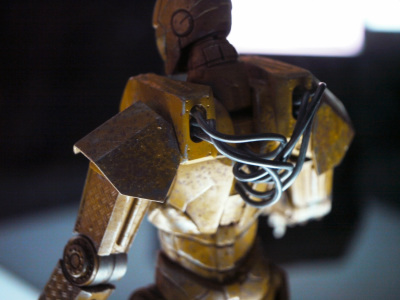 From Fukushima Prefecture's Figure / Garage Kit Maker M1, the representative Yuji Nishimura's work "Iron Man Waka & Space Titanium Color". Iron Man of the form which imaged the ingredients of the Warring States Period. The shape is the same, but contrast with the space titanium color of future coloring is impressive.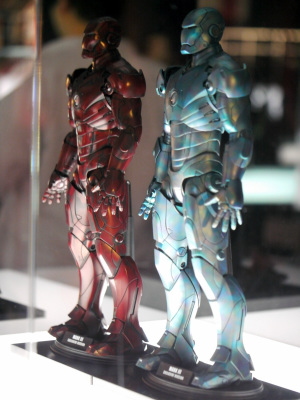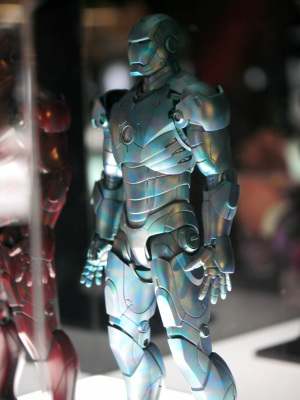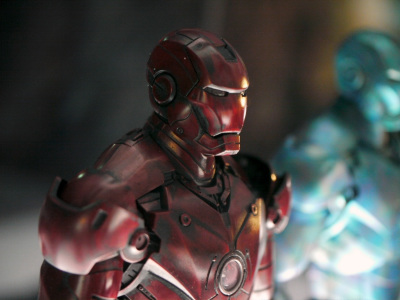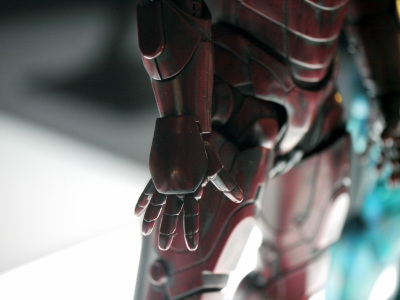 "Moon speaker · battle suit" by Jason Shu. It is a lot of customization that I can not understand that the original shape was Iron Man any longer.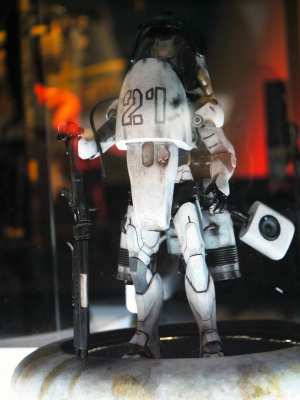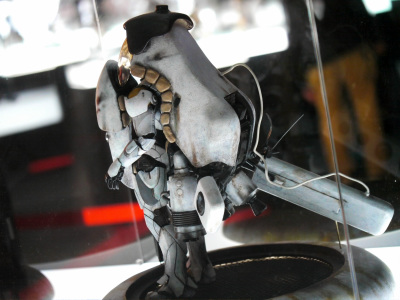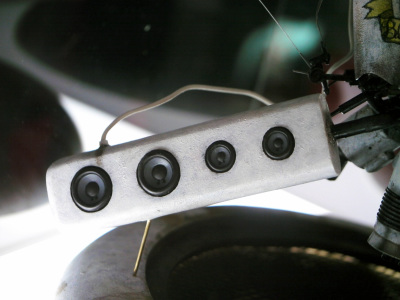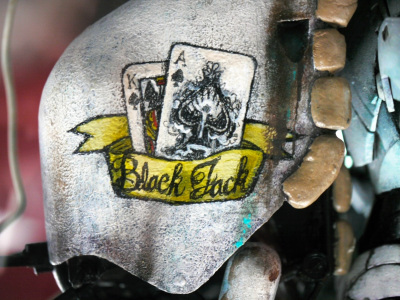 "Iron Man Fever" by Mr. Jay Oh and Kelvin Sau. On the shoulder there is a kanji character "frenzy". On the foot is written as "invincible fault".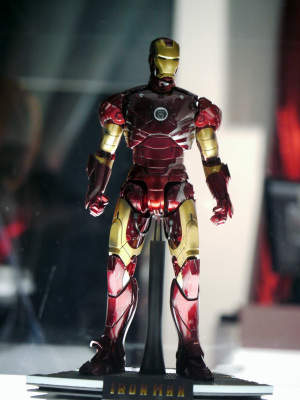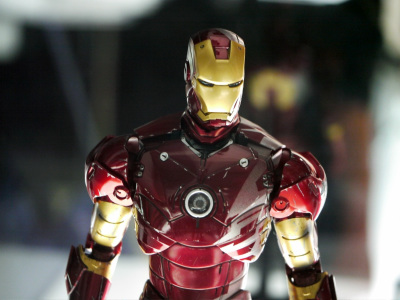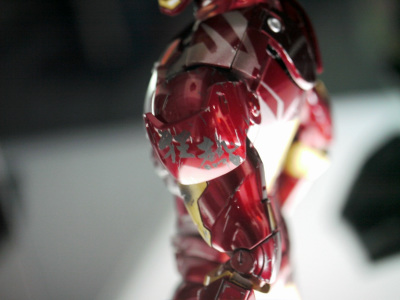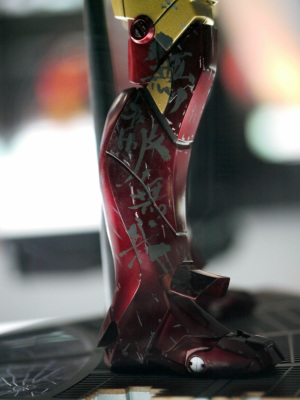 "Iron sculpture" by Mr. William Tsang. There is atmosphere like Rodin's sculpture.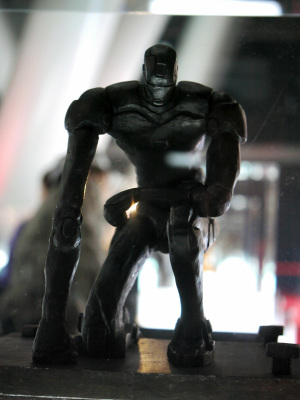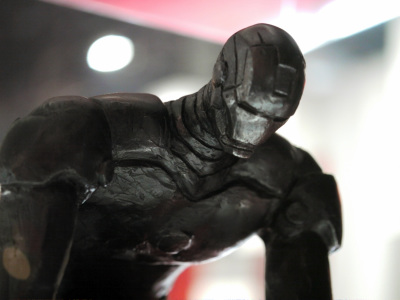 A work by Elephant S. Lamb "Devil Ironman". Bones and spikes are designed, looking like a villain.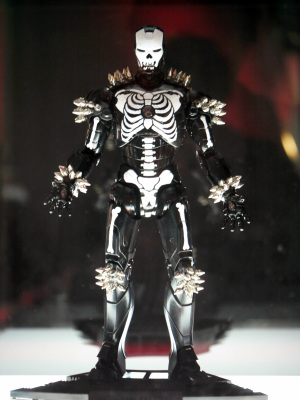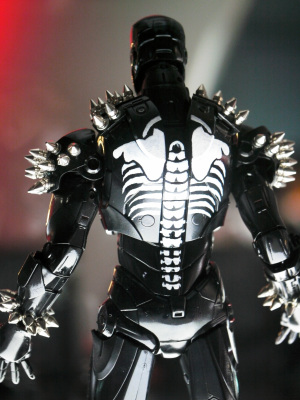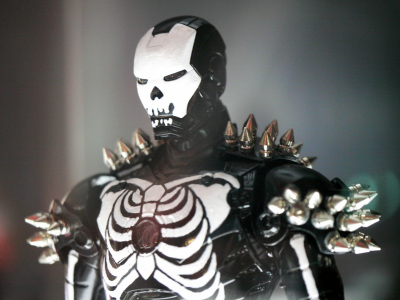 "Watts next" by Mr. Vincent and Mr. Run of the dock · dock design. Iron Man sitting on a dead tree looks at the sprout of a plant with her hands. When I see it well, Iron Man 's mouth has a gas mask.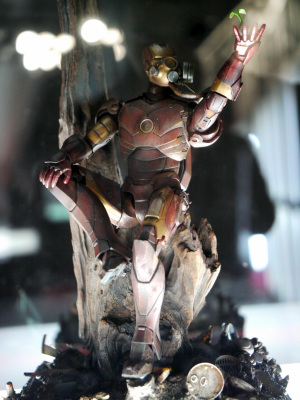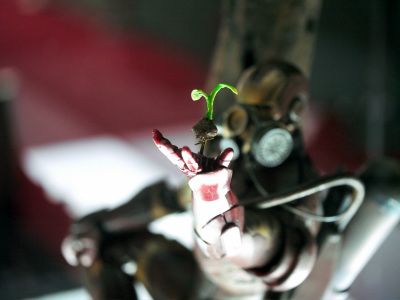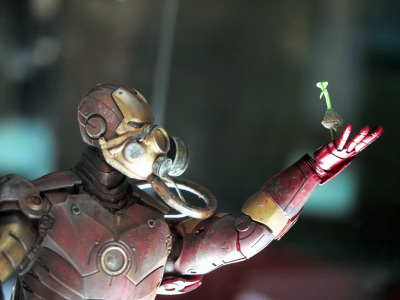 "Disputed Weight" by Mr. Woo Dai Siguo. I mean the armor who finished the role, or the armor that integrates into the gray-tinged landscape has a mysterious feel.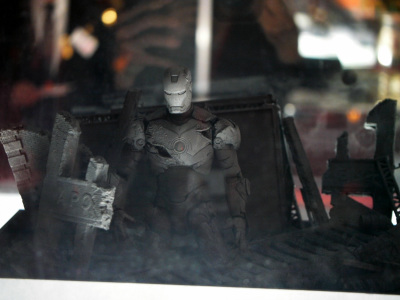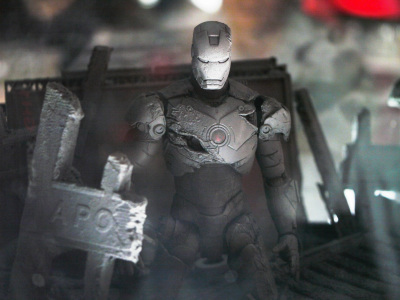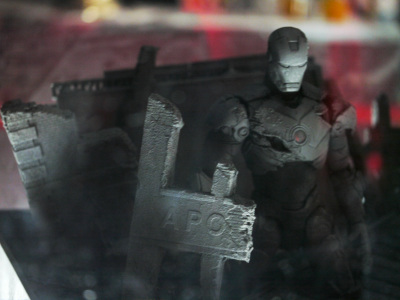 Mr. Derek Kwok's "Mossman". It is a militant Iron Man who was heavily equipped on Moss Green coloring.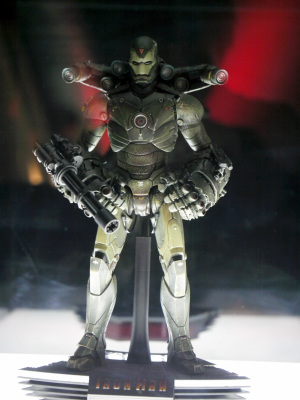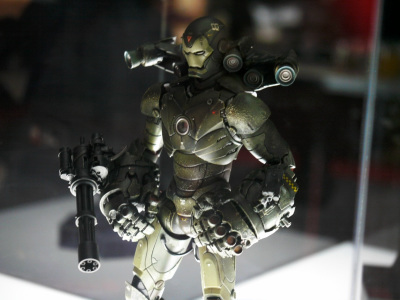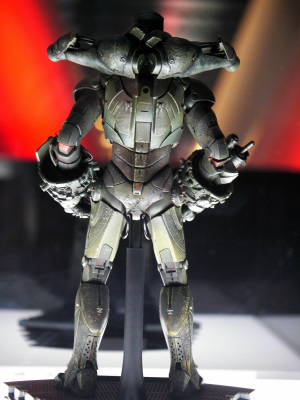 Finally, "Assenman & Antique Man" by Shuichi Miyawaki of Kaiyodo and Atsushi Otsu, Mr. Katsuhisa Yamaguchi. Assen man is even heavier armor as this. From software game "Armored coreAtmosphere like the aircraft appearing in '. As its name suggests, antique man is expressing rust and dirt that makes you feel the season. Both of them are works that can be called Kaiyodo.